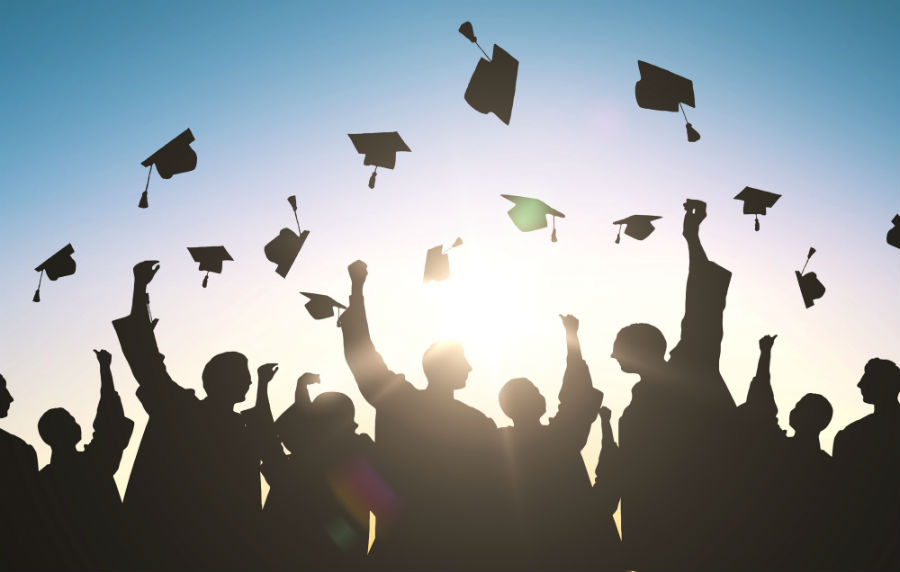 The college years can be some of the most memorable times in a person's life. It's a time for learning new things, meeting people different from yourself, and going through lots of exciting experiences. There are a lot of experiences that you might have in college that you won't have in the real world… Going to bed at 3:00 am and sleeping until noon on a regular basis might be an example of one. Wearing a t-shirt imprinted with a tuxedo graphic to a formal party might be another! Once you are out of college, it's time to start dressing like a respectable adult. Very few people are born with a good sense of style, however, there are some general ground rules and fashion tips that will help get you on the road to looking good.
Fashion Tip 1: Be Conservative

This is especially true for social events like weddings or holiday parties. Unlike college, where the center of attention is usually fought for by means of flashy shirts and unruly behavior, weddings and other social activities for folks in their mid to late 20's are centered around other people. And, those people may not appreciate being upstaged. So avoid the flashy stuff and grab something conservative to wear. In the end (despite what your old college sense of style may be telling you) you will look nicer, you will have shown respect to the people who are rightfully at the center of attention, and you will look like a grown-up.
What should you wear to a swanky wedding? Well, at the very least a pair of dress pants, a dress shirt, and a tie is a given. A sport coat shows you care about your appearance, so consider it, too. But, if the invitation requests you go formal – or – you would like to go formal and know it's OK to do so, a classic black tuxedo ensemble is always a safe bet.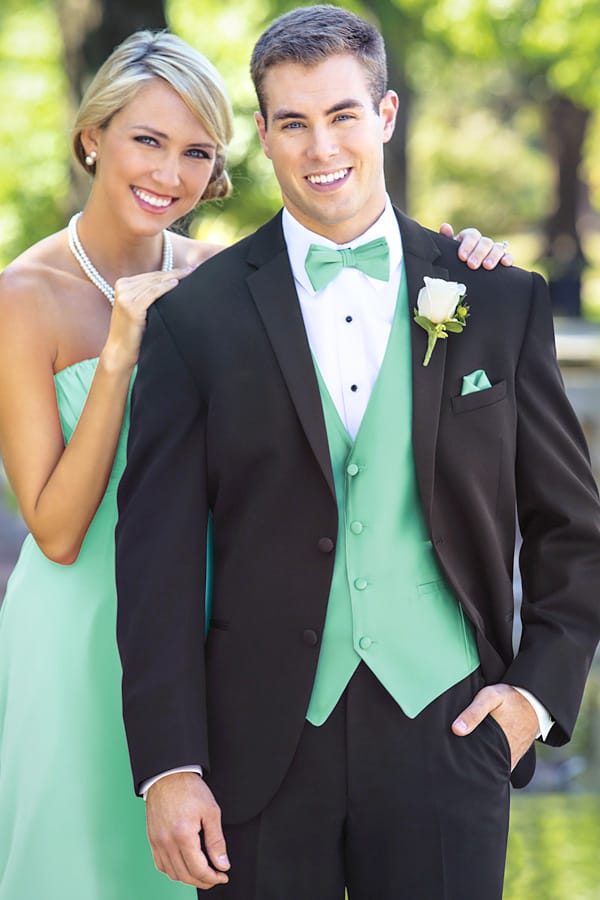 Fashion Tip 2: Attend To Your Accessories

Your clothes are important, but some might say your accessories are just as important. For starters, keep your shoes clean. It doesn't seem like a big deal, but you'd be surprised to know how many women look at your shoes as a sign of overall fashion sense. If you wear your dress shoes regularly, make general rules for yourself to shine your shoes once every other week or never put your shoes away unless they have trees inside.
The same can be said about your clothes. Don't go out in wrinkly shirts and pants that have been worn multiple times between washes. Iron your clothes and hang them up properly. They belong in a closet and not draped over your exercise bike.
There are some accessories that allow men to show a little individuality, such as a watch. Try to avoid anything with too much 'bling,' but you don't want to be wearing your childhood Batman watch either. Don't be tacky.
Also, don't dismiss little things like a belt or cufflinks. Little details go a long way in making an impression on someone. Whether you like it or not, you're at an age where your looks make an impression on the people you meet, from potential employers to potential dates. Dress to impress! Make yourself look like a good product to buy by following these fashion tips. Hopefully, this is not the first time you have heard it, but you will never get a second chance at a first impression.
Follow these fashion tips, best wishes, and good luck in the real world!