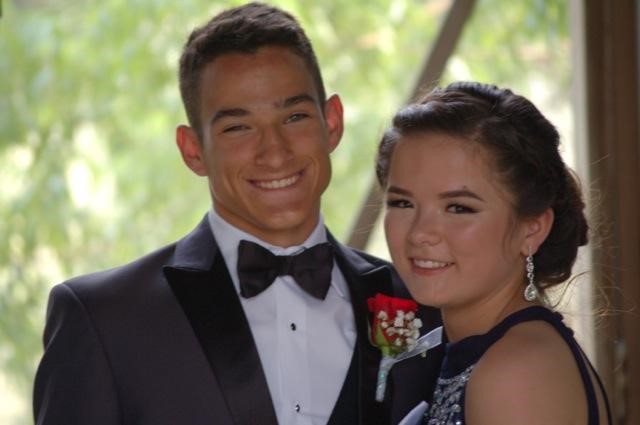 At Jim's Formal Wear, we're dedicated to making sure that every one of our customers finds the perfect tuxedo for their big day. Whether you're getting married or headed to prom, our talented team of professionals is ready to work with you to find that perfect look. Rest assured, your satisfaction is our top priority.
That's why it's so rewarding to hear from our happy customers. Take, for instance, the rare problem that was facing Janette Johnson, the mother of triplet boys who were all headed to prom. Facing the dilemma of getting the perfect tux times three without breaking the bank, Janette visited one of our San Antonio locations with her boys, Jacob, Jordan, and Joshua.
Finding All the Right Looks in One Place
As teenage boys, of course, each one wanted something a little bit different. Fortunately, Jim's Formal Wear can help you build the perfect tux, whether you want to shine brightly in a gold bow tie and vest or you prefer the classic look of a long, black tie and crimson vest. On top of that, our friendly, skilled sales team knows how to meet your needs from top to bottom.
That expertise was put on full display for Janette Johnson and her triplets. The result was better than she could have hoped for! In fact, Janette was so pleased that she made a direct call to Jim's Formal Wear President, Steve Davis.
Another Satisfied Customer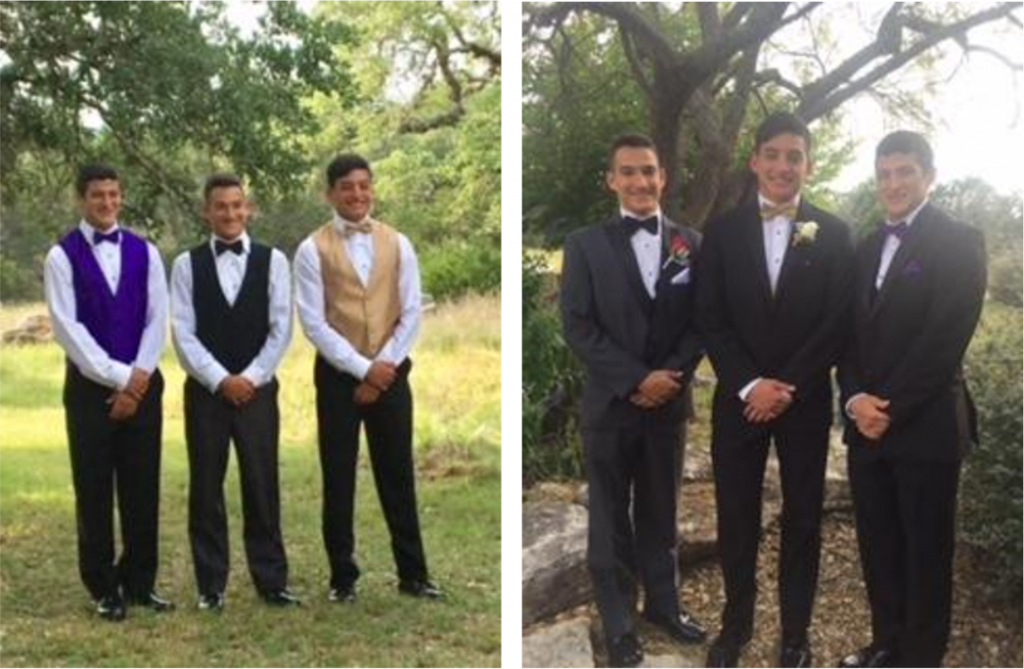 In her message, Janette expressed her joy at the result. She said each of her boys was thrilled with their tuxedos, calling them comfortable and exclaiming that every item was "pressed and fit perfectly." Paired with some exquisite shots from San Antonio-based photographer Mindy Carlettini, the Johnson triplets certainly cut a dashing figure in each of their individual tuxedos.
More than anything, it seemed that Janette was eager to let the world know that she and her boys had such a wonderful experience and she promised to visit Jim's again for any other formal wear needs.
"We look forward to working with you in the future," she said, adding, "Please send us the Facebook and Twitter accounts, so that we can like and follow. Thank you so much!"
Experience the Jim's Formal Wear Difference
Janette and her triplets are just one of the many customers who've had their formal wear needs met at Jim's Formal Wear. Come by today and let us help you prepare for your next black tie event with a stylish tuxedo. We'd love to make you just as happy as Janette, Jacob, Jordan, and Joshua!