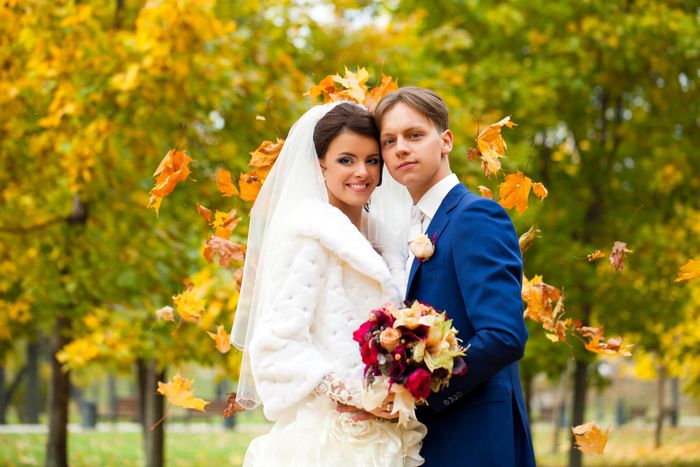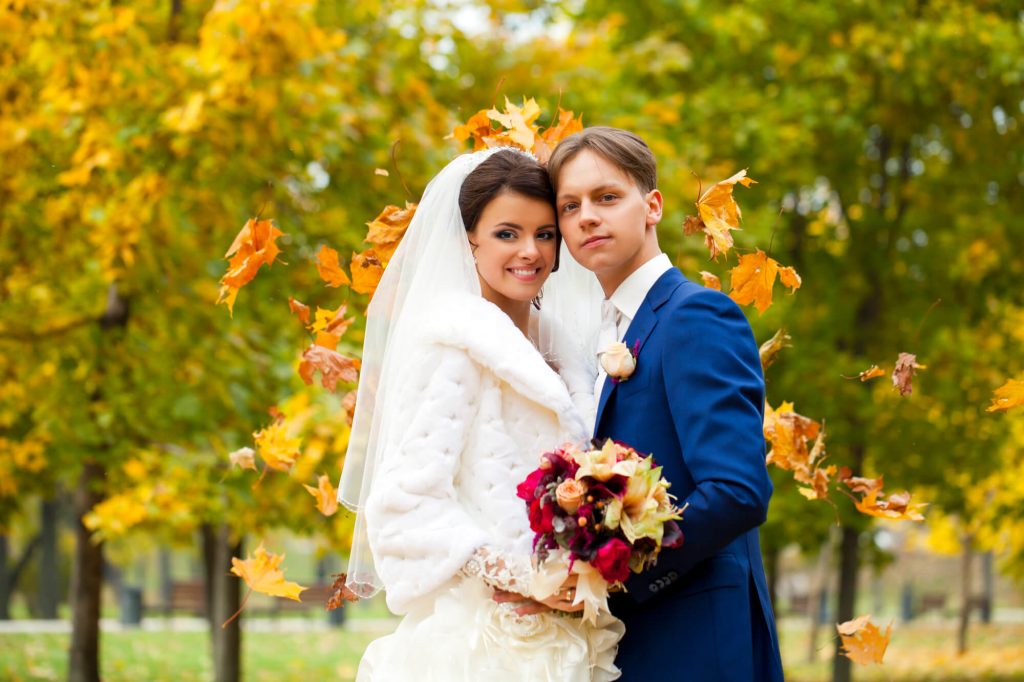 Your dream of an autumn wedding is coming true. You've found the perfect dress and booked the photographer. Now, you have to finalize the color palette to move forward with event decor, formal wear for the bridal party, and so much more. If you're tired of browsing classic fall wedding color schemes, we have a few uncommon ideas for you to consider for your 2018 fall wedding. Enjoy!
Eggplant, Walnut, and Taupe
A deep purple hue paired with two neutrals makes this fall combo pop. Imagine rich eggplant orchids dotting every table at the reception and your groomsmen dancing the night away in taupe tuxedos layered over walnut brown vests and ties. Exquisite!
Tangerine, Chocolate, and Hunter Green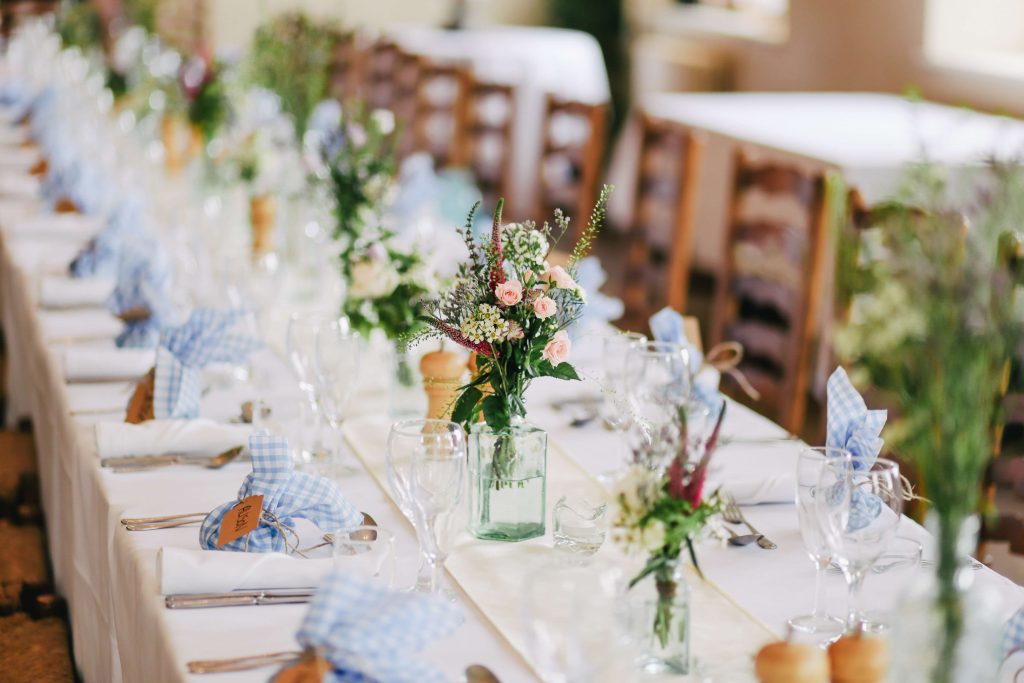 If you don't want to veer too far from traditional fall wedding color schemes, this is the one to explore. Oranges, browns, and greens are typically accent colors at formal autumn events, so why not make them the stars? We love the idea of tangerine-colored signature cocktails, a chocolate-on-chocolate dessert bar, and greenery visible at every turn.
Pumpkin, Grey, and Gold
Step aside red tones – the gold family can also dazzle. We love the idea of pairing a robust pumpkin orange with a shimmery metallic gold. Reflect this color combo in the bridesmaids' dresses and jewelry, tablecloths, and boutonnieres. Set off the bold autumn hues with soft grey-tone suits for the gents and coordinating heels for the ladies.
Gold, White, and Cream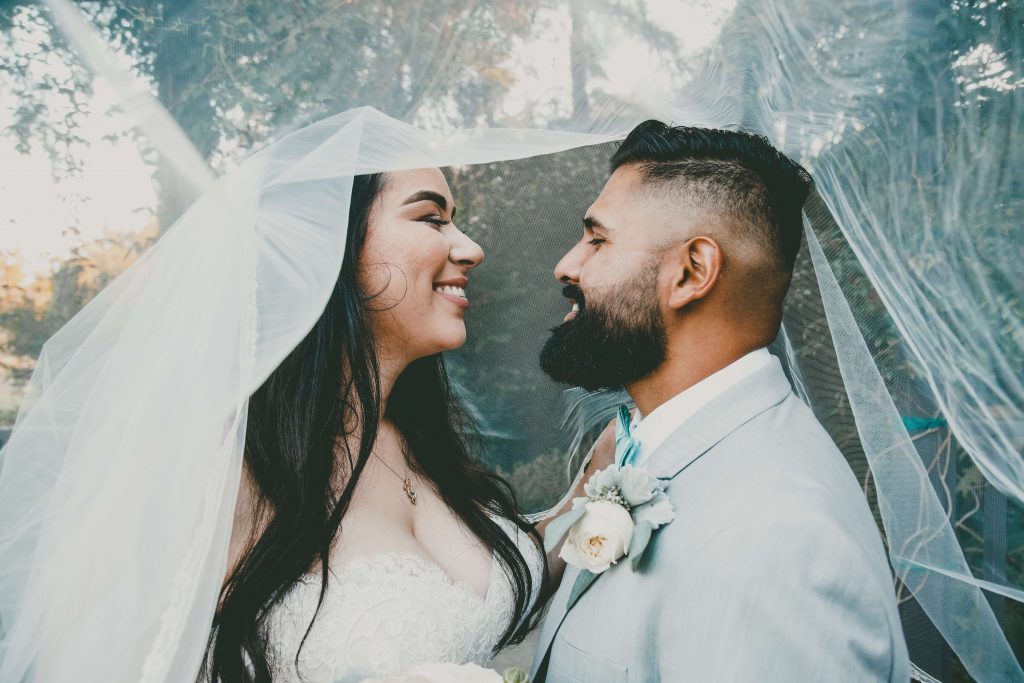 Headed to the beach to say "I Do"? Opt for an airy, neutral autumn wedding color scheme. The simplicity of an eye-catching gold hue paired with soft whites and creams puts the focus on you, not a flashy color combination. Play up this trio with stunning gold cufflinks for the men and statement necklaces for the women.
Navy Blue, Silver, and Lemon
Deep, dark blue tones are getting all the attention this fall. Try pairing navy with a bright lemon yellow and hints of silver. We love the look of yellow rose bouquets against navy cocktail dresses for the women, and silver-dipped fall leaves worn as boutonnieres on the men's navy suits.
Soft Yellow, Maroon, and Black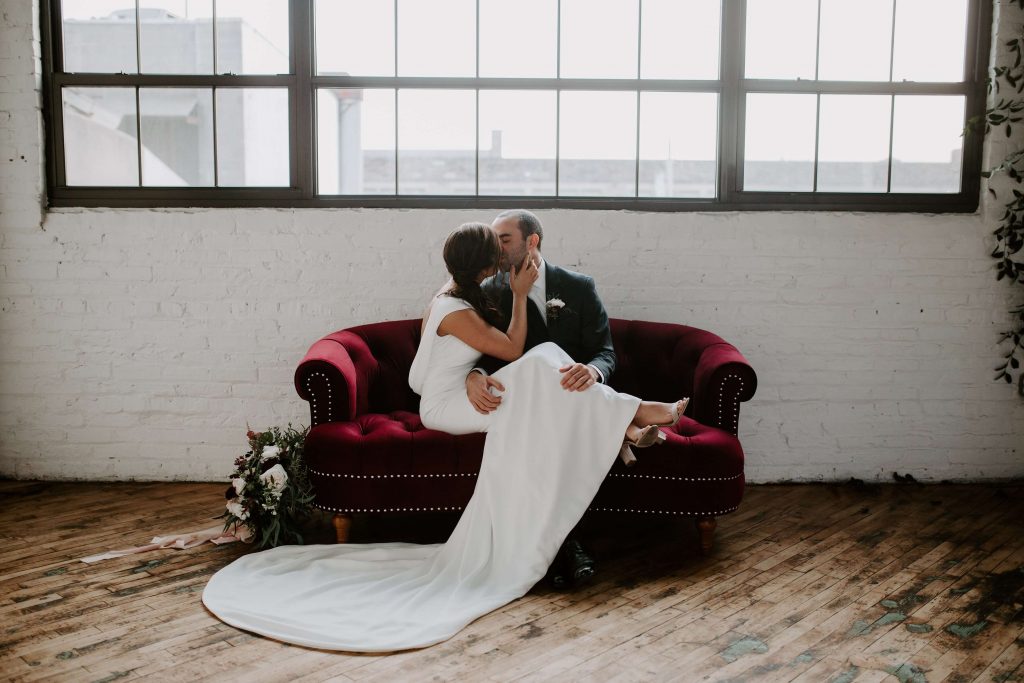 An evening wedding calls for a deep, dark red tone. Try pairing a maroon hue with a muted yellow for a beautiful contrast. We love these colors integrated with elegant black tuxes and black evening gowns for the bridesmaids. Imagine bouquets of miniature sunflowers and red fall berries at your big event!
Do you need help picking out the formal wear for the groom, groomsmen, ushers, and ring bearer? Browse Jim's Formal Wear online as you plan your fall celebration.