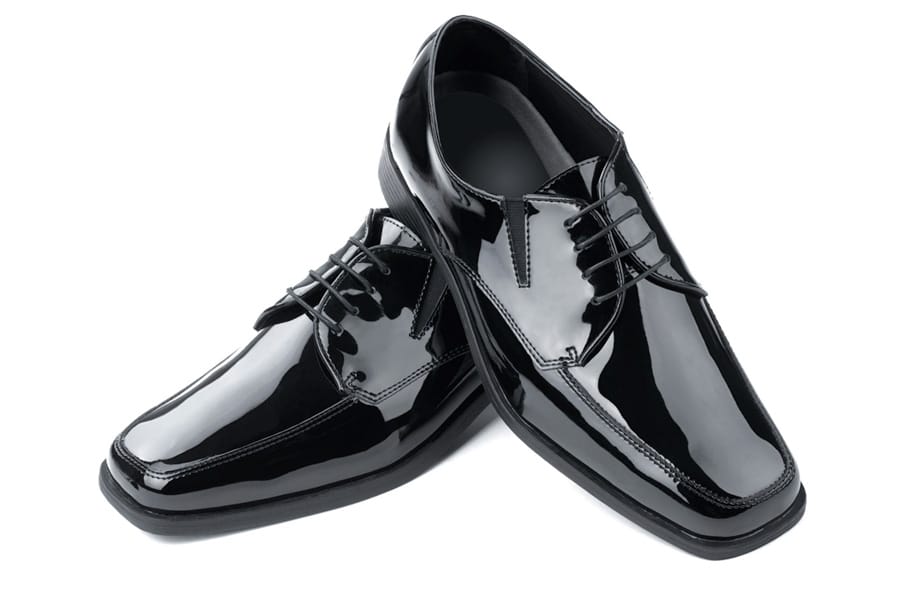 A tuxedo simply does not look finished and proper if the gentleman is not wearing a pair of fashionable and popular dress shoes, simple as that. We think it's important to offer our customers a number of shoe styles so they can have choices when adding the finishing touch to their tuxedo ensemble. And yes, comfort matters.
A couple of styles stand out as our most popular.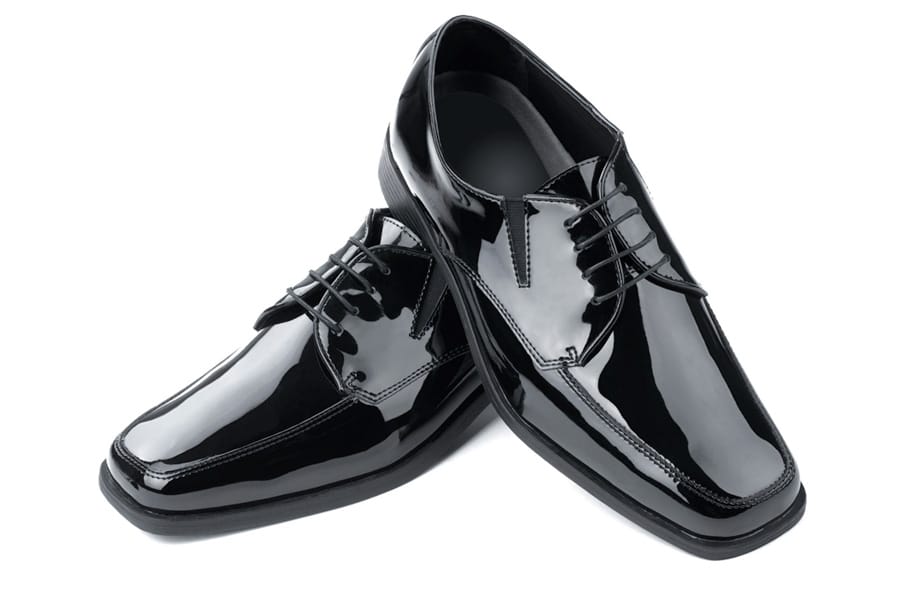 The Dunbar is one of our most comfortable tuxedo shoes. One of the keys to its great fit is the elastic gusset that flexes with the movement of your foot. A thick, padded insole and cushioned outsole make this a very wearable choice for all-day comfort.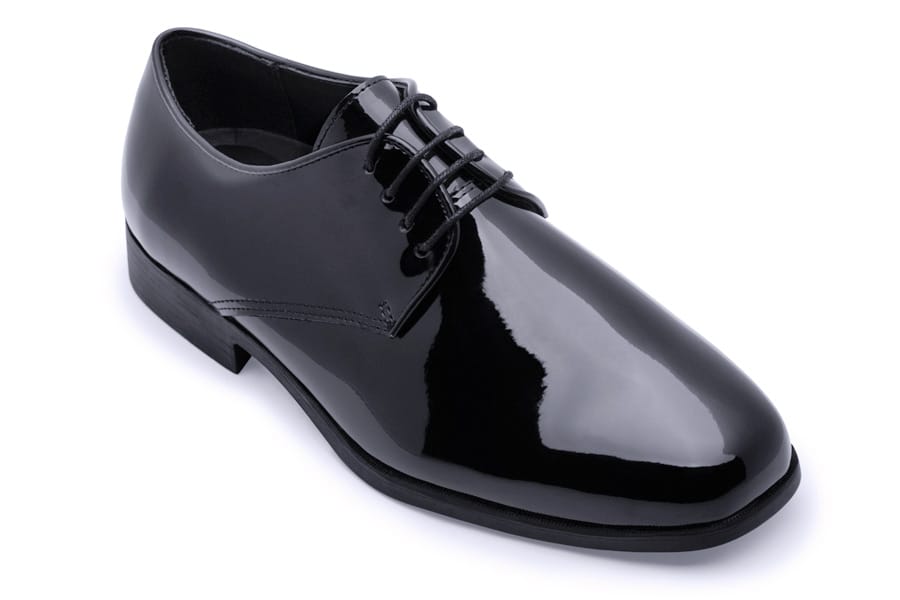 The black Allegro features a super clean design reminiscent of classic and popular dress shoe styling, so you are sure to be in style no matter what. Expanded sizes are also available with the Allegro – they start at a Boys' size 6 and end at a Men's size 18.
Both the Dunbar and Allegro are available at your nearest Jim's Formal Wear Retailer now!