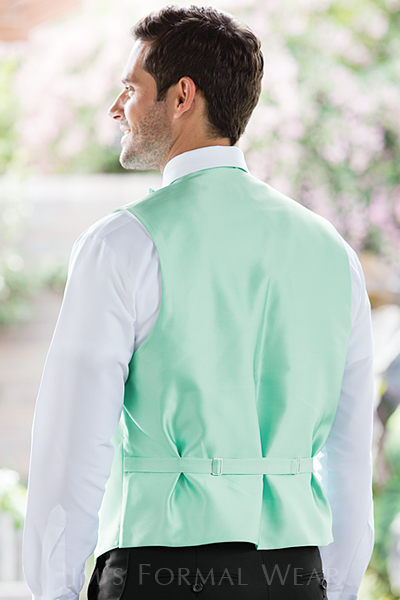 Choosing the color palette for your wedding is a very important first step in the planning process. After all, the bridesmaid dress colors, the flowers, the decorations, the invitations, and all the details match and are reflective of your color and theme. This, of course, also includes the tuxedo accessories worn by your groom and his gentlemen!
We understand. It's a great experience to attend a beautiful, well-coordinated, well-planned wedding. And it matters to us and to our nationwide network of retailers that you want those colors to coordinate. So, when it comes to selecting the most popular colors for our newest vest program, we are very careful to be aware of the hottest and trendiest colors. Speaking of, our newest fullback vest program is Herringbone, developed under our private designer label, Stephen Geoffrey. Introducing the Herringbone Fullback Vest.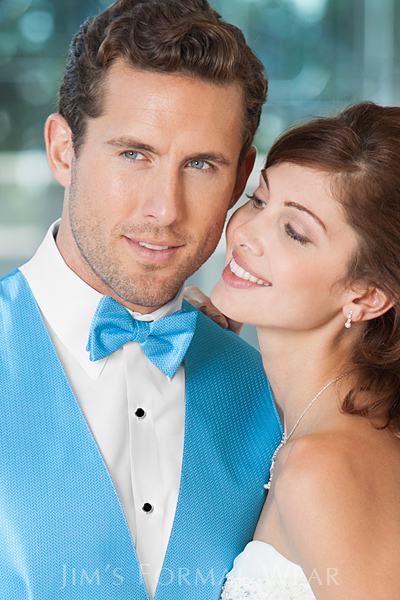 Our Herringbone Vest Collection is available in 22 carefully selected colors. Each fullback vest may be worn with one of three coordinating ties: a Bow Tie, a Solid Windsor Tie, and a Striped Windsor Tie.
One of the neatest features about Herringbone is the coordinating, colorful back of the vest. Love your color? Well, should your gentlemen decide to remove their jacket during the reception, they will look fantastic draped in your wedding's color!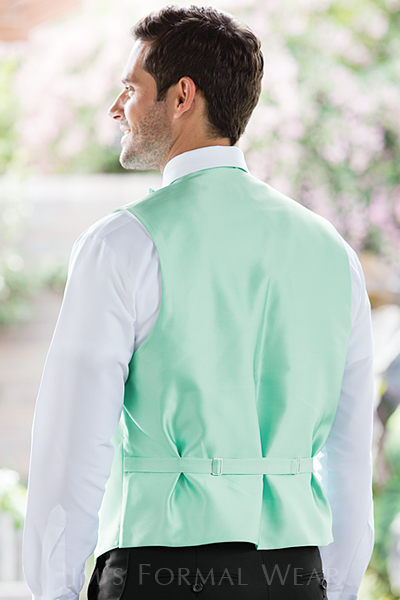 Much emphasis is placed on the color accuracy of each vest. Brett Bircher, the National Director of Dealer Relations for Jim's Formal Wear, spends countless hours with our vest manufacturer going back and forth on each swatch strike off. Swatches of the popular bridal (and prom) dress colors for the forthcoming season are gathered and comparisons are made. Our chosen manufacturer for the Herringbone Collection is Larr Brio and they are incredibly responsive to our requests.
Who benefits from all of this effort? Jim's Formal Wear does because we add colors to our line that are chosen for popularity. A Jim's Formal Wear Retailer benefits as well because they can have offer the colors their customer is looking for. But ultimately, the group that benefits the most is the bridal couple, who is our main focus throughout the entire process. With Herringbone, you're going to find a color for the gentlemen to tie your entire event together!