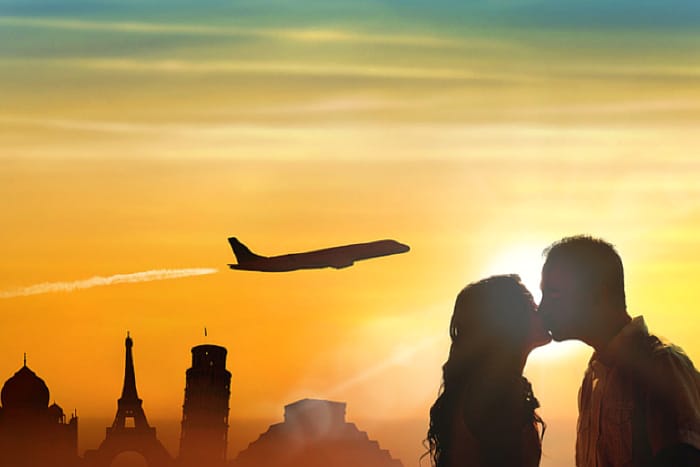 Like a traditional wedding, a destination wedding also involves a bit of planning. You'll find yourself researching locations, logistics, travel expenses, and many other things. One important aspect of the destination wedding you will be deciding on is the attire for the groom. We're happy you came across this article because we can make some great destination wedding tuxedo and suit rental suggestions to help you decide.
One of our most popular destination wedding ensembles is the Lord West Tan Havana. Truly a suit, because there is no satin on the lapel which defines a tuxedo, the Havana is an excellent choice for any beach wedding. Its light tan coloring means it will reflect the sun and be a cooler, comfortable style to wear. Plus, being a neutral color, you can accessorize it with a variety of colors. We have found light colors and pastels look the best.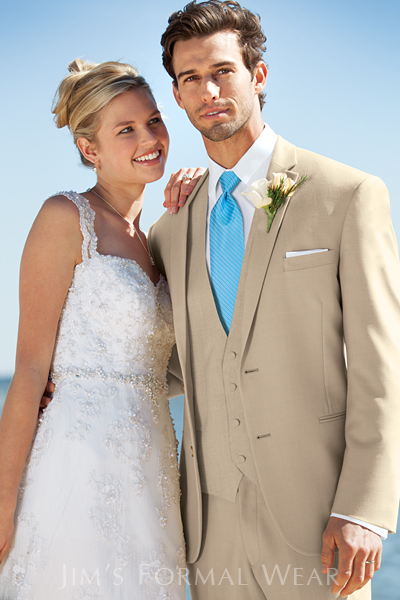 Gray tuxedos remain very popular for weddings and certainly should be a color you consider for your destination wedding. One of our newest styles is Gray Aspen. It's a lightweight, medium gray, slim fit tuxedo featuring a slimmer notch lapel edged in fine satin. The Aspen tuxedo and matching pants can be rented with a coordinating fullback vest in gray – or – you can complement the tux with any number of colorful vests and ties.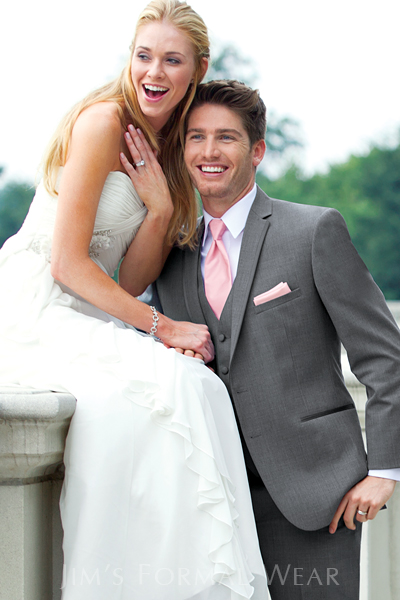 Should you like the Gray Aspen Tuxedo's styling, but are thinking of a darker color for your destination affair, the Slate Blue Aspen may be the tux to choose. Styled and tailored the same as the Gray Aspen, the Slate Blue Aspen is also a slim fit tuxedo with a narrower lapel and satin edging.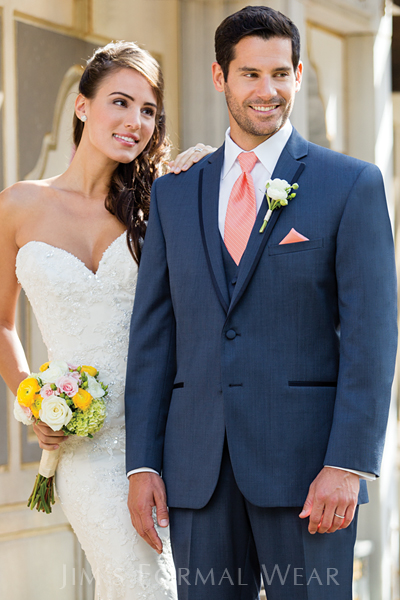 The Slate Blue Aspen is a beautiful tuxedo, particularly up close. You'll love the fabric the coat and pants are tailored in. You can accessorize with a coordinating slate blue vest or any number of colorful fullback vests. We're particularly fond of pastel colors with this style.
If your destination wedding is being held in a cooler climate where a darker tuxedo may be most appropriate, we would suggest renting the Tony Bowls Manhattan Slim Fit Tuxedo for your wedding party. The Manhattan is a great choice because it is tailored in Super 130's wool for the most comfortable fit and feel available in any of our tuxedo styles. Your gentleman will love the fit and feel of this garment. Plus, being a slim fit style, it is very flattering and can be worn by many body types.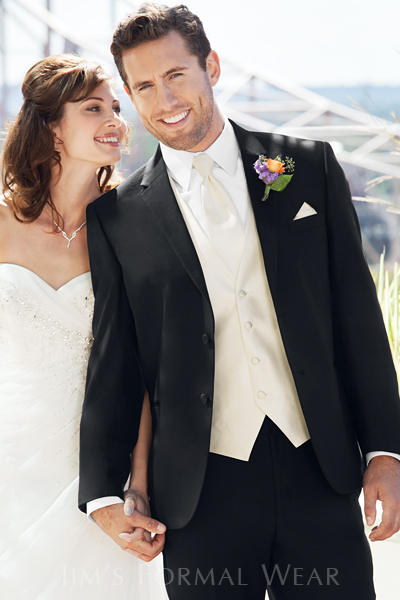 All of the destination wedding attire featured in this article are available for rental from your nearest Jim's Formal Wear Retailer.