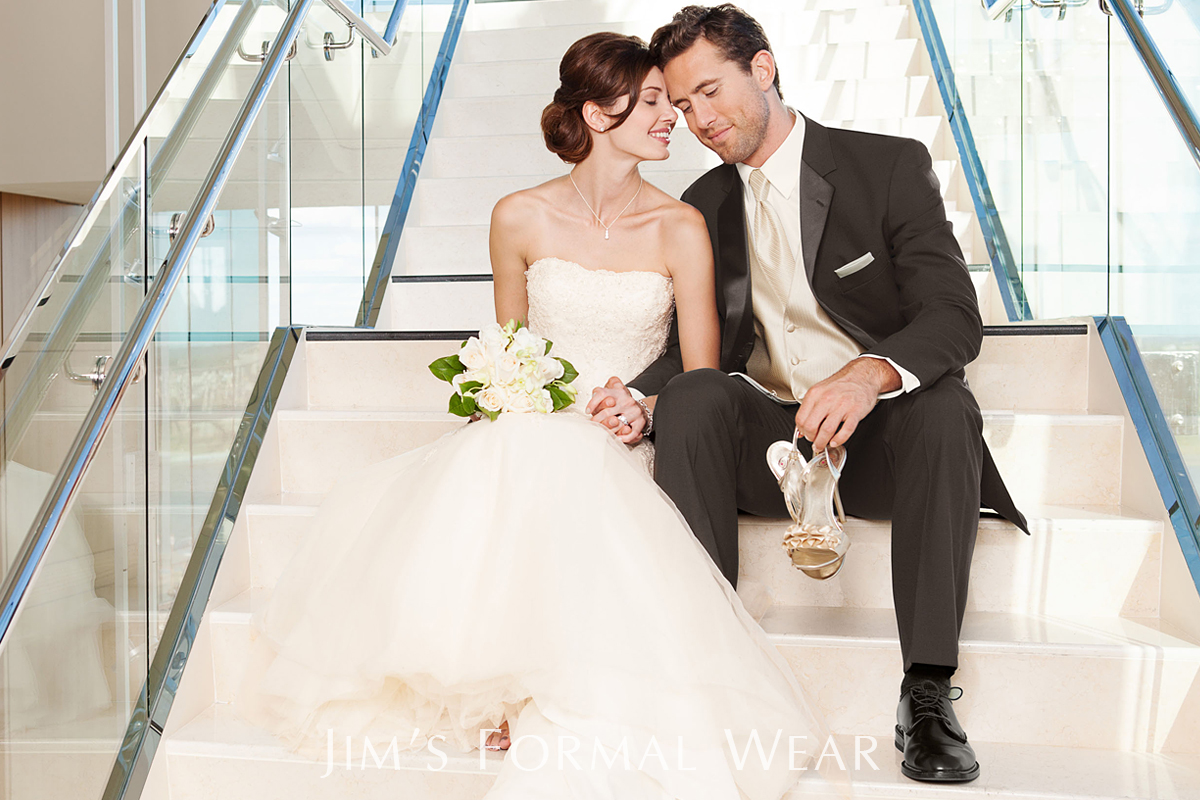 Your wedding day is quickly approaching! While most eyes will be on the bride's walk down the aisle, her eyes will be on you and your wedding tuxedo. You'll want to ensure she remembers your wedding style… from this day forward. And now more than ever, grooms have the flexibility to make their wedding tuxedo or suit their own. It's not just about a plain, black tux anymore. Feel free to choose a tuxedo or suit that complements you and your bride's style. Here are four quick ways to upgrade your wedding style:
Find the Right Fit

Your wedding day will likely feel more like a marathon than a sprint, so you'll want to be comfortable in the fit of your tuxedo or suit. For a more modern look, choose a slim fit style for your wedding party. The slimmer lapels and narrower body will offer a flattering silhouette for every man in your party – including those guys that wear big and tall sizes. If slim fit styles aren't your thing… Jim's Formal Wear offers modern or traditional fit tuxedos and suits as well. You can take your pick!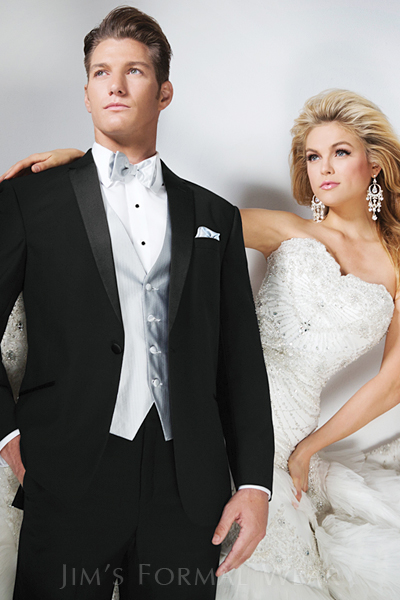 Fabrics that Feel as Good as They Look
Let's face it guys; what's better than a long embrace from your bride-to-be. She'll love the way your first hug as husband and wife feels when you're wearing a finer fabricated tuxedo. Choose an upgraded fabric like Super 130s or Super 100s versus worsted wool for your wedding tuxedo. You'll feel more comfortable in the lightweight fabric. And, the feel will be amazing… for both you and the bride.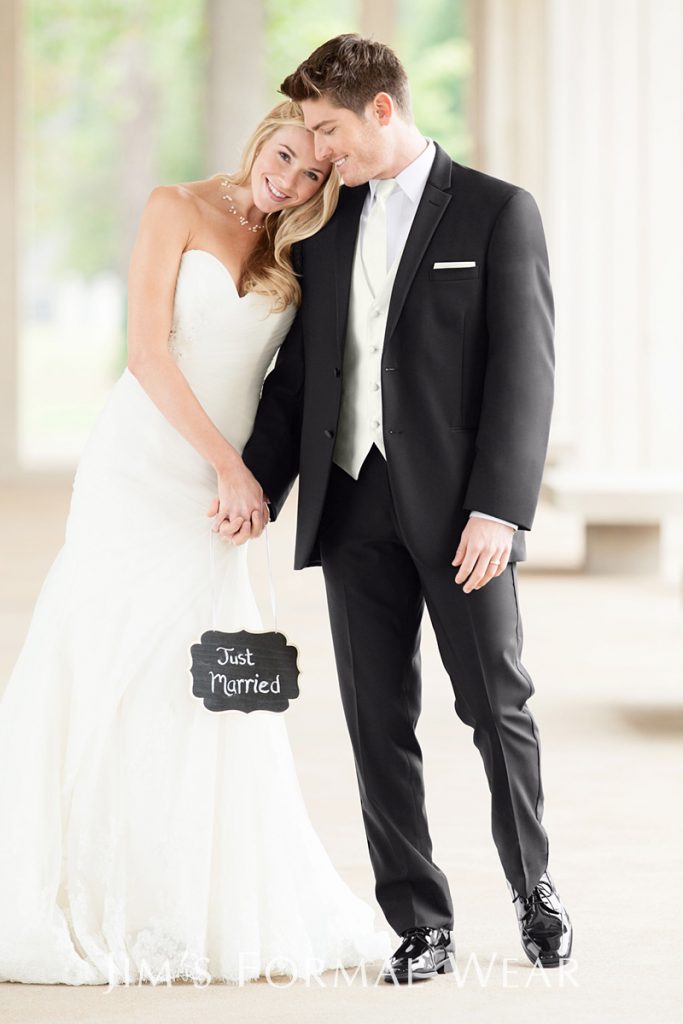 Add Some Color

Planning a beach wedding or a garden locale for your nuptials? Choose a tan, gray, or slate blue tuxedo or suit to accentuate your wedding style. Think about a white dinner jacket for your summer wedding. Or, choose a charcoal gray or chocolate tux for your fall wedding. Don't be afraid to think outside the proverbial black tuxedo box.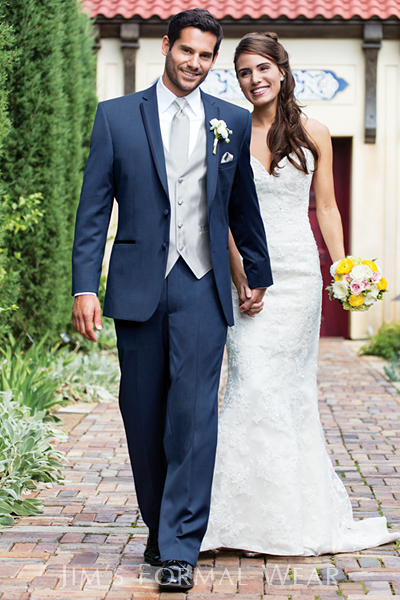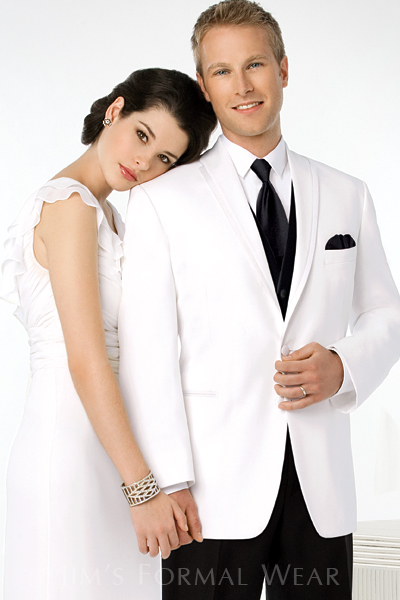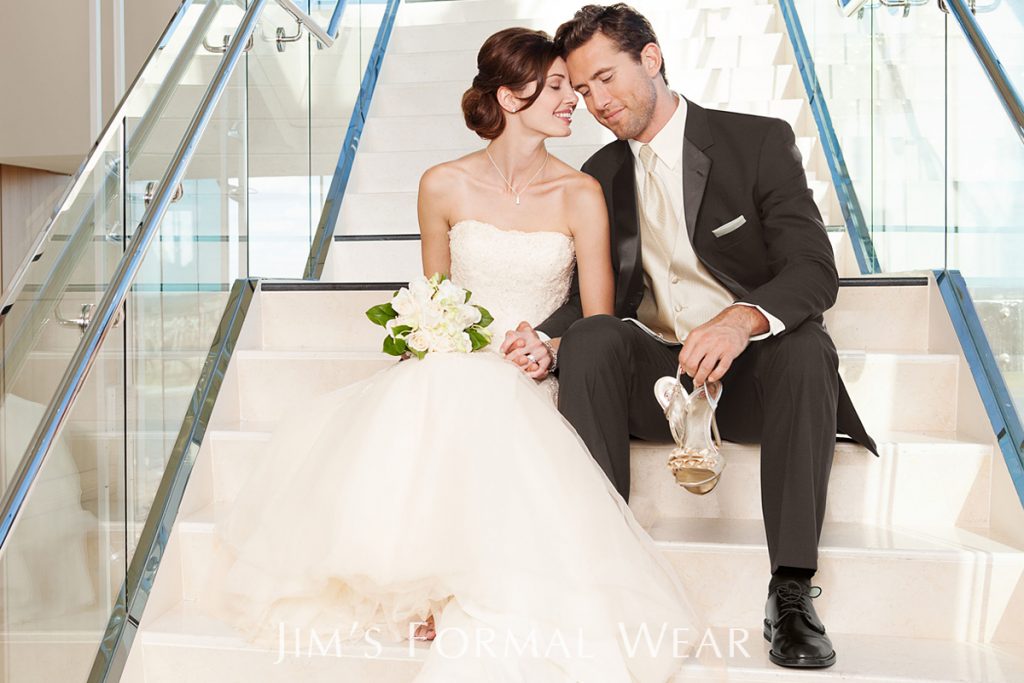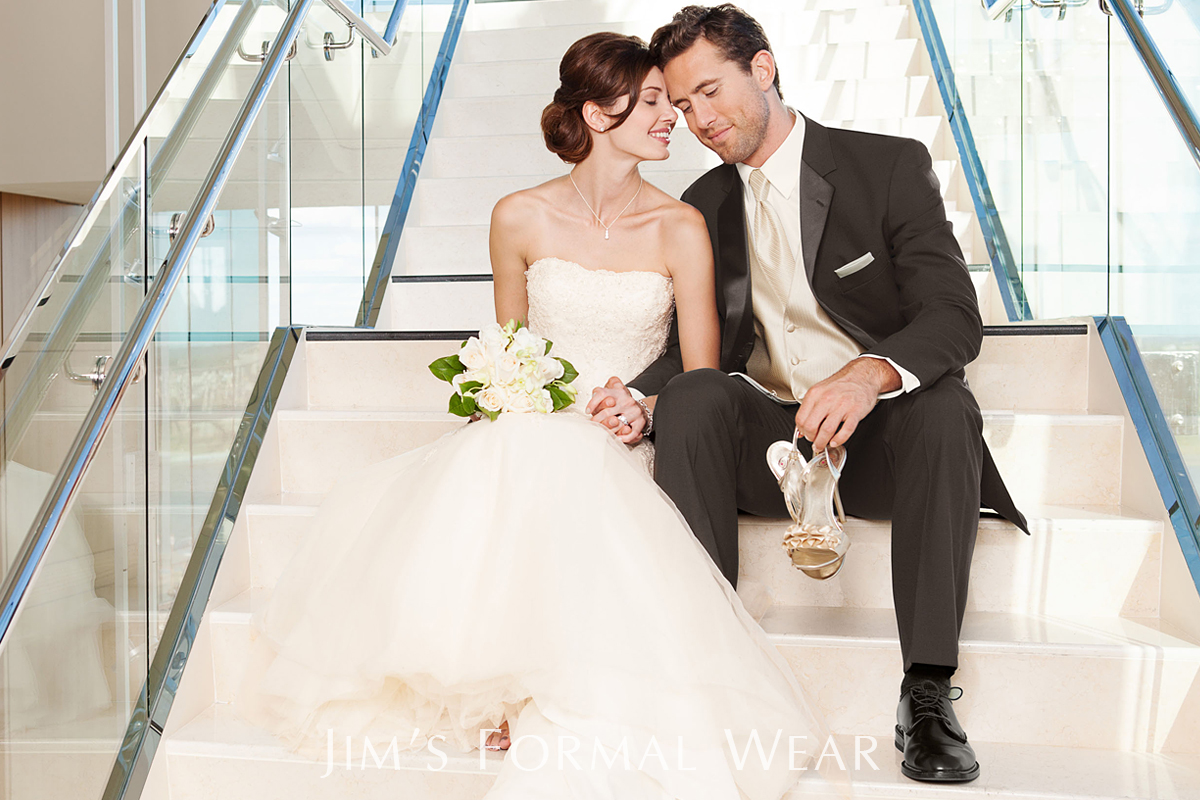 Accessorize Your Style
Your bride will certainly accessorize her wedding dress with jewelry, shoes, and even a veil. Grooms should be no different. Let the details define your style by upgrading your tuxedo with these optional accessories.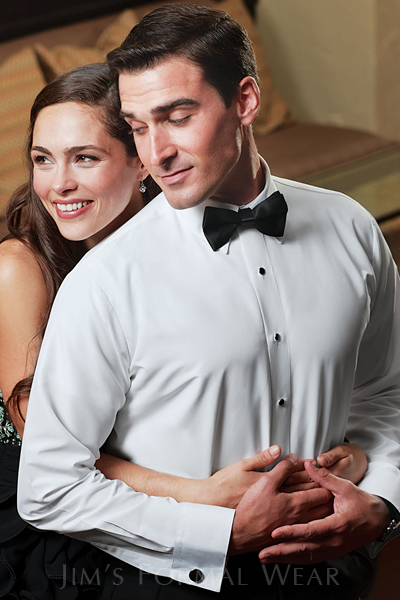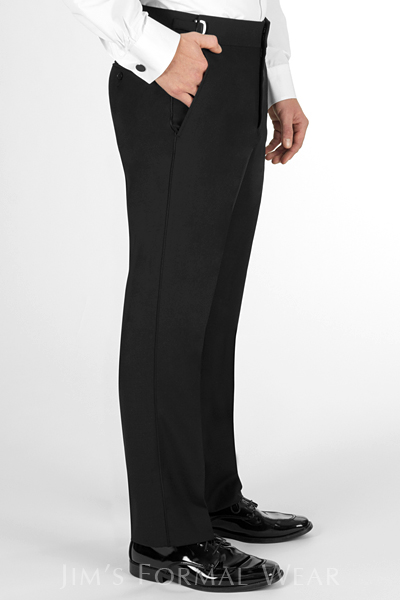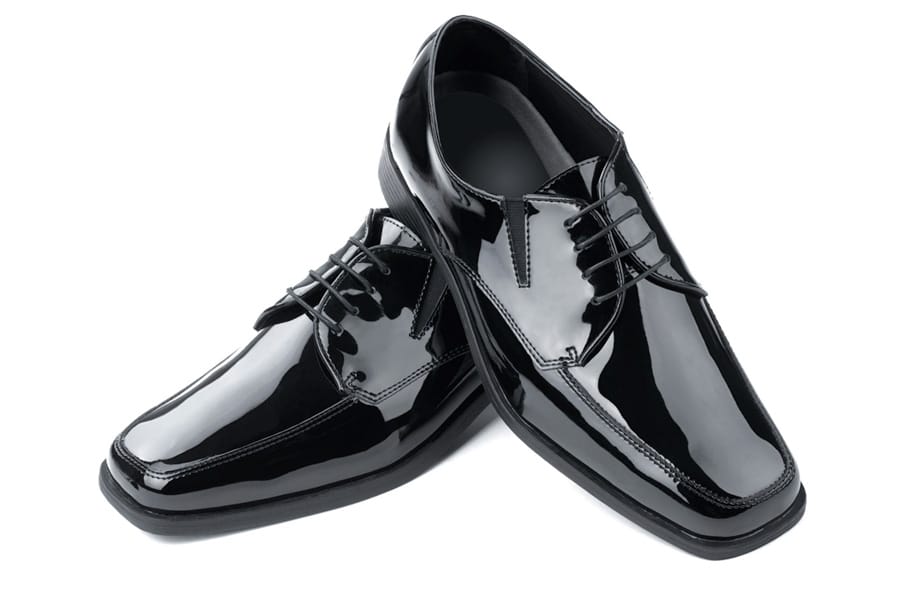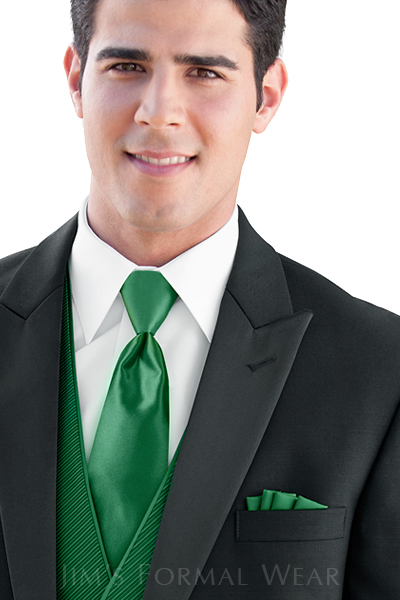 No matter what options you choose, just be sure to make your wedding day ensemble your own. It's your style… choose accordingly. Happy planning!