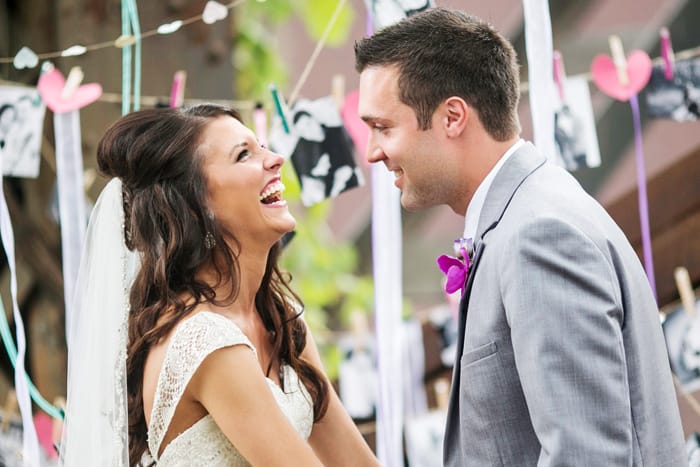 Tara + Spencer were married in downtown St. Louis in an ultra sleek and modern location. They paid close attention to details from the wedding cake to the decorations to the wedding party's ensembles. Everything truly sparkled…including their love for each other! Congratulations to Tara + Spencer and thank you for this real wedding inspiration.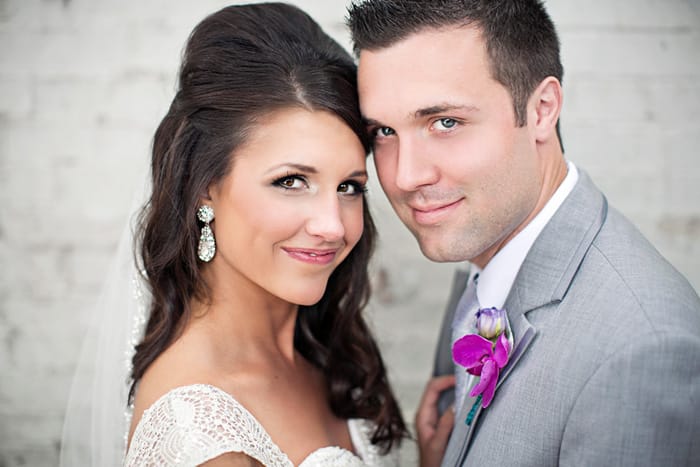 The Heather Grey Savoy Slim Fit Tuxedo by Jean Yves is the perfect complement to a Spring or Summer wedding. Its light color makes it a great choice for an outdoor or destination affair.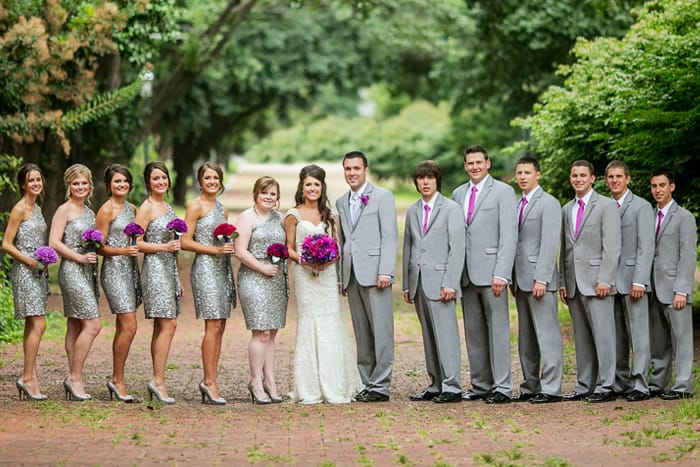 Choose coordinating colors for a subtle look, or add a splash of color with your choice of fullback vest, tie or pocket square.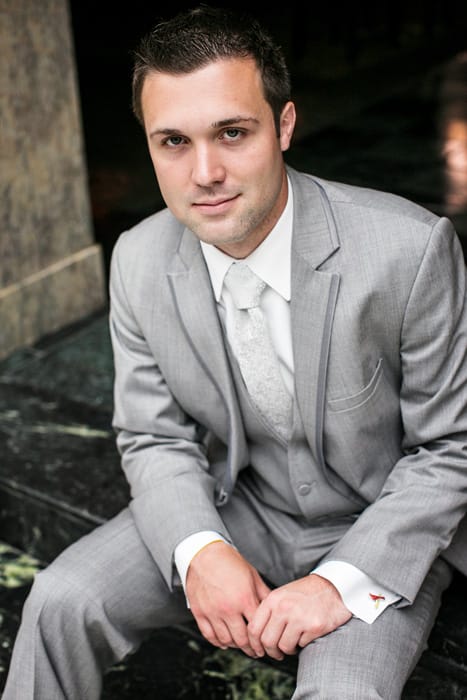 The Heather Grey Savoy offers a slimmer notch lapel framed in satin. It's available with a matching vest for those couples looking for a 3-piece suit look while still wearing a formal tuxedo.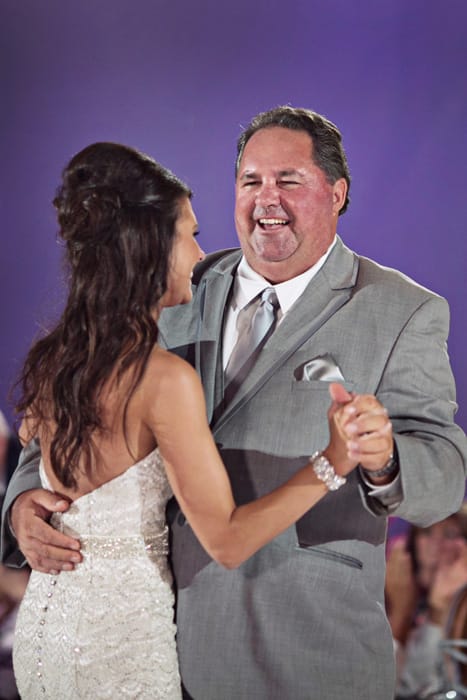 With sizes from a 3 boys' to a 66 in men's, the Heather Grey Savoy works for all the gentlemen in your party. Don't forget the dads and granddads!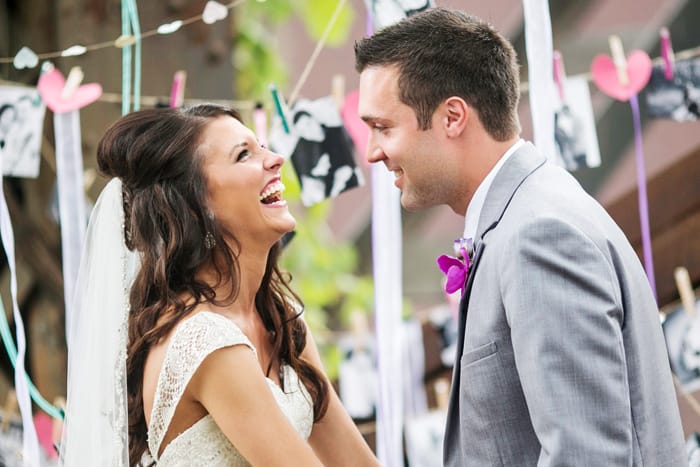 The glitzy and glamorous wedding or Tara and Spencer left no detail untouched…right down to the tuxedos!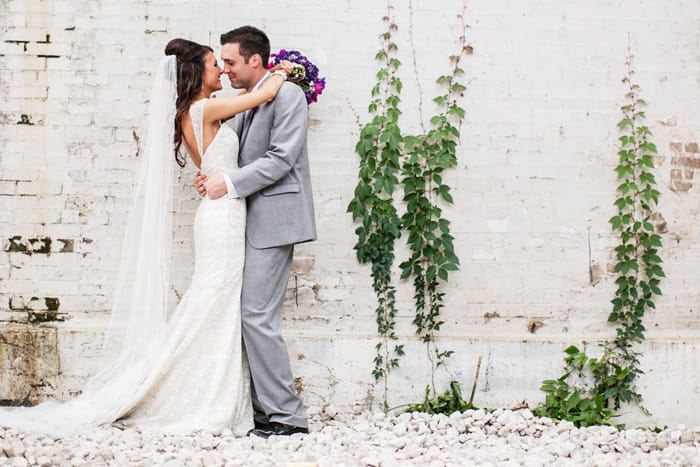 Thanks to Tara + Spencer, we have some amazing images of the Heather Grey Savoy Slim Fit Tuxedo by Jean Yves.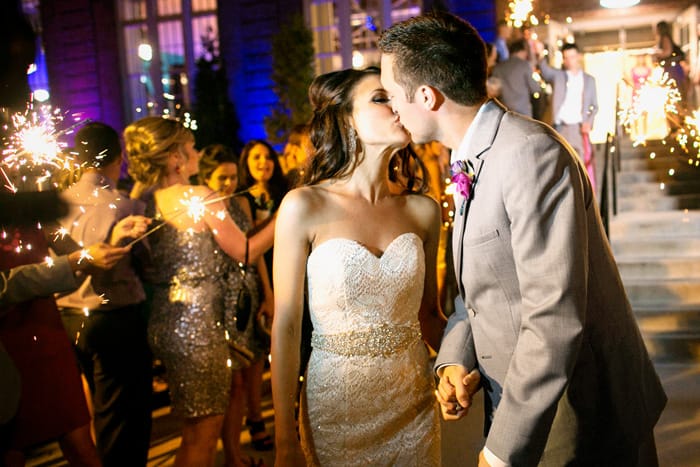 Photography and video by Switzerfilm.