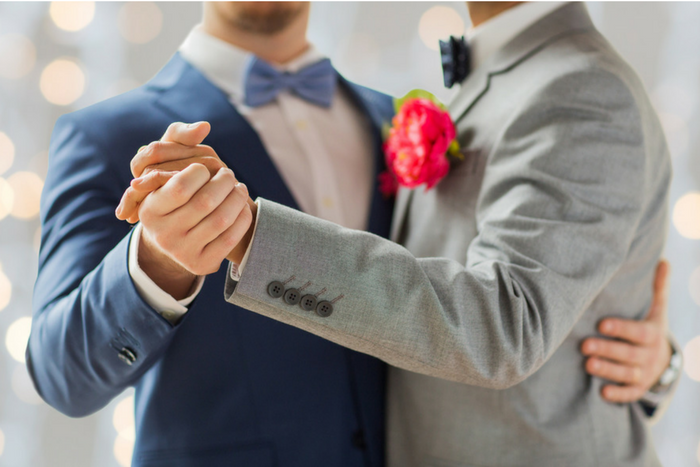 Your sweetheart popped the question, and you said "Yes!". After celebrating your engagement with friends and family, it's time to get down to business. Planning a same sex-wedding requires you to pick out your favorite music, ceremony readings, flowers, and tablecloths. With all the small details to focus on, you may forget to think about one big thing – what you and your future spouse are going to wear! Here are some tips for planning out the formal wear for your same sex wedding.
Here Come the Brides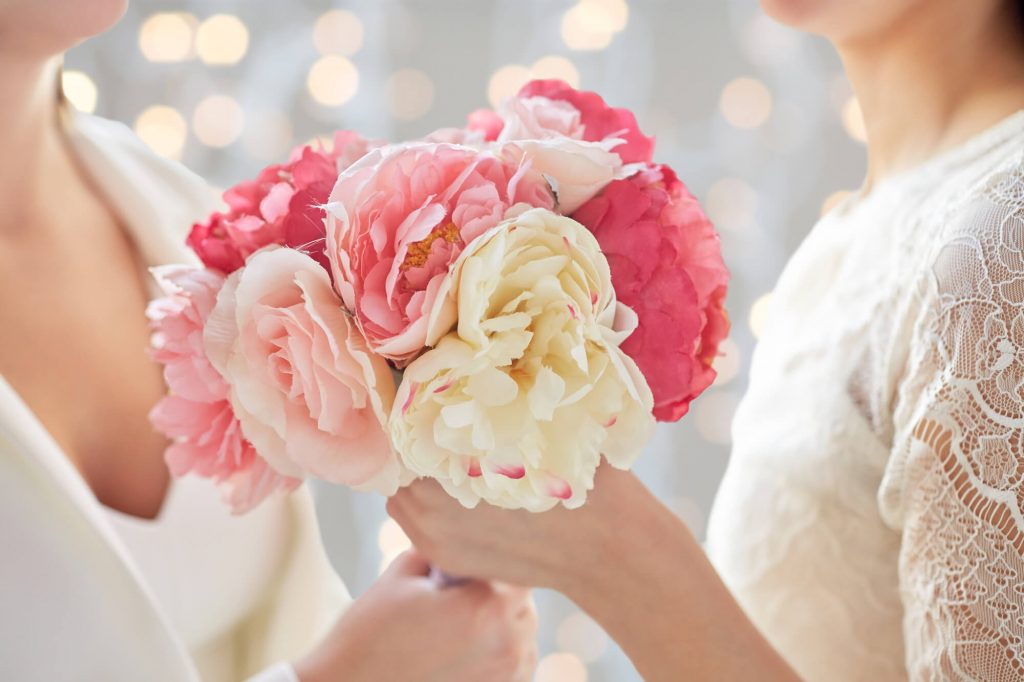 When two ladies get to take the spotlight, you need to decide the type of formal wear you both feel the most comfortable wearing. Should you both don wedding dresses, tuxes, or one of each? There's no right or wrong decision. Go with what you love!
If you both decide to wear dresses, consider not having them match. Each gown should reflect the personality and style of the woman wearing it. So if a knee-length party dress in blush is what your bride wants, and you picture yourself in a sweeping, snow white ball gown, go for it.
Have you always dreamed of a chic black and white affair complete with polished tuxedos? We love the elegance of slim fit suits. They're tailored to fit any body type, with less draping, so you look and feel fabulous. If you choose to wear matching tuxedos, pick a style that varies from the bridal party, with your own custom colored vests and ties.
Finally, coordinate your looks with accessories. Add a pop of color to dresses with matching sashes or pin identical boutonnieres onto tux lapels. You can also unite your styles by wearing similar jewelry, top hats, cufflinks, or veils.
It's Grooms Times Two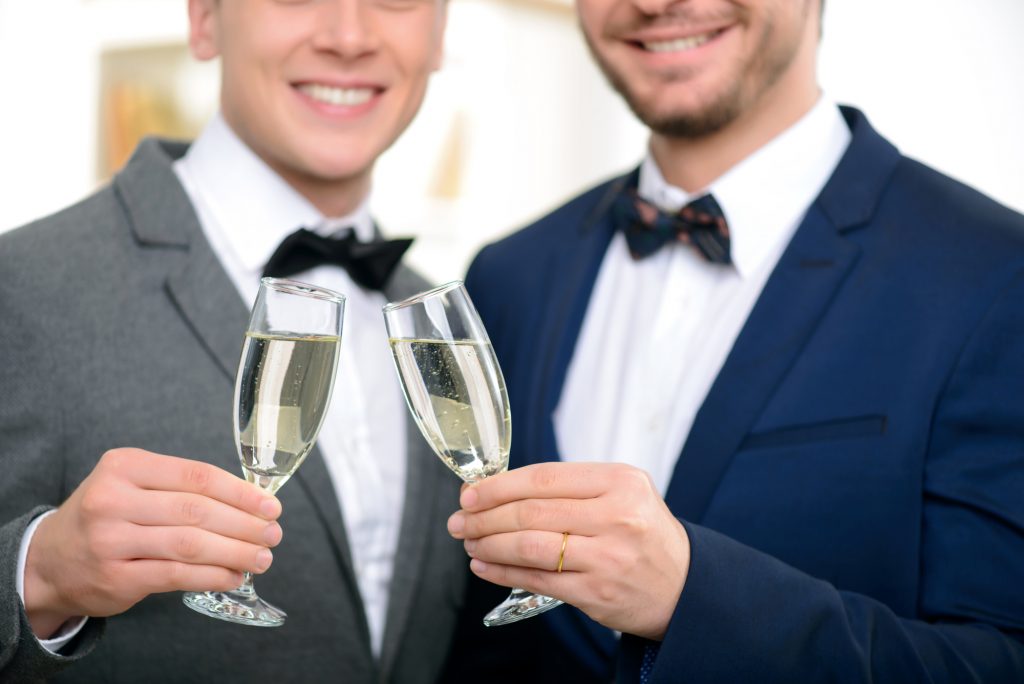 You know you're going to look amazing in whatever you wear, so make a choice and fall in love with it. It's not unheard of for some males to go all out on their wedding day and be the blushing brides they want to be! If you want to wear layers of fluffy taffeta and 6-inch glittery heels, do it!
If you feel more comfortable sporting a masculine look, a pair of matching tuxedos makes a bold statement of unity. The grooms' tuxedos should differ in style from the other wedding party members to avoid blending in. If you don't want to be too matchy-matchy with one another, each groom can wear his favorite color (or patterned) vest and tie.

Are you planning a same-sex wedding? Are tuxedos on the wish list? Jim's Formal Wear can help you coordinate looks for brides, grooms, attendants, and special guests. Browse our current styles online today!