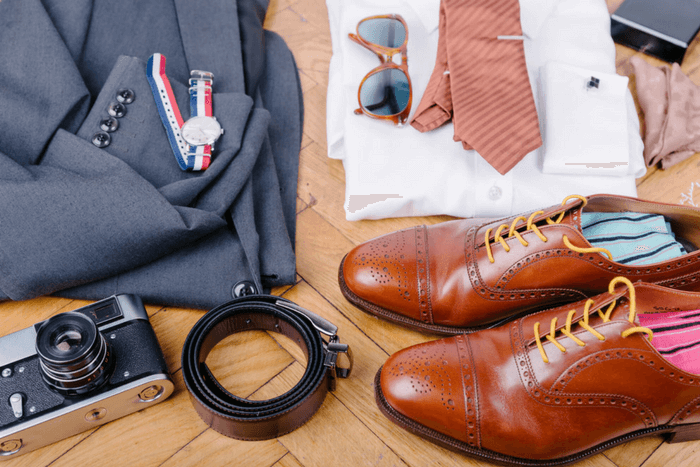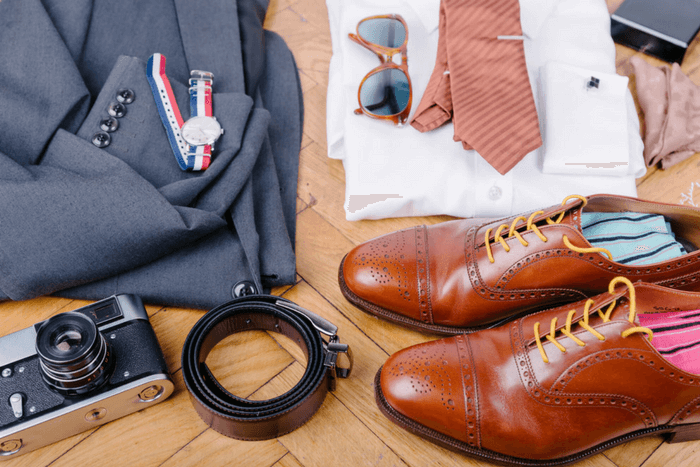 It's almost prom! You've got a sweet ride lined up to take you to the dance, dinner plans with friends, and an after-party to celebrate prom into the wee hours of the morning. Now, it's time to put the finishing touches on your look. A tux isn't just a tux. After you've picked the perfect color, style, and fit for you, take it up a notch. These unique prom tux ideas will show off your personality on this formal, fun evening!
Choose cool kicks
You don't have to wear black loafers for prom. Instead, slip into cozy sneakers, bold cowboy boots, or goofy fuzzy slippers to make a statement.
Layer your shirts
Sneak a novelty T-shirt under your button-up shirt. When the dance gets going, peel away a layer to stay cool and show off a favorite comic book hero or band. Props if you coordinate your pocket square to your eye-catching graphic tee.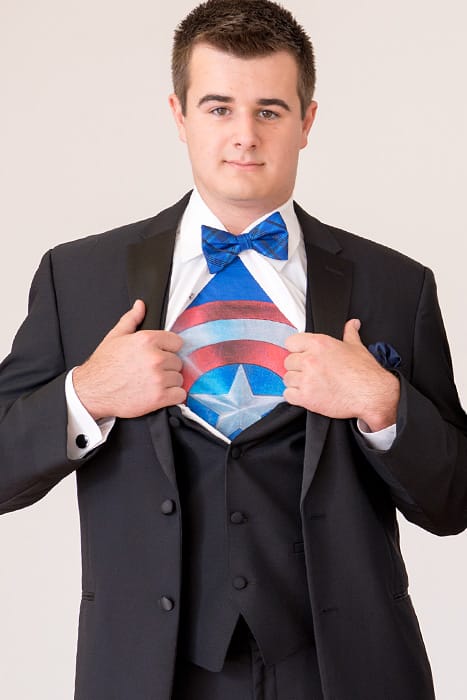 Wear funky socks
Every time you sit down, show off wild polka dots or a sports team logo at your ankles. Socks are a clever conversation starter and will add a bit of your personal flair to your prom tux.
Borrow some bling
Ask a guy in the family if you can wear their flashy diamond-studded cufflinks to prom, or buy an eye-catching tie clip to add a bit of sparkle to your tux.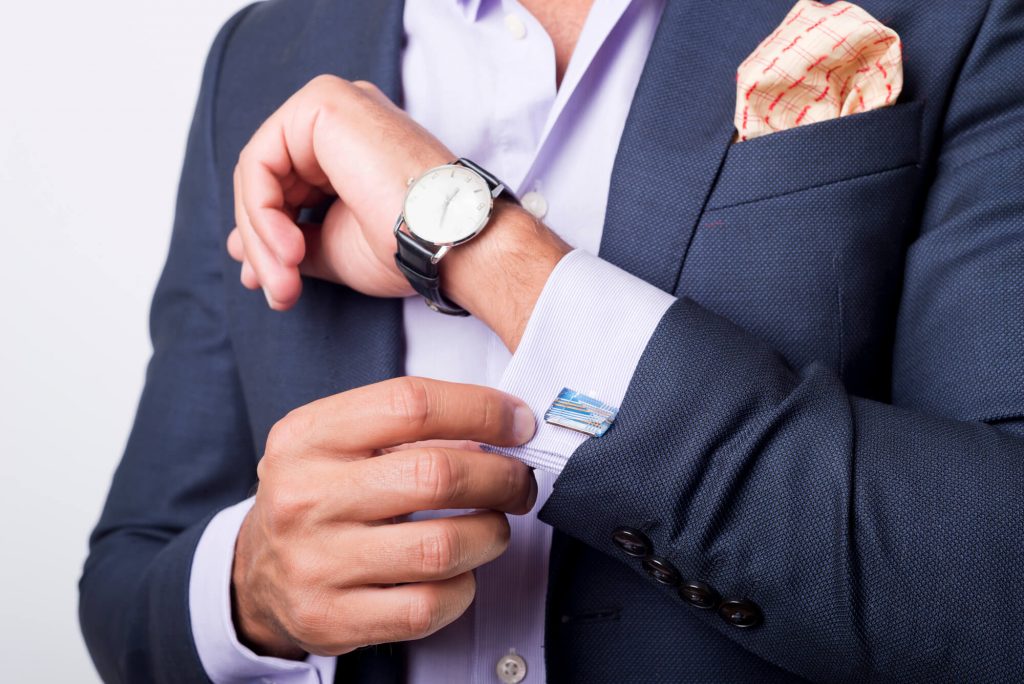 Get uncommon flowers
Coordinate with your date to wear an unexpected boutonnière and corsage combo featuring vines, berries, charms, black flowers or miniature figurines.
Don a hat
Whether you choose a classic top hat or a beanie, your style choice will stand out. If you're rocking a subtle plaid, pair it with a fisherman-style hat. A classic black tux looks great with a shiny top hat, and a brightly colored suit could be made even more eye-catching with a colorful flat-brimmed hat.
Swap the square
If you don't love the pocket square look, try tucking something else in the pocket like a school logo-printed handkerchief, play money, or a mini-mirror for personal check-ups during the night.
Mix and match
Buddy up with a friend and choose colorful red, blue or green tuxedos for the night. Then, swap jackets for a bold color-blocking look that will help you stand out from the crowd.
Make your tie
Get crafty with patterned duct tape and create a tie with the tape. Earn bonus points for making a matching pocket square.
Add some buttons
Do you collect novelty pins and buttons? Line them up on your lapel to show off your favorite trends, music, and movies. If you and your date share a love for funky pins, they can rock their favorite on their outfits too for a unique coordinating look.
Try some accessories
Have you considered funky suspenders, a walking cane, or formal overcoat? It's the extras that make your look pop!  
The countdown is on! Are you still undecided about your tux? You have time to order and get fitted for the big event. Browse Jim's Formal Wear online today for unique prom tux ideas.