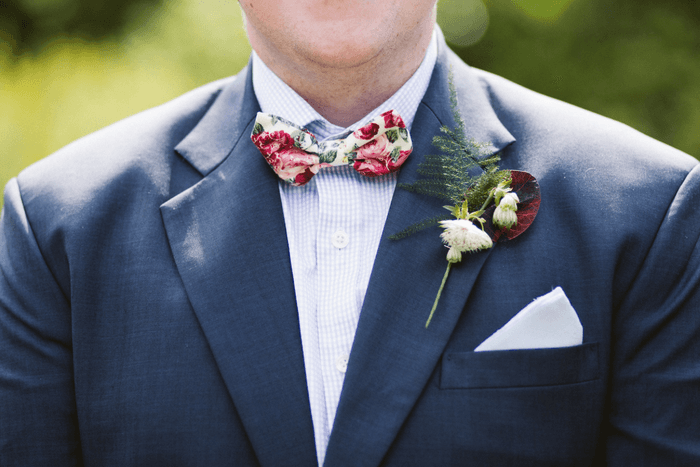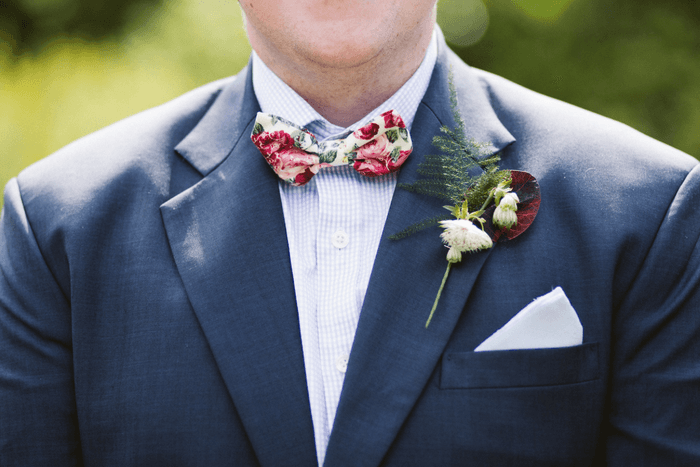 Homecoming is generally known as a less formal prom, which makes it the perfect time to spice up your suit and personalize it to show off your unique style! There's no need to stick with a black suit and white shirt – play around with accessories, shirts, and shoes to create a look that will make you stand out from the crowd.
To help you find the perfect homecoming suit here are five unique ideas for styling your suit.
Step up your shoe game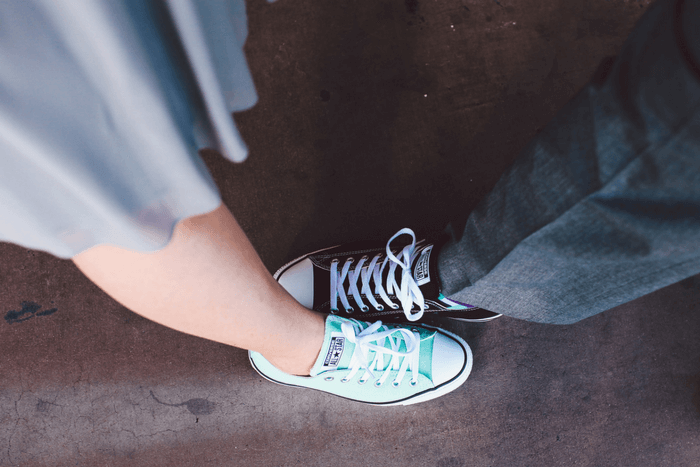 A classic suit can be taken to the next level with a pair of flashy kicks. Instead of sticking with a classic black or brown shoe, try playing with colors, patterns, or styles. Pair a black suit with a bold red or blue shoe, or match a linen grey suit with an eye-catching sneaker.
To tie your unique shoes into your outfit, match them with the rest of your accessories. Coordinate your pocket square, tie, or cufflinks with your shoes, and you'll be ready to turn heads on the dance floor!
Go for a graphic tee
While there are tons of options for bold dress shirts to pair with your suit, you can take it a step further and rock a bright graphic tee under your homecoming suit. A tee is a great way to express your personality and stand out from the crowd.
Represent your favorite band, movie, or superhero, or display an abstract print. To make the t-shirt look like a seamless part of your outfit, tie the colors in your pocket square and shoes to the primary color of the tee's design. Skip a tie and bowtie and let the t-shirt shine.
Play with colors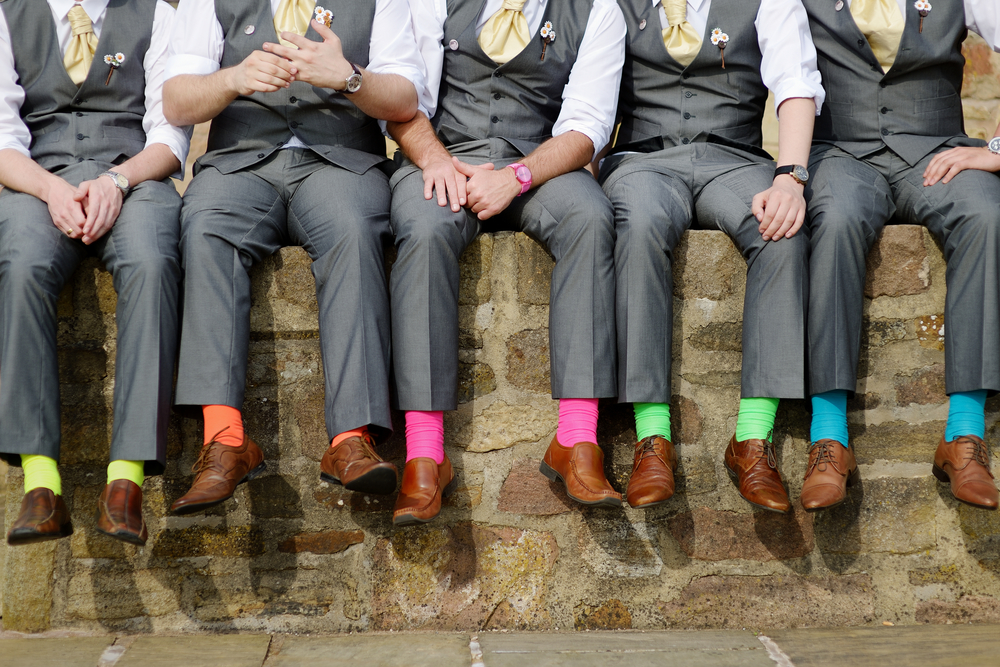 Especially for a slightly less formal dance like a homecoming, there's no need to stick to a classic black suit! Experiment with a bold blue or grey plaid suit, or look for jackets with contrasting lapels.
Accessories can be another great way to incorporate splashes of color into your homecoming look. Try contrasting but coordinated pocket squares and ties, rock a patterned tie, or toss on your favorite pair of graphic socks.
Accentuate with accessories
Outside of a traditional tie, pocket square, and shoes, additional accessories can make your homecoming suit's styling stand out from the pack. Look towards formal hats, flashy cufflinks, fun socks, an eye-catching boutonniere, lapel pins, and tie pins to add a bit of flair to your suit.
These accessories can be used as a centerpiece for your look against a black suit and white shirt, or they can coordinate with other distinctive accessories to create a look fit for the pages of a magazine.
Search for a unique suit
Don't feel like you need to wear a classic black or navy suit to your homecoming dance. With so many suit options out there, you can easily find a style that shows off your unique personality.  A bright blue jacket with contrasting lapels can be a great way to demonstrate your sartorial chops.
No matter how you decide to spice up your homecoming look, Jim's Formal Wear has you covered with our range of suits and accessories. Find your perfect look today!