When you're thinking about the suit you need for your next event, it's easy to only focus on the obvious, like your preferred suit color and tie combo. One aspect of formal or business dressing that's easy to forget, though, is the accessories and accents — ties, pocket squares, and socks! Bold dress socks are having a moment, and they're easy to mix into your formal look for an extra bit of flair. Follow these easy tips to make a bold sock statement at your next formal event!
Match your socks to other aspects of your outfit
If you're not sure what color socks you should wear, look at other pieces of your suit. You likely have some colorful ties in your closet, so start there! Get patterned socks that have at least one color in the pattern that matches your tie, or even your pocket square. That way, although your bold dress socks are making a statement, they're still tied into the rest of your outfit.
Coordinate colors with your suit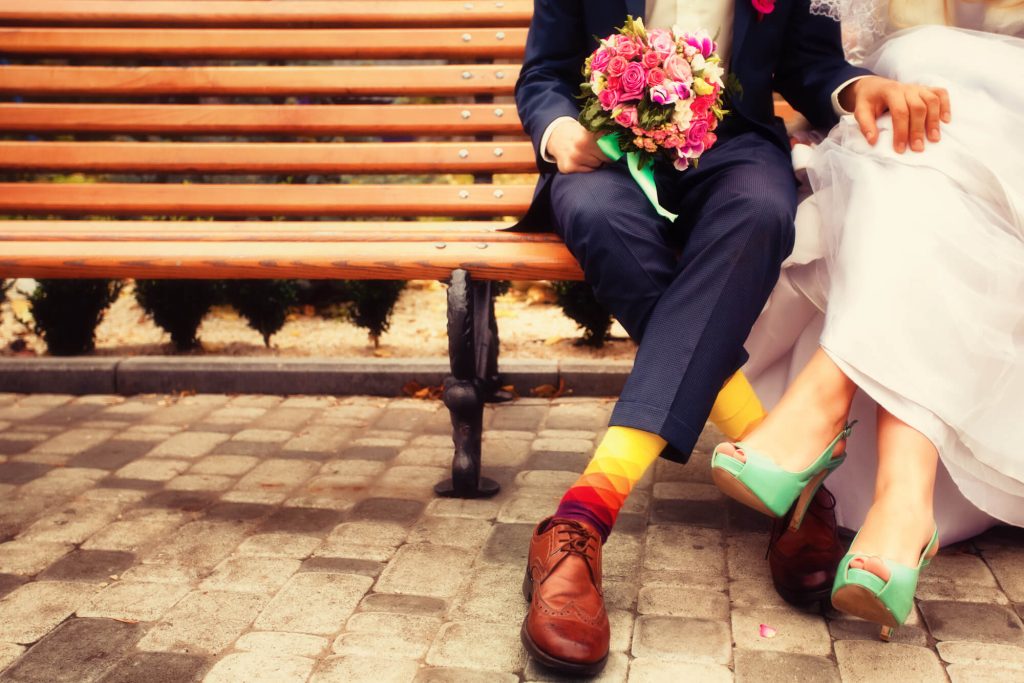 Even if you're new to the world of bold dress socks, you're probably pretty experienced in coordinating basics — like, say, the perils of wearing white shoes with a dark grey suit. The same rules should apply to your sock coordination. Avoid matching navy socks to a black suit, or pink printed socks to your eye-catching red pants.
Stick to matching colors but different patterns
If you're ready for a little pizazz but you're not yet ready to dip your toe into some truly bold, bright patterns, match your socks to the color of your pants, but instead of a simple solid, go with a pattern. The combination will add interest without being overwhelming or distracting.
Pick a "professional" pattern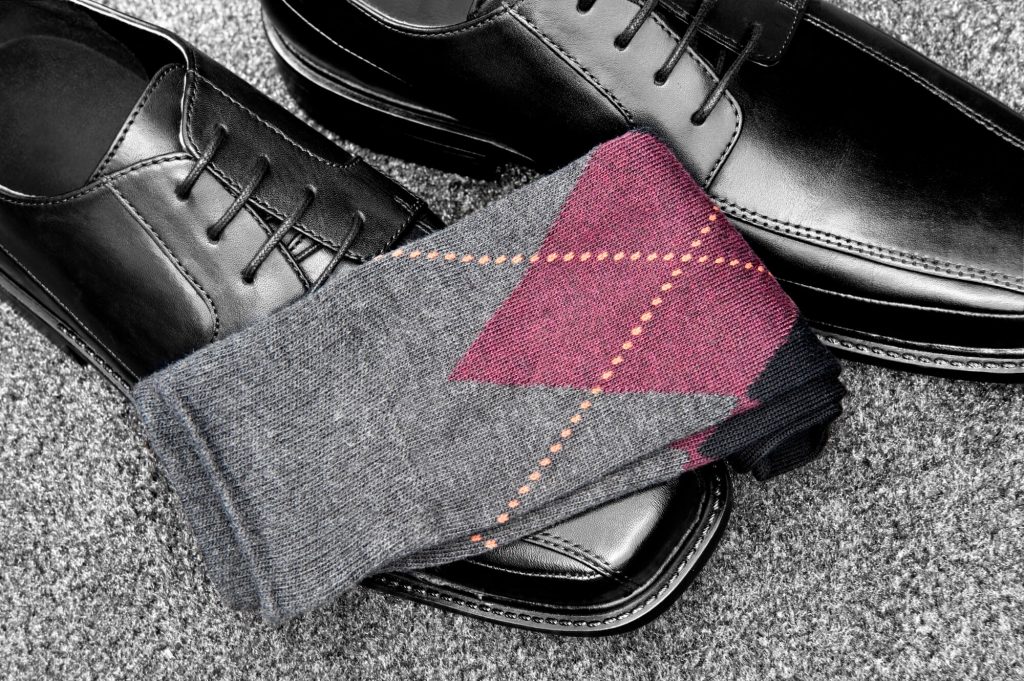 If animal patterns or funny cartoon characters aren't your styles, stick with some reliable standbys. Argyle is a great pattern for bold dress socks that's still professional and adult, for example. Search out a boldly colored argyle print to add a bit of extra flair.
Stay in the same texture family
One of the most important parts of adding bold dress socks to your sartorial repertoire is making sure that it looks like an intentional fashion choice, instead of something you threw on because you forgot to do laundry. To keep the look intentional and mature, keep the material of your socks in the same texture family. Avoid cheap, athletic wicking fabrics or cabin socks, and stick to finely woven dress socks.
Whether you rock a cartoon print or classy argyle sock, these tips for wearing bold dress socks with your suit will help you stand out from the crowd. If you're ready to try out a bold sock game, browse the range of eye-catching sock options at Jim's Formal Wear today!