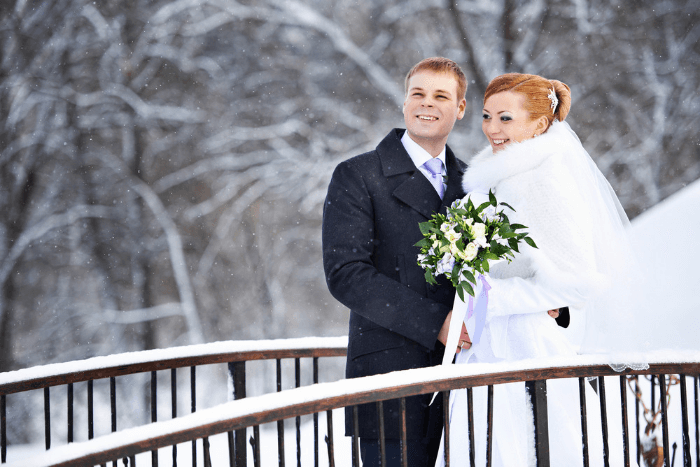 You envision saying "I Do" surrounded by a shimmering blanket of fresh snow on a crisp winter day. Be sure the moment doesn't get overshadowed with shivers by choosing the right formalwear. Your perfect winter wedding tuxedo should be warm and comfortable. Use this checklist to ensure your cool weather look is both elegant and cozy.
Winter Suit and Winter Tuxedo Must-Haves
You have a style in mind and colors picked out, now let's focus on fabrics, accessories and the finer details to ensure your winter wedding tuxedo is flawless from head to toe.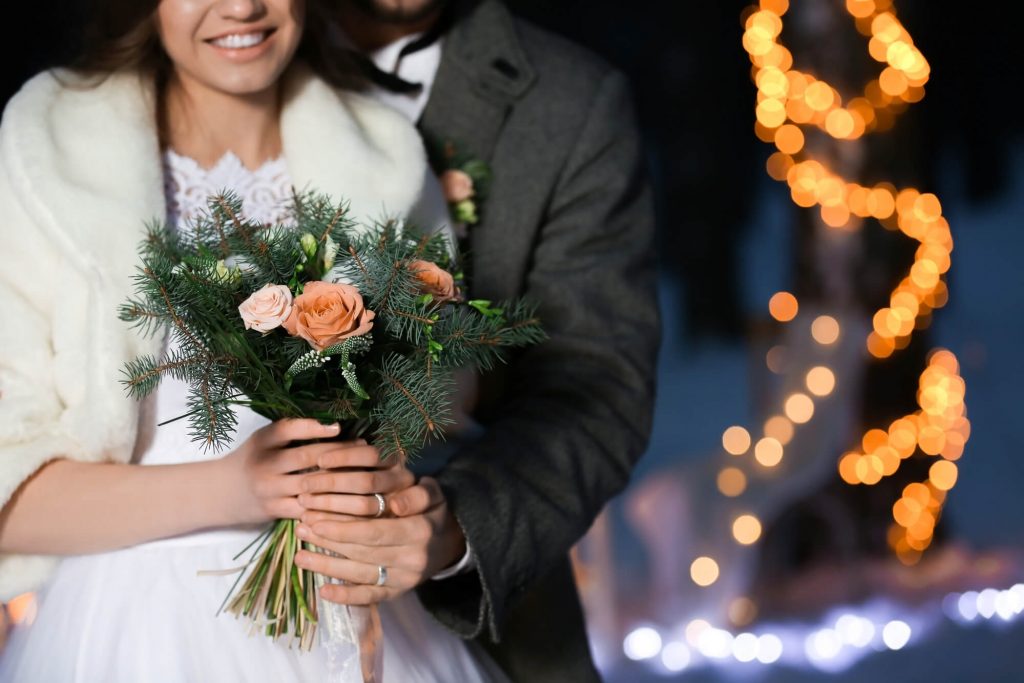 Formalwear hat
Do you tend to wear hats as an everyday accessory? Keep this comfort level on your wedding day too. A dapper fedora or top hat looks polished. Or, maybe a rustic cowboy hat or pageboy style fits your nuptials? Any of these options adds an extra layer of warmth to a winter wedding for the groom.
Overcoat, gloves, and scarf
Traveling to and from the wedding events and posing outdoors for photos can get chilly quickly. Don't be afraid to wrap your wedding tuxedo in a formal overcoat topped with a plush scarf. Finish the outdoor style with leather gloves for the ultimate comfort on a brisk day.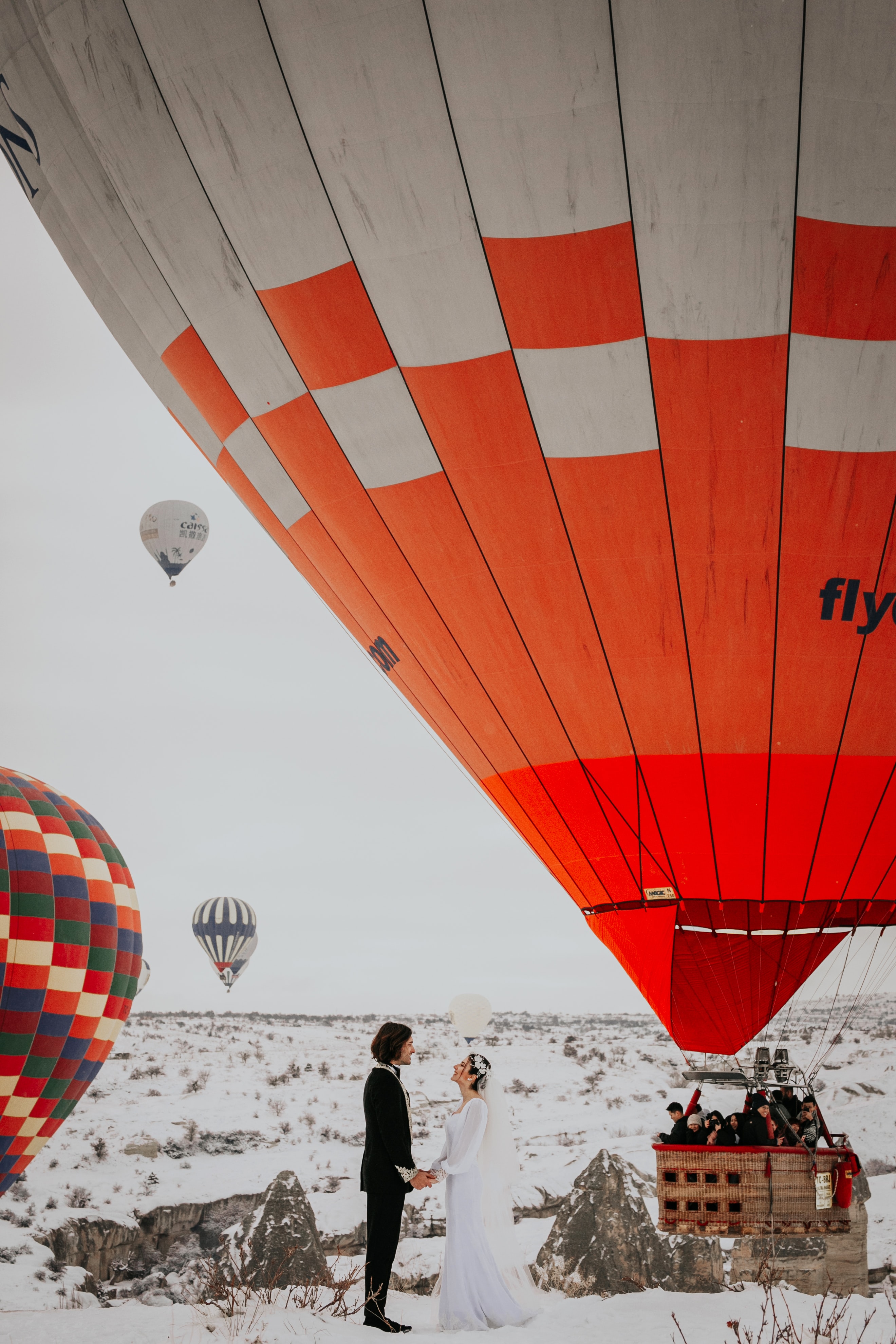 Tuxedo jacket
When your big day falls in the winter months, double-check the tailored length of your jacket while wearing your tuxedo shirt. Do the jacket sleeves ride up, or sit comfortably flush with the wrists? You don't want winter breezes to touch bare skin.
Tuxedo shirt
Formalwear shirts can be made from several fabrics, including cotton, wool, flannel, silk, or a blend of two or more fibers.  Try on several options when being fitted for a winter suit or tuxedo to see which feels best for your event. If your ceremony is outdoors, you'll want a heavier shirt option, since you'll likely shed your coat for some of the photos.
Tuxedo pants
Again, proper hem length should be checked to avoid a chill on the ankles and consider the overall outfit fabrics. Modern wools are not itchy as some people believe, so give them a chance. A heavyweight tweed or flannel can also be considered when choosing a winter wedding tuxedo.
Formal shoes and socks
Think warmth and coverage when it comes to winter wedding footwear. An ankle boot and thick wool socks are perfect if you plan to traverse snowy walkways. Avoid loafers and low-laced shoes to keep melting snow from seeping in.  Grooms can also consider a change of shoes between outdoor and indoor events to stay warm and stylish.

Ready to make the arrangements for your perfect winter wedding tuxedo? Browse the Jim's Formal Wear special occasions collection to get more ideas for your winter event look.