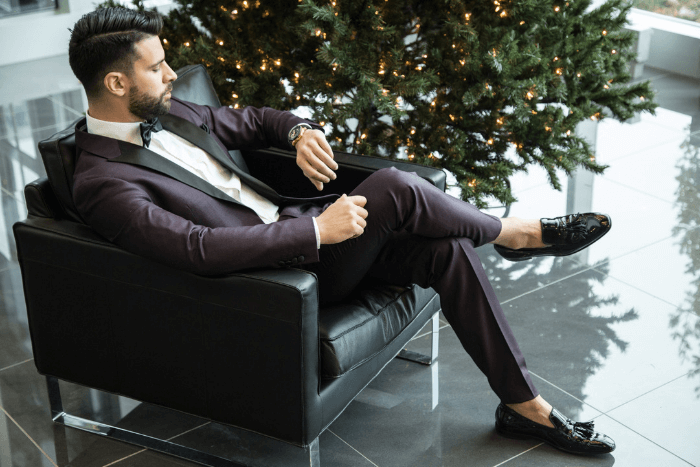 You've got your formal wear look all buttoned up. Now it's time to slip on some shoes and be on your way, but…the dress socks. Do you wear them? Do you skip them? You've noticed some bare ankles around town and wonder if that's the current style or if some no-show suit socks are secretly tucked inside those shoes. Today we're getting to the bottom of this popular formal footwear inquiry!
When to Skip Dress Socks Altogether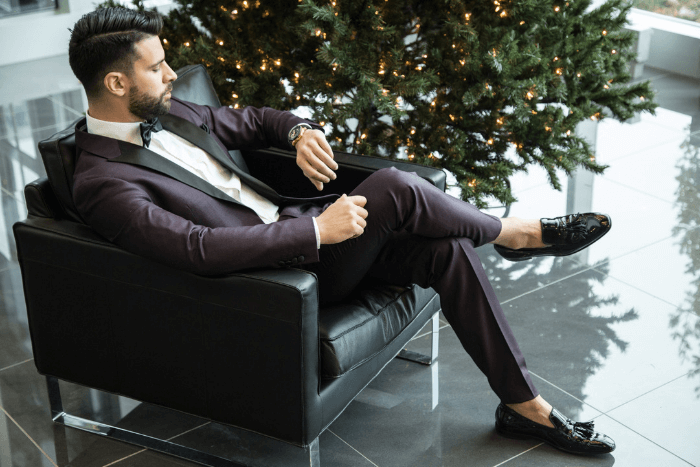 The gents at My Dapper Self have discussed the yes/no dress sock debate for years and feel it is OK to skip socks or wear a no-show variety to keep your toes cozy when the outfit as a whole and event lend itself to a casual style.

Consider the weather. If you're headed to an outdoor gathering on a hot summer day sporting a lightweight linen suit and loafers, the no-sock look will not only keep you cooler but fits with the environment.

There's also a trend toward a relaxed no tie, no socks combo beyond the office. Think of it as dressing down your favorite business suit for weekend wear. We've spotted red-carpet celebs untucking their dress shirt and showing off their ankles for a casual party look.

We also think you can pull off a peek of skin when wearing a custom, quirky suit with a shorter pants hem. Sometimes this warm-weather style is paired with a jacket that flaunts cropped 3/4 sleeves.

And, we can't forget the shoes! If you have a conversation-worthy pair of leather-tasseled monk straps or colorful sneakers, going sockless brings more attention to your feet and the unique footwear's details, according to Men's Fashion Magazine.
When to Wear No-Show Dress Socks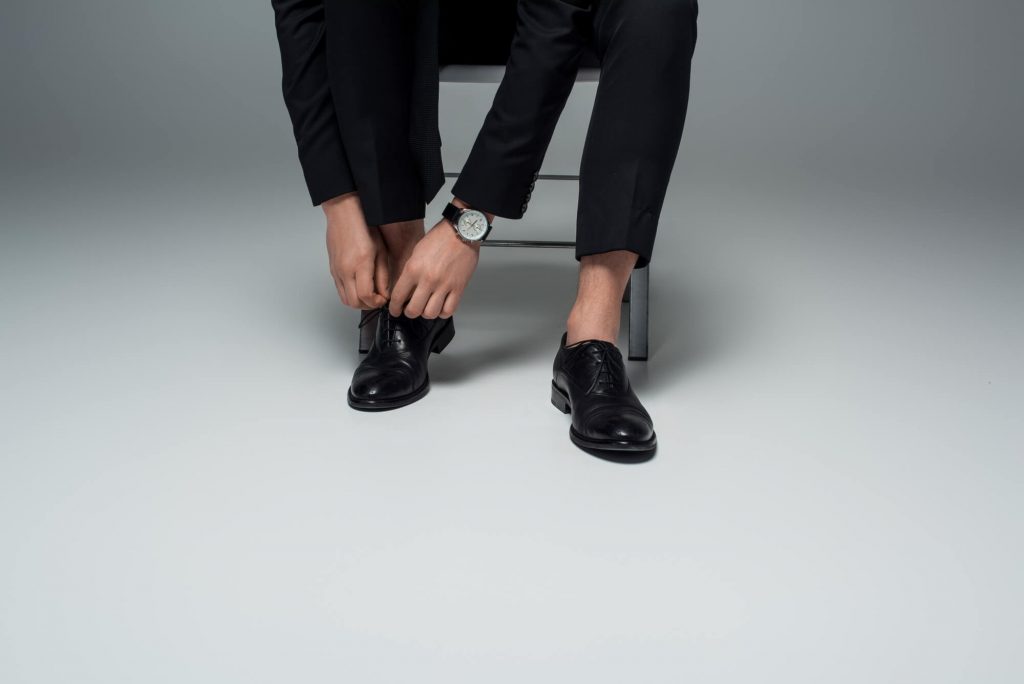 If going bare inside your dress shoes sounds appealing, but you're worried about comfort, reach for no-show suit socks. This hidden accessory reduces blisters, chafing, and sweaty foot odor while allowing you to show a little skin.

If you go this route, be sure the dress socks are actually no-show and sit below the edge of the shoe from all angles: standing, walking, and sitting. We suggest choosing a sock color that closely matches your skin tone to prevent any awkward peeks of contrast.

Finally, whatever you do, don't try to pair low-cut white athletic socks with your formal wear outfit. The casualness and stark color simply don't mesh with a suit.

Whether you choose to skip socks completely, wear a pair of no-show socks, or opt for your classic dress sock, Jim's Formal Wear has you covered. Browse the Jim's Formal Wear sock collection today!