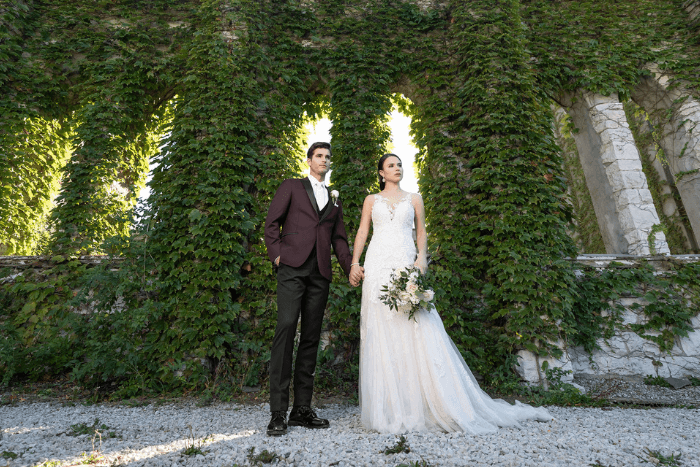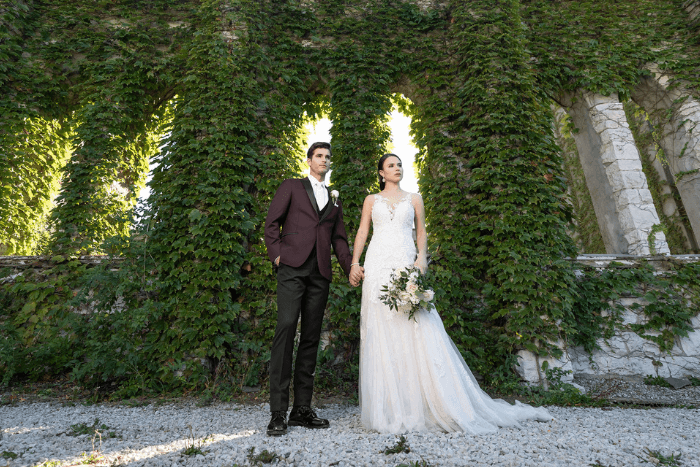 If you're tall and thin, you might be unsure how to find a suit that fits your body. You're probably used to pants that are too short, or jackets that fit your arms but are too wide in the torso. We get it! But when you find a suit that fits your frame closely without being skintight, you'll look tall, lean, and stylish. Here are our top tips for finding suits for tall, skinny guys.
Choose jackets that fit your shoulders, then tailor the rest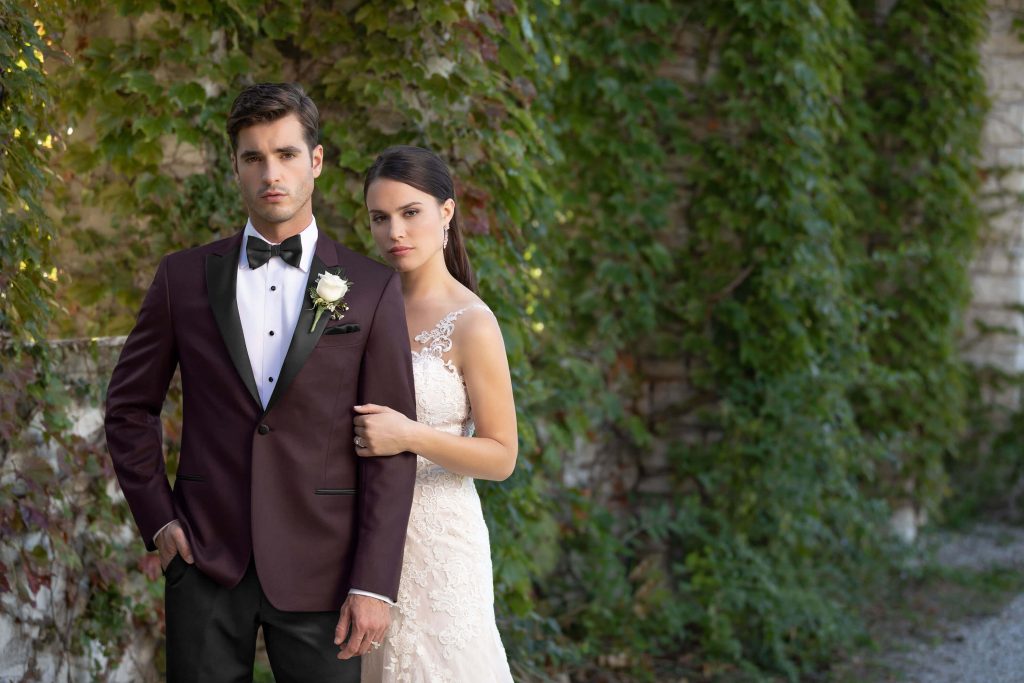 A suit jacket that fits you correctly will accentuate the best parts of your body, like your height and lean weight. It'll also broaden your shoulders and make you look muscular if desired. To start, find a suit jacket that fits your shoulders first since it's the most difficult area to tailor.
The fabric on your shoulders should lie flat without any lumps or bumps, and the seam should rest where your arm meets your shoulder. Consider getting a jacket with shoulder pads, which will add a little bulk to your frame. Suit jackets with skinny lapels will compliment your long and lean torso, too.
Once you've found a jacket that fits your shoulders, check the length. The back should fall past the waist and drape over the top of the curve formed by the buttocks. You can even let it hang an inch or two lower than that if you have very long legs. A slightly longer jacket will balance your proportions. If you have long arms, check that the jacket sleeves are not too short. You want the sleeves to end between the base of your thumb and wrist, allowing your dress shirt to peek through.
Wear close-fitting pants to accommodate your waist and height
Tall, skinny guys often have to settle for pants that are long enough, but too baggy.  What you want to check for – besides the usual waist and inseam – is the width of the pant legs and the "drop," or the length between the waistband and the crotch. Try on a few styles in your waist and inseam sizes to see how the pant legs and drop look. You want them to fit your form but still allow you to move comfortably. If the pants are too baggy and saggy in these areas, you'll look like you're swimming in fabric.  
Remember that pant legs can (and should) be hemmed if they are too long. Once the drop and the leg width fit you, bring up the hem so that it rests on top of your shoe with a slight break. Also, consider adding cuffs to your suit pants. They add a little bulk and can help balance thin legs. On the same note, avoid pleated pants. Vertical pleats can make you look longer and thinner.
Use layers, textures, and patterned fabrics to add mass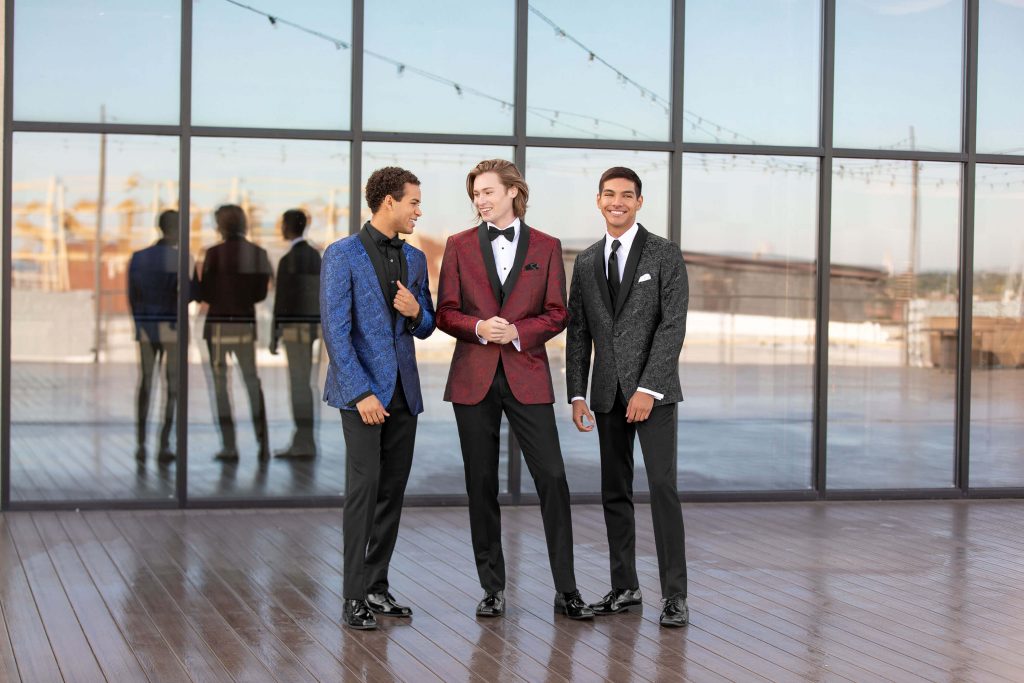 By wearing multiple layers, you'll add a little mass, which can make a difference in how your suit looks overall. If weather permits, try wearing a dress shirt with a tie under a sweater or a vest. Your suit jacket will be your last layer. If you're wearing an undershirt, that's four layers of clothing that will bulk up your shoulders, chest, and torso. Just be sure to layer your clothes from thin to thick, or light to sturdy fabrics, as Art of Manliness suggests.
Each piece you choose in your layered outfit can help you add slight bulk to your frame, too. Choose dress shirts in patterns like plaid, checks, or gingham. These patterns add visual interest and texture. Choose brands that make sizes to accommodate longer arms. If the length fits but the sleeves are too billowy, that can easily be fixed by adding darts (folding and stitching in excess fabric).
Sweaters or vests in sturdy fabrics will also add mass to your torso. Tweed, flannel, denim, and heavier wool are thicker materials than cotton or linen. They'll add a little padding and shape to your outfit.
Find the right fit and get ready to rock your new look
You already stand out in a crowd because of your height, but we want you to look good doing it. Start shopping for your new tall, skinny suit by browsing our latest styles online.