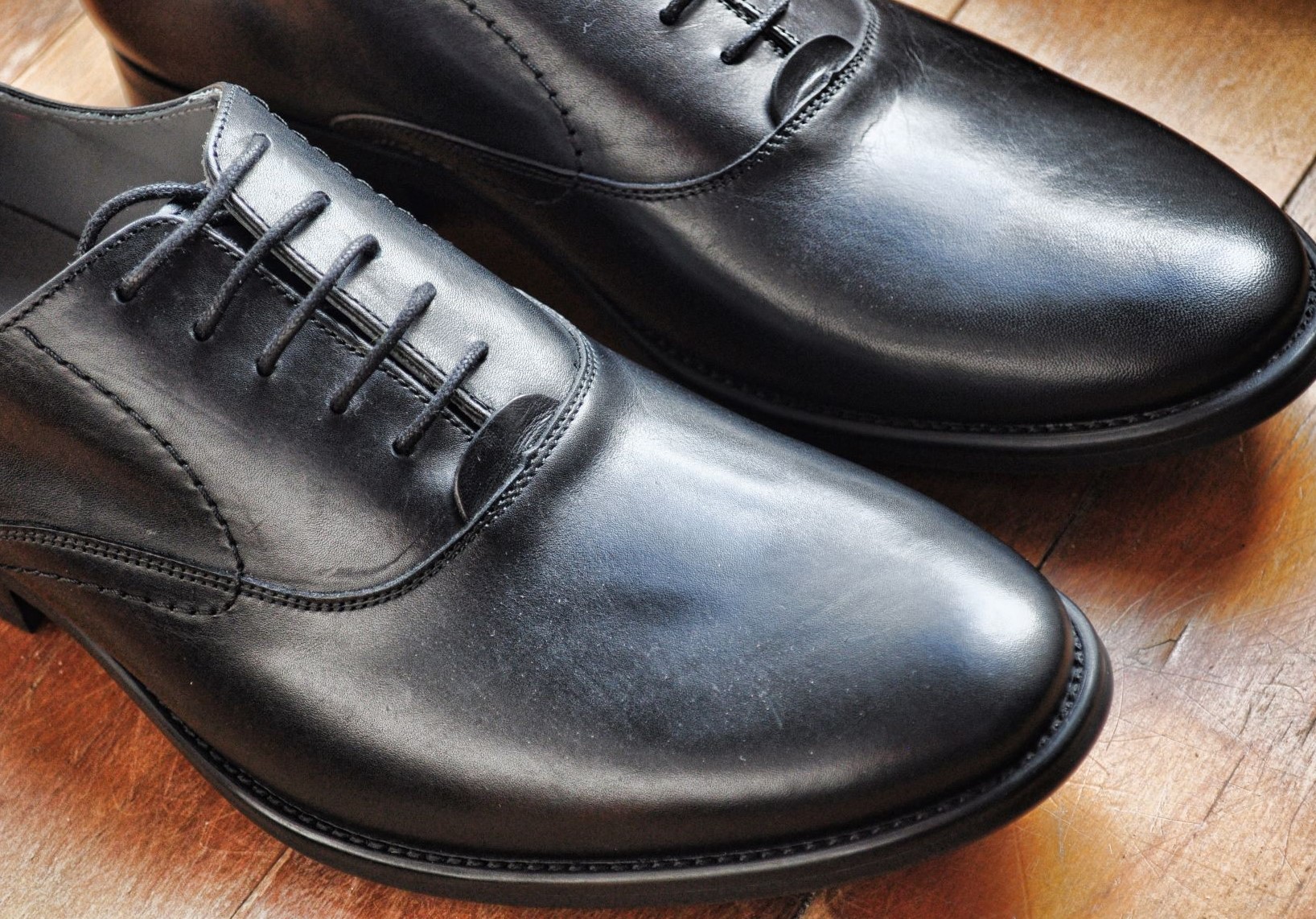 Wondering what kind of dress shoes to wear with a tuxedo? If you've never been to a formal event that called for tuxedo attire, you may be overwhelmed by your choices. Not to worry. We talk about the best shoes for your tuxedo below.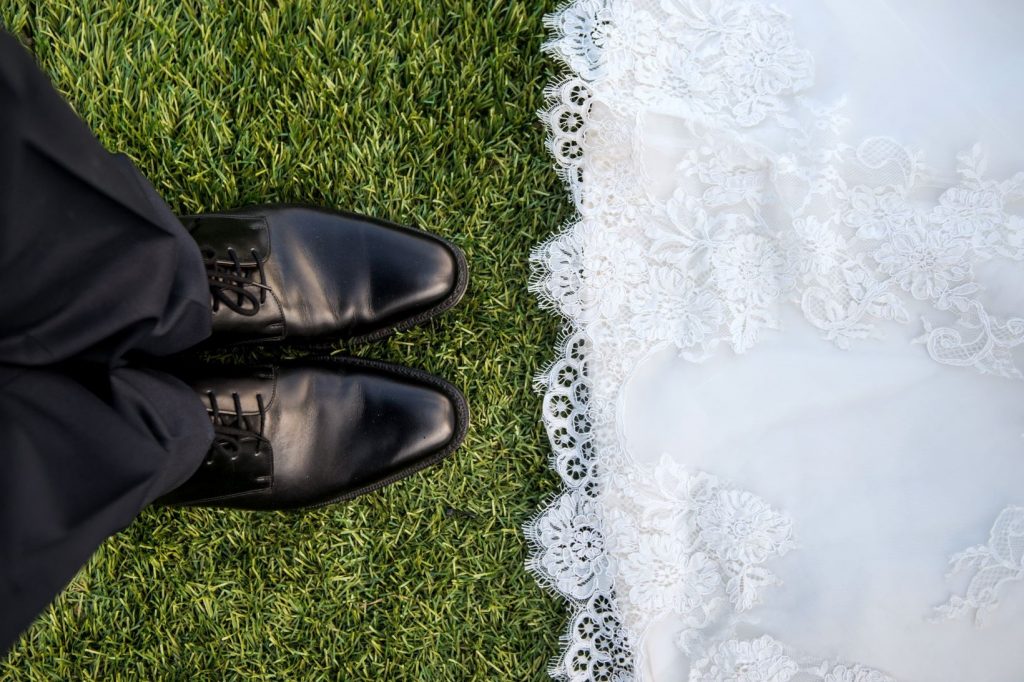 Oxfords
There are tons of different kinds of oxfords that are acceptably worn with tuxedos. As an added bonus, oxfords are typically less expensive than some of the other styles of dress shoes on our list. However, it's also easy to slip up and choose oxfords that aren't formal enough for black tie or white tie occasions. 
To complete your formal look, make sure you choose a pair of highly-polished oxfords in black patent leather. From there, you can choose a plain-toe style, which means the top of the shoe is free of stitching, or a cap-toe style, which has a horizontal line of stitching across the top. Be aware that cap-toe oxfords are slightly less formal than plain-toe oxfords. (Which is why you might see cap-toe oxfords more often in offices and at cocktail parties.)
Formal pumps
Formal pumps, also called opera pumps or court shoes, are an elegant and traditional dress shoe for tuxedos. A formal pump is a heeled loafer made of patent leather or highly-polished calfskin. It's also highly recognizable by a black grosgrain ribbon adorning the top. If the ribbon is laid flat atop the shoe, it's called a flat bow pump. If the ribbon is tied into a bow, it's called a pinched bow pump.
Formal pumps are classic, and the most conservative choice of shoe for a tuxedo. They can be the most expensive and a shoe you won't wear that often. However, they are the most traditional and "safe" dress shoes for a tuxedo, so you don't have to worry about making a fashion faux pas by wearing them. Unless you frequently attend formal events, you might prefer to rent formal pumps or choose a different style of shoe.
Slip-on dress shoes
What's the difference between formal slippers and loafers? The word "slippers" may bring to mind a pair of cozy shoes that you wear around your house, but what we're talking about is a formal slip-on shoe without laces. Since loafers are also slip-on shoes without laces, it can be easy to confuse the two. To make it easy, we'll call this type of formal shoe "slip-ons" from here on out.
What material is formal slip-ons usually made of? You'll usually find them made out of patent leather, calfskin, or velvet. Patent leather and calfskin are more traditional materials that can be highly-polished, which is usually expected at formal events. Velvet brings interesting texture and warmth to a formal outfit, while still making you look sleek and put together. There are also many formal slip-on dress shoes that are made of mixed materials: a patent leather toe with a suede upper, for example.
Finishing touches
Whichever dress shoe you choose for your tuxedo, here are some quick tips to remember when putting the finishing touches on your outfit:
It's fun to play around with fashion, but the dress code at formal events is pretty strict. Stick to formal shoes and leave your sneakers at home.

Make sure your shoes are

polished

! Scuffed or scratched shoes look messy and distracting.

Wear thin black dress socks; avoid casual, thick cotton socks.

Can't choose a style? Stick to a pair of highly-polished black patent leather oxfords.
With our guidelines, you'll be ready to choose the best pair of tuxedo shoes and assemble your formal look. You can easily do that online with our Build-a-Tux feature on the Jim's Formal Wear website! Choose your formal ensemble step by step, from coat and pants to accessories, and more.