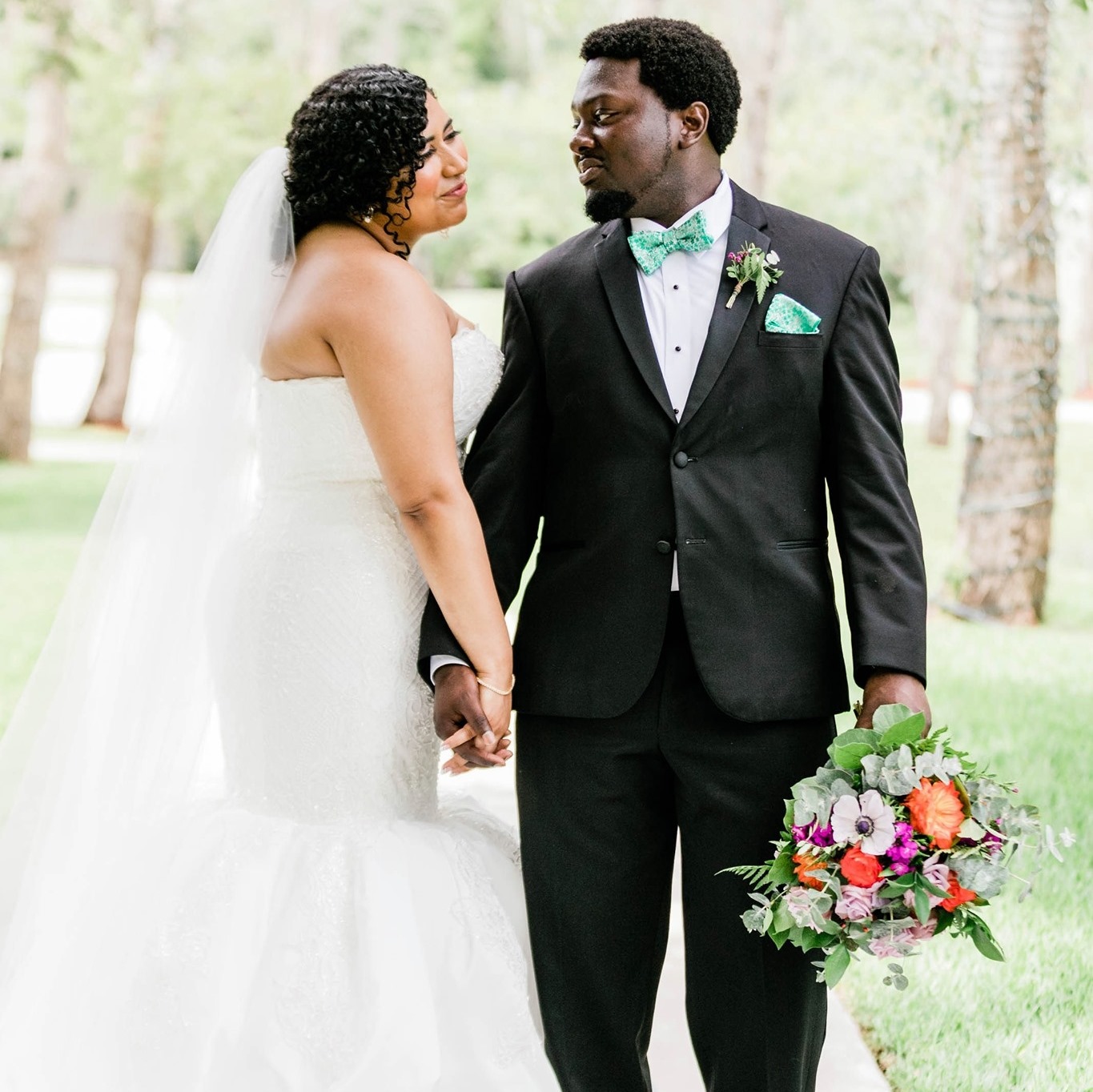 Your wedding is a big, momentous occasion in your life, so naturally, many people who get married want to go all out to celebrate! While there's nothing wrong with splurging on your wedding, some couples want to celebrate their marriage in a more low-key, cost-effective way. After all, the national average cost of a wedding is expected to be over $22,000 in 2021. Having a wedding on a budget is okay, even preferable for many couples. We have 7 tips for planning a wedding on a budget to get you started.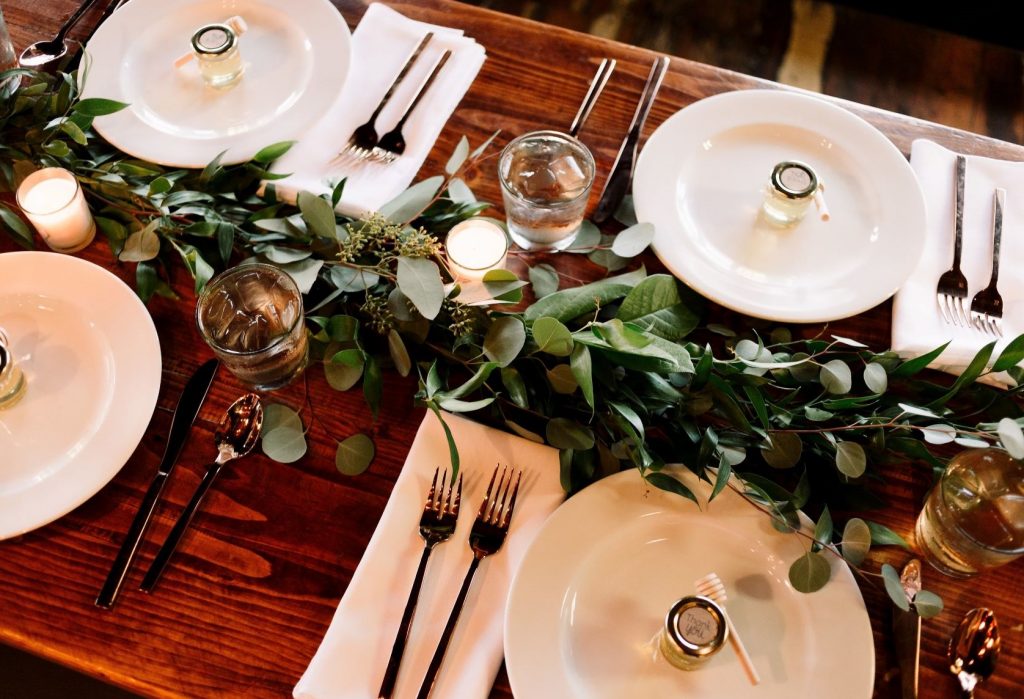 Rent your tux or suit
Here is a no-brainer to start off our list: rent your tuxedo or suit instead of buying it. Buying your wedding suit or tux means you're investing in a piece to add to your wardrobe. If you don't often attend black tie events, you're not really getting your money's worth out of it.
Renting a suit means you get to personalize everything in the outfit, without the commitment of buying it. Dress shirt, tie, shoes: everything can be customized and tailored to fit you. And if you have groomsmen that you want to match your look, rentals can keep costs down for them, too.
Choose your location carefully
If you're not committed to a certain location that has meaning to you and your partner, you can easily save by choosing a less expensive option for your ceremony and reception. Event spaces can be costly. Consider these less expensive alternatives instead:
 

A public park with a pretty view,

The beach

A relative or friend's home

The library or museum

An aquarium or zoo

An Airbnb or rental home

Cafes or restaurants



To save even more on your venue, think about having the ceremony and reception at a place that can host both. Your guests won't have to travel between the two, and that cuts down on rental fees for you. Pick an "off-peak" time for your wedding when costs might be lower; for example, during less popular seasons, or a Friday lunch ceremony instead of a Saturday evening dinner.
Not big into the ceremony itself? Think about going to the courthouse to get married. Many even allow you to bring in a few guests. Then you can celebrate elsewhere at a cozy reception.
Whittle down your guest list
Speaking of guests, trimming down your guest list is another way to stick to your wedding budget. It's very tempting and easy to invite everyone you know to your wedding. However, every person you add increases your costs, and you begin to invite people that you don't really need to. Many couples today are considering minimonies or microweddings to keep the event more intimate. Write down an initial guest list, then see if you can invite fewer people. Resist the temptation to add guests "just because" or because someone they know is invited.
Consider your catering options
Who says the food and drink at weddings have to be a formal sit-down dinner? To cut costs, think about hiring a few food trucks instead of a catering company. You might also hire your favorite local restaurant to cater instead of an event company instead. 
Don't want to host a dinner? Try having brunch, a buffet-style meal, cheese, and wine, or a barbecue, which are more casual, less expensive, and add a fun twist to your reception. 
Rent or borrow instead
Like your wedding suit or tux, you don't have to purchase everything that you'll use for your wedding. Decorations that you don't plan on using again can be rented to save money. 
First, check with your chosen wedding venue to see if they include things like ceremony seating, reception tables, and chairs, table linens and flatware, or lighting. Consider renting the items that your wedding venue doesn't provide instead of buying them. Candleholders, flower vases, glassware, decorations, lounge-wear furniture, photo backdrops: all of these can be rented or borrowed from others to cut costs.
DIY what you can
If you have the time and resources, some creative options when planning a wedding on a budget can be done with DIY projects and decorations. Instead of spending a lot of money on flowers (which you'll have to take care of when your wedding is over), make bouquets or decorations on your own or use fake flowers. Rather than spend on save-the-dates and invitations that many of your guests won't keep, make your own with invitation kits or services like VistaPrint. If you plan to serve alcohol at your ceremony and you're not restricted by your wedding venue's rules, serve beer and wine only and nix the liquor.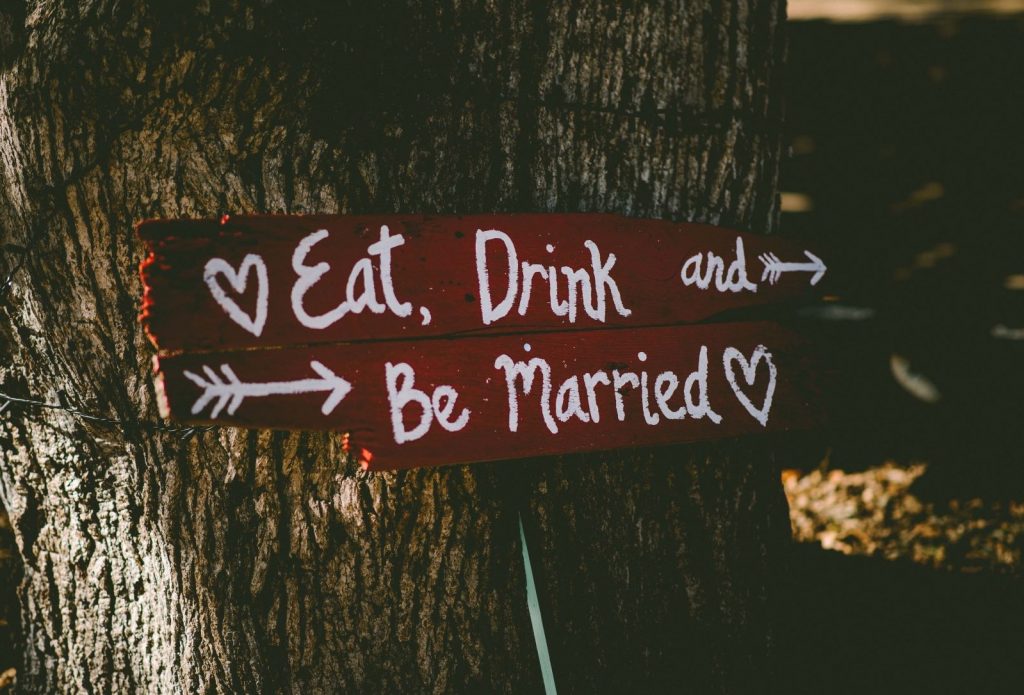 Make your wedding your own
All in all, every couple has different values and priorities for their wedding. You may want to prioritize the photographer and location for your wedding. Another couple might be happy having a quick ceremony in a public park, and would rather splurge on food and drink for their guests during the ceremony. Talk to your spouse-to-be. Figure out where you can save and where you'd like to splurge together when planning your wedding on a budget.
When you're ready to find the perfect suit or tux for your wedding on a budget, come to Jim's Formal Wear. We can help you look your absolute best with rentals from the finest designers. Start browsing our wedding styles now!