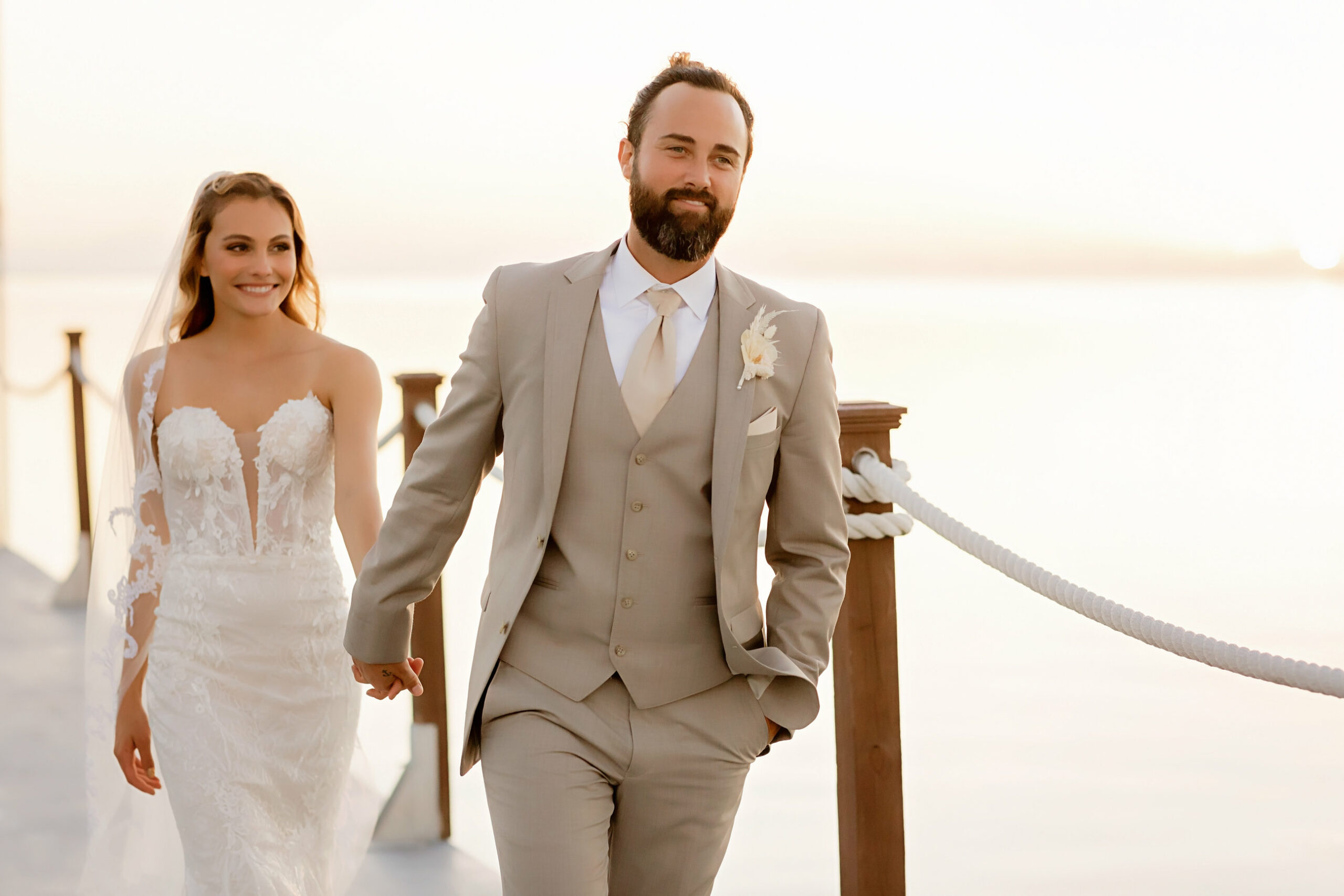 Planning a wedding can be an exciting and fun experience to tackle with your significant other. However, as exciting as the planning process can be, it can also be a huge relief when all your wedding vendors have been booked. Now you can focus on the small details and finishing touches as you look forward to your big day. But if 2020 has taught us anything, it's that you should always be prepared to pivot or adjust your plans.
There are many reasons why a business might cancel on your wedding at the last minute – fire, weather, double-bookings, going out of business abruptly, and even too much demand during peak seasons or months. We've put together some helpful tips on what to do when your wedding vendor cancels on you.

Contact your wedding planner
Consult with your wedding planner immediately. They are professionals, and they likely have dealt with similar situations in the past. It might surprise you how quickly they can find a solution.
Check your contract
If you've signed a contract with the wedding vendor, consult it for details on the cancellation policy. It likely contains a contingency plan should the vendor need to cancel due to unfortunate circumstances like a fire or a storm. However, it's important to understand your rights in regard to deposits made if the vendor has gone out of business. If necessary, contact your bank or credit card company to dispute the payment or charge. 
Research and consult with other wedding vendors
Ask for a referral from your previous wedding vendor if you still trust them. Chances are they will have a recommendation for a reliable, local company to hire. Check Google reviews and ask your friends and family for advice. It's important to gather information and research your wedding vendors before you decide to do business with them.
Purchase wedding insurance
If you're still in the planning process, consider purchasing wedding insurance to protect yourself. It's becoming increasingly popular, especially after 2020. Wedding insurance protects the bride and groom from circumstances beyond their control, whether that is a vendor falling through at the last minute or needing to cancel or postpone your event due to unforeseen circumstances.
Be willing to compromise
You and your spouse may need to determine what compromises you're willing to make. This largely depends on how far along you are in the planning process, when the cancellation occurred, and which vendor canceled.  For instance, if your venue isn't able to host your wedding, it may be necessary to change or postpone your event date. If you originally planned on renting your groom's and groomsmen's attire from a Men's Wearhouse location that's been closed or from another tuxedo shop with too much demand, you can simply look for an alternative location or business to service your formalwear needs. Updating smaller aspects or details of the day is certainly easier to navigate quickly.  
Communicate
Keep an open line of communication with your wedding vendors. As frustrating as it is, your vendor does not want to cancel on you and most likely feels terrible for doing so. Most will try to work with you to resolve the situation or find an alternative to whatever service they were offering you.

Your wedding is a day to be enjoyed without worry and stress. Let Jim's Formal Wear help your guys look their absolute best on the big day. Our 50+ years of experience is key when supplying the best tuxedos and suits for the most important events of people's lives. Shop our selection of wedding tuxedo and suit styles online. Or, contact one of our 5000 retailers nationwide to help you plan your upcoming wedding.