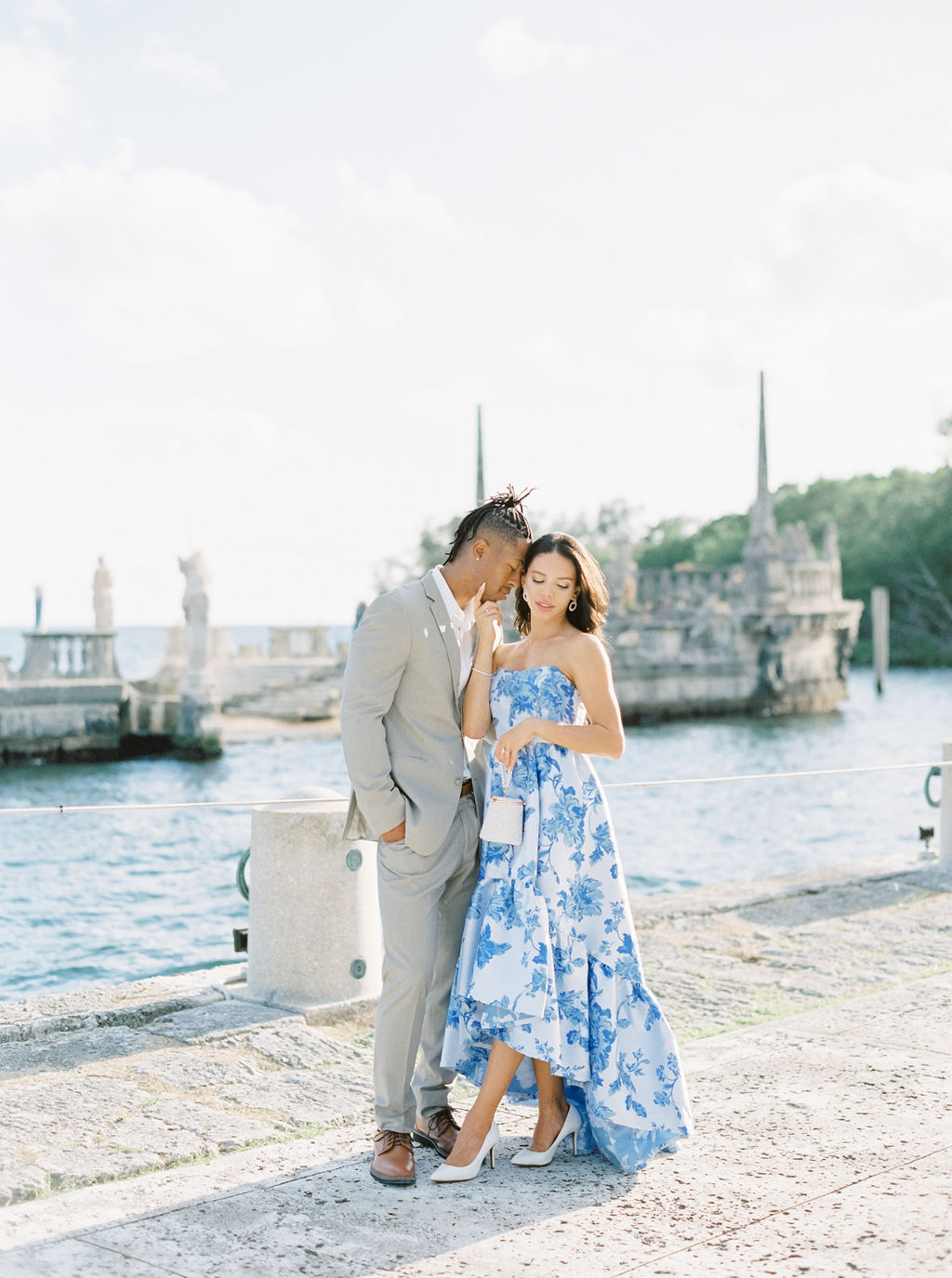 Winter is a magical time to go on a honeymoon, with snow-capped mountains, cozy fireplaces, and festive holiday decorations. If you're planning a winter honeymoon in the United States, you're in luck – there are plenty of breathtaking destinations to choose from. From chic mountain towns to tropical beach paradises, there's something for every couple to enjoy. In this blog post, we'll explore the top 5 winter honeymoon destinations in the United States, so you can start planning your dream trip. Whether you're a thrill-seeking couple looking for adventure on the slopes, or a romantic duo seeking a warm escape from the cold, there's a destination on this list for you. 
Aspen, Colorado
This chic mountain town is a winter wonderland, with its picturesque snowy streets and world-class ski resorts. Couples can hit the slopes during the day and cozy up in front of a fireplace at night. Aspen is home to four major ski areas – Aspen Mountain, Aspen Highlands, Buttermilk, and Snowmass – you're sure to find plenty of fresh powder to enjoy.
After a day on the slopes, chill out in one of Aspen's luxurious hotels or inns, or go visit one of the town's many fine dining restaurants for a night cap. With its stunning natural beauty and upscale atmosphere, Aspen is the perfect winter honeymoon destination for couples who love the outdoors and the mountains.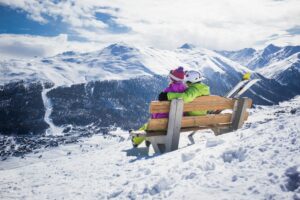 Lake Tahoe, California and Nevada
This stunning alpine lake straddles the border between California and Nevada, offering a variety of picturesque winter activities. Couples can go fishing on Lake Tahoe, hit the ski slopes at nearby resorts, or take a snowshoeing tour through the woods. Lake Tahoe is home to over a dozen ski resorts, including Squaw Valley and Heavenly.  Lake Tahoe has many cozy cabins and lodges for you and your new spouse to enjoy a romantic dinner by the fire. So if you're an adventurous couple, this is the place to be with its stunning natural beauty and endless outdoor activities.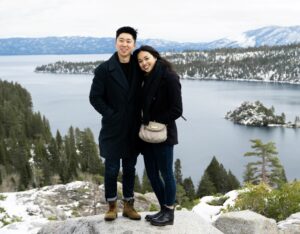 San Juan, Puerto Rico
For couples looking for a winter escape with a touch of tropical warmth, San Juan is the perfect destination. The city's historic Old San Juan neighborhood is filled with colorful buildings, cobblestone streets, and lively restaurants and bars. And with average temperatures in the low 80s, you can still enjoy the beach during the day.
San Juan is also home to a variety of cultural attractions, including the impressive Castillo San Felipe del Morro fortress, the historic San Juan Cathedral, and the vibrant Santurce neighborhood, known for its street art and nightlife. San Juan offers luxurious hotels or beach resorts and amazing seafood restaurants. With its rich history, vibrant culture, and warm climate, San Juan is the perfect winter honeymoon destination for couples who want a mix of city and beach.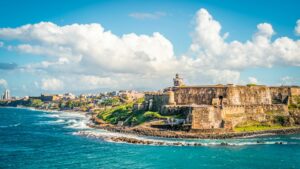 New York City, New York
The Big Apple is magical during the winter, with its sparkling Christmas decorations, outdoor ice skating rinks, and festive holiday markets. Couples can enjoy all the city has to offer, from Broadway shows and world-class museums to cozy pubs and Michelin-starred restaurants.
New York City is home to a variety of iconic landmarks and attractions, including the Statue of Liberty, Central Park, and Times Square. And during the winter, the city is filled with holiday cheer, with festive decorations and events like the Rockefeller Center Christmas tree lighting and the Radio City Music Hall Christmas Spectacular. Iconic landmarks and holiday spirit make New York City the perfect winter honeymoon destination for couples who love the city.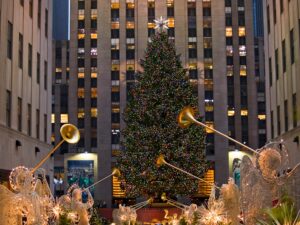 The Florida Keys
For couples who want to escape the cold altogether, the Florida Keys offer clear blue skies, warm temperatures, and beautiful beaches. And who doesn't want a little fun in the sun with their new spouse!  The Florida Keys are a string of tropical islands located off the southern coast of Florida, connected by the Overseas Highway. The islands are known for their crystal clear waters, vibrant coral reefs, and unique flora and fauna.
Spend your days snorkeling, scuba diving, kayaking, fishing, or lounging on the beach, and your nights enjoying the Keys' laid-back atmosphere and fresh seafood.  If you and your loved one want a honeymoon with stunning natural beauty and laid-back atmosphere, the Florida Keys are where you need to be.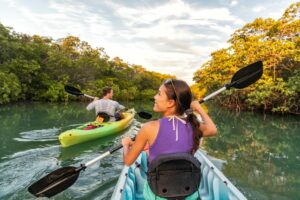 No matter which of these five winter honeymoon destinations in the United States you choose, you're sure to have an unforgettable trip. From the snowy slopes of Aspen, Colorado to the sunny beaches of the Florida Keys, each destination offers its own unique charm and beauty. Make sure to have the right attire by buying a suit for those romantic dinners!  Jim's Formal Wear has options for all destinations.  Shop online or visit your local retailer today!