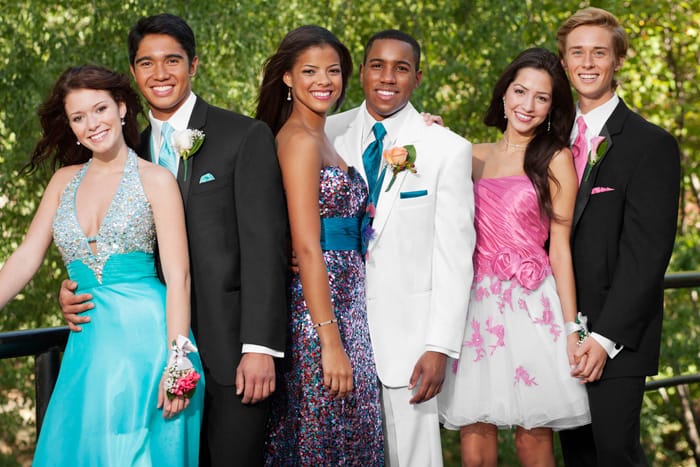 Prom night will likely be one of the highlights of your high school career. Make it a great night, and be prepared with our prom checklist.
Have a Plan
It's a big night, and you'll have more fun if everything goes smoothly. So first things first…ask a date as soon as you know the date of the event. Or, make plans to go with a group of friends to celebrate this memorable night.
Hire a limo, make dinner reservations, and decide where you and your friends should take pictures before the party starts. Let's face it, you don't always get dressed up, so you'll want pictures to prove how great you look in your tuxedo.
And don't forget to buy your tickets for the prom and after-prom party. Those are definitely a necessity!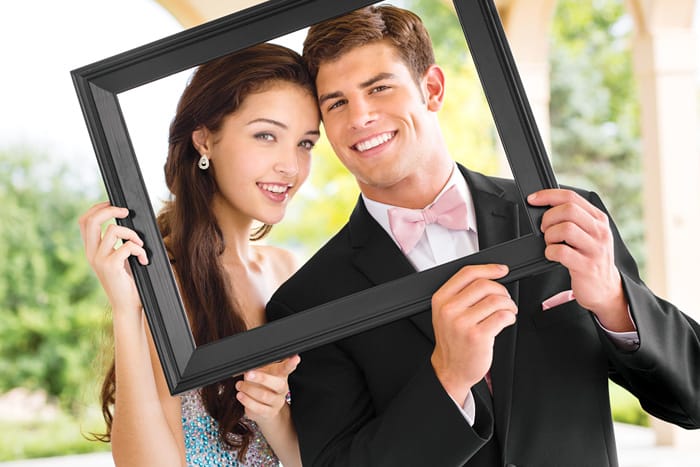 Rent Your Tux
Grab your group of guys and make a night of it! You'll want to visit your nearest Jim's Formal Wear location at least 6-8 weeks before your event to rent your ensemble.
Definitely come prepared with your date's dress color, so you can either match or coordinate your tuxedo's vest and tie with her ensemble. Whatever her dress color, we've got a match with thousands of accessory colors. Without a doubt, she'll give you an A+ for effort.
Most importantly, choose a tuxedo ensemble that expresses your personal style. Whether you feel more comfortable in slim fit styles or traditional fits, we have several options to choose from. You can even bring it up a notch and select a less traditional colored tuxedo or suit such as gray, navy, or tan. Check another important detail off of your prom checklist.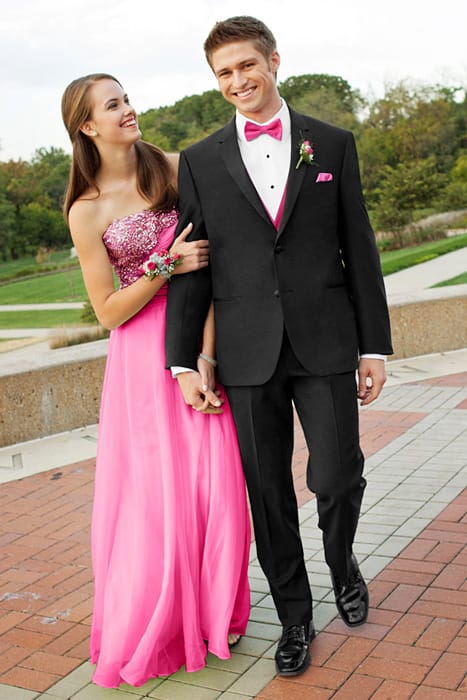 Lastly, you can upgrade your ensemble with a pair of colorful socks or suspenders to really stand out from the crowd.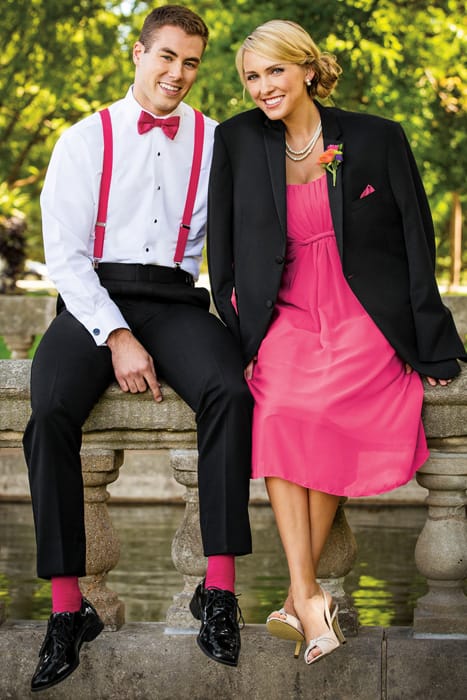 Bring Her Flowers
What girl doesn't like flowers? In this case, you'll want to visit your local florist several weeks in advance, so they have time to prepare your date's corsage. Be sure to let the florist know what color your date's dress is along with the styling, so they can determine if a standard corsage or wrist corsage will work best.
Check Your Hygiene
Need I say more? Your date will undoubtedly spend the day of prom pampering herself with makeup and hair appointments. Give her the same respect. Get a haircut, cut your fingernails, shave, shower, deodorize, brush your teeth. You know, all those things your mom nags you about.
Use Your Manners
Not saying manners shouldn't be a part of your daily routine, but kick it up a notch on this special occasion. Go to the door when you pick her up for the night. Open car doors, pull out her chair at the restaurant, and offer your arm when she walks down the stairs in her 3-inch heels. She'll appreciate the effort you give at being her Prince Charming for the evening.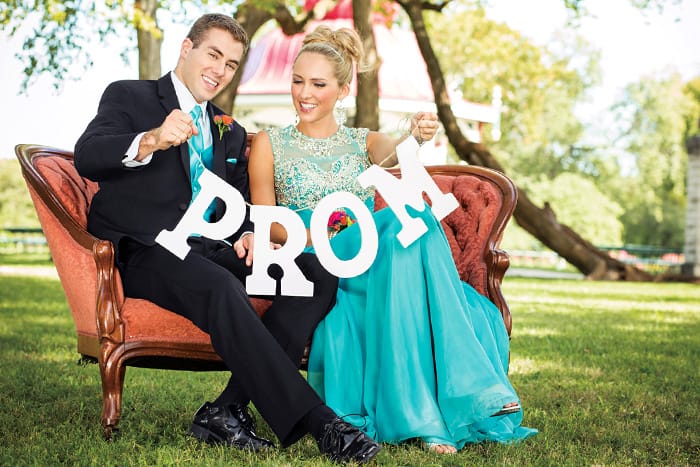 Have Fun
Definitely, the most important step of prom, relax, and have fun. You'll look great doing it, and you'll remember this night forever. Thanks for reading over the ultimate prom checklist and letting Jim's Formal Wear be a part of it!