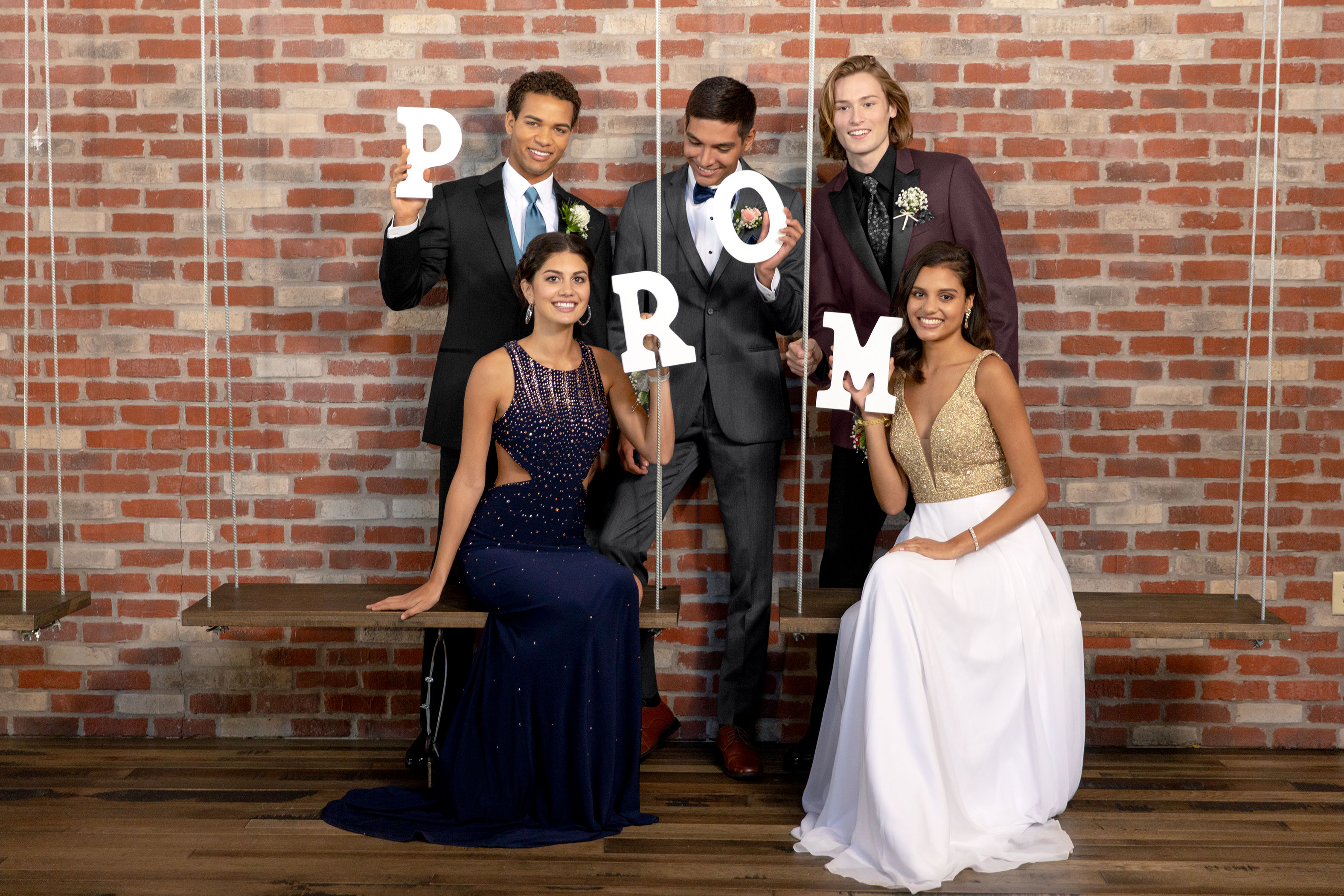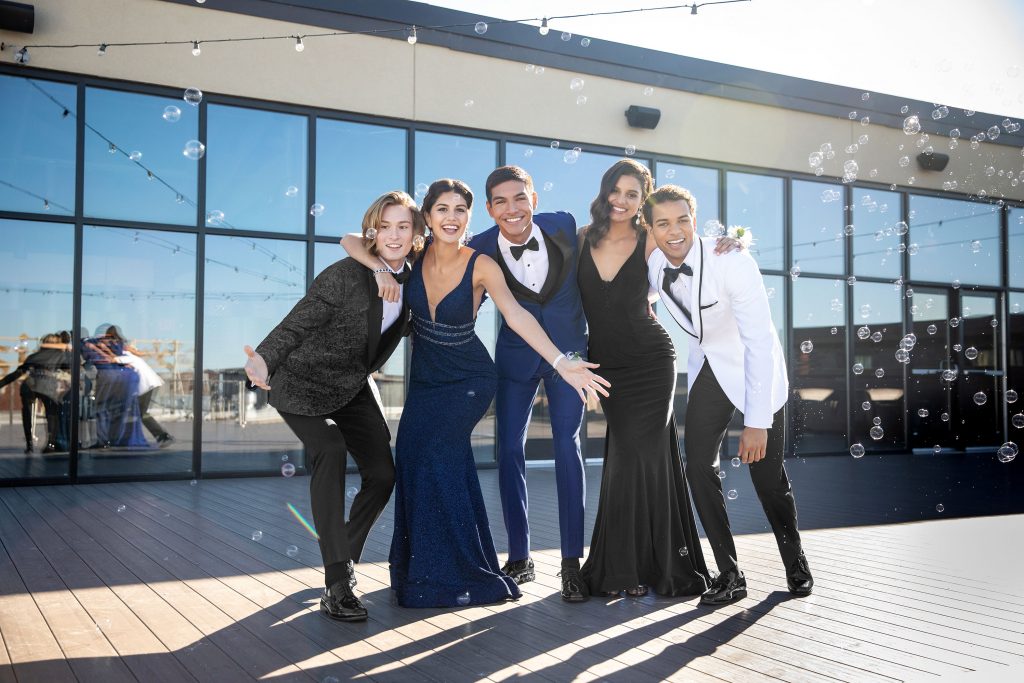 The most memorable dance of the year is just a few months away. If you want to show off your unique personality with formal wear, shop for a suit that matches your individual style. To help you on your search, we've compiled some awesome tuxedos and suits for prom this year.
Michael Kors Legacy Performance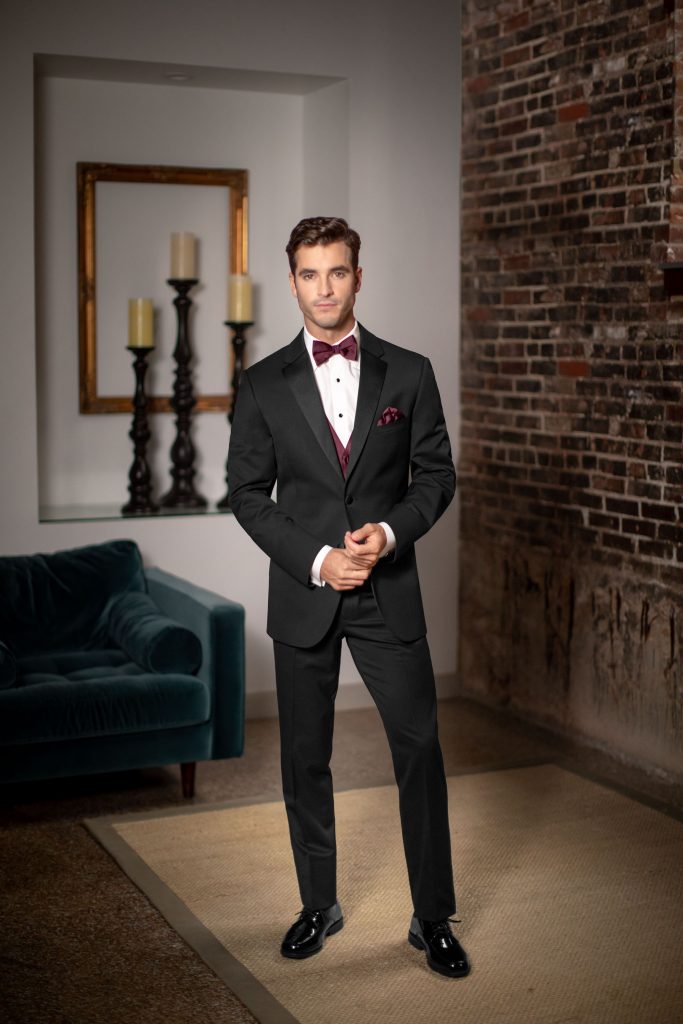 The Legacy Performance Tuxedo by Michael Kors will give you the freedom to move with your date on the dance floor.  Tailored with CoolMax fabric and Sorono fabric, the Legacy Performance Tuxedo will ensure you're comfortable and stylish for the big dance.
Indigo Blue Lane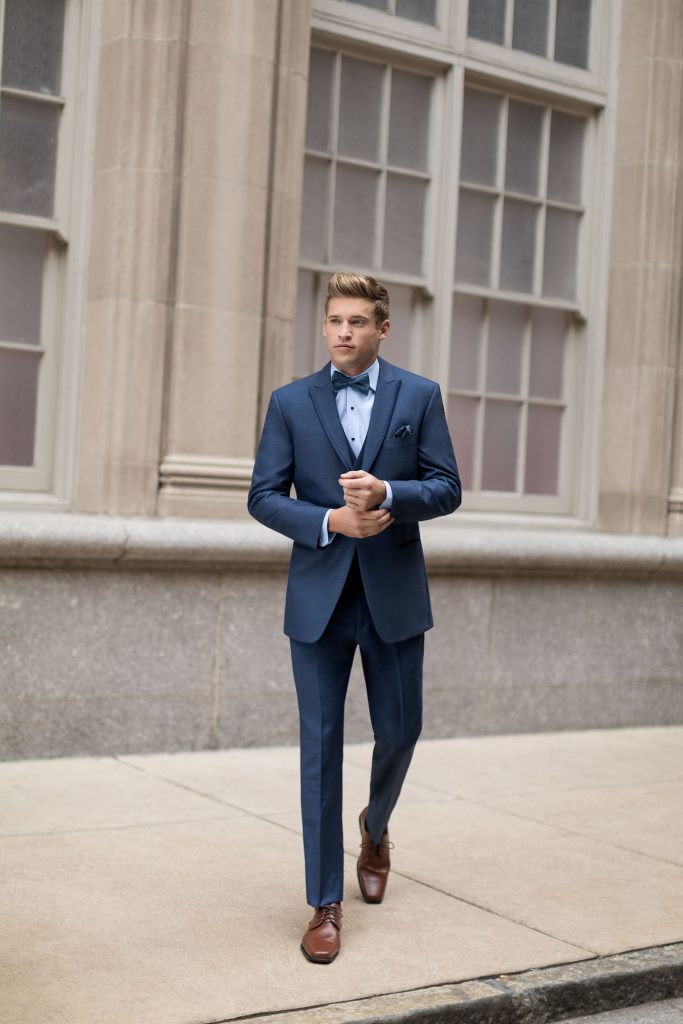 Is your date wearing a shade of blue? Now, you can too. The Indigo Blue Lane Tuxedo by Ike Behar is a medium hue that makes blue eyes sparkle. Layer a colorful Hawaiian shirt underneath for a whimsical look or go with a classic cream button-up for an upscale style. Chilly weather ahead? This outfit features a wool, peak lapel jacket to keep you cozy.
Steel Grey Sterling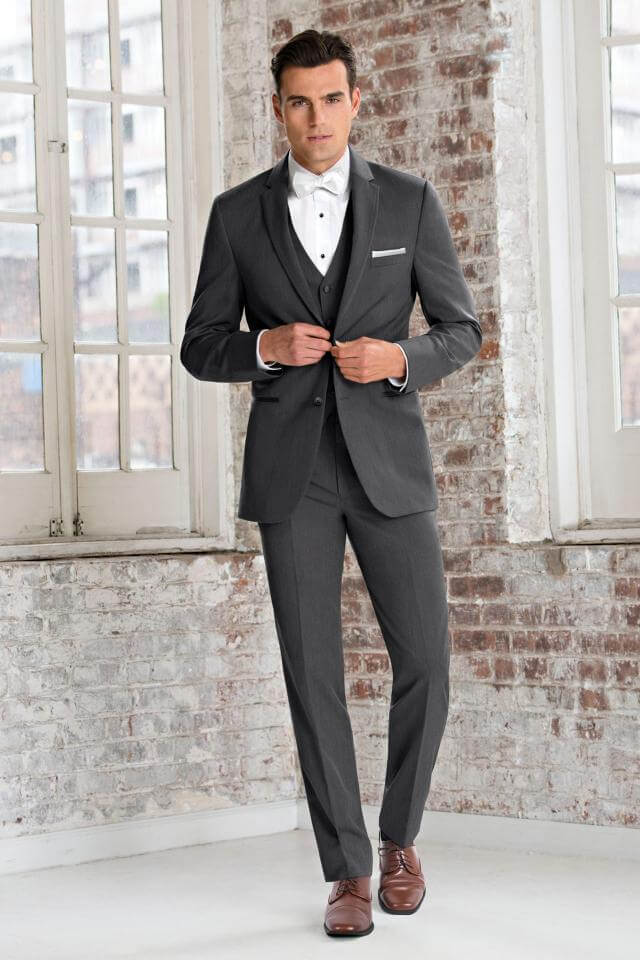 If you love black but want something just a little different, check out some steel grey tuxedos and suits. This hot gunmetal color is edgy and formal all rolled into one. Pair it with a bold colored dress shirt like eggplant or lemon to stand out. Or, fit it with a jet black button-up shirt for a sleek style.  
Burgundy Empire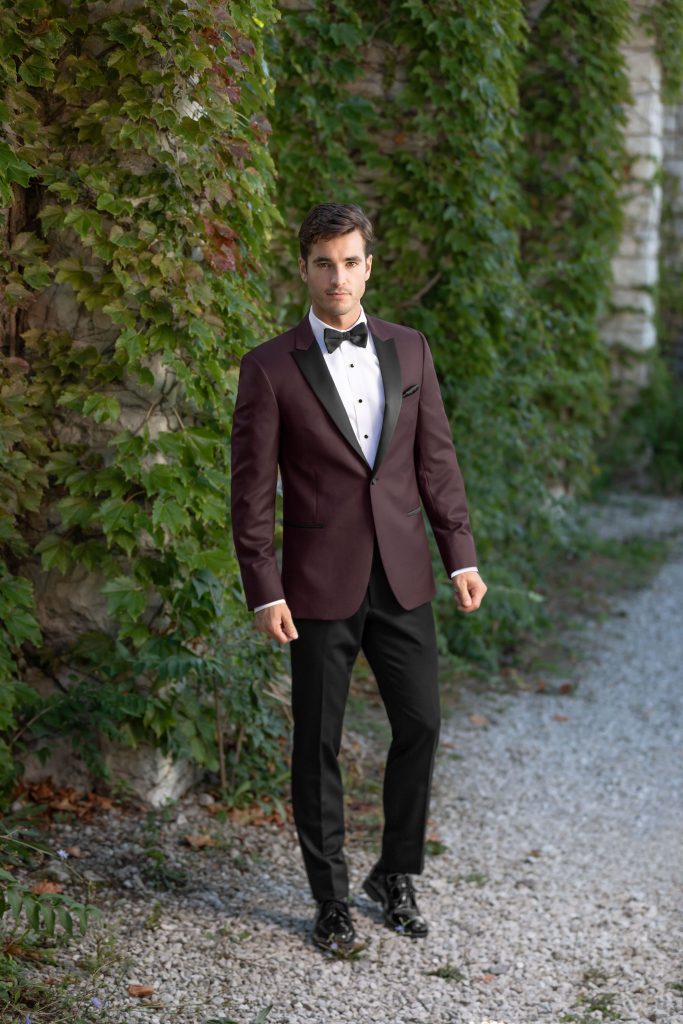 Step outside the box with the Burgundy Empire Tuxedo by Kenneth Cole.  The deep burgundy jacket features a contrasting black satin lapel which pairs perfectly with black ultra slim fit trousers.  Accessorize the ensemble with a sleek black microfiber shirt and black bow tie for an ultra modern look.  If your date is wearing gold, this tuxedo is a great choice.
Grey Plaid Hamilton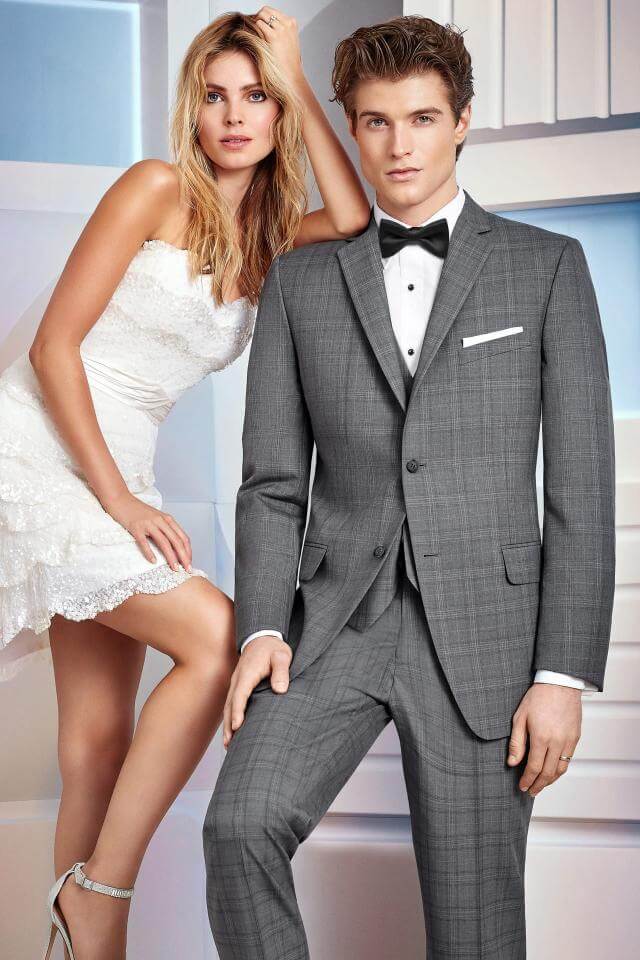 When you want modern and a bit quirky, grey plaid is a top choice. This style is perfect for those going for a hipster vibe at prom. The matching plaid vest looks fabulous in dance floor pictures after you've shed the jacket. Top this look off with a pocket square and a bow tie matching your date's dress!
Cobalt Blue Tribeca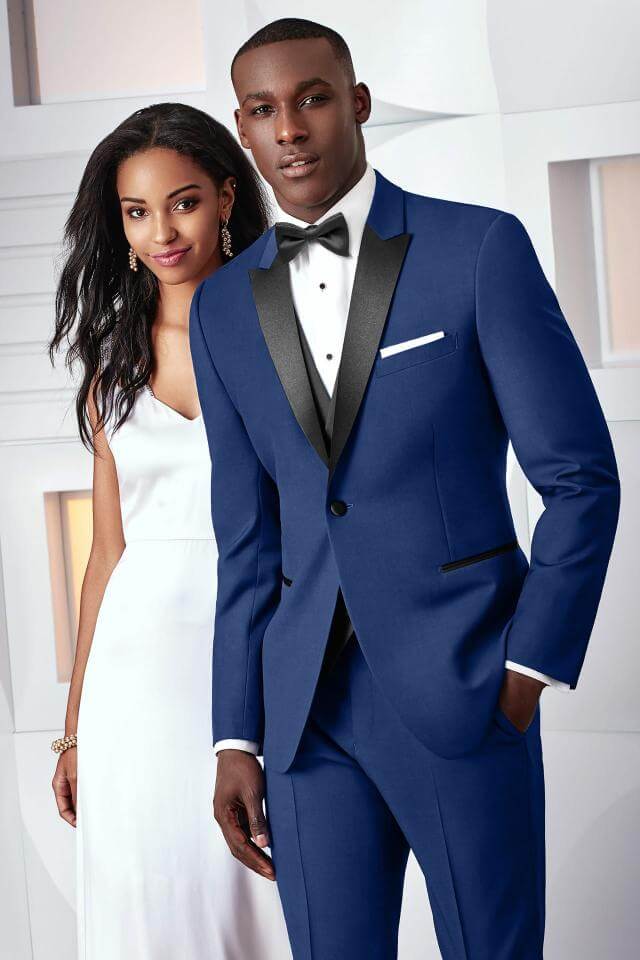 A two-tone suit is eye-catching! The black satin peak lapel stands out against a deep, rich blue jacket and matching dress pants from designer Ike Behar. For a snappy, polished look, wear a crisp white button-up dress shirt and a boutonniere flaunting white flowers. Ready to downplay the formal event? A colorful novelty T-shirt tucked under this jacket looks retro.
Ultra Slim Waverly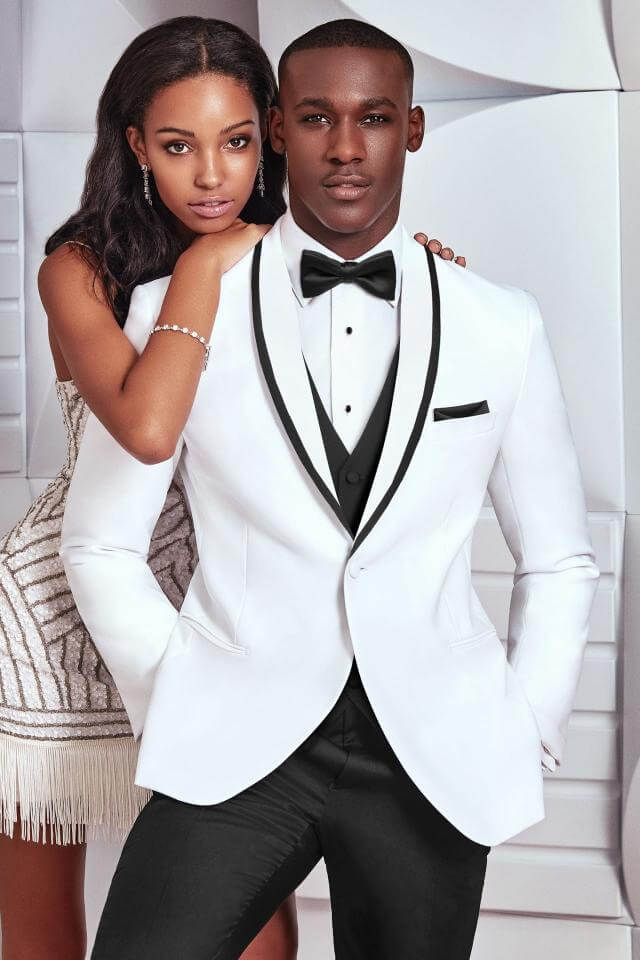 Is your prom featuring a black-and-white theme this year? The Waverly is your go-to. The white jacket features a white shawl lapel trimmed in black stain. The pants are solid black. Keep with the monotone theme by adding a black bow tie, vest, pocket square, and shoes. Craving a splash of color? Slip on some flashy cufflinks or statement socks.
Grey Portofino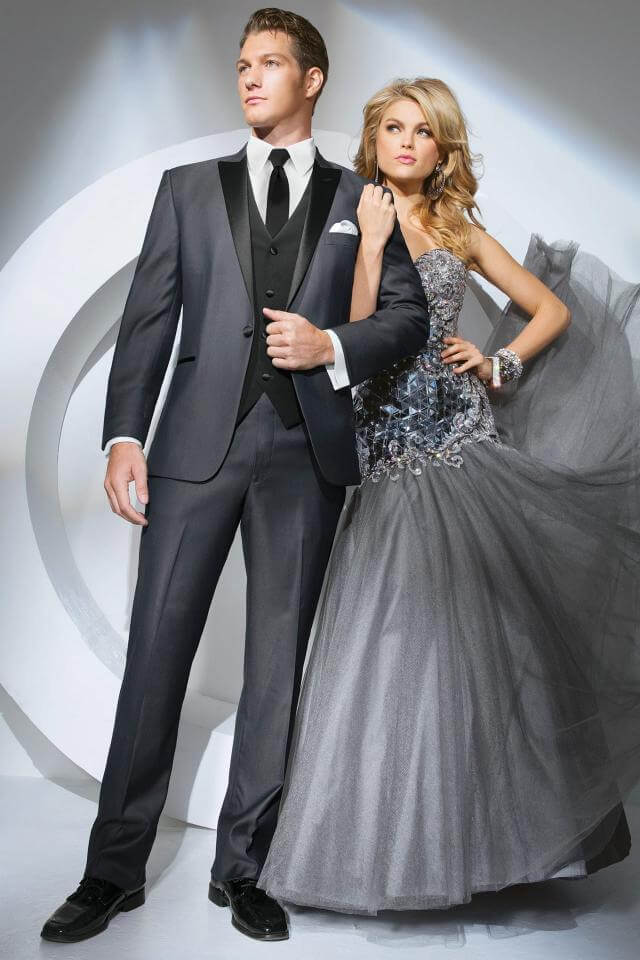 Two-tone tuxedos are hot this season, so here's another one to consider. This time we're pairing black satin lapels with a grey suit. This runway-ready look is sharp, with clean, crisp lines. If your date is wearing silver, this is a must-try suit. Pair it with polished patent leather dress shoes, a black walking cane, and a black vest.
Aries Paisley Tuxedos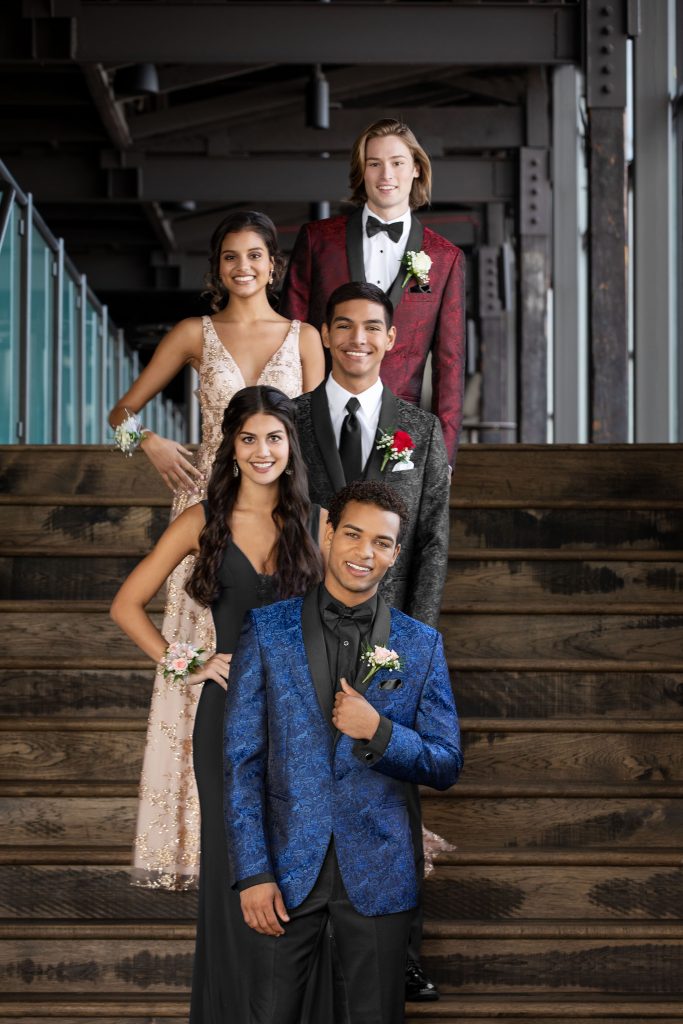 Show off your love of color with one of the Aries Paisley Tuxedos by a new designer, Mark of Distinction.  Available in Granite, Apple Red, and Cobalt Blue, you're sure to grab attention both on and off the dance floor with these styles.  Paired with black ultra slim fit pants, this slim fit style offers a flattering silhouette.  Finish off your look with black formal shoes.  
Are you ready to browse more awesome tuxedos for prom? We also have tan, white, and black options on the website. Visit the Jim's Formal Wear prom catalog online today!