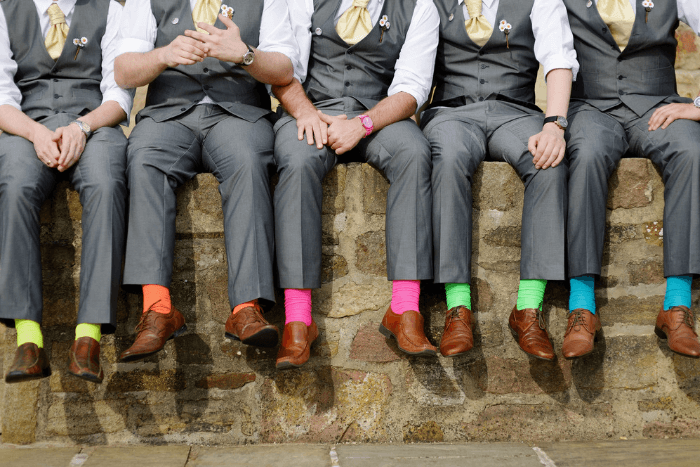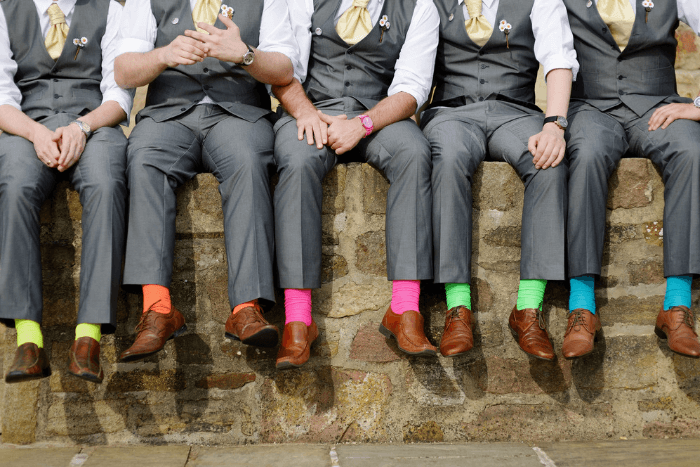 When friends and family ask about your wedding plans, you excitedly explain the uniqueness of it all. You can't wait to have everyone see the untraditional details and sparks of personality reflected on the big day. When it comes to making the groomsmen stand out, we're ready to be your best wedding-day helper. These unique groomsmen outfits and accessories are sure to turn heads!
The Tuxedos and Suits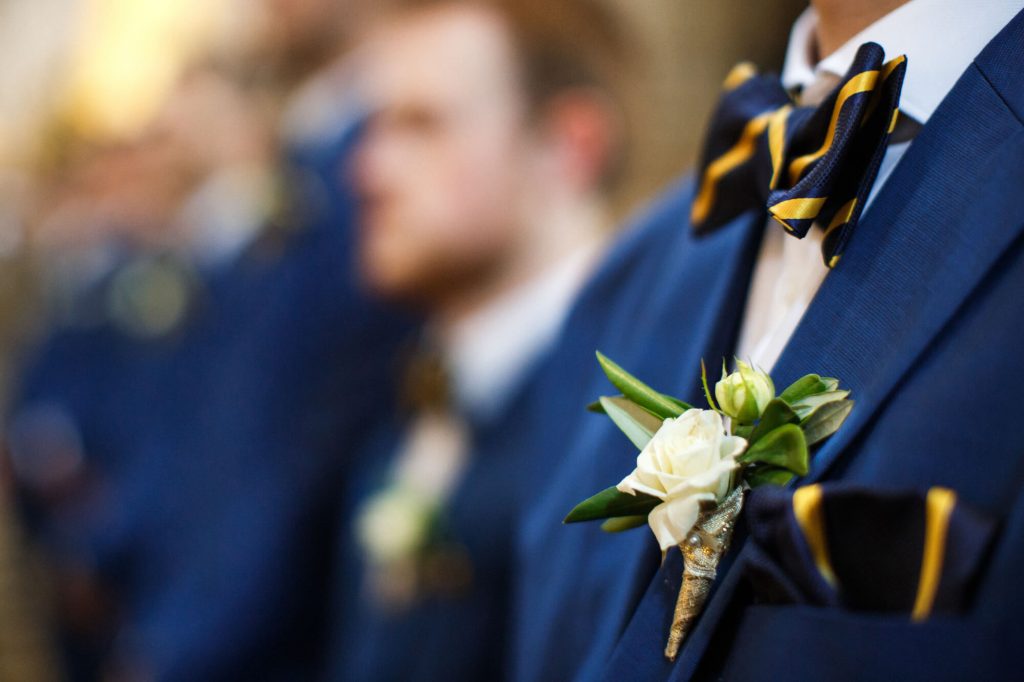 There are no rules when it comes to planning your event. If you dread the thought of classic black or gray ensembles on the men, skip it. Get colorful.
If you're looking for a mild change, blue suits are hot this season. From slate to indigo to navy, dark tones are elegant and pair well with most wedding color palettes.
Feeling sassy? Bold solid-colored suits look amazing in wedding photographs. Imagine your line up of men each representing a color of the rainbow or wearing a seasonal hue. We love the idea of men in pink tuxes and ladies in yellow dresses  – with lime green bouquets and boutonnières – for a casual spring celebration.
Let's Talk Shirts

If you're set on classic tuxedos or suits and want to spice up the outfits in a more subtle way, peek under those jackets. Men don't have to wear a classic button-up shirt.
Instead, experiment with different suit and shirt combinations like casual polos, novelty T-shirts, or sweaters. Pick a style that compliments your wedding theme and the weather, then run with it. We've seen wedding parties look amazing in a series of superhero T-shirts, silly holiday sweaters, or all lined up in matching sports team gear to show their unwavering support for an alma mater.
Add on the Accessories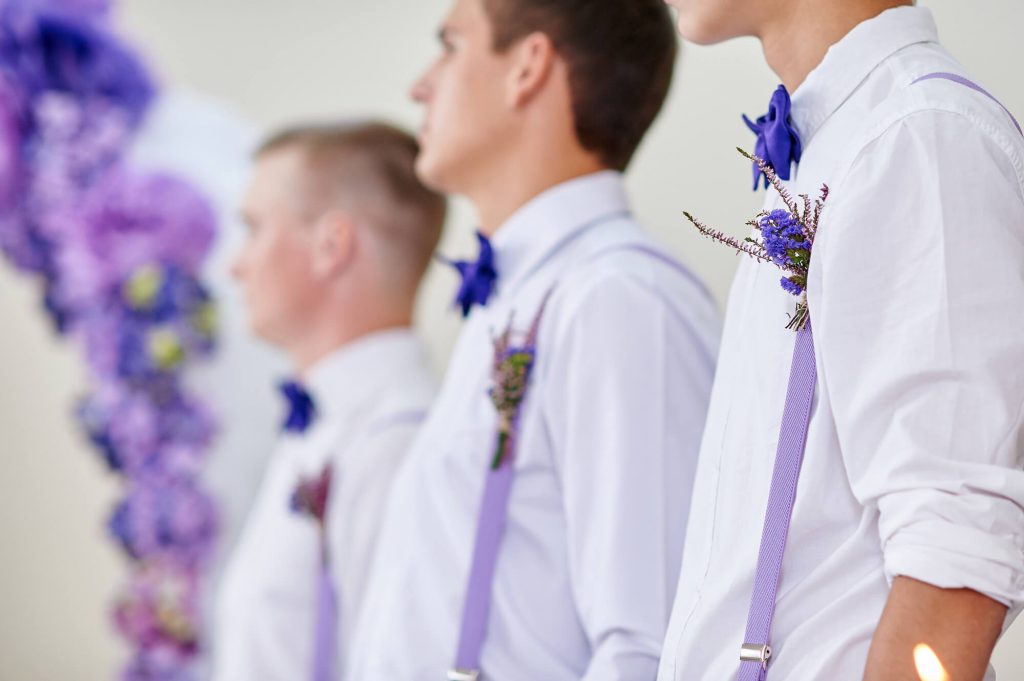 Whether you choose classic or bold outfits, accessories add the final touch of something special to your unique groomsmen outfits. These can be part of the clothing plans or given as gifts just prior to the big day.
Expressive socks: Sneak a little something fancy on those feet. From eye-catching patterns to cartoon icons, have fun picking out uncommon socks.
Cool kicks

: Again, you don't have to go with the status quo. If you want your groomsmen to step out in polished cowboy boots or comfy sandals, do it.

Throwback suspenders: If you're going for a retro vibe, have the men flaunt colorful suspenders that compliment the bridesmaids' dress color.
Do you need help creating unique groomsmen outfits? We'd love to help! Start by browsing the accessories at Jim's Formal Wear online.