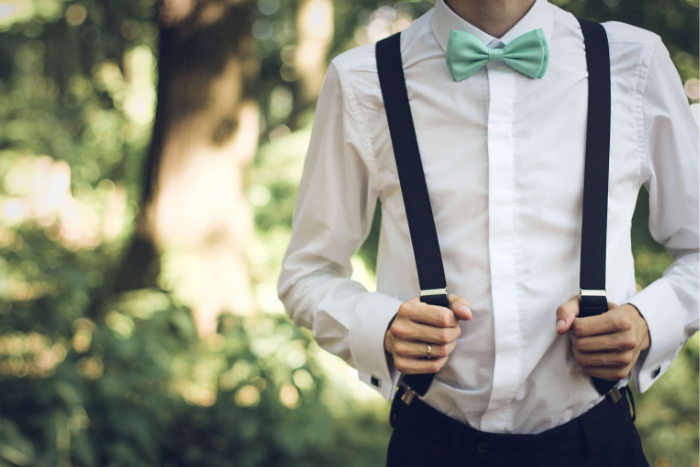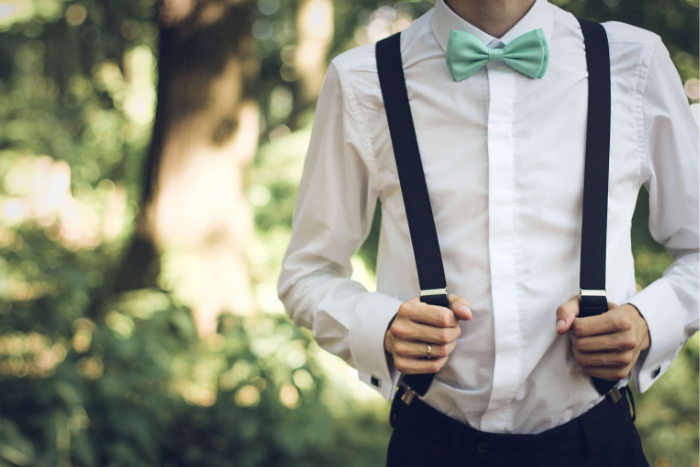 Urkel may be funny, but the comedic television character who pairs high-waisted pants with short suspenders sure isn't fashionable. To avoid a similar wardrobe malfunction, let's dig into the hows and whys on wearing suspenders. This formal wear accessory is having a major comeback, and with good reason. They're functional and add a unique vibe to everyday dress pants and button-up shirts.
Styling an Outfit with Suspenders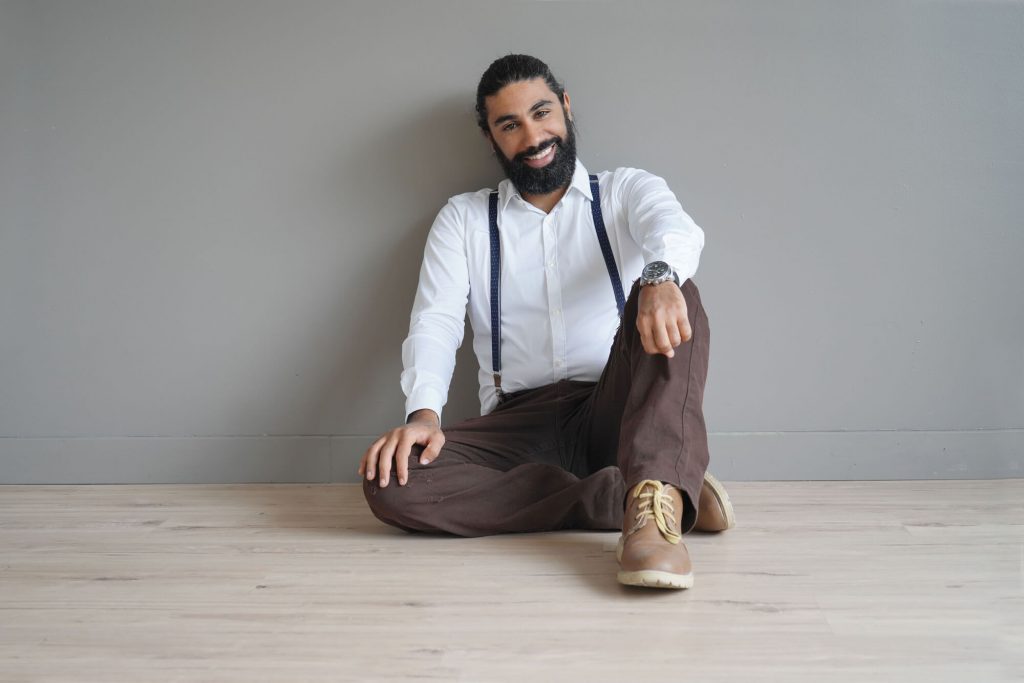 If you're not into belts, or your suit pants don't have loops, suspenders are the ideal choice to keep your pants securely in place. Some view suspenders as a bit dressier than a belt, making them a perfect option for special events including weddings, proms, or black-tie dinners.
Trendy men and women are now wearing suspenders as part of an everyday work suit combo to add an eclectic, throwback feel to their looks. Suspenders also elongate the torso, adding visual height.
Like other accessories, suspenders come in a variety of colors and styles, so you can mix and match them with your outfits.
Coordinating Suspenders with a Suit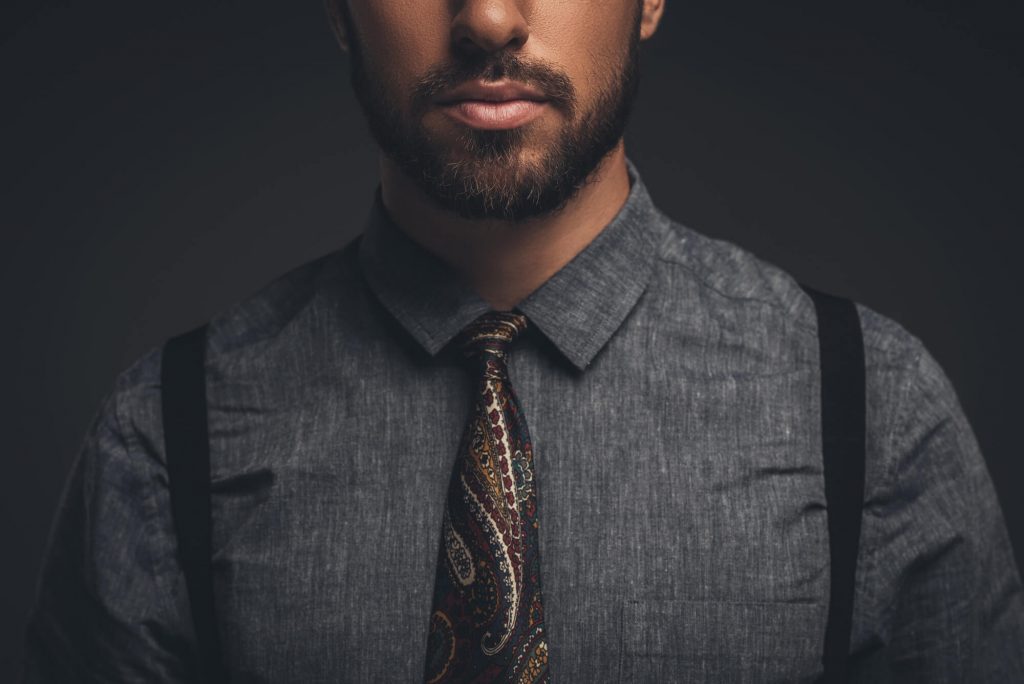 Before choosing a pair of suspenders, ask yourself if you want them to blend with your suit, or stand out. Some prom-goers prefer to use suspenders as a flashy, colorful statement piece. Business professionals usually adopt a more subdued approach.
Suspenders come in every color and pattern imaginable, including neutrals. Think of matching your suspenders much like you would a necktie. You want it to contrast your shirt but mesh well with your pant and jacket color. For example, a gray suit with a light blue shirt would look great with navy suspenders and a tie featuring gray and navy.
When in doubt, suspenders in the same hue as your pants and jacket always work. Some styles are two-tone, with an elegant leather accent near the waistline, which easily coordinate with your shoes.
And yes, you can be wearing suspenders with or without a jacket, depending on your personal preference and the occasion. It's up to you!
Choosing the Right Suspender Size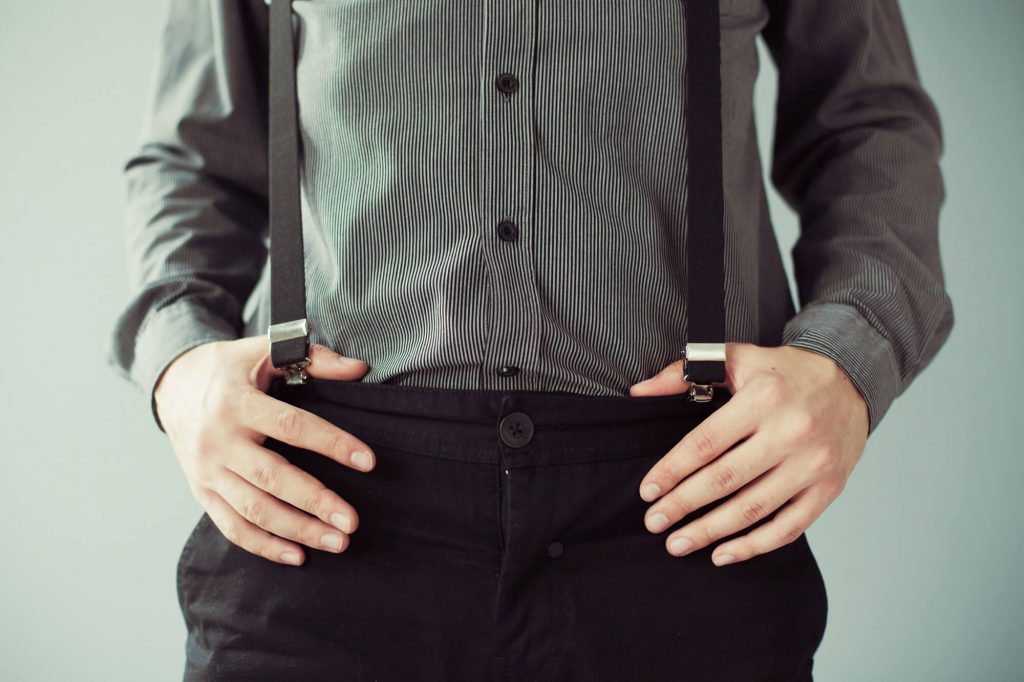 This accessory is not one-size-fits-all. Pay attention to the length, especially if you're tall or have a round belly. You want the longest option available for a comfortable fit over the shoulders and torso. Of course, suspenders are adjustable making them easy to get just right.  
The most common size is 46″ long and 1 3/8″ wide, according to The Modest Man. Longer lengths and wider widths are available to keep big and tall wearers more comfortable while looking proportionate to their bodies. Likewise, slender widths, down to 1″, are available for petite frames.
Attaching Suspenders to Dress Pants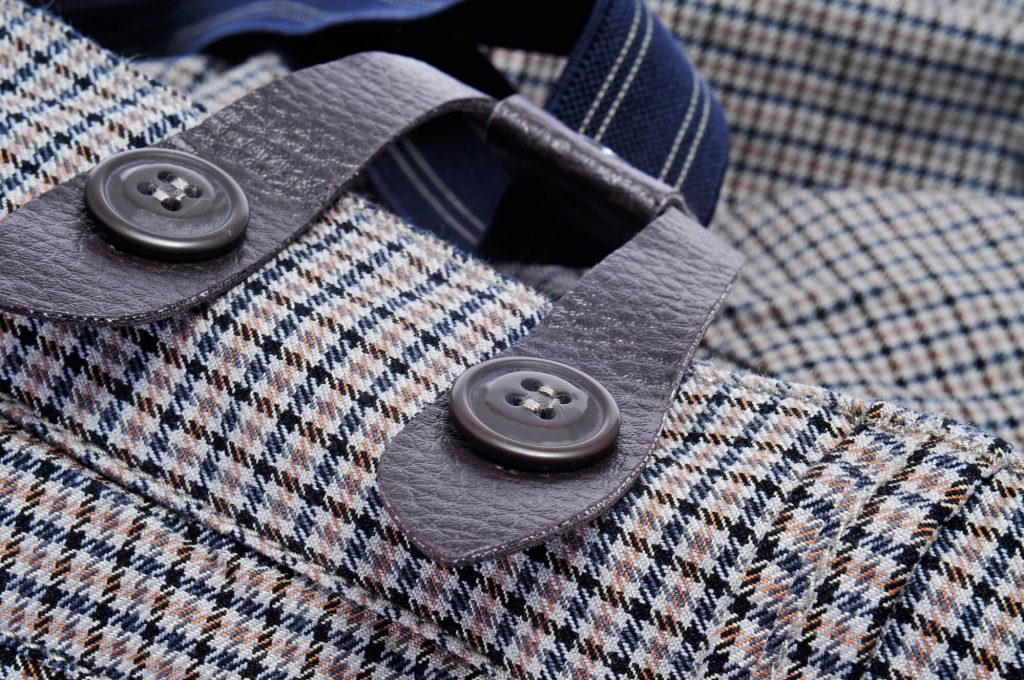 Suspenders come in two styles: button-on and clip-on. Peek at the inner lining of your waistband. Do you see buttons sewn to the inside front panel, a few inches in from each hip bone? Those are for securing button-style suspenders. If no buttons are there, choose a clip-on style.
Once attached to the front and back of your waistline, suspenders are stretched over each shoulder, so they run down the back and front of the torso. Adjust the straps to your comfort level, keeping them even for a polished look. Practice sitting, bending over, and walking to be sure your pants aren't coming up too high and revealing your ankles or creating an Urkel moment.
Are you ready to add a new element to your favorite suit? Browse Jim's Formal Wear colored and traditional suspenders offerings online.