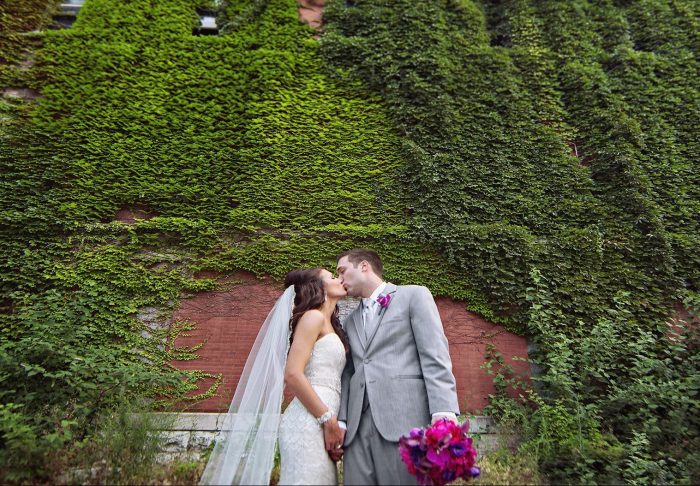 Tuxedo shopping for a wedding might not get as much attention as shopping for a bride's dress, but it's still a very important part of wedding planning. Check out our guide to avoiding common mistakes that grooms make when picking a tux for their big day.
Go tux shopping with your fiance
It can be fun going tux shopping with your groomsmen, but it can also be a headache, picking a tux, if too many people are involved and giving their opinions. For the best experience, go with your fiance for their opinion, which is the most important. Or, if you're leaving your tuxedo and groomsmen styles a surprise, pick your most stylish friend to come with you to offer their advice.
Pick a tux that makes you feel like you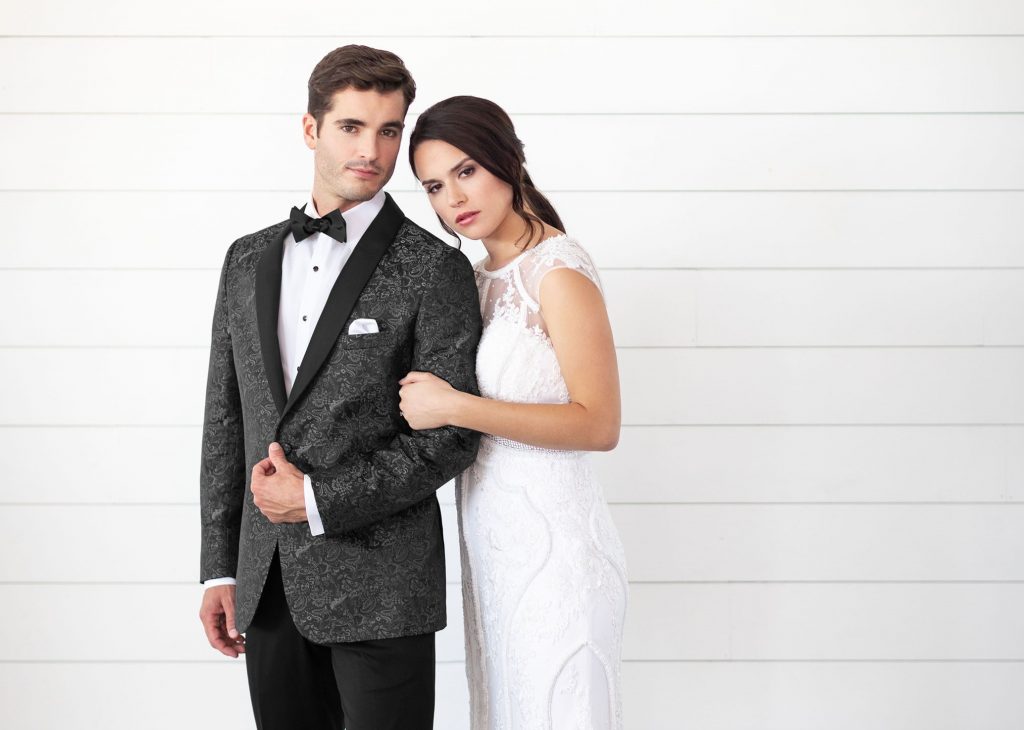 There's nothing wrong with wanting to channel James Bond on your wedding day! Ask yourself whose style you admire, whether it's a film character, celebrity, or a friend. Then, find a tux that you think you look good in. You may have to try a lot of tuxes or just a few before you find that perfect one. When you do, it should reflect you as a person and make you feel confident. Your wedding is about you and your soon-to-be spouse, so everything, including what you're both wearing, should reflect both of you.
Don't forget about the weather and dress code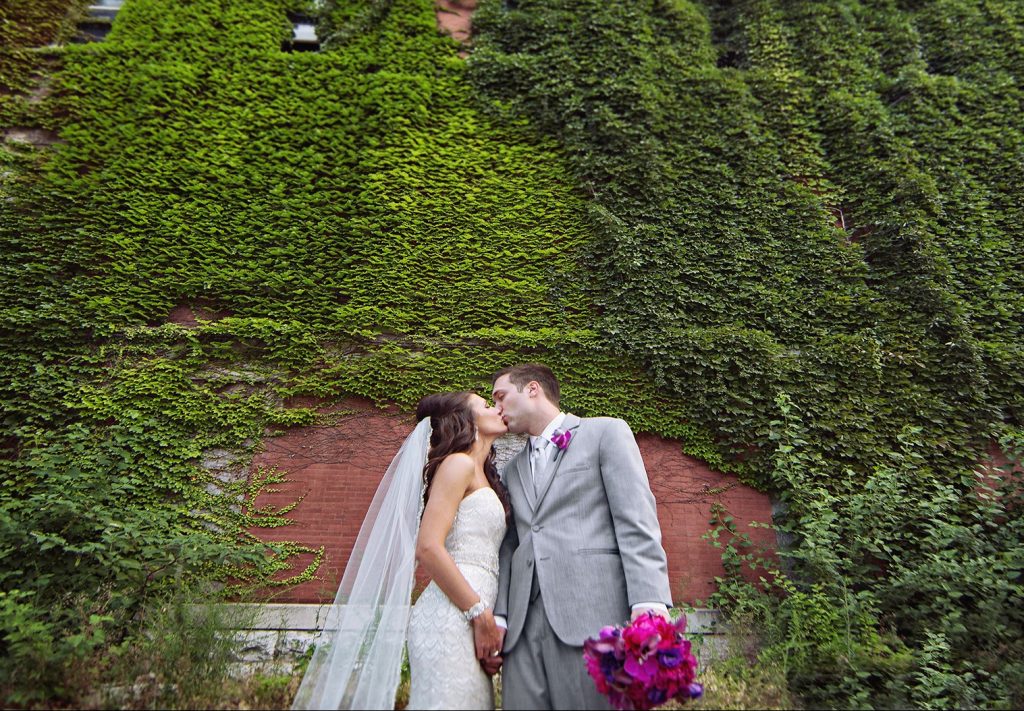 How you feel in your tux is important, but you should also strive to complement your fiance, as well as the wedding colors or theme you've chosen. If you're having an elegant formal wedding, a classic black tux will be more appropriate. If your wedding style is country rustic or beach-themed, try picking a tux or suit that will fit that theme. And of course, take the weather into account. Find lightweight fabrics that won't make you sweat during your outdoor summer wedding. For a winter wedding, keep cool in a three-piece wool tuxedo.
Rent your tux around four to six months before the wedding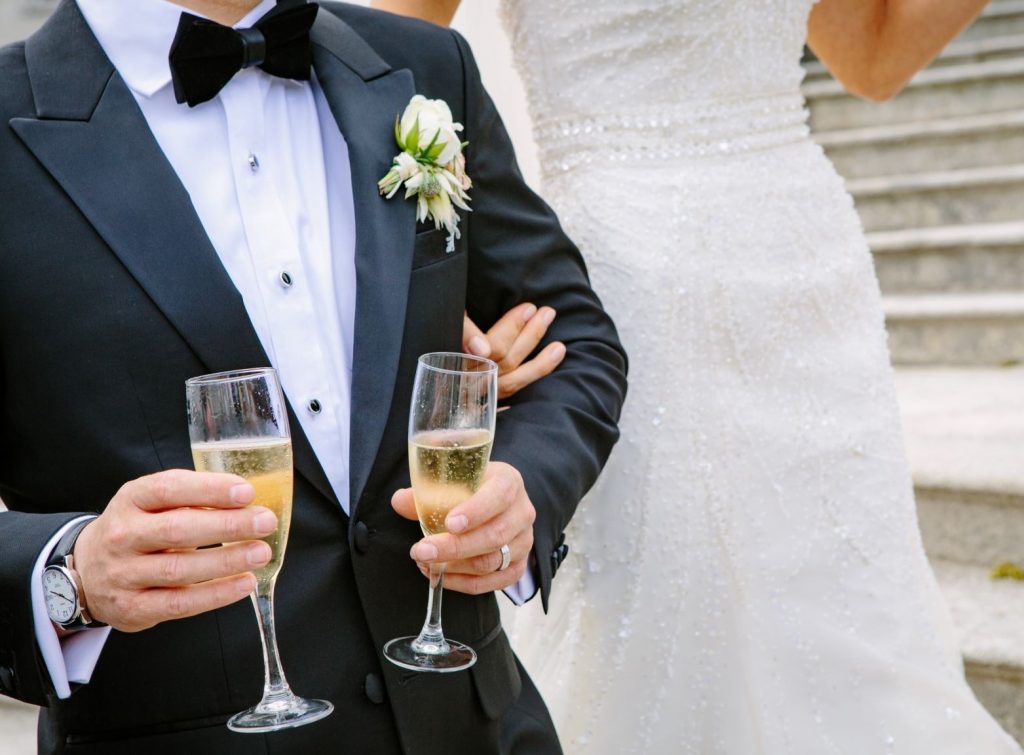 Typically, the bride's and bridesmaids' dresses will have been chosen about eight months out from the wedding, leaving plenty of room for fittings and alterations. The same process goes for your tux, but you don't need to leave as much wiggle room.
Here's a quick timeline for when you should have your tux and groomsmen tuxes ready:
Start looking for your tux four to six months out. Leave plenty of time in your day to try on different tuxes and get fitted.  

Let your groomsmen know they need to get fitted by a certain date, around two to three months before the wedding. Make the date a few weeks before the tux shop's actual deadline, just in case.

A few days before the tux shop's deadline, call them to check that they have everyone's measurements.

A month before the wedding, verify your pickup date, time, and payments with your tux shop.

A week to a few days before the wedding, pick up your groom rental in-store and try it on to make sure you love the fit. Make sure your groomsmen do the same.

On the day of, rock that tux and enjoy your wedding!
After the wedding, you'll return your tuxedo to the shop, and make sure to remind your groomsmen to do the same. Now, go and enjoy your honeymoon!
Pick a tuxedo that speaks to you with Jim's Formal Wear. We have a collection of tuxedos for every type of wedding, from classic to glam to romantic, and everything in between.