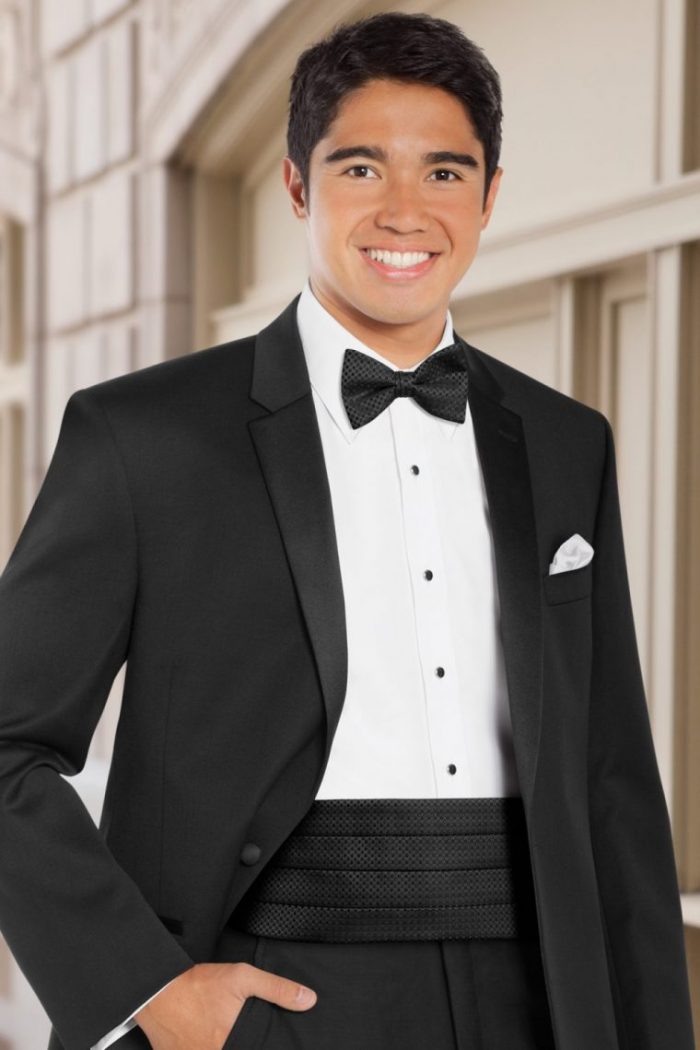 Do you always need a cummerbund when you wear a tux? Can you replace it with a vest? And is there a certain way to wear one? Wearing a cummerbund can be confusing sometimes. Don't worry! We're here to give you the important details on when to wear a cummerbund and how, so you can look appropriately stylish for your formal event.
What's a cummerbund for?
The main purpose of wearing a cummerbund is to cover your waist. Your shirt can bunch unattractively at your waist where it meets your pants, and a cummerbund covers that up. Your waist looks smooth and narrow with a cummerbund, making your upper body look proportionately broader. In short, wearing a cummerbund makes you and that tuxedo you're rocking look sleek and stylish.
When to wear a cummerbund?
Generally, you wear a cummerbund along with a tuxedo to black tie events. If you choose not to wear a cummerbund, you can wear a formal waistcoat (aka a vest) instead. A waistcoat can provide a little more warmth in cooler temperatures, and sometimes it coordinates better if your jacket has peaked lapels. A cummerbund can keep you cooler when it's warm, and it matches well with shawl-collared jackets.
You should wear either a cummerbund or a waistcoat to a black tie event. Black tie events are quite formal: awards ceremonies, grand weddings, charity balls, and so on. It's important to match the dress code and formality of the event with your outfit. If you're attending an event where you don't have much room for personal expression (like wearing bright patterns or colors) it's best to stick to a dark cummerbund. Black is the most versatile color and will look appropriately formal if your bow tie is black as well. When in doubt, go with black.
Attending a slightly less formal black-tie event where it's okay to experiment with your look? Feel free to choose a patterned cummerbund or one in fun colors. There is some disagreement on the subject of matching your cummerbund with your bow tie. Some say that it should always match, while others say that matching looks too prepackaged and that a contrasting cummerbund makes a nice statement. Our advice is to go with one that suits your style as long as it fits the event's dress code. If you're a classic guy, choose a black cummerbund. If you like to experiment and break style rules, choose one in a more adventurous color to contrast your black bow tie.
How do you wear a cummerbund?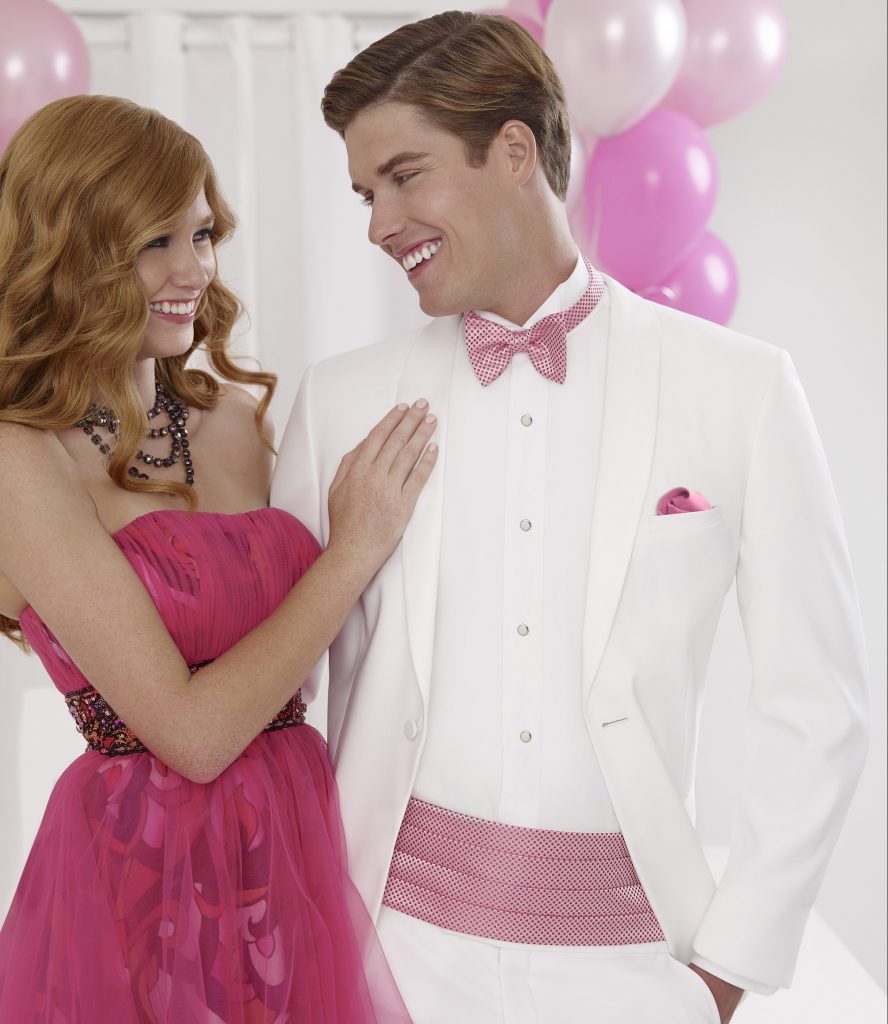 Whichever color you choose, be sure to look at the following details:
The pleats.

If it has pleats, wear it so they're facing upwards.
The positioning.

They're meant to cover your waist. Half the cummerbund should cover your shirt, and the other half your pants.
The fabric.

Whether it matches your bow tie or not, it should be cut from the same material. You'll look more elegant when the material is the same.
Now that you know when to wear a cummerbund and how; get started on shopping for your own! With our Build a Tux feature, you can check out the many different styles of cummerbunds we offer. Jim's Formal Wear also has a variety of classic and fun tuxedo looks available online if you need to shop for a complete black tie outfit.