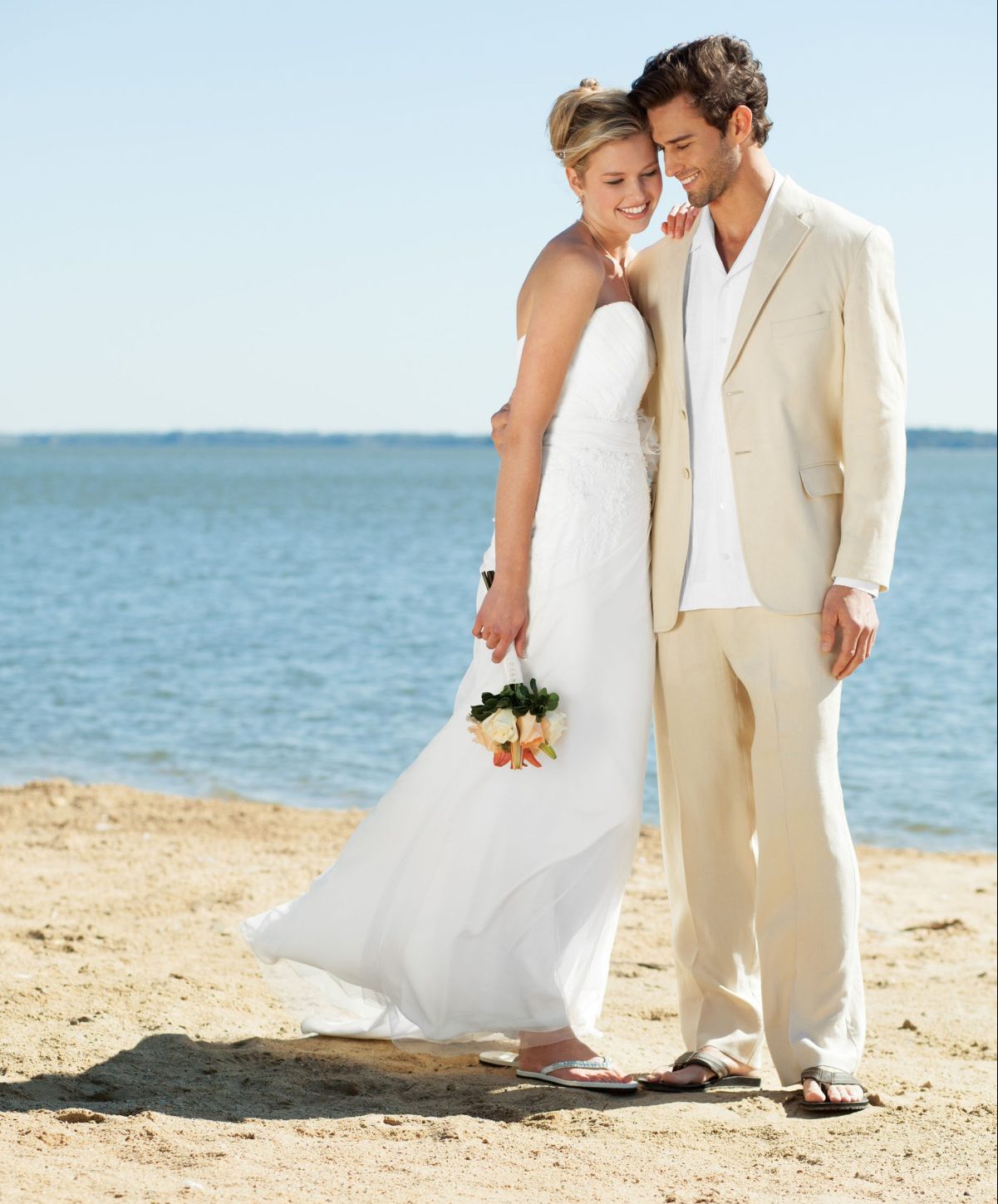 A good suit never goes out of style, even when the hottest season of the year hits. If you wear suits to work, or you're looking forward to plenty of formal events like weddings during the summer, you're probably wondering how you can stay cool in a suit while still looking good. Here are our best tips on beating the summer heat and how to stay cool in a suit.
Pick an unlined suit in a breathable material
One of the easiest ways you can stay cool in a suit is to pick one in an open, breathable fabric. Linen, cotton, seersucker, madras, blended wool: these are all great choices for a summer suit. You can also look for suits with innovative synthetics that are made to keep you cool, which is especially helpful when the weather is in triple digits, or if you live in a hot and humid climate. Since dark colors absorb more light and retain heat, wear lighter colors that will reflect light. Light blue, gray, white, and tan are great summer suit colors.
Once you've picked a suit fabric that will work for you, find a jacket that's unlined or has minimal lining. Half lined means the sleeves, sides, and upper half of the back are lined, leaving the lower back unlined. Quarter lined means just the sleeves and upper back are lined. This will let more air penetrate your jacket and cool you down. Bonus tip: leave your jacket unbuttoned, which is an appropriate look for summer anyway.
Choose dress shirts in natural, light fabric
Now that your jacket is sorted out, you can stay even cooler by choosing dress shirts in the best fabrics for warm weather. Lightweight, natural materials like linen and cotton will dry faster than heavier fabrics that might trap sweat against your skin.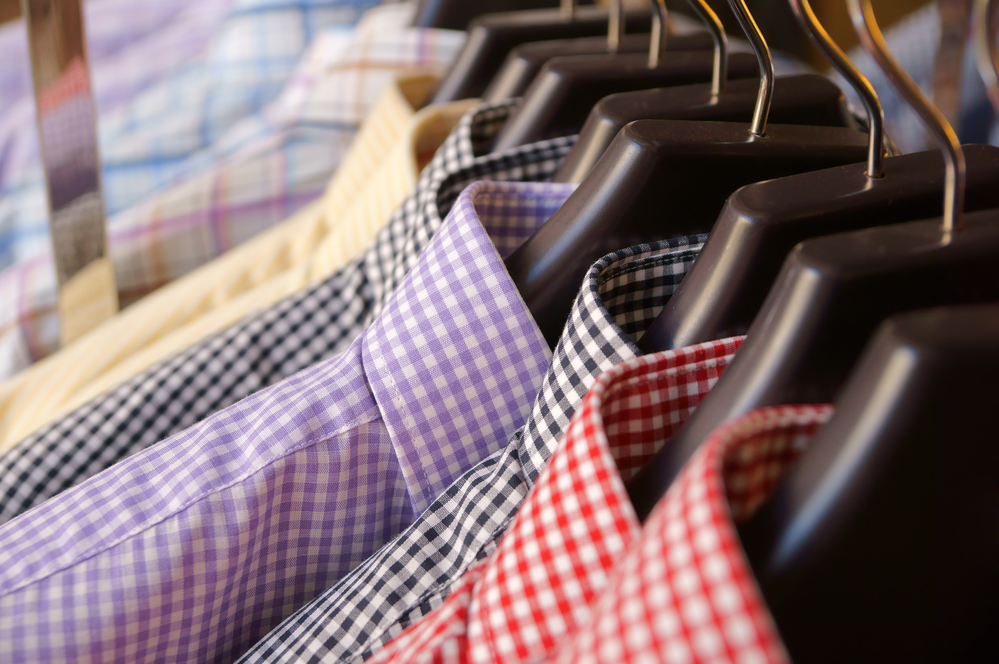 Undershirt or no undershirt? You can go either way, since wearing an undershirt is a matter of preference. If you nix the undershirt, you're getting rid of another layer that would trap heat, but you risk sweat marks and stains on your other pieces. If you choose to wear one, wear an undershirt that's moisture-wicking.
Rock a pair of loafers with a shorter hem
If you've never worn dress pants with a shorter hem with a pair of loafers, you'll be surprised at how much this trick can help you cool off. Adding a "turn-up" to your dress pants will expose about an inch of your ankles, less than a full cropped trouser. Just be sure your pants are tapered; baggy trousers will make you look short and your pants ill-fitting.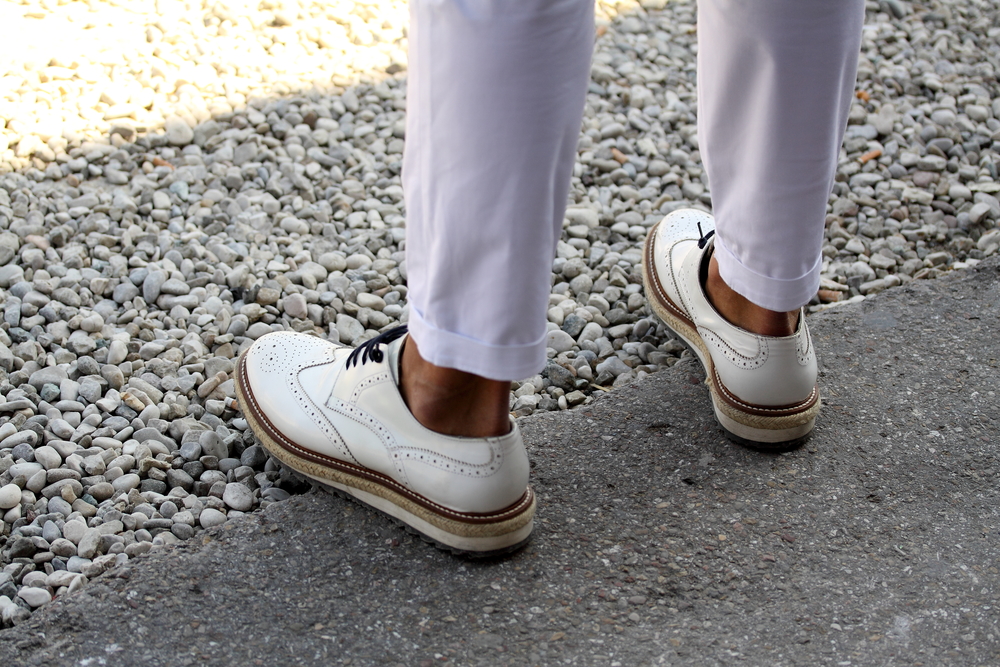 Loafers evoke a relaxed style that's perfect for summer. You can go without socks if you like, or wear no-show socks that will protect your leather loafers from sweat.
Bonus tips for hot weather suit-wearing
Need more advice about staying cool in your suit? Consider these extra tips.
Take off your jacket when you can. Or, skip the jacket and wear a waistcoat instead.

Unbutton your jacket's sleeve cuffs for extra style points.

Forget the tie and leave your dress shirt slightly unbuttoned instead.

As many

stylish guys in New York

suggest, take your time walking or commuting to work. You can't control the heat, but you can control how you react to it and carry yourself.

Choose a suit in a slightly looser fit to increase the airflow around your body.

Shield yourself from the sun with a hat, and keep a handkerchief handy to wipe sweat from your brow.

And of course, stay hydrated.
Staying cool in the summer heat doesn't mean you have to sacrifice your style. Need help finding your outfit for your next formal summer event? Check out the online collection at Jim's Formal Wear!