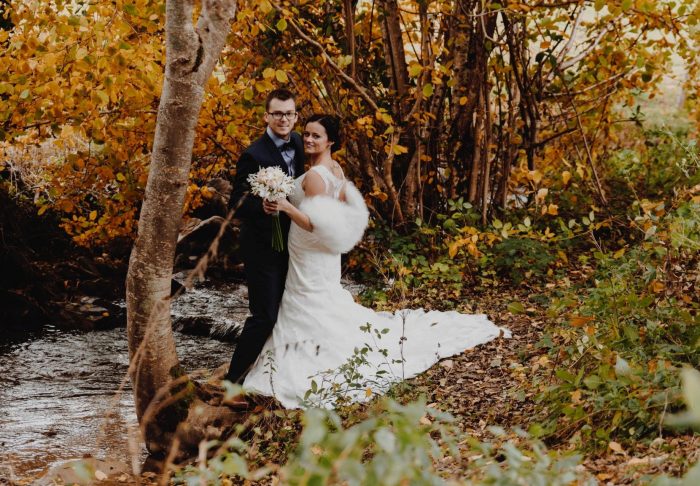 Autumn's arrival means cooler temperatures and gorgeous fall foliage that can make for a picturesque wedding ceremony, especially if it's held outdoors. If you're looking into planning a fall wedding, check out 3 amazing autumn wedding ideas and tips!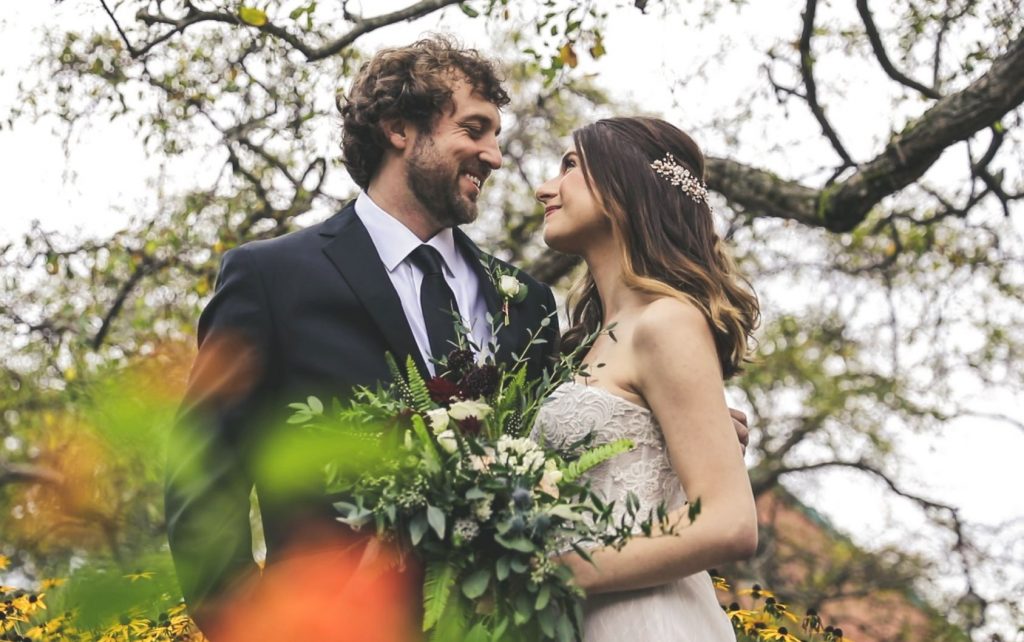 Do your homework
Let's get some practical stuff out of the way first. If you're planning an autumn wedding, you're probably already thinking about your wedding date and venue. Keep in mind that September is a great time for a wedding if you still want warm, summery weather. October may be a little cooler, and depending on where you're getting married, will be prime time for pretty autumn foliage. November can be just as beautiful, but don't forget about the holidays. Many of your guests and family members may have work events or holiday celebrations to go to already.
A rustic, farmhouse theme 
Once you've decided on a date and venue for your autumn wedding, you'll want to start thinking about your wedding theme and decor early, since it will affect a lot of other decisions in the wedding planning process. If you're getting married at a rustic venue like a barn, lodge, or ranch, why not fully embrace it with a rustic theme? 
Muted, neutral colors like champagne, dove gray, moss green, and pale gold are farmhouse chic. They'll also serve as a beautiful background for natural fall decorations like pumpkins, brilliant red and yellow leaves, and fall florals. 
Wondering what to wear as the groom? A heather grey suit, navy tie, and brown leather oxfords will fit your rustic theme perfectly.  
A romantic, cozy theme
If your dress code is slightly more formal than rustic farmhouse, think about a romantic, cozy fall theme. This theme works well at venues like pretty vineyards, plush mountain hotels, or modern restaurants. If you expect the weather to be cooler than usual–closer to winter than summer–this is also the perfect theme of your wedding. For your color palette, think about using pretty, romantic tones like chocolate, berry, mauve, and blush. 
As a fitting and practical wedding favor, set up a welcome table for your guests with coffee, tea, and blankets or scarves that they can take home. During the reception, provide a mulled cider bar or hot chocolate bar for extra coziness and warmth.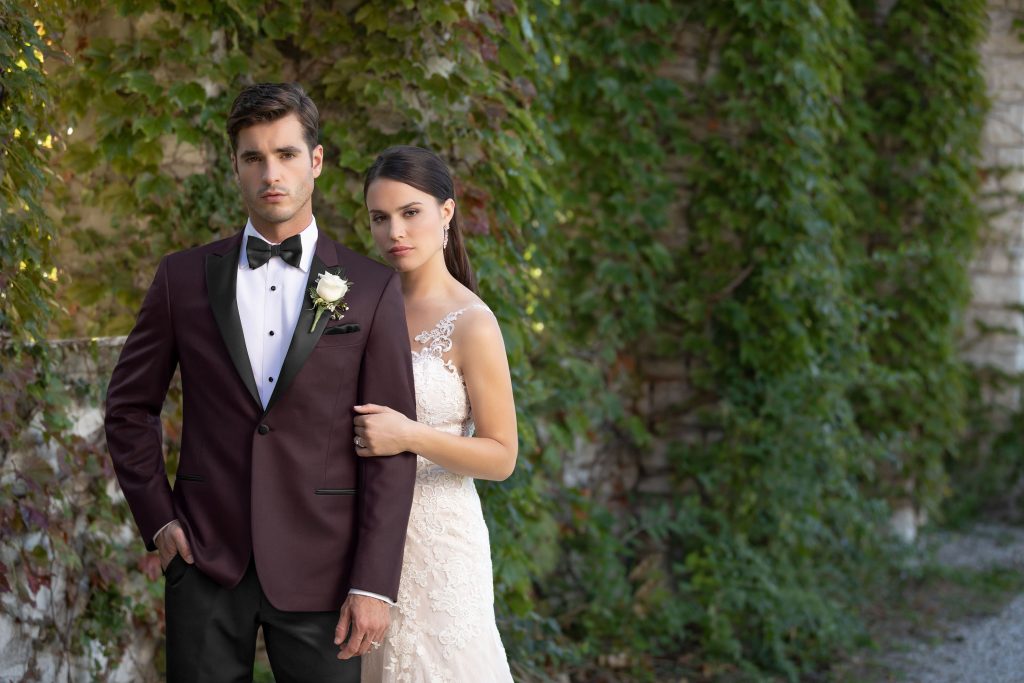 For your attire, keep the bridal party warm with faux-fur shawls in grey or cream. Depending on the dress code, a groom can wear a navy blue suit or a burgundy tuxedo jacket and black pants.
A classic theme with an autumn twist
Rustic or romantic aren't your styles? If you're more of a minimalist, simply use touches of autumn in your decor and color scheme. Perhaps you're having a classic wedding with a formal dress code at a church or historic home, and you don't want to make it look like you went overboard with a fall theme.
Try using pretty white and evergreen foliage to decorate your ceremony and reception spaces. 
Use rust, copper, and maroon to add pops of autumnal colors against neutral backdrops; for example, set copper napkins against white tablecloths and plates, or use small white pumpkins and pomegranates as centerpieces.  
White flowers with sprigs of evergreen will make perfect groomsmen boutonnieres, and match fall foliage bridal bouquets perfectly. Grooms can't go wrong with wearing a classic black tux or a charcoal grey suit. 
Don't forget the small details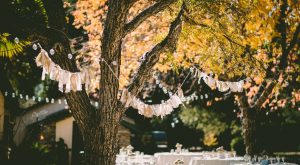 Planning a wedding is a lot of work, and you can easily forget the little details when the list for your autumn wedding ideas starts to grow. When it comes to the little details of your outfit, Jim's Formal Wear has you covered. Our collection of accessories online includes everything you need to complete your wedding look: ties, vests, cummerbunds, pocket squares, cufflinks, and more.