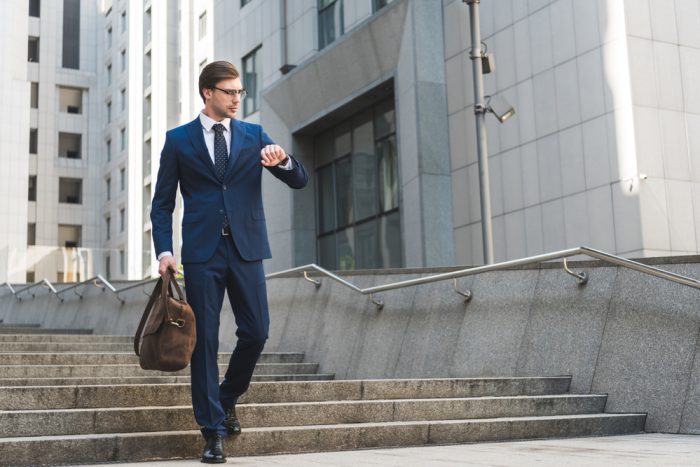 For many guys, the phrase "power suit" calls up an image of Michael Douglas in Wall Street: wide tie, suspenders, big watch, and a slick attitude. While the styles in these movies are now retro-cool, pulling off a power suit is timeless. A power suit commands attention and oozes confidence. The best part is, business suits don't need to be formal. There are plenty of ways to pair a well-cut power suit with the right accessories to look capable, sharp, and cool.
Get a classic suit tailored to fit your body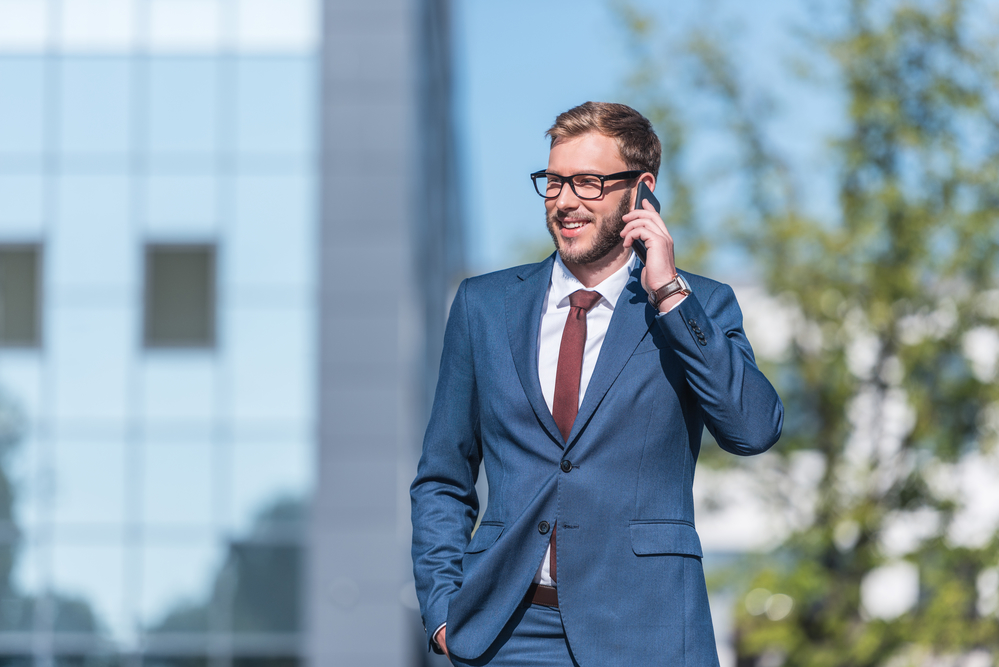 The power suit of the past had hefty shoulder pads and huge peaked lapels. To choose a modern power suit, look for one in a traditional style and modern fit. A slim grey suit with narrow notch lapels and side vents can be dressed up or down for all kinds of looks. Trends like specialty lapels, double-breasted cuts, and unique patterns or embroidery are just that: trends. Stick to slim fit suits with classic details so you can get the most mileage out of your power suit.   
If you work in a more relaxed and trendy office, you may be able to wear brighter colors like cobalt blue, or bolder patterns like checks and plaid. If your office dress code is more formal, stick with neutral colors like grey, charcoal, navy, or black.
And of course, make sure your suit fits. An ill-fitting suit that's too tight or too baggy won't exude authority.
Pair your suit with a solid dress shirt and silk tie
A plain white or blue dress shirt will work well with your power suit. Not only does a solid dress shirt look classic and fresh, but you'll be able to wear it with many different accessories and outfits. Since there's no need to wear your suit jacket all the time, it's important to make sure your dress shirt is freshly pressed and free of stains. You'll still look in charge when your jacket is off.
A red tie is an obvious "power" color: it's eye-catching and can signify energy, strength, and determination. However, any tie in a deep color will also project a sense of power. And a silk tie will look vibrant and polished. Try pairing a deep blue tie with a light blue dress shirt and grey suit, a dark purple tie with a white shirt and charcoal suit, or an emerald green tie with a white shirt and navy blue suit. Use a full Windsor or Half-Windsor knot, and make sure it's centered and symmetrical.
Finish your look with minimal accessories and polished shoes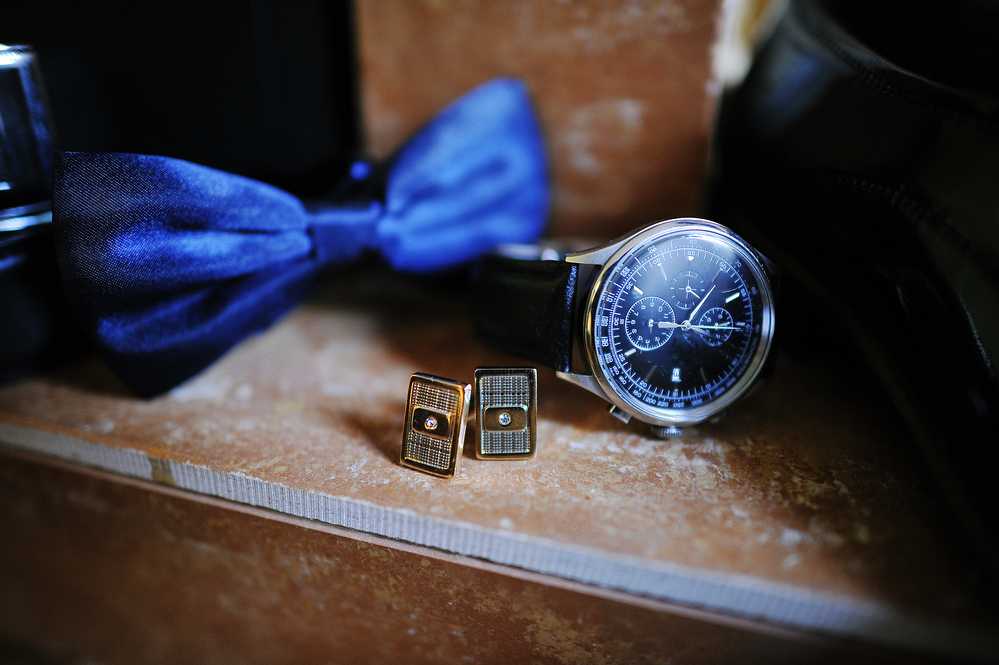 Don't forget to add a few sharp accessories and shoes to complete your outfit. We suggest polished black oxfords with a black belt. Match your dress socks to your suit pant color. If your dress watch has a leather band, match the band to your shoes and belt as well.
Then, choose a pocket square in a color or simple pattern that complements your tie. For example, complement a solid maroon tie with a white pocket square that has a contrasting maroon edge. You can also choose a solid white pocket square for a crisp, clean look. A straight fold or peaked fold will look the most powerful.
Finally, add cufflinks if necessary, and a simple tie bar. Make sure any metal in your accessories match: if your cufflinks are silver, wear a silver tie bar and silver cufflinks. A glossy or metallic tie bar looks classic (think Mad Men) and should be smaller than the width of your tie. Place your tie bar between the third and fourth buttons of your shirt, where it catches the eye and still holds your tie in place.
Find your next business suit in Jim's Formal Wear online catalog, or browse our collection of power suit accessories like pocket squares, ties, and cufflinks!