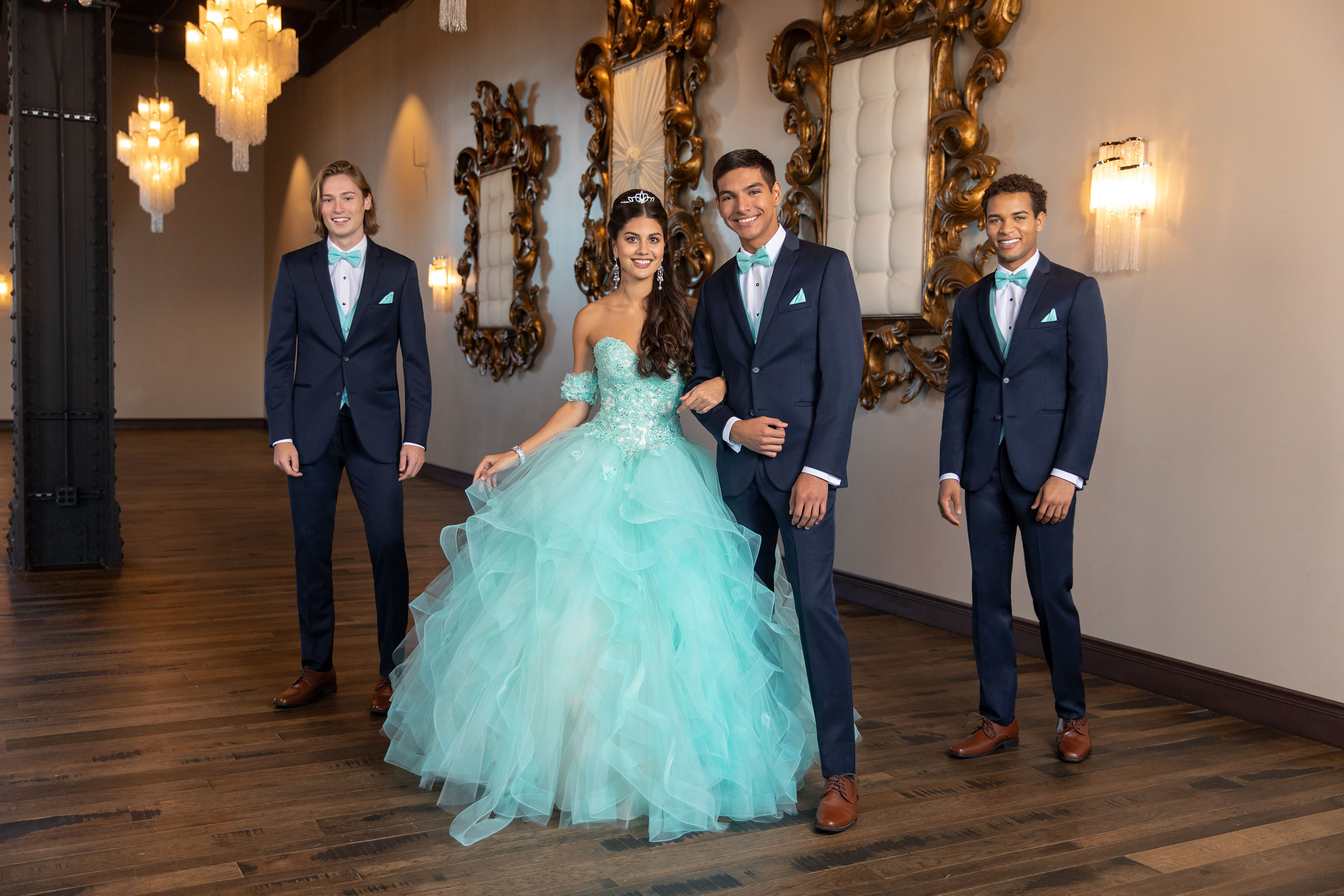 A young girl's quinceañera is an exciting event in her life. She'll only turn 15 once, and a quinceañera is a fun and festive way for her to celebrate with friends and family members. When you attend a quinceañera, you can expect a lot of dramatic, eye-catching formal fashion, especially from the birthday girl herself. But that doesn't mean the young men are excluded!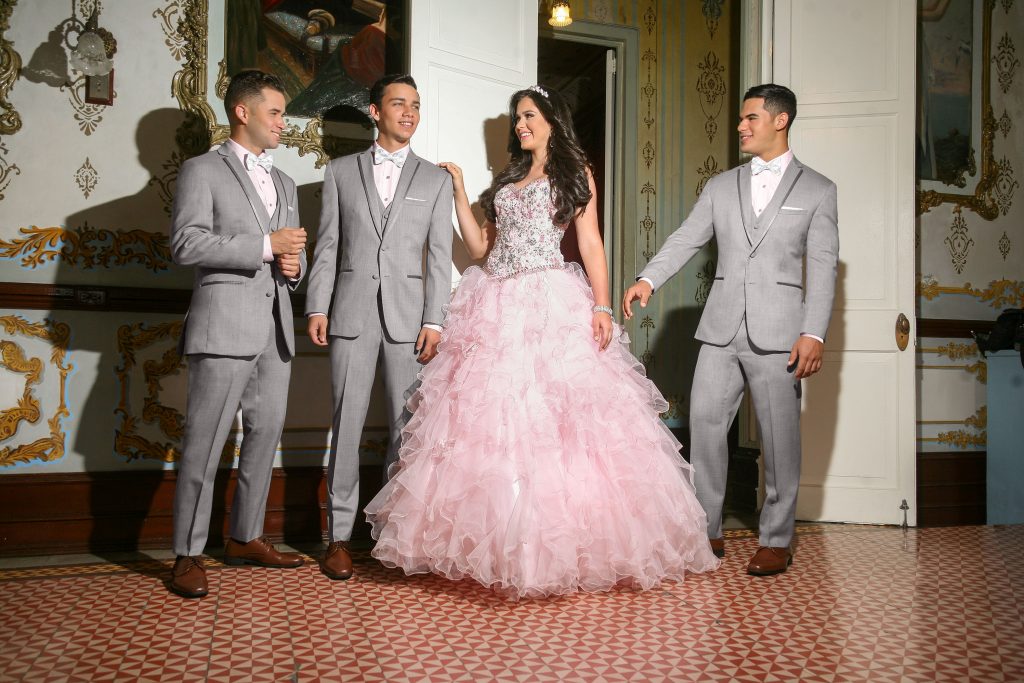 Chambelanes, alongside the birthday girl's damas, are there to escort her throughout the festivities on her special day. And that means a chambelan needs to look great. While there are always classic chambelan looks you can replicate, there are plenty of fun and trendy features you can find in chambelan fashion. Check out our top 4 chambelan suit trends below.
Fun and flashy prints
If the Quinceañera likes to stand out from the crowd, picking suits for chambelanes in a variety of fun prints can make a fun and dramatic statement. Rather than sticking to black or navy blue, why not try on a paisley tuxedo jacket in deep apple red? A black satin shawl lapel and black slim-fit pants will make any chambelan look extra cool. You can even have different chambelanes wear different colors in the same print, like cobalt blue or cool grey.
Vintage styles
Lovers of all things retro can rock a stylish quinceañera outfit, too. For a cool vintage style to match the birthday girl's retro theme, pick the right accessories to go with your suit. Bow ties, suspenders, and a grey plaid suit can fit a Great Gatsby theme. Take your outfit up another level with a vest and period-appropriate hats, like a bowler or derby.  
Classic tuxedos
You really can't go wrong with a classic formal look. For the quinceañera with timeless, elegant style, make sure you and your fellow chambelanes are dressed to match. A classic black tux with narrow satin lapels looks great with black slim-fit pants. Or, reverse those classic colors and choose a white tuxedo jacket and black pants.   
Pops of color
If you want to make a statement with your outfit, but you're not quite ready to pull off a paisley jacket, consider wearing a tuxedo jacket in a gorgeous solid color. A burgundy tux with sleek black satin lapels looks classy and simple, but never boring. Pair it with slim black pants, shined black shoes, and you're all set. Burgundy isn't your color? A solid cobalt blue will look just as amazing. Finally, you can dial down the color even more by choosing colorful accessories instead. A tie or vest in a bright color will pop against a classic black suit or tux.
Work with the family
Whatever chambelan suit trend you think is best, you should always work with the family throwing the quinceañera, and the honoree, to make sure you're abiding by the color scheme and style. Whether all of the chambelanes have matching suits, or you decide to mix things up, you'll be stylish and respectful. 
Find your look with Jim's Formal Wear
Whether your style is classic, daring, vintage, or colorful, Jim's Formal Wear can help you look your best on the quinceañera's big day. You're sure to find the outfit you're looking for in our online collection of styles.