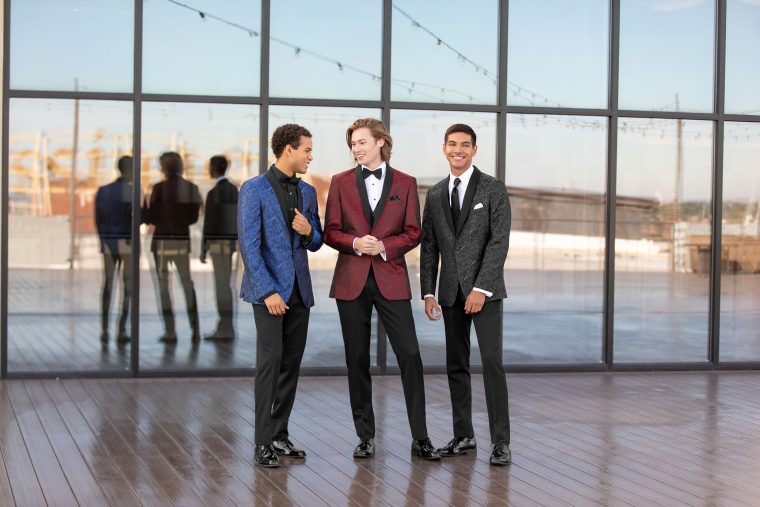 With the new school year just beginning, that means homecoming is coming up fast! If you've never attended homecoming before, you might be totally overwhelmed at the thought of what to wear. Not to worry! We have 4 fun homecoming outfit ideas, so you can look amazing and have a blast.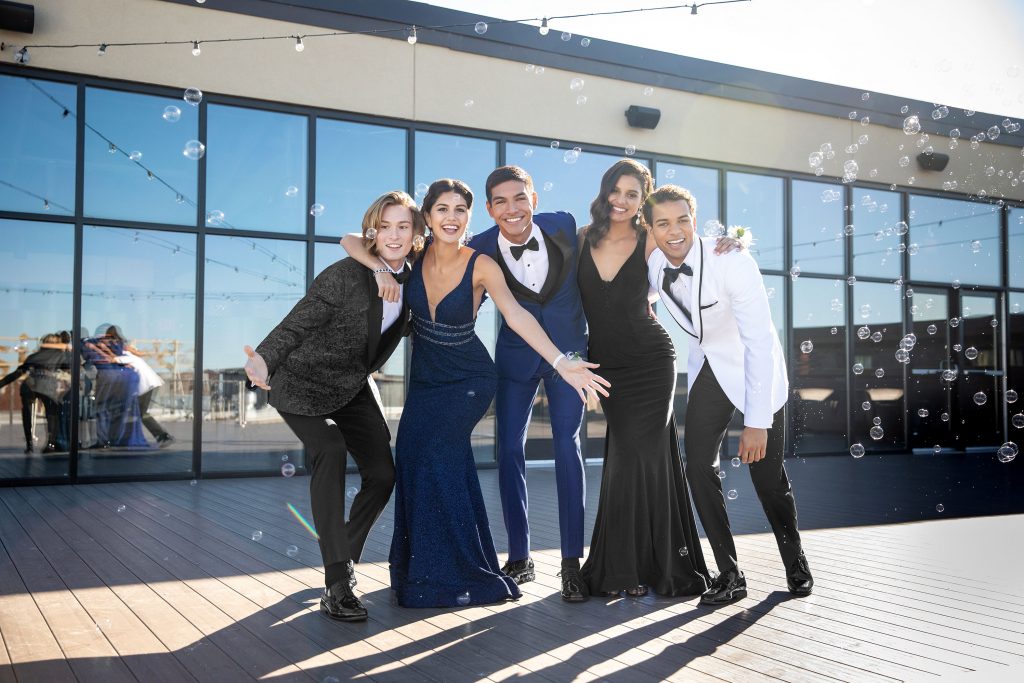 Rock an outfit in your school colors
Show off your school pride by choosing a homecoming suit in your school colors. That doesn't mean you have to match them perfectly; if your school colors are red and white, try a dark red tuxedo jacket with a white shirt and black tuxedo pants. Are your school colors blue and silver? Swap out a classic navy suit for a silver or grey suit instead. Wear a blue tie and pocket square for a pop of school pride. If one of your school colors is black, then you have it even easier. Stick with a black tuxedo or black suit, then choose accessories in your other school color: gold, yellow, green, orange, and so on.
Coordinate with your date
Going to homecoming with a date? Coordinate your outfit with theirs! It's easy to do if you stick with a foolproof suit that goes with almost everything and can work for a lot of different dress codes. A navy blue suit is a safe choice. Then, use your accessories to coordinate with your date's outfit. Match the color of your tie or pocket square to a color in their outfit, whether that's the dress, wrap, bowtie, or vest.
Find the coolest accessories
Don't forget to have fun with accessories! You can use your accessories to match your homecoming theme if there is one. For example, you can add suspenders and a boater or fedora for a Gatsby-themed homecoming. Find a pair of star-shaped cufflinks or a sparkling tie bar if your theme is "Starry Night." Swap your white shirt for a floral print and throw on a lei for an "Island Getaway" theme. And of course, don't forget your mask if your homecoming theme is "Masquerade!"
No theme? No problem. It's traditional to wear a boutonniere or corsage as a nice touch. A single pretty flower in red or white looks classic and elegant. If you have room to play around thanks to a more relaxed dress code, try some creative versions. If you and your date are both bookworms or music lovers, use corsages or boutonnieres made out of book or music pages. Instead of fresh flowers or fabric flowers, try corsages or boutonnieres crafted out of wood to add a unique touch to your outfits.   
Go wild with a fun print or patterned suit
If you want a homecoming look that's genuinely unexpected and daring, why not try a suit in a print or pattern? A windowpane check suit looks stylishly mod and retro. Too much for you? Dial it down with a smaller pattern like plaid. A bright, floral printed suit will make a huge impact when you walk in a room. Not quite ready to pull that look off yet? Try a more subtle print on your jacket first, like a cobalt blue paisley tux with black pants.
Make a statement with your homecoming outfit with Jim's Formal Wear
Homecoming night is the perfect opportunity to get fancy and mix up your everyday school attire. Whether you need a suit, accessories, or an entire homecoming outfit, Jim's Formal Wear can make your homecoming outfit ideas come true. We offer a wide variety of suits and tuxedos at every price point. You don't need to break the bank to look amazing on homecoming night.