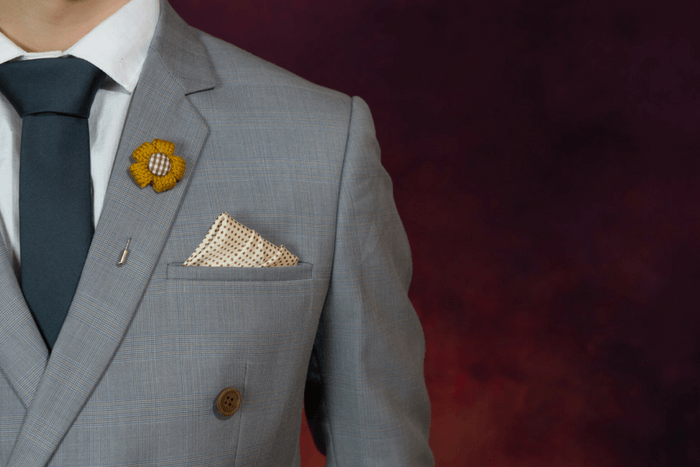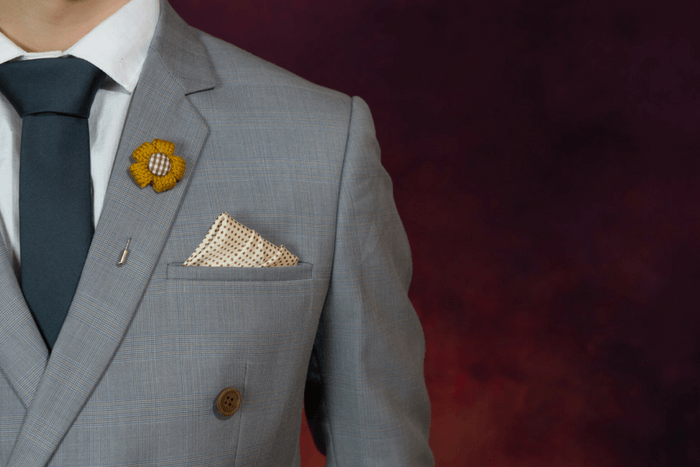 For formal events, it can sometimes feel hard to show your personal style when you're limited to a suit. One of the simplest ways to express yourself while still looking put together and professional is to get adventurous with your suit, tie, and pocket square combinations.
While your instinct may be to match your tie and pocket square, try playing around with colors and patterns for a more eye-catching look. Here are our favorite combinations!
1. Play with patterns
Wear a tie and pocket square that are the same color, but have different patterns. This is a fun option if you're just dipping your toe into the world of interesting suit, tie, and pocket square combinations. Wearing a striped pocket square, for example, with a similarly colored solid tie is a simple but effective choice.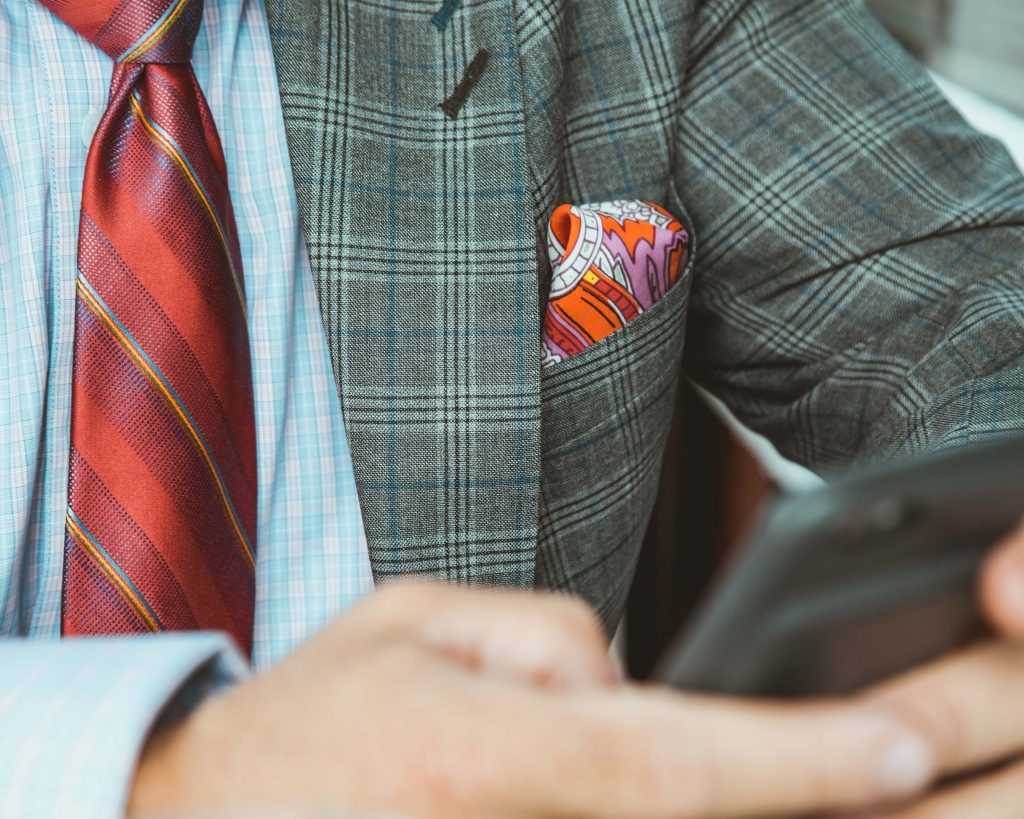 2. Try using a complementary color scheme
You might have to go way back to your elementary school art class for this knowledge, but colors that are diagonal from each other on the color wheel are considered complementary. Try pairing blue and orange or purple and yellow when planning out your tie and pocket square combination. The bold mix of colors will make a big sartorial splash.
3. Stay in the family
If complementary colors feel a little too bold, pick the warm or cool side of the color families. An outfit composed entirely of warm shades, like red, yellow, orange, and browns, is aesthetically interesting yet still subtle.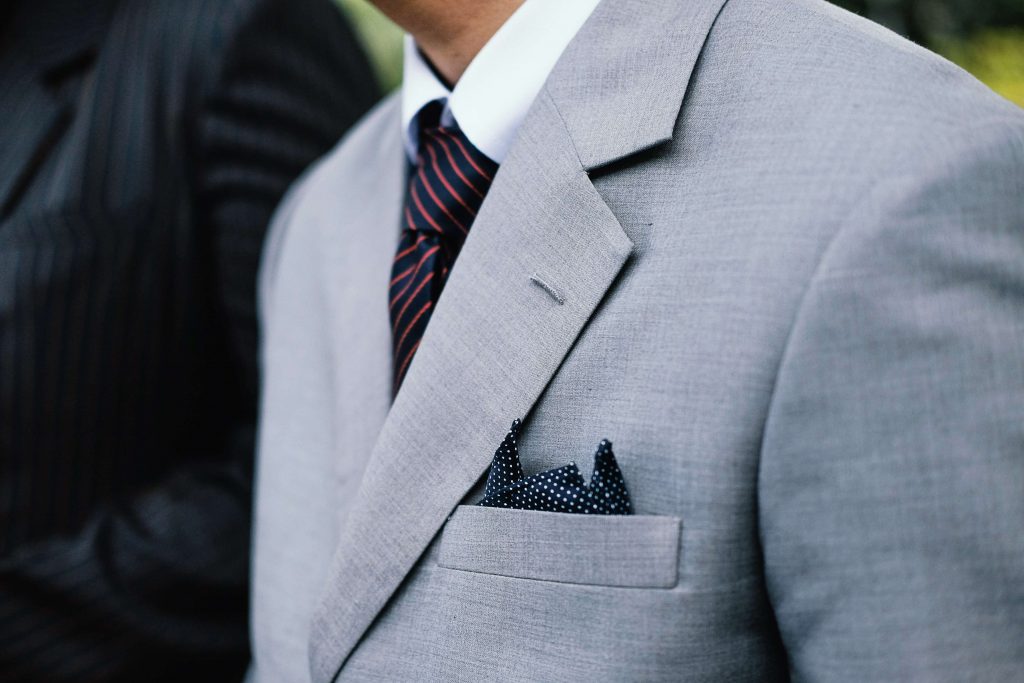 4. Experiment with a triadic color combo
If complementary colors seem too straightforward for your sophisticated tastes, try a triadic color combo, which comes when you make a triangle on a color wheel. So if you have an amazing blue suit you're dying to accessorize, try yellow and red for your accent colors. Keep in mind, not just any shade of these colors will work! If your suit is muted, your tie and pocket square probably shouldn't be neon.
5. Add subtle patterns to neutral colors
You can also select a more neutral color scheme, but add a little visual interest by including subtle patterns. A simple but patterned black pocket square is both subtle and shows you have some flair. Match it with a similarly low-key tie, and you're all set.
While putting together the perfect ensemble for an event can be overwhelming, Jim's Formal Wear is here to help with our collection of colored and patterned ties and pocket squares designed to elevate your formal look.