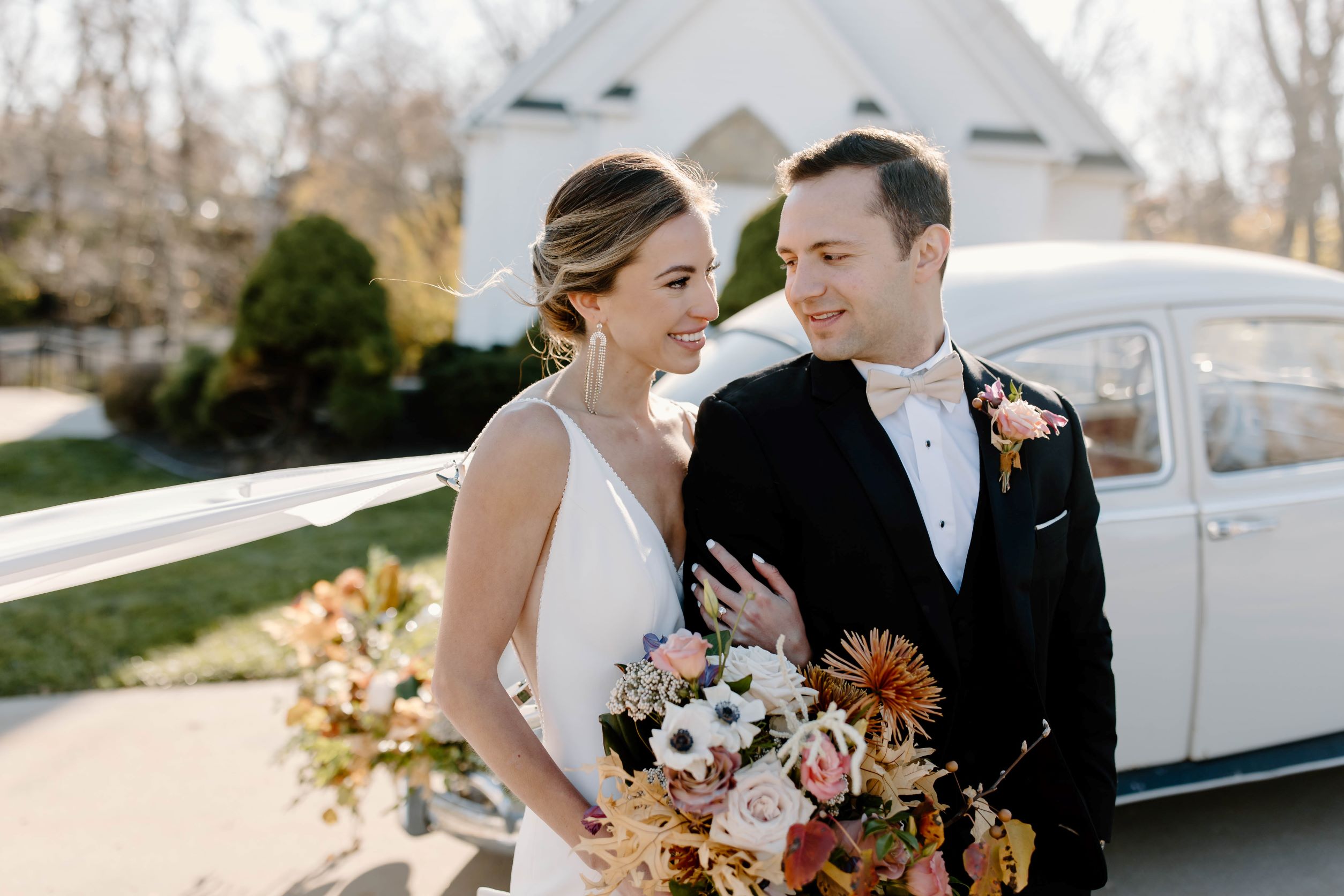 Gotten engaged recently? Congratulations! Now, it's time to plan a wedding. After you pop the question, there's a lot to be done before the big day. If your fiance, wedding planner, or both are doing most of the wedding planning heavy lifting, there are still some wedding checklist tasks you can take on that can make a big difference in everything running smoothly. After all, the big day is about both you and your spouse to be, so why not participate in planning it? Read through our ultimate wedding checklist for grooms and get started!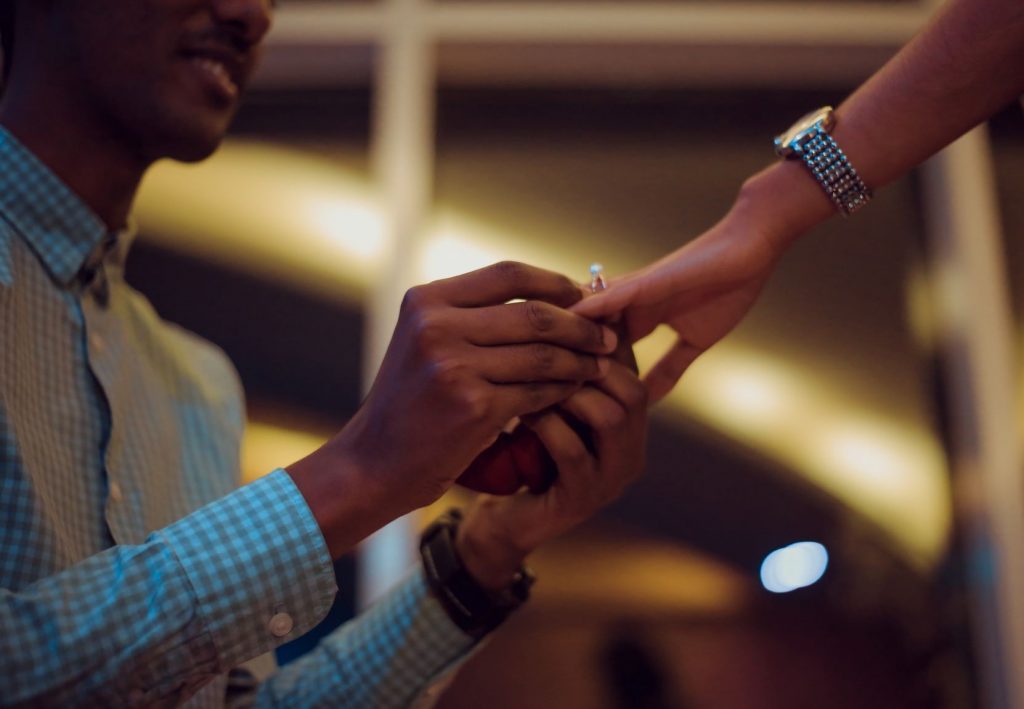 A year out
Establish your budget
Establishing your wedding budget is a big task that you should tackle early on with your wife or husband to be. It will affect the rest of your wedding planning tasks, so it should be one of the first items on your wedding checklist. How much will each of you contribute? Are your parents helping out? How much do you want to spend?
Put together an early guest list
When you start thinking about your budget, you'll also start thinking about how many people you'll be inviting to your wedding. After all, planning a wedding for 50 guests will be quite different than planning a wedding for 250 guests, cost-wise. 
Pick a date and venue
Is there a specific date you have to have for the wedding, or are you more flexible? Would you prefer a weekend or a weekday? Will it be a morning wedding with a brunch reception or an early afternoon ceremony followed by a late-night party? What will the weather be like? Does your venue host ceremonies and receptions, or will you need two different locations? Once you have those details nailed, book as soon as you decide. Dates and venues get snapped up quickly.
Choose your groomsmen
An important to do on your wedding checklist. You'll need a best man (or best woman) and a few groomsmen, depending on how big your groom and bridal party is. If you want ushers to help guests find their seats, choose a couple of close friends for that role, too. The rule of thumb is usually one usher per fifty guests.  
6 to 9 months out
Register for gifts
It seems a little early to do this, but you'd be surprised at how many people want to buy you gifts way in advance, especially people who aren't able to attend your wedding. Stumped on what to include on your registry besides the traditional wedding china and kitchen appliances? Pick out some items that you and your spouse-to-be can enjoy together that represent your interests. If you're both outdoorsy, register for camping supplies. If you're homebodies who love snuggling up together while watching a movie, think about adding a mini film projector to your registry. Love to travel? Ask for gift cards for airfare or hotels.
Book your vendors
Figure out with your partner which vendors are the most important to both of you so you can book them first (and prioritize them in your budget and on your wedding checklist.) If having nice wedding photos is your top priority, find a wedding photographer you both like first. If you're both super into music, lock in a wedding band early. If you're both foodies, look for caterers and bakeries first. 
Plan your honeymoon
The honeymoon is another task you and your fiance should plan together. Do you prefer to relax on a beach, sightsee around a big city, or go on adventure excursions? Remember to check the typical weather conditions for when you plan on going.
Give your guests accommodation options
If a lot of your guests are coming in from out of town to attend your wedding, you'll want to give them accommodation options at various price points. Even if your wedding venue offers accommodations, think about nearby Airbnbs and hotels. Bonus points if these places provide shuttle services to and from your venue, which can save your guests the hassle of driving and parking there.
3 to 6 months out
Arrange transportation for day-of
Will you be renting a limo, party bus, or car for the bridal party and groomsmen? If you're more low-key and just want everyone to arrive at the venue to get ready before the ceremony, designate a groomsman or someone else in the wedding party as a carpool driver. Just be sure you've arranged something, so you're not scrambling to find transportation on the big day.
Order your tux or suit
Don't forget about this one on your wedding checklist! Looking good on the big day is one of the most important of the groom's responsibilities. Figure out what you and your groomsmen want to wear, whether it's a dapper suit or classic wedding tuxedo. Make sure the accessories you choose fit the theme and wedding colors. Book fittings for everyone who needs to rent or buy their suit.
Finalize your guest list
Your guest list may have changed since you first put it together after getting engaged. Look over it one more time, and start collecting mailing addresses for the invitations.
Order your wedding rings
Pick out your wedding rings and customize them with inscriptions if you want. And make sure your jeweler has the right ring size! 
1 to 2 months out
Mail your invitations
About 6 to 8 weeks out is a good time to mail your invitations. Your guest list should already be finalized, and you should have the mailing addresses on hand. Give your wedding guests a couple of weeks to RSVP; set the RSVP deadline about 3 to 4 weeks before the big day. Even if you give your guests plenty of time to decide, be prepared to chase some people down for responses.
Enjoy the tastings
Your wedding day is getting closer and closer, so you and your partner are likely stressed. Take a breather and tackle a fun task like planning your menu, cake, or drink list. Your caterer or baker may offer tastings around this time, so take advantage of them.
Get a marriage license
State requirements in the U.S. vary, so check what you need to do in order to get a marriage license.
Buy your groomsmen and bride gifts
Your groomsmen will be there to help you relax, look your best, and take care of things on the big day. Put together some thoughtful gifts that they'll actually enjoy or use. On a similar note, consider getting something sweet for your soon-to-be spouse, too. Make it personal and memorable.
1 to 2 weeks out
Have fun at your bachelor party
If you're having a bachelor party, have a great time! Just don't go too wild, and don't do anything that you'll regret later. And of course, you don't have to have a traditional bachelor party at all. You do you.
Double-check all your reservations and payments
Make sure all your vendors are set, reservations are in place, honeymoon flight and accommodations are booked, and payments are ready to go.
Get a haircut
Don't get a haircut the day before or the day of your wedding. If something goes wrong with your haircut, there won't be any time to let it grow out or fix it. Get a trim a week before at the latest.
Make sure the rings fit
The rings you ordered a few months ago should be ready by now. Pick them up and try them on to make sure they fit.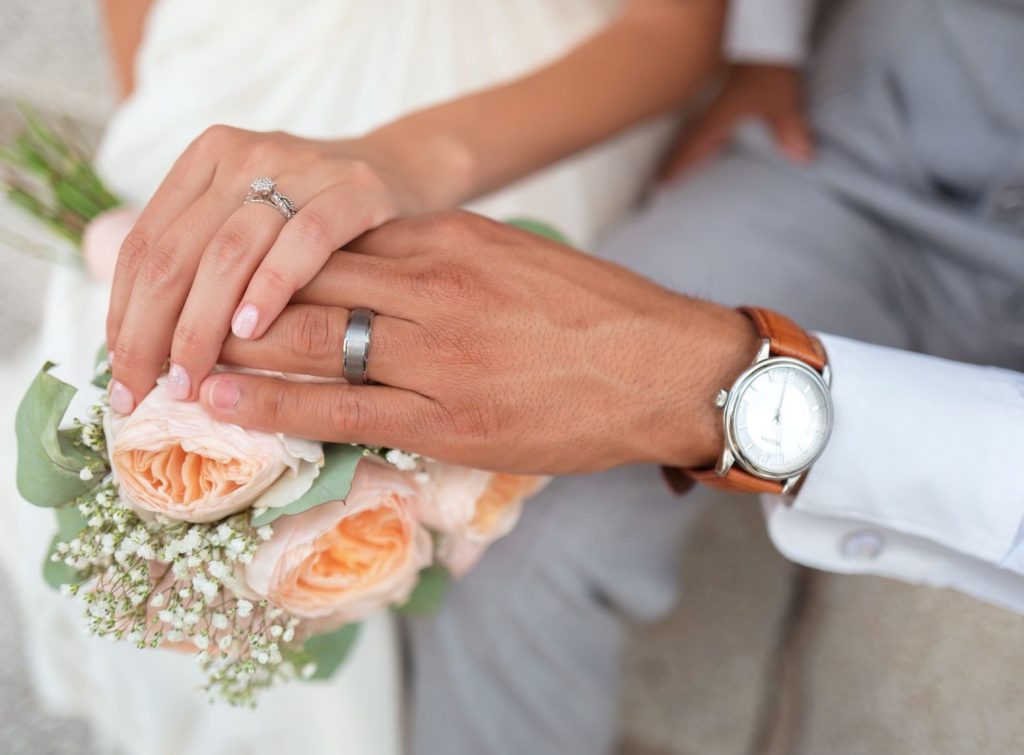 The day before
Try on your outfit
If you're renting a suit or tux, or if you've custom-ordered your outfit, you should have already tried it on so the tailor can make any adjustments. However, it can't hurt to try everything you plan on wearing the big day, down to your pocket square and socks and cufflinks. Make sure your groomsmen try on their outfits, too.
Put together tip envelopes
You'll look a lot smoother handing vendors a nice envelope with cash tips rather than fumbling in your wallet at the reception. Take some time to put together tip envelopes the day before. Label each of them, and give them to your best man or someone else to distribute during the wedding.
Hand over your rings
While you're at it, hand over your rings to the best man as well. Remind him to put the rings in his jacket or pants pocket, so he doesn't forget them during the ceremony.
Relax
You've completed everything on your wedding checklist! Tomorrow is the big day. Take a deep breath, get a good night's sleep, and remember to eat something in the morning. Enjoy your wedding day; it will pass in the blink of an eye.
Choose your wedding day look with Jim's Formal Wear
Let's cross one more thing off of your wedding checklist. Jim's Formal Wear carries dozens of tuxedo styles and thousands of accessories to create the perfect wedding day look for you. Browse our signature tuxedo collection online, or get help from an expert stylist at a nearby Jim's Formal Wear retailer.