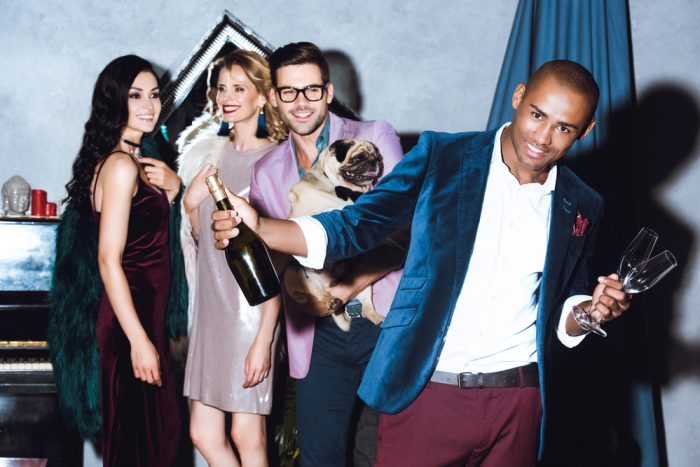 Office parties, family get-togethers, a night out on the town with friends. When the holiday season begins, you find more and more occasions to wear stylish holiday looks. Whether your holiday party calls for casual, festive outfits, or sleek holiday suits, we've got you covered. Check out our men's holiday style guide for the 2019 season below!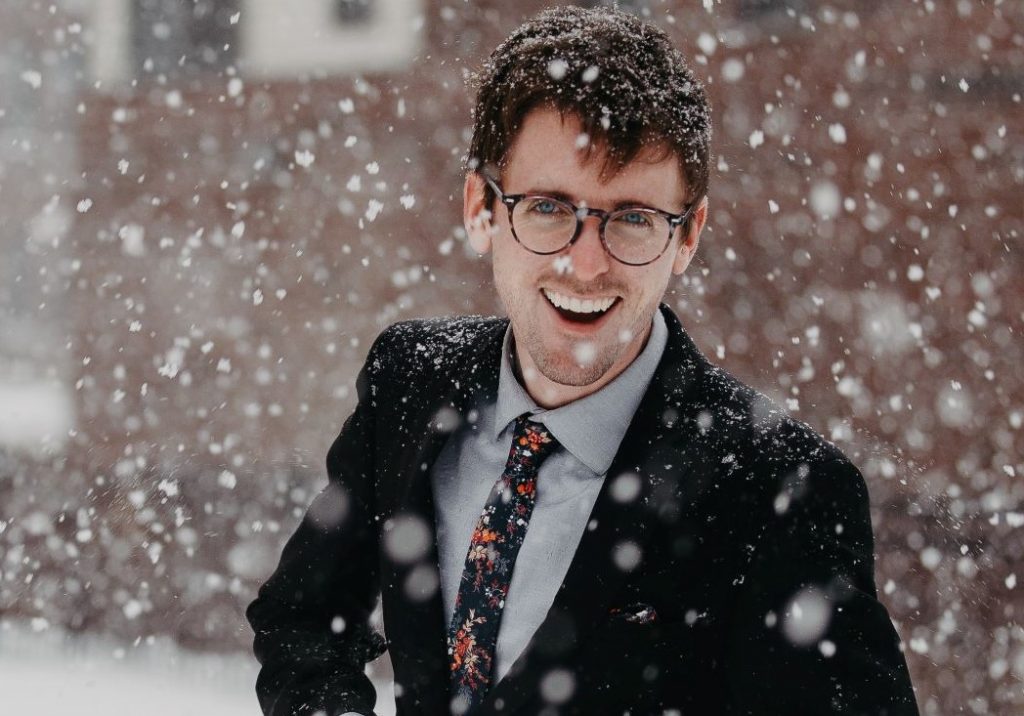 Match the dress code
Before you start planning your show-stopping holiday look, be sure to look at the dress code for your event! Does it have a special theme like Hollywood, vintage masquerade, or Jazz Age? Does the dress code state black tie, semi-formal, dressy casual, or casual? 
Unless your party has an "Ugly Christmas sweater" theme, consider this occasion your chance to both have fun and look dapper. A black tie dress code probably calls for a classic tuxedo. At a semi-formal event, you should probably wear a formal suit, but you'll still have room to play with your outfit and accessories. 
For a dressy casual dress code, also called business casual, think of an elevated version of what you'd usually wear to your office. If you normally wear khakis and button-front shirts, swap those out for dark or striped trousers with a dress shirt and sweater. Finally, a casual holiday outfit doesn't mean you should show up in sweatpants and a novelty holiday shirt (unless it's a pajama-themed party.) Throw on a pair of dark jeans, a warm wool sweater and patterned shirt, chukkas, or cool sneakers, and you're set. 
Play with patterns, textures, and colors
The holidays come but once a year. Why not step your style up a notch by playing around with unexpected patterns or textures? It's appropriate and even expected to wear something brighter, louder, and more fun than you typically might.
Need some ideas? Try a plaid or check suit instead of your usual solid colored suit. Pair it with a white dress shirt, slim black tie, and shiny black oxfords for an office party. Not into plaid? Try a texture that you've never worn before, like a black velvet smoking jacket with loafers and black dress pants, or an eye-catching brocade blazer with a solid dress shirt. If patterns and textures are outside your wheelhouse, reach for a suit or tuxedo in a different color instead. You'll look immaculate and cool in a cobalt blue tuxedo or warm burgundy tuxedo at your formal holiday event.
Stay warm with the right layers
Unless you've escaped to a tropical destination for the winter, you'll most likely have to think about staying warm during your holiday festivities. Luckily, there are plenty of fabrics and materials that will make you look great and keep you warm at the same time.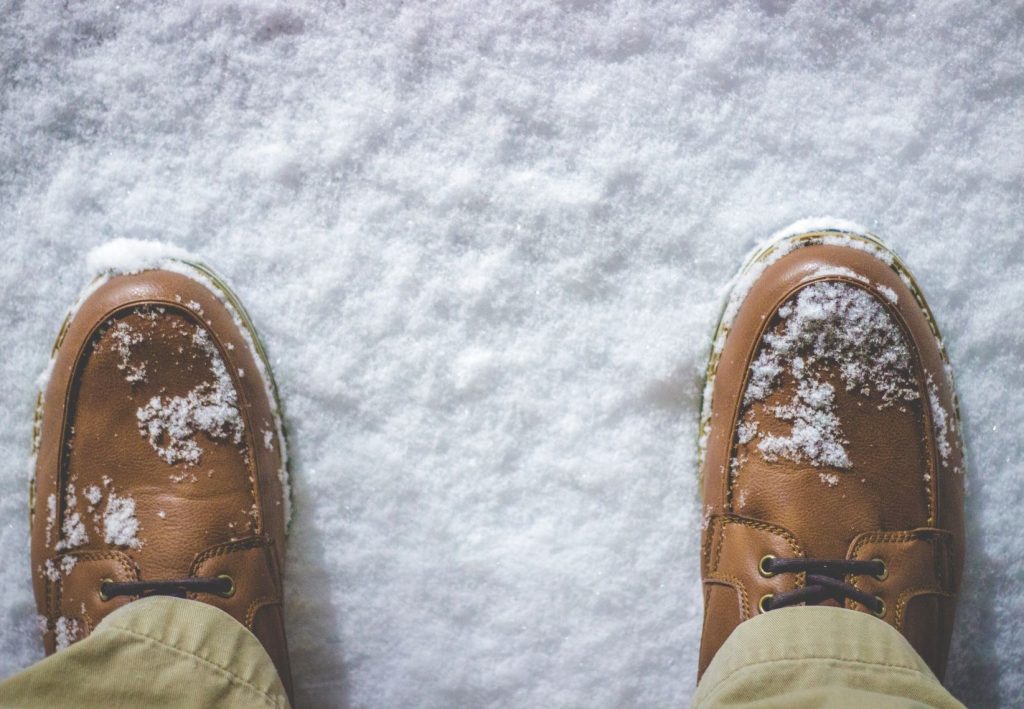 Build your holiday outfit by starting with the right foundation. If you're going to be dancing and mingling at your event, chances are you'll work up a sweat. Choose a cotton base layer that will wick moisture away from your skin. Then, wear a top that complements the rest of your outfit: a white dress shirt, black turtleneck, patterned dress shirt, and so on. Add a vest or pullover sweater for even more warmth on top of that. 
Once you've chosen your suit or tuxedo, don't forget about your outerwear! You likely already have one if you live in a cold climate. If you need to buy a new one that will work well for many occasions, look for a basic wool overcoat that will retain heat and stand up against rain or snow. Complement your overcoat with insulated gloves, wool knit hat, and warm scarf if you need to bundle up even more.
Complete your outfit at Jim's Formal Wear
Bow ties, shirts, pocket squares, and more: Jim's Formal Wear has all the accessories you need for your next holiday party, from head to toe. Browse our online selection of accessories today!