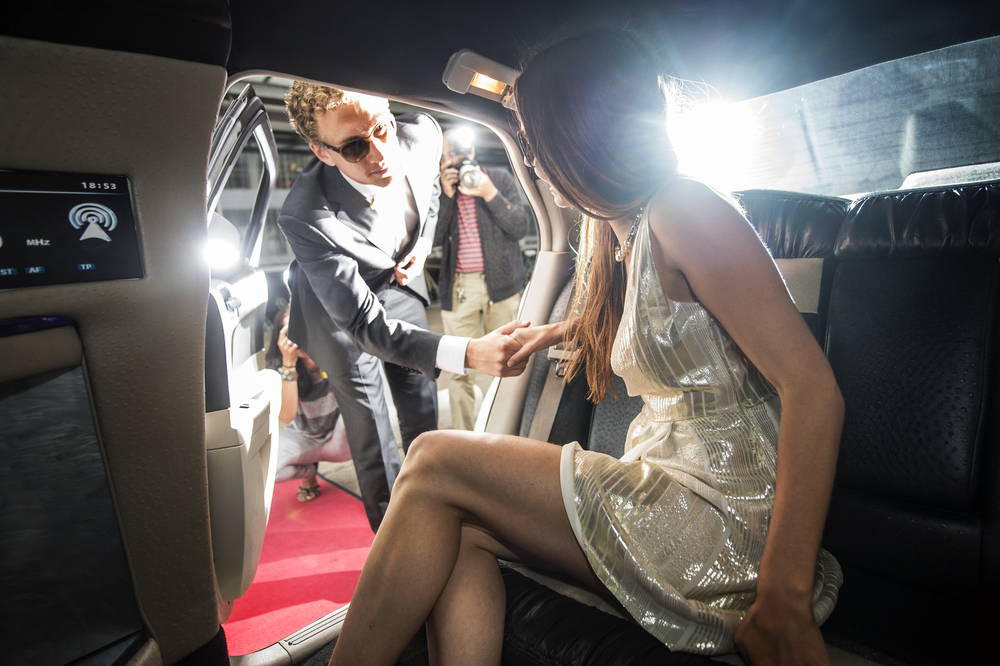 As 2019 comes to a close, it's time to take a look back at some of our favorite celebrity suits and tuxedos from all the awards shows and galas held over the year. We saw some bold choices, a lot of velvet, and plenty of outfits that inspired us to take our style to the next level in 2020.
Velvet looks
Velvet had its moment in 2019. Tom Brady rocked a ruby velvet cocktail jacket, black tuxedo pants, and light pink tuxedo shirt at the 2019 Met Gala. The outfit might sound like cheesy formal wear you'd wear to the prom in the 1970s, but Brady pulled it off, especially with wife Gisele Bündchen in a shimmery pink gown at his side. 
At the 91st Oscars, Michael B. Jordan proved that yes, you can mix black and navy together and make it look good. Jordan paired a navy velvet dinner jacket with black tuxedo pants and a black bow tie. To cap it off, Jordan also sported a couple of beautiful lapel pins fashioned out of diamond earrings on his velvet jacket.
Finally, Chris Evans played the part of Prince Charming at the 2019 Oscars. When Regina King won Best Supporting Actress, Evans helped her up the stage to receive her award. Plus, his teal shawl-collar velvet jacket, black bow tie, and black pants made him look like Cinderella royalty. Apparently, that's what his stylist was going for.
Black and white 
Even though velvet seemed to be the star, there were plenty of classic formalwear outfits throughout the year, too. Henry Golding looked dapper in a black and white tuxedo at the 91st Oscars. His pristine white waistcoat and bow tie, plus a slicked-back old Hollywood hairdo, made Golding look like the perfectly dashing Golden Age star.
When in doubt, stick to the classics. While other stars played around with textures, patterns, and colors, Trevor Noah looked flawless in a black tuxedo with peak lapels, white shirt, black bow tie, and white pocket square. Nothing fancy here, but it does demonstrate how a well-fitted suit can make you really stand out.
Want to try a bold look that's not too bold? Look to Kit Harington's 2019 Emmy's look for inspiration. The King in the North wore a black shawl-collar tuxedo, crisp white shirt, and no tie. Ditching the tie for a white-tie or black-tie event is usually a huge fashion faux pas, but Harington pulled it off  because his white tuxedo shirt looked sharp all on its own, with slightly longer lapels and crisp collar points. No tie needed.
Colors and patterns
John Mulaney is known for his comedy first, dad-like comfy fashion sense second. Maybe the pointers Mulaney received during his makeover with Queer Eye fashion guru Tan France stuck, because the comedian rocked a floral jacquard dinner jacket with black pants, white shirt, and tie at the 91st Oscars.
Double-breasted jackets are back. Don't believe us? Dan Levy broke all the rules and looked good doing it in a brown and black double-breasted tuxedo at the 2019 Emmys. Levy's tuxedo was a dark, rich chocolate brown with black peak lapels. It was daring, but still kind of subtle, and it worked.
Off-duty from the hit show The Good Place at the 2019 Emmys, star William Jackson Harper looked…well, good. Harper sported a burgundy and brown polka-dotted tux with a burgundy bow tie and gold lapel pin. It's a subtle print that would make you do a double-take. 
Stand out at your next formal event
Inspired by some of these celebrity outfits? Recreate one with your own personal flair by choosing a tuxedo or suit with Jim's Formal Wear. We have suit styles and tuxedo styles for every occasion and preference. Browse our online collection now!