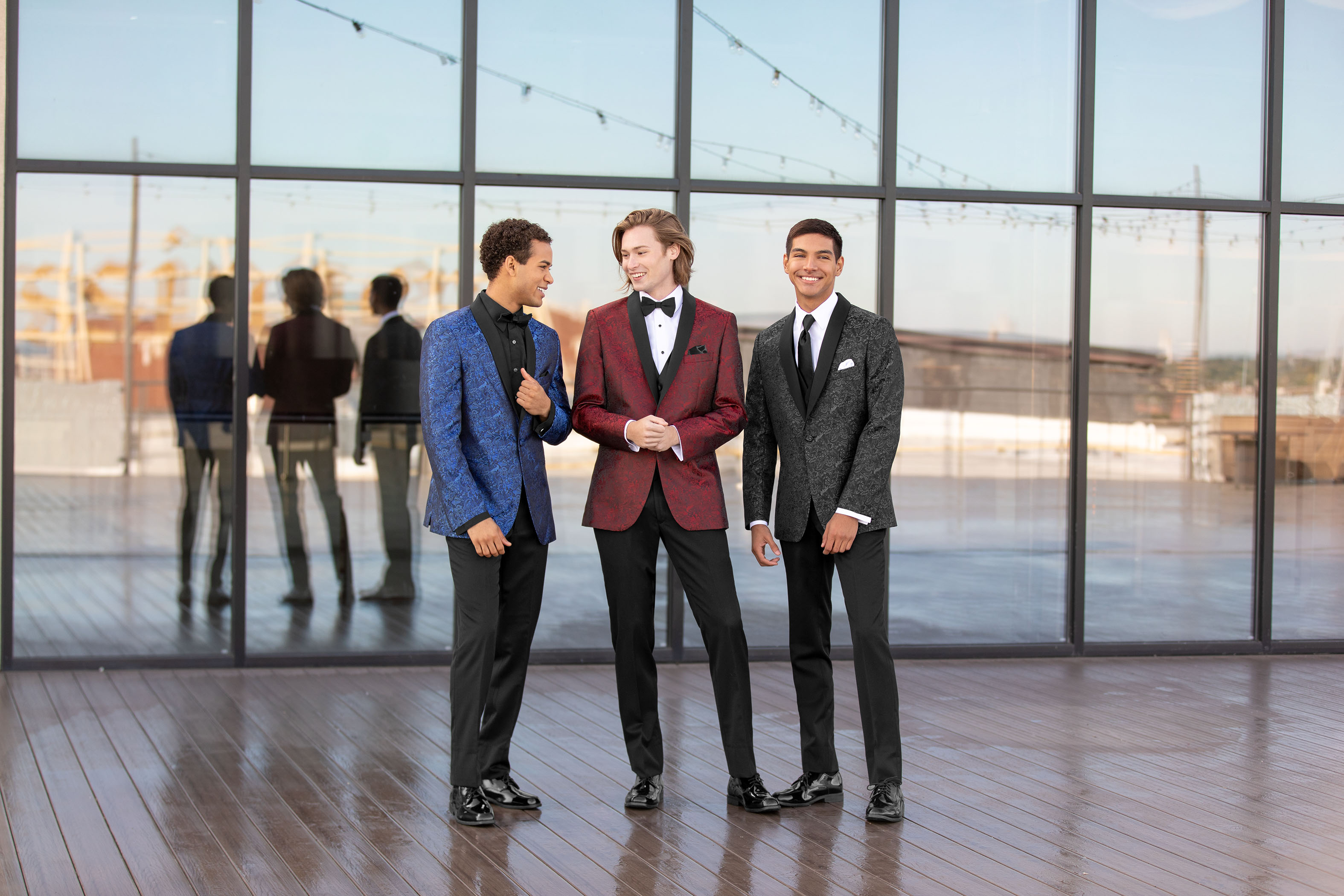 Patterned tuxedos, colorful tux jackets: the style choices are endless! If you have a few formal events you're planning to attend next year, make sure you're on top of your style game. Check out these tuxedo trends you can expect to see in 2020.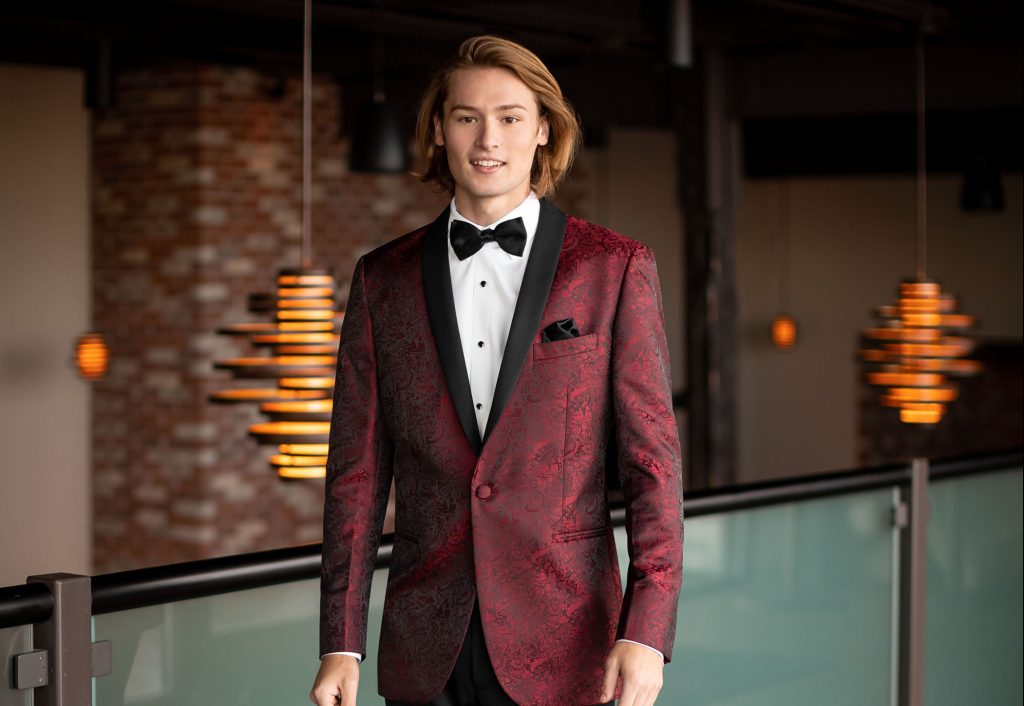 Jewel-toned colors
Color isn't just for accessories anymore. Entire tuxedos and suits in a certain color is fast becoming a popular formalwear trend. Jewel-toned colors are especially trendy: emerald green, sapphire blue, rich purple, muted gold, and luscious burgundy. If you prefer a colorful look that isn't too daring, you're in luck: Pantone recently revealed Classic Blue as their 2020 Color of the Year.
Individual looks at weddings
Traditional wedding party attire usually called for the newlyweds to choose their own outfits, while the bridal party and groomsmen wore similar, if not the exact same, attire. Individual choices were relegated to accessories, like lapel flowers, ties, or socks. 
However, we've seen more room for expression in recent years where bridesmaids and bridesmen could pick their own outfit in a unique style, cut, and/or color. Groomsmen and groomswomen can hop on that trend now, too. You might see a wedding party where everyone is wearing an outfit in a different color that complements what the groom is wearing.
Eye-catching patterns and textures
Because individual expression is becoming the norm, tux styles in eye-catching patterns are, too. Floral patterns and paisley styles on tuxedo jackets are especially popular. You can also expect to see brocade, metallic designs, and abstract prints. We saw a lot of velvet tuxedo jackets and velvet accessories at celebrity award shows and galas in 2019, and it doesn't look like that trend is dying down anytime soon. Guys are embracing personal choice and originality when it comes to their formalwear looks.
Tailored, tapered fits
The slightly loose and boxy fit of tuxedos past is no longer in. Like suits and many menswear pieces in general, guys want their tuxedos to fit close to their bodies, emphasizing what they have (and maybe sneakily hiding what they want to cover up). Pants have gotten a bit shorter and skim closer to the legs, ending in a tapered hem. Tuxedo jackets have less padding and less fabric, showing off their silhouette rather than trying to change it. Slim fit tuxedos have been all the rage for a while, and that isn't changing as far as we know.
Swap for suits
Not a fan of tuxedos? It's become more acceptable at many formal events to rock a suit instead! A well-fitting suit in a versatile color is a wardrobe staple for many men. And a suit made of wool appropriate for most seasonal weather can last quite a long time. Guys are putting their own personal style touches on these suits with patterned ties, interesting pocket squares, complementary mix-and-match waistcoats, and an array of colorful dress shirts.
Find your style with Jim's Formal Wear
The main takeaway? Don't be afraid to express yourself and buck tradition with your tuxedo style. Formalwear trends come and go, so take a chance on a new tux style now. Jim's Formal Wear can help you do that. We have something for everyone in our tuxedo collection, so you can look amazing at your next event.