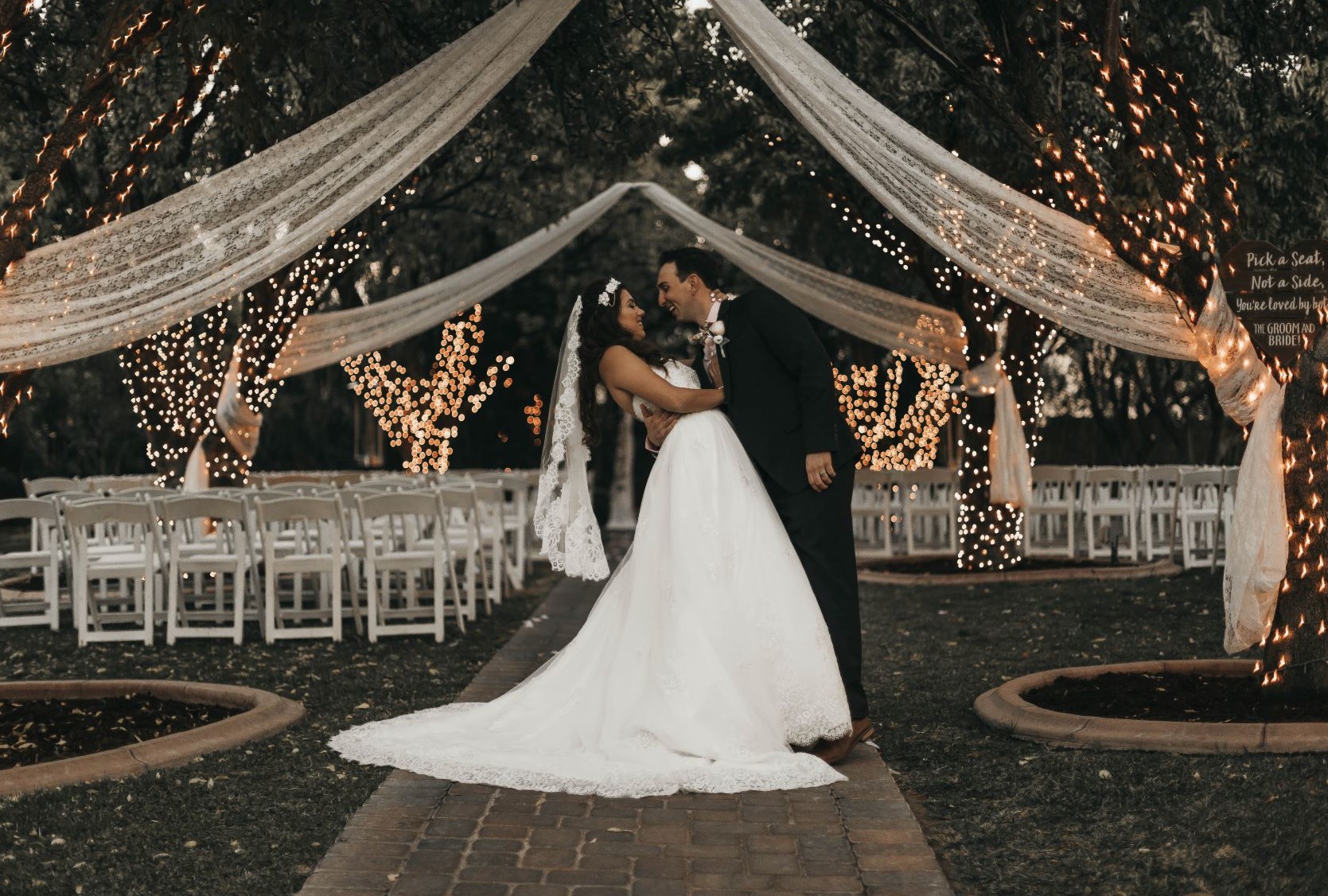 As a new decade begins, you might take time to reflect on the past year. But it's also a great time to look forward to the future! If you're getting married in 2020 (or you think you might be getting engaged), take a look at some new wedding trends you might expect to see in the new year.
Eco-conscious weddings
There are a lot of ways newlyweds are looking to reduce the environmental impact of their wedding. Making it plastic-free and styrofoam-free, using stationery or decor from recycled paper, using local or organic food, are only a few ideas for a sustainable wedding. There's also resetting a family stone rather than buying a new ring, re-purposing an heirloom wedding gown, and composting flowers and produce when the event is over.
Soft, natural colors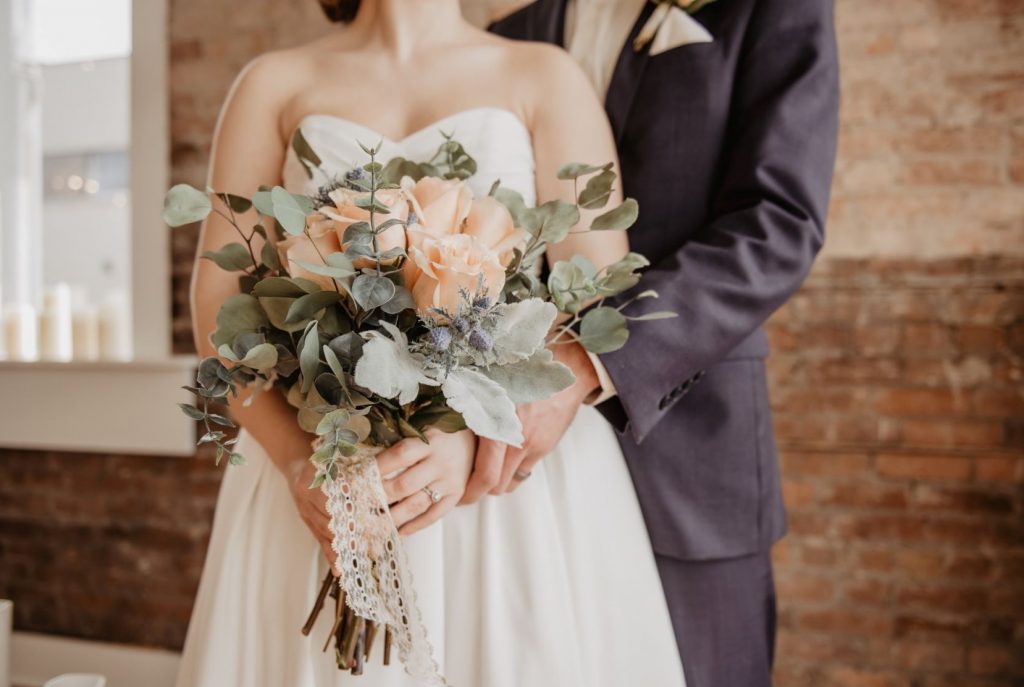 Blush and millennial pink may have been the colors of the moment in years past, but there are new hues that will become popular in 2020. Move over, ivory, and eggshell. Buff and ginger are the new natural colors that make great alternatives to bridal white. Both are romantic, complementary colors that look great paired with gold, silver, black, and ivory.
Creative suits and tuxedos
Brides don't get to have all the fun! In 2020, groomsmen are nixing traditional black tuxedos for patterned suit jackets, bold colors, and flashy footwear. If classic wedding suits are your thing, go for it! If not, there's plenty of room to play with fashion on your big day.
Self-serve receptions
Self-serve receptions are on the rise. Make your own drink, grab a bite from the buffet, or choose what you want from a bountiful charcuterie board. This trend is more casual and interactive than the traditional sit-down dinner model. It gets guests moving around, talking to each other, and having fun at the reception.
Statement decor
Call it the Instagram effect: couples are making a big statement with their wedding decor, so it will look incredible on a social media feed. Creative lighting is key; hanging pendants, lanterns, and chandeliers look beautiful and make your guests look good. Table settings, buffet tables, photo op setups, and props will be even more thoughtfully planned so they can be camera-ready, too.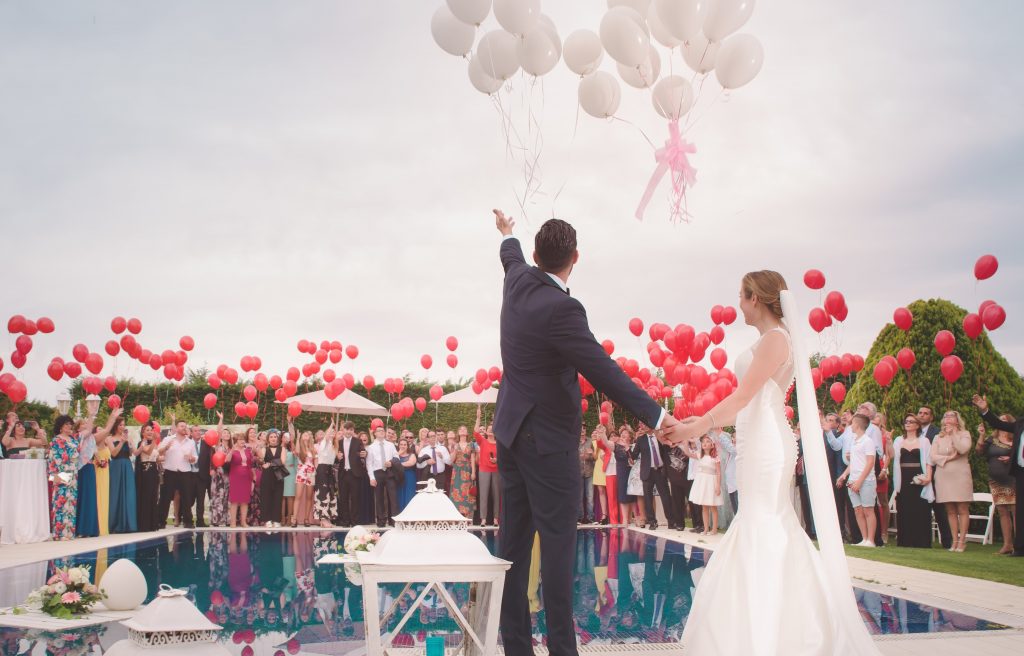 Individuality
More and more, brides and grooms want to make their weddings feel like their own. Forget traditional wedding customs. Not a fan of cake? Serve cupcakes, donuts, or pies at the reception instead. Love bold colors or striking styles? Why not rock a wedding dress in your favorite color, a floral pattern, or with a high hemline? Or ditch the dress and wear an awesome pantsuit instead? Want a non-traditional registry? Use your registry to raise money for a honeymoon, your future home, or a charitable cause you both care about rather than home decor items. The point is, your wedding day is about you and your soon-to-be spouse. Make it your own! 
Look your best with Jim's Formal Wear
Whether your style is sleek and classic or bold and trendy, Jim's Formal Wear has what you need to look best on your wedding day. Create the perfect wedding ensemble from our collection of tuxedos, suits, and accessories. Shop our wedding collection online now!