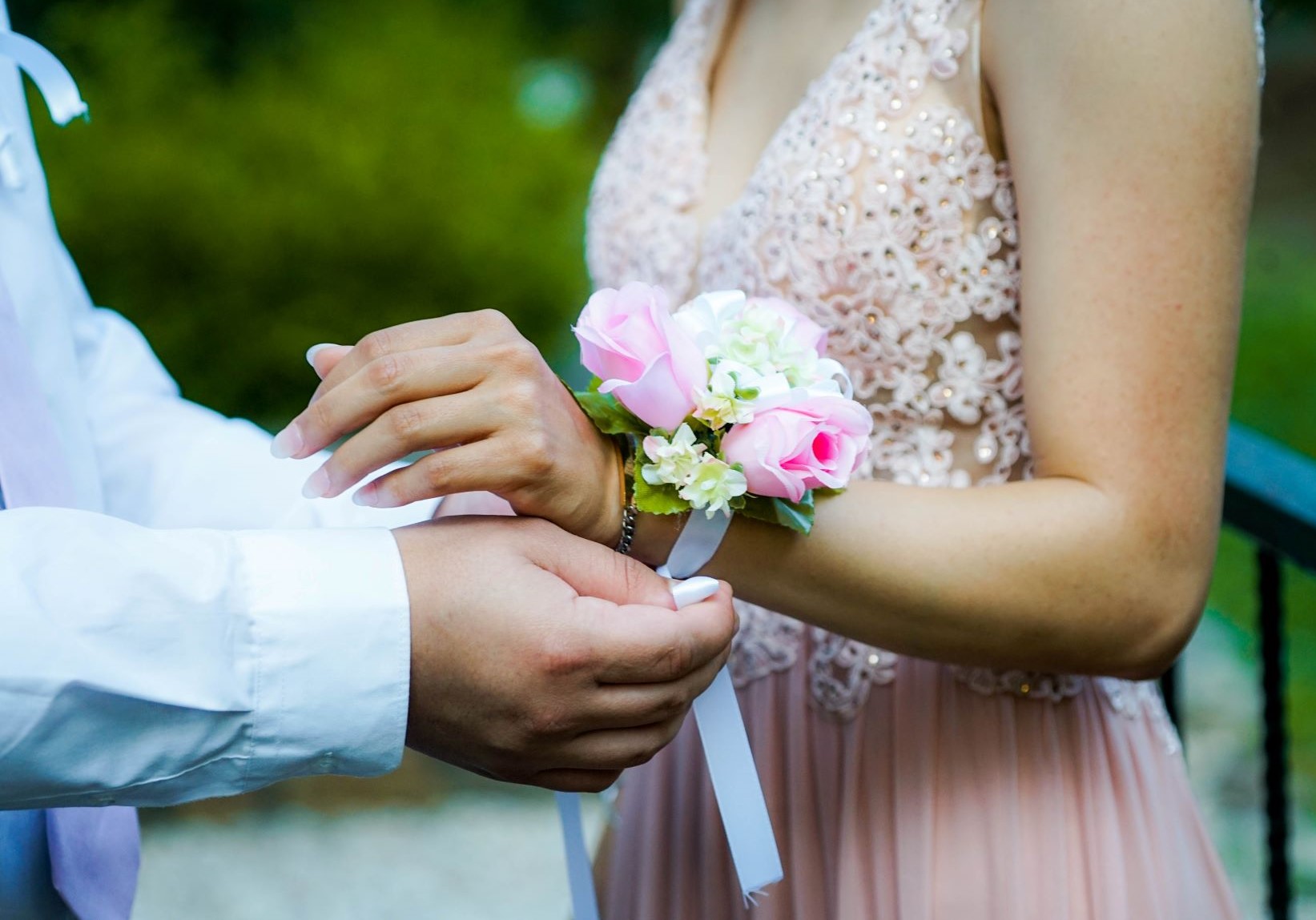 Creative marriage proposals get a lot of attention, and why not? They're special moments in a person's life, and we love it when someone goes the extra mile to make it unique. While the stakes aren't quite as high when asking a date to the prom, creative "promposals" can be just as much fun to plan and put into motion. Check out some of our top promposal ideas to try this prom season for some inspiration for your own.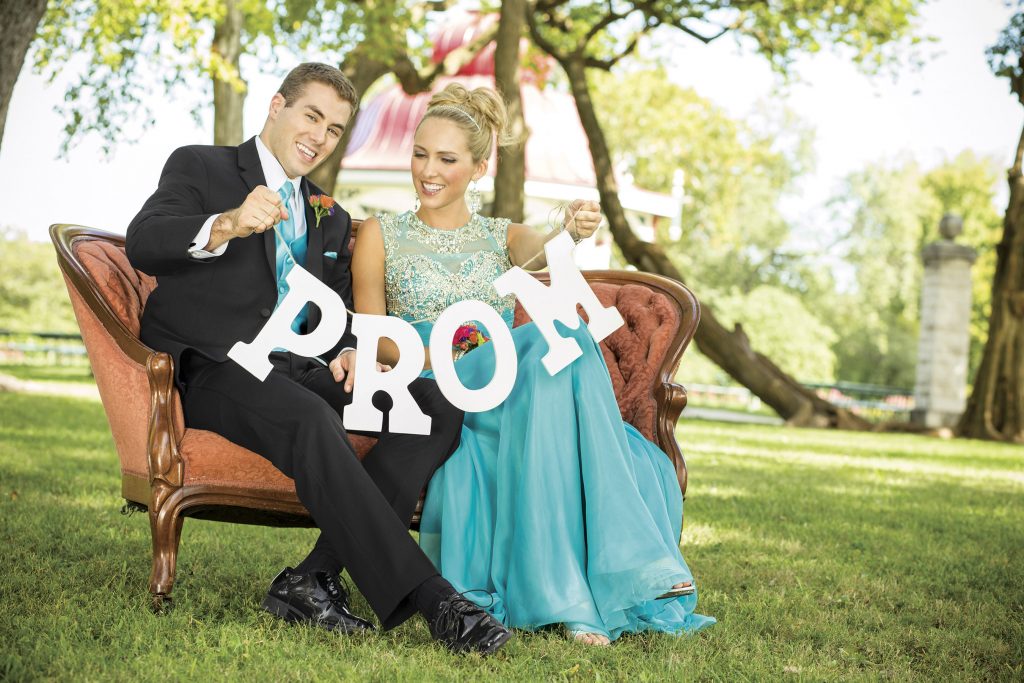 Say it with food
If you and your sweetie are also foodies, keep your promposal simple and fun by using delicious food. Jazz up a frozen pizza or order a special one from your favorite place with "prom?" spelled out using toppings. Not a pizza fan? Use chocolate chips in a big chocolate chip cookie. Or fruit on top of a stack of waffles. Or cut into the crust of a pie. Or icing on cupcakes, cake, donuts…you get the idea.
Enlist a furry friend to help
How could you say no to a promposal if there's a dog (or a cat) involved? It's pretty much impossible. Enlist your pet or borrow a friend's for your promposal. Pick a dog-themed pun to put on a sign and boom; you're done. Some of our favorites include "prom would be PAWFECT with you" or "I double-dog-dare you to go to prom with me." If none of those work, a simple "prom?" sign next to your furry friend will probably work.
Stick with a romantic beach theme
Your promposal sign doesn't have to be written on a giant piece of construction paper. Scale it down and write a beach-themed promposal on a smaller piece of paper. Roll it up and stick it in a glass bottle. (Just make sure it's clean first.) Hide the bottle in a spot on the beach, and "discover" it while you're out with your prom date. Don't know what to write on your message-in-a-bottle? We love "I shore can sea myself going to prom with you" and "I'd be lost at sea if you didn't go to prom with me."
When in doubt, make a sign
Sometimes all you need is a punny homemade sign and a prop or two to make your prospective prom date laugh. We've seen a lot of promposal signs on the internet, and here are some of our favorites:
"Prom would be unBEARable without you!" Don't forget a stuffed teddy bear for this one. 

"I know I'm not Harry Potter, but can I be your Chosen One for prom?" Dress in your House colors, or bring an assortment of candies from the Wizarding World to complete this promposal.

"Wanna make some treble at prom?" A great punny promposal for music lovers and band members.
Asking your crush to go to prom with you takes guts. When brainstorming your promposal ideas don't be afraid to be unique, funny, and creative!
Get ready for prom with Jim's Formal Wear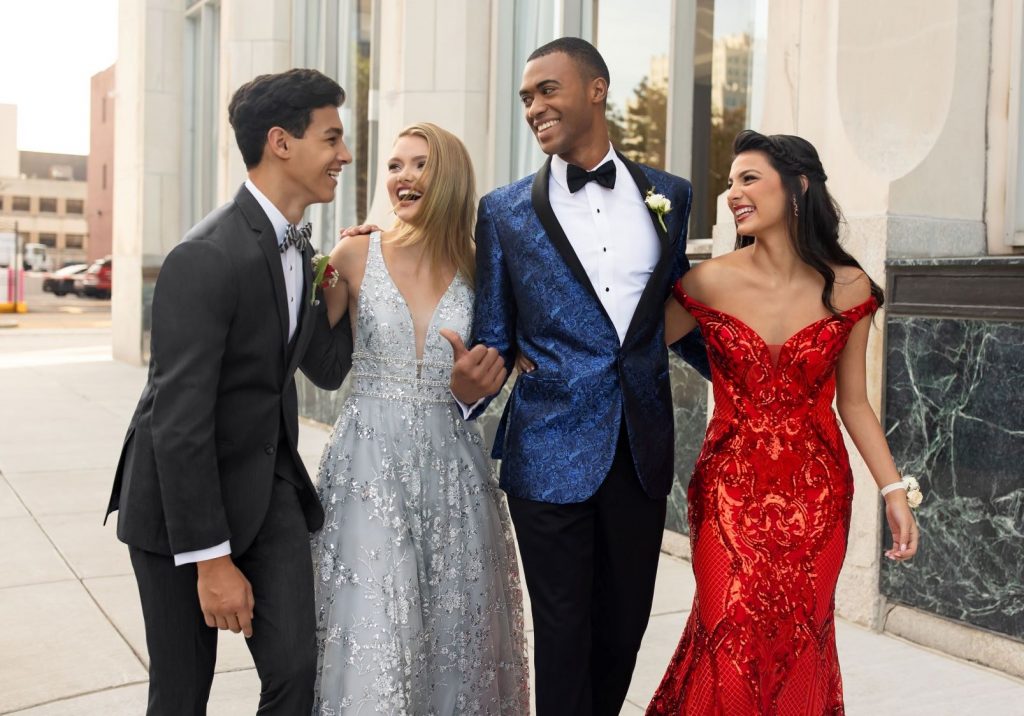 Once your date says yes to one of your amazing promposal ideas, start planning your prom outfit with Jim's Formal Wear. We have tuxedo and suit styles for every prom goer and dress code out there. Start browsing our collection online, or head to your local Jim's Formal Wear to find the perfect look!