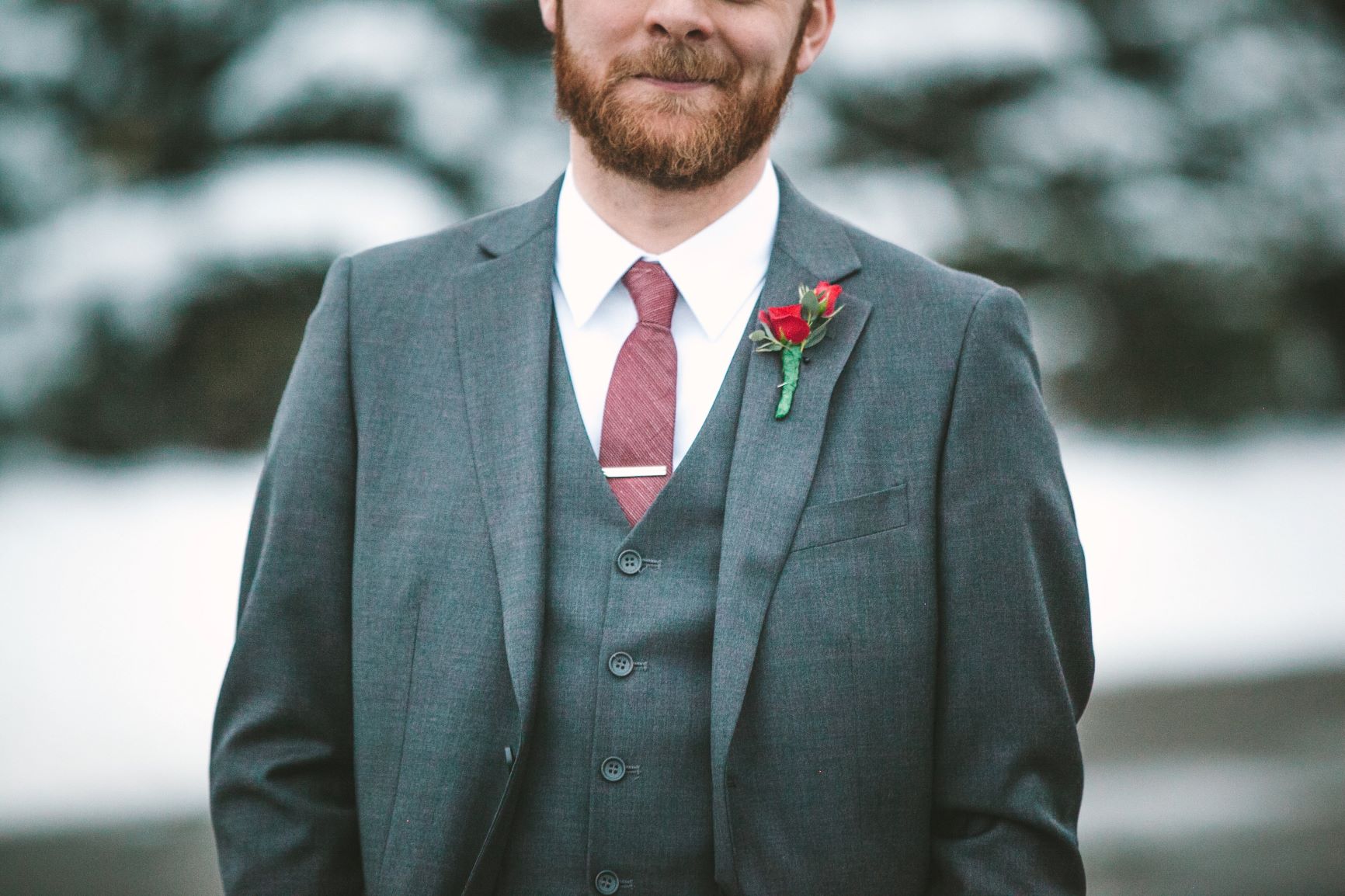 Heading to a winter wedding, office holiday party, quinceañera, or other formal events? Add one of these winter boutonnieres to your formal-wear. You'll look festive and seasonally appropriate in a subtle, dapper way. Jazz up your suit or tuxedo with our top 8 winter boutonniere ideas!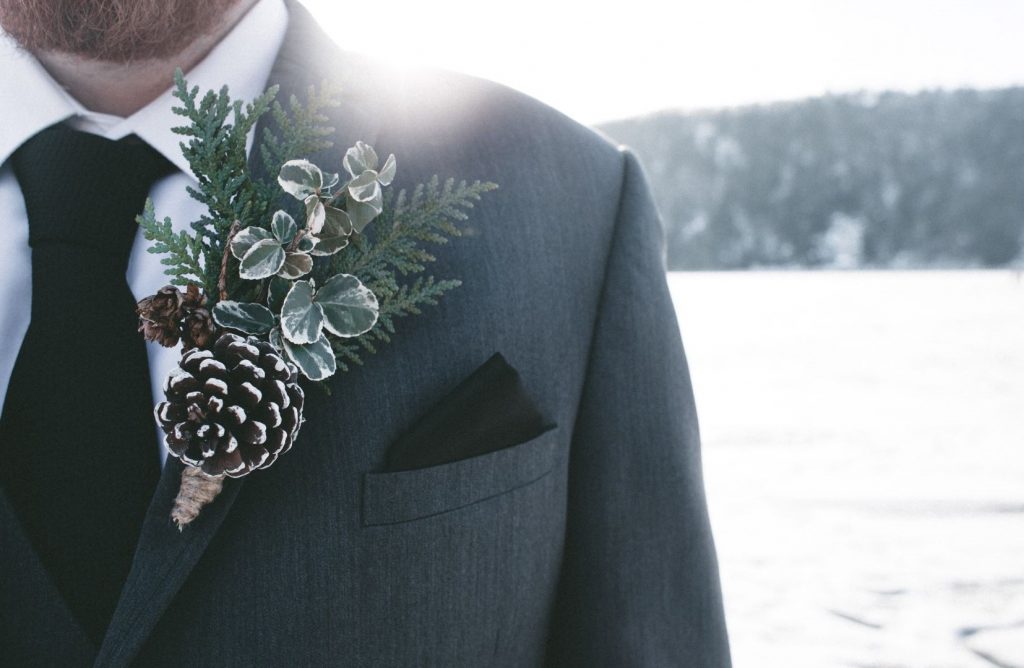 Cedar and pinecones
Want a rustic style for your boutonniere? Try one made with small pinecones and dried cedar leaves. This boutonniere looks woodsy and natural, especially with a stem wrapped in twine, buffalo plaid, or red ribbon. It'll look beautiful set against a grey or navy suit.
Boxwood and white blossoms
Boxwoods are shrubs commonly used for Christmas wreaths, garlands, miniature Christmas trees, and even topiaries. They also make beautiful boutonnieres when paired with small white winter blossoms like narcissus or jasmine.

Red winter berries and holly leaves
Gather inspiration from the Christmas wreath on your door: a boutonniere with holly leaves, a couple of pine sprigs, and a few red winter berries look perfectly appropriate for your formal holiday event. This boutonniere can liven up a black or indigo blue suit.

Silver, crystal, or glass ornaments
If you have a daring sense of style, why not kick your look up a notch with a boutonniere made with tiny crystal, silver, or glass ornaments? They can be small and round or snowflake-shaped ornaments for ultimate holiday cheer. 

Succulents and baby's breath
Not really a floral kind of guy? Keep the blooms to a minimum and use succulents instead. Green, burgundy, and blue succulents look beautiful when paired with a spray of pine needles, baby's breath, or boxwood. This boutonniere will really shine when set against a jewel-toned suit in emerald green, plum, or ruby.

Frosted fir with pearls or glass beads
For a boutonniere that looks frosted with fresh snow and ice, you might look for one made of balsam fir branches flocked in white. Add a couple of pearls or glass beads to look like snowflakes, and you're set. Wear this boutonniere with a dark navy or charcoal suit so it'll really stand out.
Plum hellebore and eucalyptus
If you're not into bright and sparkly holiday decor, stick to muted, rich colors. Plum purple hellebore is a winter-blooming flower in a dark purple, almost black color. Hellebore looks elegant when paired with simple green or purple eucalyptus leaves. Together, this boutonniere will shine when pinned to a light grey suit.

Simple roses or carnations
If none of these boutonnieres appeal to your sense of style, stick with a simple rose or carnation in white or red. These blooms are popular choices for boutonnieres and lapel flowers. You'll look classic and festive with one of these red flowers pinned to your suit or tuxedo.
Find your winter formalwear
Before you start choosing a boutonniere, you need a suit or tuxedo first! Browse our vast collection of the latest styles at Jim's Formal Wear. We have suits and tuxedos perfect for every occasion, from black tie events to weddings to parties. Find yours today!