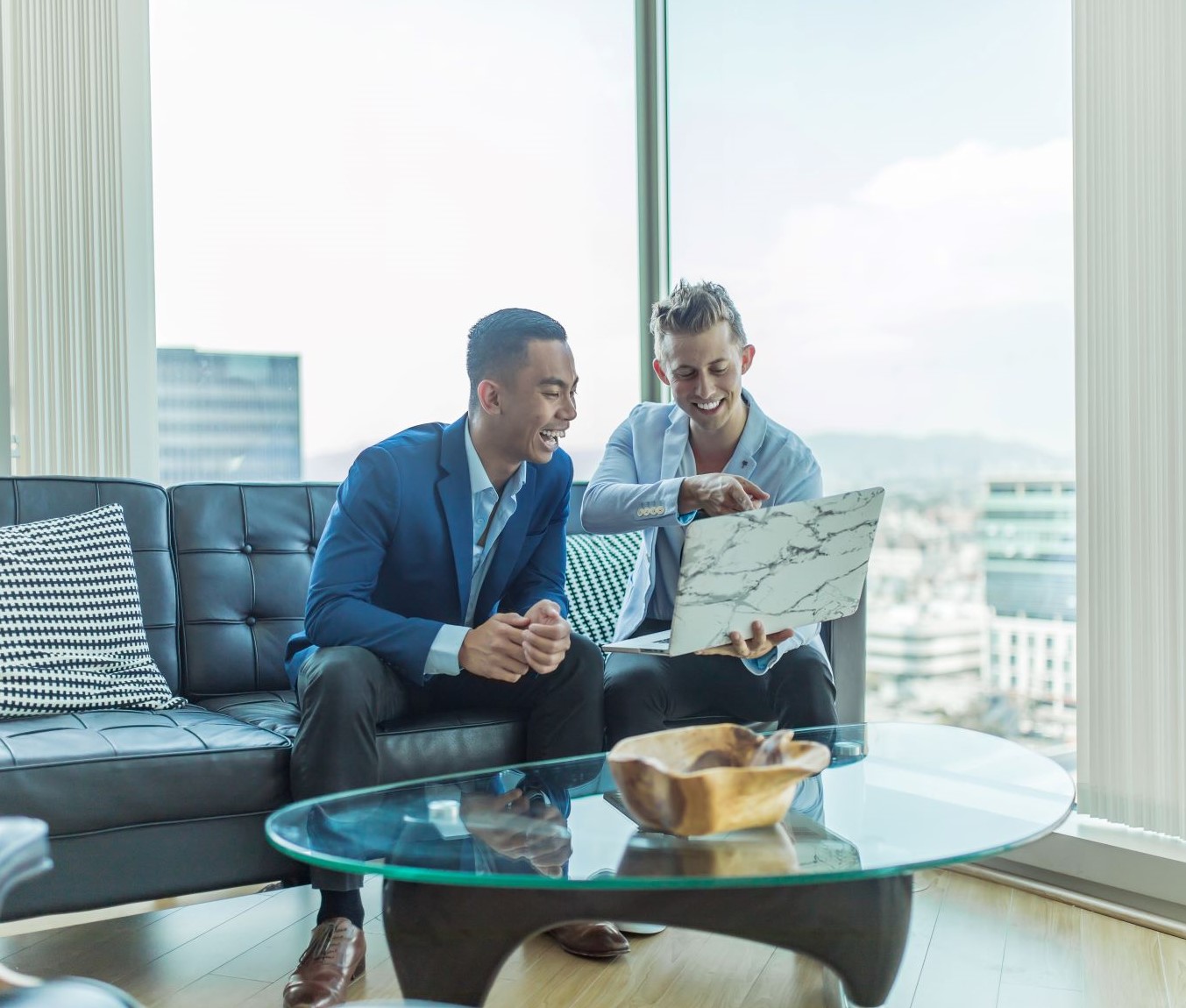 Casual dress codes are becoming more and more common in the workplace, so how do you know when to wear a suit to an interview?
The classic rule of thumb is to dress one step above what employees typically wear. Overdressing is usually a safer bet than under-dressing. But how do you determine what that one step above is? We'll guide you through the process below.  
Look at the industry 
First, look at the industry you'll be working in. Some industries are more traditional and formal with their dress code. Think about how lawyers, investment bankers, accountants, and government employees typically have to dress. They have to look serious, dependable, and professional, which means their dress code is usually more modest. Think classic suits in conservative colors like navy blue and charcoal grey.
In comparison, think about a typical employee who works at a tech company or a startup. Those dress codes are more casual and relaxed. Hoodies, jeans, even shorts are the norm. If you showed up to an interview at one of these companies in a full suit and tie, you'll look out of place and feel uncomfortable.   
Research the company culture
Do your homework and find out what employees in your industry and in the company itself typically wear day to day. You might find pictures of employees on the company's social media pages, or luck out and find a dress code policy on a review site like Glassdoor. Use your findings as a baseline for your interview outfit.
Dress one step above the employees
Remember, you want to dress slightly more formal than what employees usually wear to the office. Let's break down some interview outfit ideas based on the company's dress code, from the most casual to the most formal.  
Casual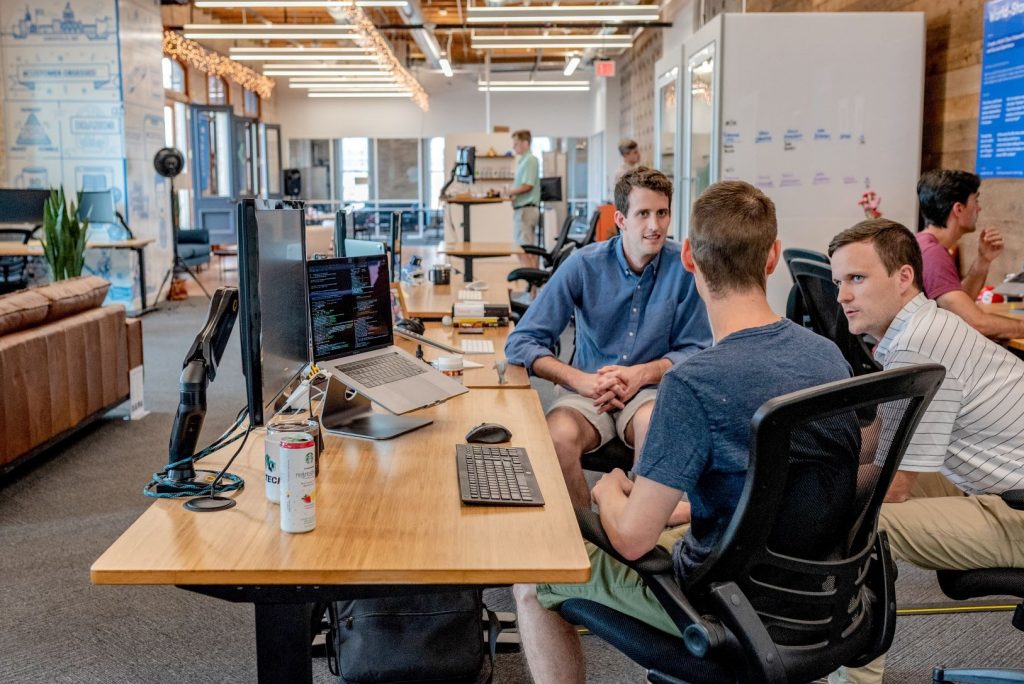 Industries: technology startups, warehouse, and industrial jobs, creative positions, retail and food-service
Typical employee outfit: jeans, T-shirts, sneakers; casual fabrics like cotton and linen; pullover sweaters and casual outerwear like moto jackets or bomber jackets 
Wear to your interview: As its name implies, this is the most casual dress code. Wear a polo shirt or button-front shirt, khakis or chinos, and shoes like boots, chukkas, or brown leather oxfords. Add a tie if you like, and tuck your shirt in. Whatever you decide to wear, make sure it fits you well and is free of wrinkles. You'll match the company dress code and culture, but you're also acknowledging that this interview is important, and you want to make a good impression.
Business Casual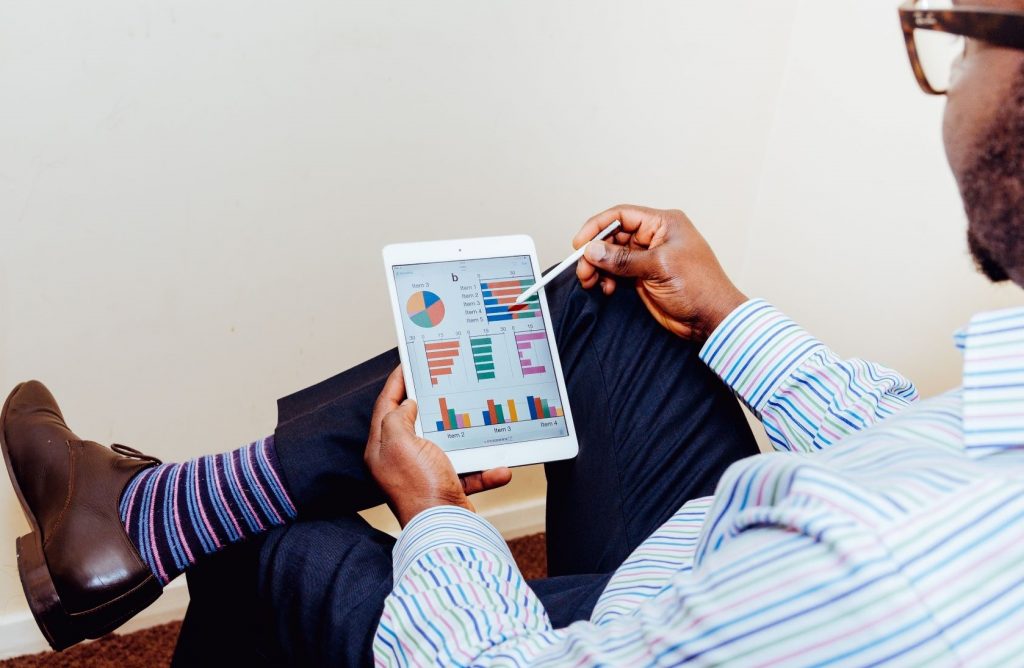 Industries: most office jobs, administration, upscale retail or service
Typical employee outfit: slacks or khakis, button-front shirts or polo shirts, ties optional, comfortable yet slightly dressy shoes
Wear to your interview: Business casual can also be referred to as "dressy casual." If you think a formal suit will be too much for your interview, stick with business casual. Wear a light-colored button front shirt with a dark blazer or sport coat. A white or light blue shirt always looks great with a navy blue jacket. Pair with dressy slacks and dark leather dress shoes. Pick a solid colored tie or one with a muted pattern. 
Business Professional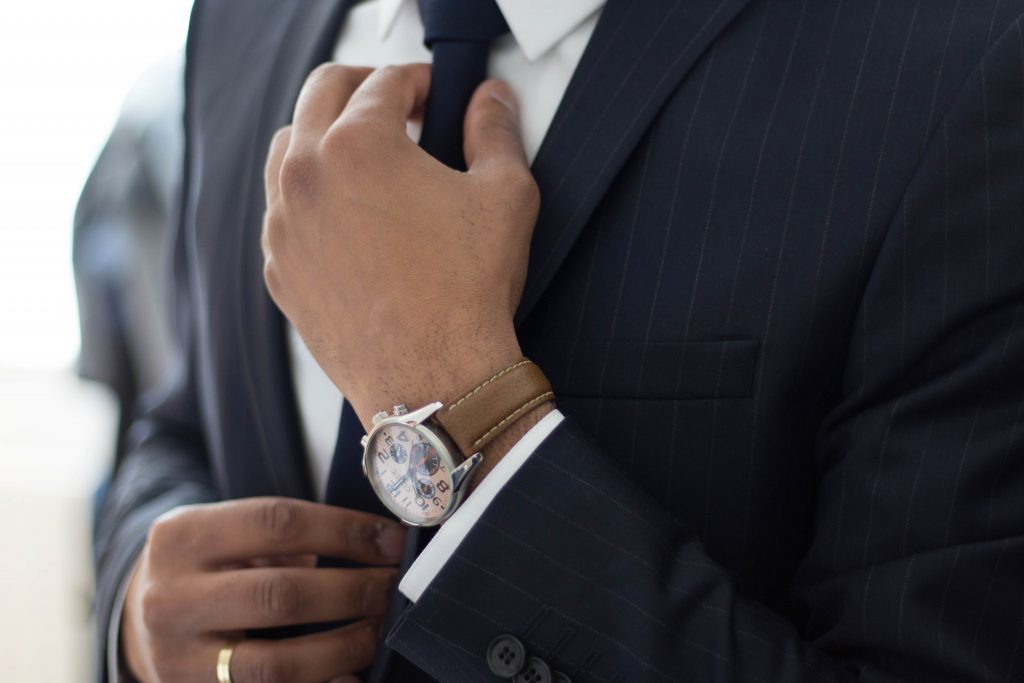 Industries: manager or supervisor roles, teachers and professors, highly visible public service positions, PR and advertising
Typical employee outfit: conservative suit, possibly in neat patterns like pinstripes or check; patterned and colorful ties, cufflinks, collared button-front shirts
Wear to your interview: When a full suit day-to-day isn't appropriate, but employees still need to look impressive, they probably have a business professional or "traditional business" dress code. For this interview, stick to a classic, conservative look. A navy or charcoal grey suit is no-nonsense and traditional. Choose a single-breasted wool suit in matte material. Wear it with a crisp white button-front shirt and polished dress shoes. Pick a matte tie that isn't too flashy or busy. Finish your look with a leather belt that matches your shoes, a nice watch, and cuff-links.
Business Formal
Industries: Executive positions, politicians, banking and finance, prominent law firms
Typical employee outfit: a wool suit in modest colors, solid white shirts with spread or point collar, crisp pocket square, polished shoes, conservative accessories.
Wear to your interview: This is the most formal dress code, but it's still very similar to business professional. The difference between the two is how flexible you can be in your outfit choices and the industry you're working in. For an interview, you need to impress. You can wear the same outfit as our business professional suggestion: charcoal grey or navy suit, white shirt, polished leather shoes and belt, conservative tie. Making sure your suit fits is an absolute must (get it tailored if you can.) Everything must be clean, pressed, and neat.
Complete your outfit with Jim's Formal Wear
Find everything you need for your interview at Jim's Formal Wear. Browse our online selection of styles to complete your interview look, whether the dress code is business formal or dressy casual.