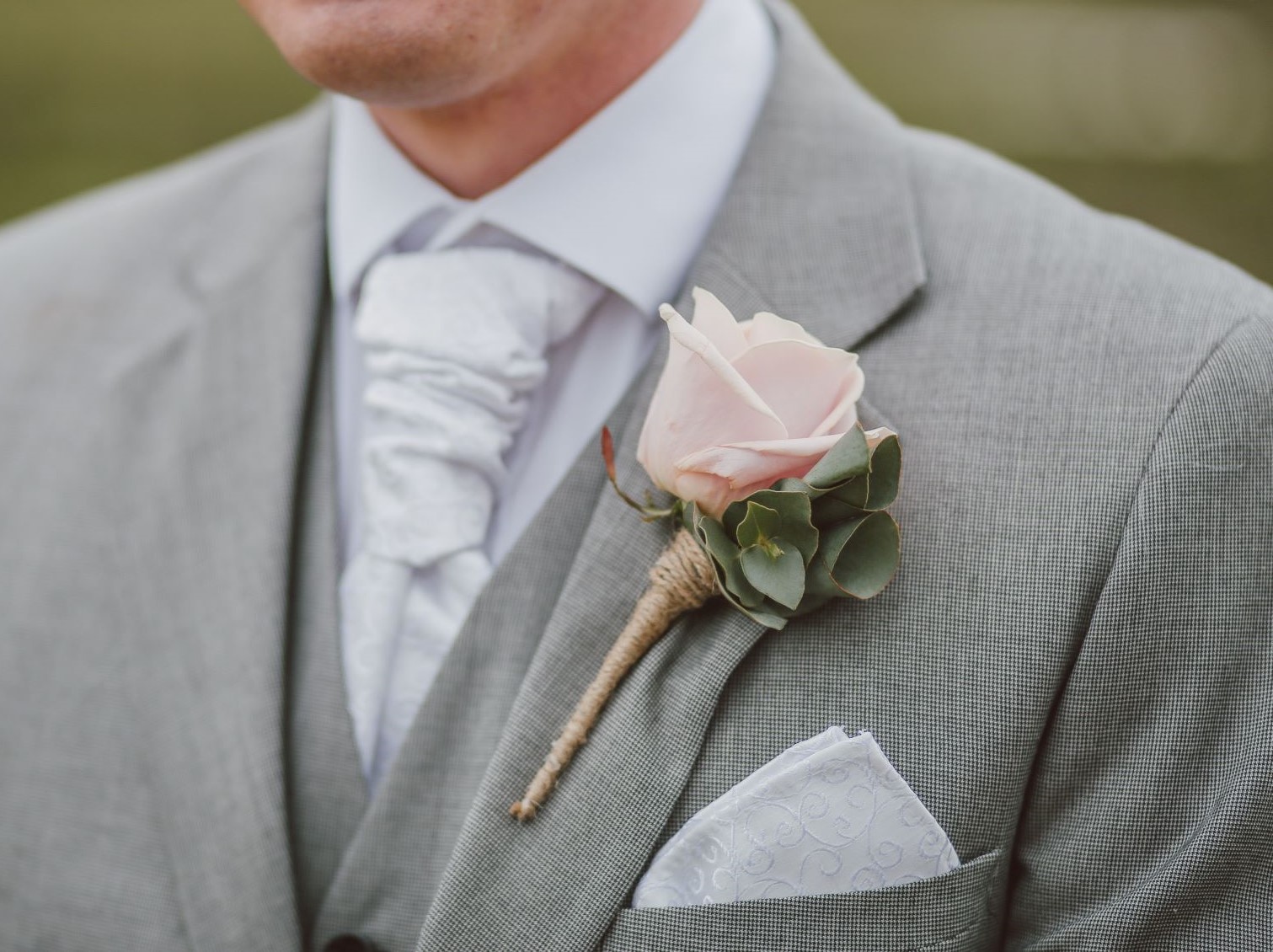 When you start wearing or buying suits more often, one detail you might begin to notice is the suit pocket style. Unfortunately, choosing a suit pocket style can be difficult when suit pockets are often overlooked, or seen simply as a practical detail on a suit jacket. Do you know your different suit pocket styles? We break down the different types of suit pocket styles, what they look like, and when they look best to wear.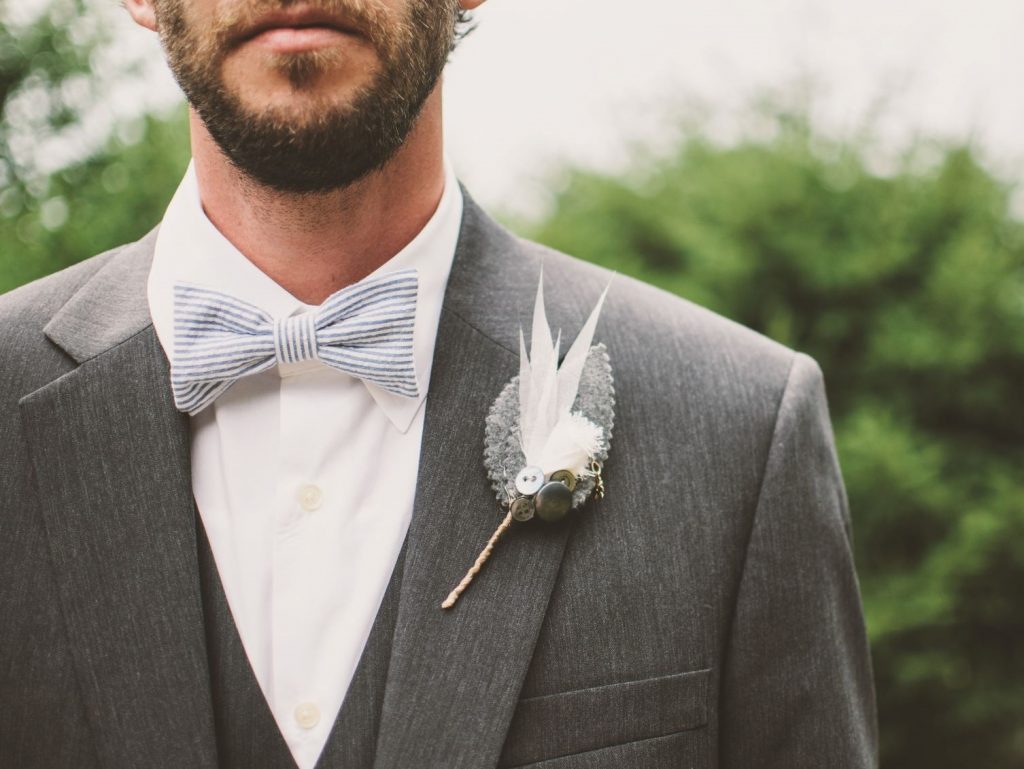 Patch pockets
There are three main types of external suit pockets on suit jackets. One of the most casual styles is a patch pocket. It's a basic style that looks like a patch attached to your jacket. Essentially, that's what they are: separate pieces of suit fabric stitched to the outside of your jacket or blazer. Patch pockets are some of the earliest, simplest kinds of pockets.
Because they're casual, you're more likely to see patch pockets on blazers or sport coats. You might also spot them on an informal suit, like a cotton or linen summer suit, one that wouldn't really be appropriate to wear to the office. 
Flap pockets
Flap pockets are slightly more formal than patch pockets. It looks like a patch pocket, covered with a flap of fabric that's the same material as the jacket or blazer. Flap pockets are really common, and you can't go wrong wearing a jacket with flap pockets. You'll find them on sports coats, power suits, and more.
It's a versatile suit pocket style that will look good at the office, cocktail parties, and weddings. Black tie events are really the only occasions you should avoid wearing flap pockets too. If you have flap pockets, you can even tuck the flaps inward to create a different look: jetted pockets. Just be sure to keep both pockets the same style, so you look neat and intentional.
Jetted pockets
The most formal type of suit pocket, a jetted pocket, looks like a simple slit in the fabric of your suit jacket. Jetted pockets create an elegant, streamlined effect. They're also called besom pockets, piped pockets, or welted pockets. Traditionally, you'll find jetted pockets on tuxedos or other formal wear appropriate for black tie or white tie events, but you might also find them on suit jackets or even sport coats. Keep in mind that jetted pockets look best when worn to formal events, though.
Angled pockets
Also called hacking pockets, angled pockets look very much like flap pockets, but they're set at an angle. This style of slanted pocket was made to be easily accessible while riding on horseback. So naturally, they create a sporty English look. However, even if you don't get around by horseback anymore, you can still rock angled pockets for a little equestrian flair. The angle can even help you look leaner and taller since the angle naturally draws the eye upwards.
Ticket pockets
Have you ever noticed a seemingly inexplicable third pocket above the right main pocket? That's a ticket pocket. A ticket pocket will usually be slightly smaller than the main pockets, and it usually appears as a flap or angled flap style. Like its name suggests, ticket pockets were a helpful feature for carrying tickets while riding the train. Its wearer wouldn't have to rummage around in his suitcase or other pockets for his ticket. And like angled pockets, ticket pockets look best on British country-style jackets, like tweeds or herringbones. So if you love dapper vintage style, you might like the look of a ticket pocket on a jacket.
Breast pocket
Last but not least, don't forget the breast pocket! The breast pocket is usually a jetted or patch pocket on the left side of your jacket on the chest. A jetted breast pocket will have a visible edge that may be reinforced, or welted. This kind of breast pocket will look sleek and slightly more formal, especially when accentuated with a pocket square. Or, the breast pocket on your jacket will be a patch pocket, common in outerwear or casual jacket. For example, you'll see patch breast pockets on field jackets or safari jackets for a casual, utilitarian suit pocket style.
Care for your suit jacket and pockets
Be careful using your pockets; sharp items like keys can damage the lining. And be mindful of how your suit jacket looks when the pockets are stuffed with your wallet or phone. Too many items can weigh the pockets down and make you look bulky. If you buy a new suit and find the pockets are sewn shut, you can snip those threads to open up the pocket. This stitching is common and helps suit jackets retain their shape until they're sold. 
The key to choosing suit pocket styles is dressing according to the occasion. Patch pockets are the most casual, flap pockets are a versatile look for most events, and jetted pockets are best for formal events. Plus, don't forget about your personal style! If you like English countryside style or vintage looks, don't be afraid to experiment with angled pockets or ticket pockets. 
Jim's Formal Wear can help you find a new favorite suit. Be sure to browse our collection of different styles (and pocket styles) for your next event.