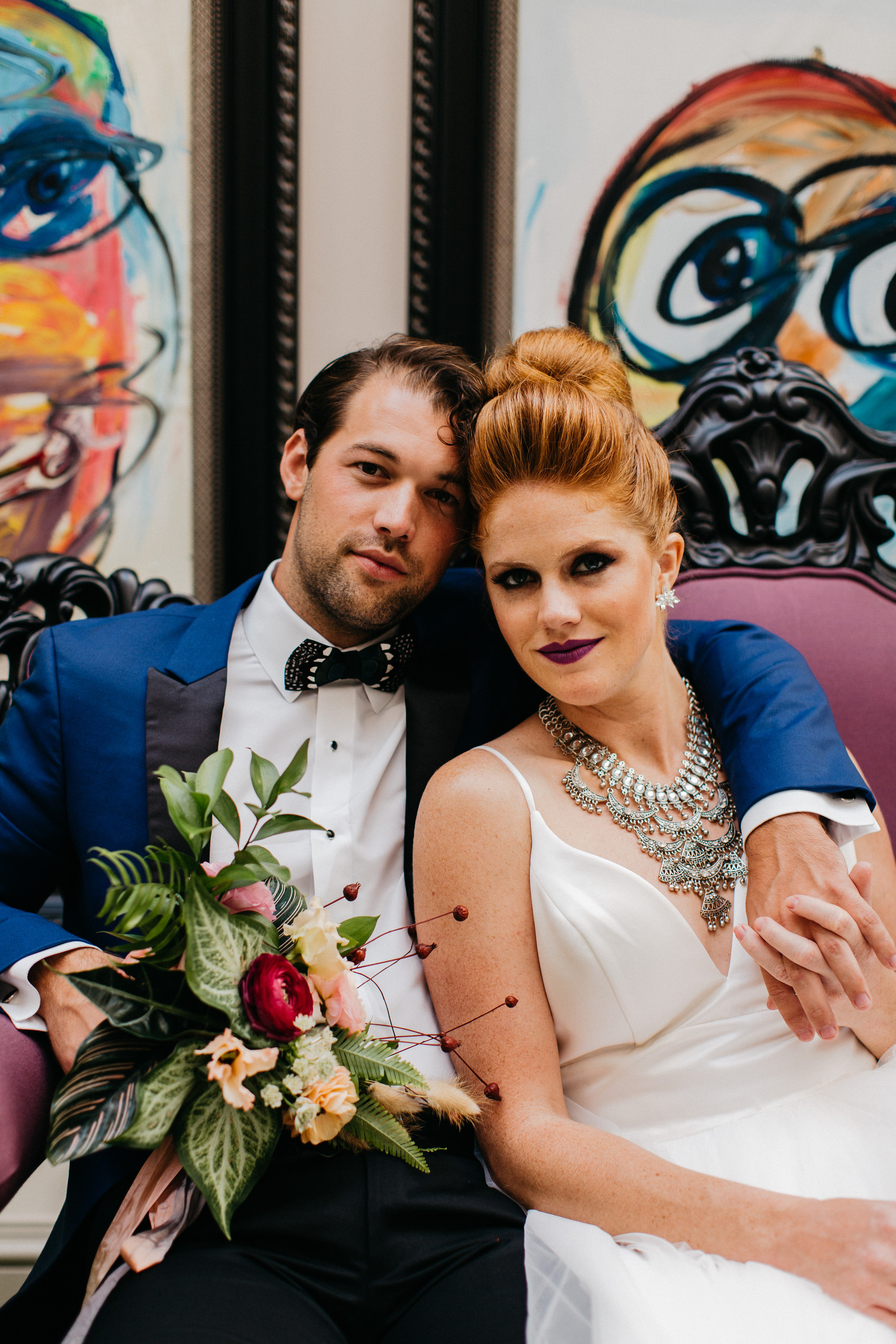 If you're like so many couples that had their Spring 2020 wedding plans canceled by Covid-19, you're likely feeling a little overwhelmed at the possibility of starting the planning process again. Your emotions might range from excited to sad to angry, and that's OK. There's no right way to feel in this moment. Once you've given yourself the time to grieve the wedding that once was, check out this step-by-step guide to postponing your wedding.
Communicate with the venue and vendors
This is a confusing time for everyone, especially if you're planning a large-scale event like a wedding ceremony or reception. Many of your wedding vendors are in the same predicament, as their livelihood relies on events such as yours. Regardless, contact your venue, vendors, and suppliers just as soon as you know that you will be postponing your wedding. Review your wedding contracts with each vendor, and talk through the options to reschedule your date for later in 2020 or even next year.
Your venue and vendors may suggest non-traditional solutions to combat the challenges of Covid-19, so remember to stay flexible. For example, if you're set on having a 2020 affair, consider hosting your wedding on a weekday instead of a weekend. If your state and local authorities will not allow large indoor gatherings, opt for a virtual ceremony and an outdoor reception so all your guests can take part. Be creative; challenging times are cause for inventive measures.

Consult with your family and wedding party
Your close family and wedding party should be some of the first to find out about your decision to postpone. Lean on them to help you contact your vendors, cancel shipments, and ultimately reschedule the event. Choose your new date with your squad in mind since you'll want to be sure it works with their schedules.
If your family is helping you with some or all of the wedding expenses, discuss your budget. Postponing the wedding may come with added costs. You'll want to have a good understanding of what money you have available to commit. If necessary, research tips to stay on a wedding budget and adjust your plans accordingly.
Notify your guests about postponing your wedding
Next on your checklist should be to notify your guests of you postponing your wedding and the date change if there is a new one set. You can go about the notifications in whatever way is easiest for you. A personal phone call to each guest is likely impractical, but you could send a group text or email to most of them. If you have a wedding website, don't forget to update it. And if the date is far enough in the future, you might choose to send out a "Save the Date…Again" announcement.
If your wedding is a destination event, give suggestions to your guests on how to reschedule hotel reservations and flights after speaking with the resort or hotel.
Continue planning at home.
There's no reason for you to stop the planning process just because of the virus and the possibility of postponing your wedding. Just keep in mind that many businesses are either closed to foot traffic, or they're working with added restrictions. So be patient and flexible, and keep your mind open to working with them in a new way.
Your bridal shop may walk you through a virtual appointment where you pick dresses through a video conference and then try them on in the comfort of your own home. Your florist may ask you to do some research on Pinterest and then share your board with them. And your photographer may email you a checklist of photo options and ask you to complete the questionnaire before meeting with them.
Men's formal wear is not immune to the changes in service, but Jim's Formal Wear is here to help you through that process. When booking your men's formal wear, you may be asked to take measurements for each of your groomsmen and submit them to the store. Our instructional videos will walk you through the process step-by-step so you get the most accurate measurements for everyone. If your event occurs before vendor locations open for foot traffic, ask your retailer about our Direct Delivery option to deliver the tuxedos or suits directly to your home, office, or destination.
When you're ready to find the perfect suit or tux for your wedding, count on Jim's Formal Wear to help you look your absolute best with options from the finest designers to purchase or rent. So start browsing our wedding styles now!