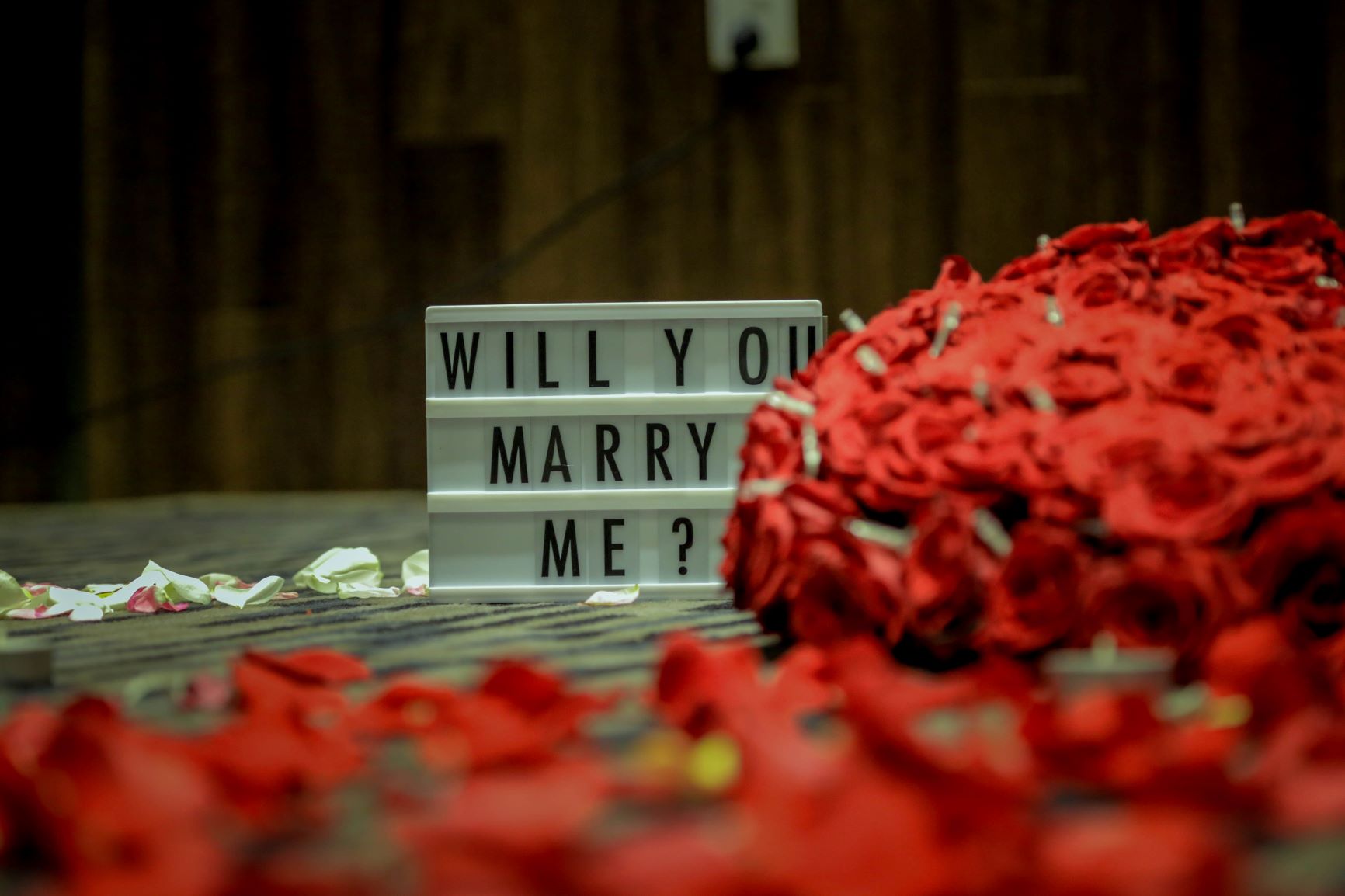 Couples today are always on the look out for creative proposal ideas. A marriage proposal is a once-in-a-lifetime moment, so it makes sense that you'd want yours to be unforgettable and unique. We think a proposal should be special to you as a couple; for example, it's probably not the best idea to propose to your significant other (S/O) on the top of the Empire State Building if they're afraid of heights! Think about your S/O's personality and hobbies to begin planning your proposal. Here are our top 5 creative proposal ideas to help you out if you get stuck after that.
At the end of an adventure
If you're both outdoorsy types, come up with a creative proposal that caps off one of your outdoor adventures. One of the great things about this type of proposal is that it'll seem just like any other outing. Your significant other probably won't suspect a thing.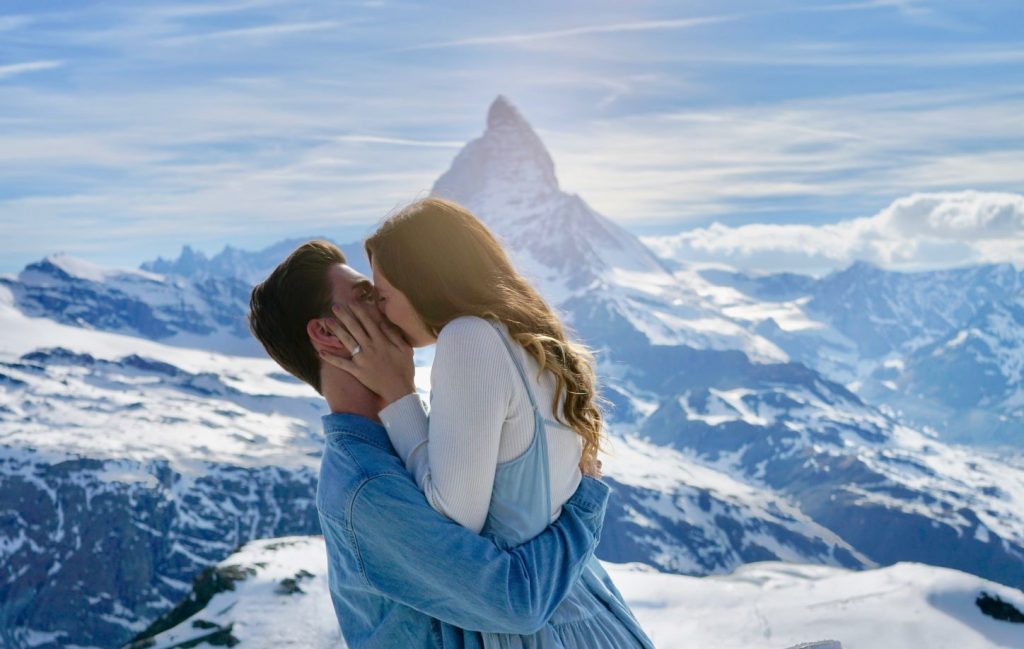 You might pick a scenic spot at the end of a hike or a rock climb, where you can ask a few friends, family, and maybe even a photographer to wait and witness the moment. Going skydiving? Make a simple sign to hold up and show to your S/O mid-air. Frisbee trick shot YouTuber Brodie Smith put together an epic proposal for his girlfriend Kelsey and asked her to marry him at the end of a very long zipline. She had no idea, and she said yes.
On a scavenger hunt
Do you and your significant other like puzzles, board games, or mystery stories? Then, turn your proposal into a fun and engaging scavenger hunt. Depending on how big and detailed you want the scavenger hunt to be, you can do this in your home, neighborhood, or at a favorite public park. If you're both the sentimental type, create written clues that talk about your favorite memories or hide those clues in places that are meaningful to you. You can even ask friends and family members to help your S/O get dressed and relaxed along the way before the big moment.
Using a little song and dance
Are you a pair of music worshippers or dance lovers? Incorporate a little song and dance into your proposal. YouTuber Isaac Lamb went all out proposing to his girlfriend, Amy, by choreographing a public song and dance routine with friends and family. If you don't want to do something that big, this kind of proposal is easy to scale back! Create your own proposal song if you're a musician yourself, or hire a band to meet you in a public location for the proposal. Then, while out on a night of dancing, pull the DJ or band aside and ask if you can steal the mic for your proposal…after they play your favorite song.
With something delicious or sweet
This proposal idea is versatile, perfect for foodies, and works for introverts who prefer to pop the question at home rather than in public. Put together a picnic or a dessert basket of fruits and chocolate, then hide the ring box near the bottom of the basket. For couples who enjoy wine or champagne, you might create a custom bottle label that asks for their hand in marriage. Then, you can toast to your engagement after they say "yes." 
On a trip together
Maybe you and your S/O share a passion for traveling. Why not pop the question while you're on a trip together? If you want to make it a big surprise, pick a scenic spot or historical landmark, and ask someone nearby to take a few photos of you. (If you want to let it slip that you're about to propose, that might make them extra careful when getting a good picture.) Then, instead of posing, or after one photo, drop down on one knee. 
This is a bit of a popular way to propose, and why not? You and your loved one are on a trip making memories together. So why not add one more? Here are the most popular places for marriage proposals around the world to inspire you. If your S/O loves New York, head to Central Park or the Brooklyn Bridge. Are they a history buff? Try the Colosseum in Rome or the Louvre in Paris. Astronomy nerd? Go stargazing at the Griffith Observatory in Los Angeles.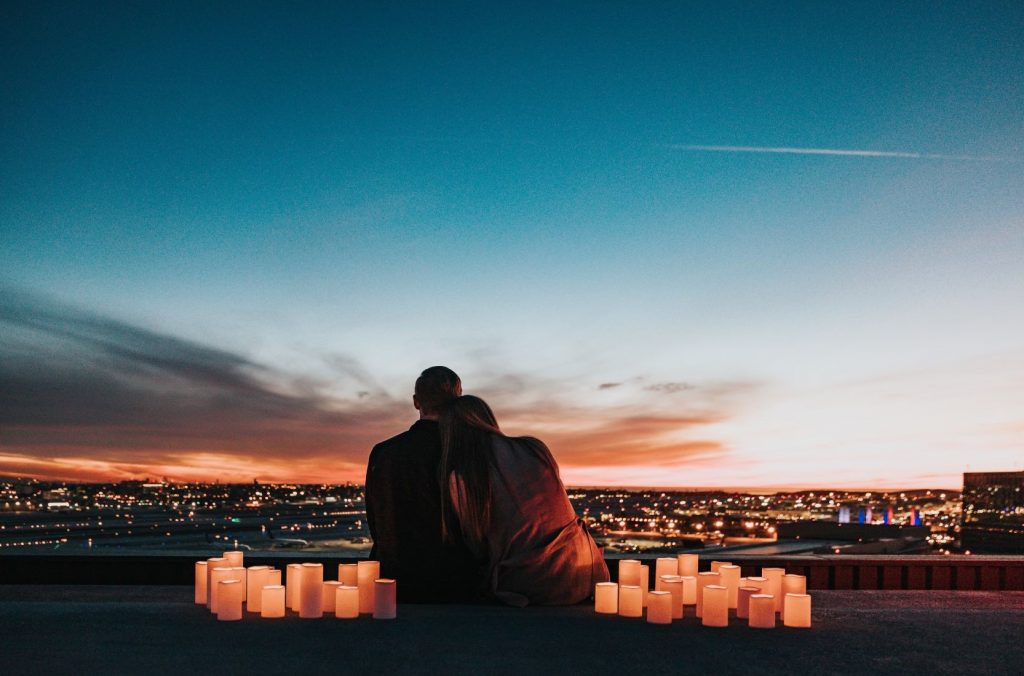 Once the proposal's over…
Successfully popped the question and implemented your most creative proposal idea? Congrats! Start planning your wedding look with Jim's Formal Wear. Find what you need in our broad selection of wedding suits and tuxedos, plus accessories like shirts, ties, shoes, and more.