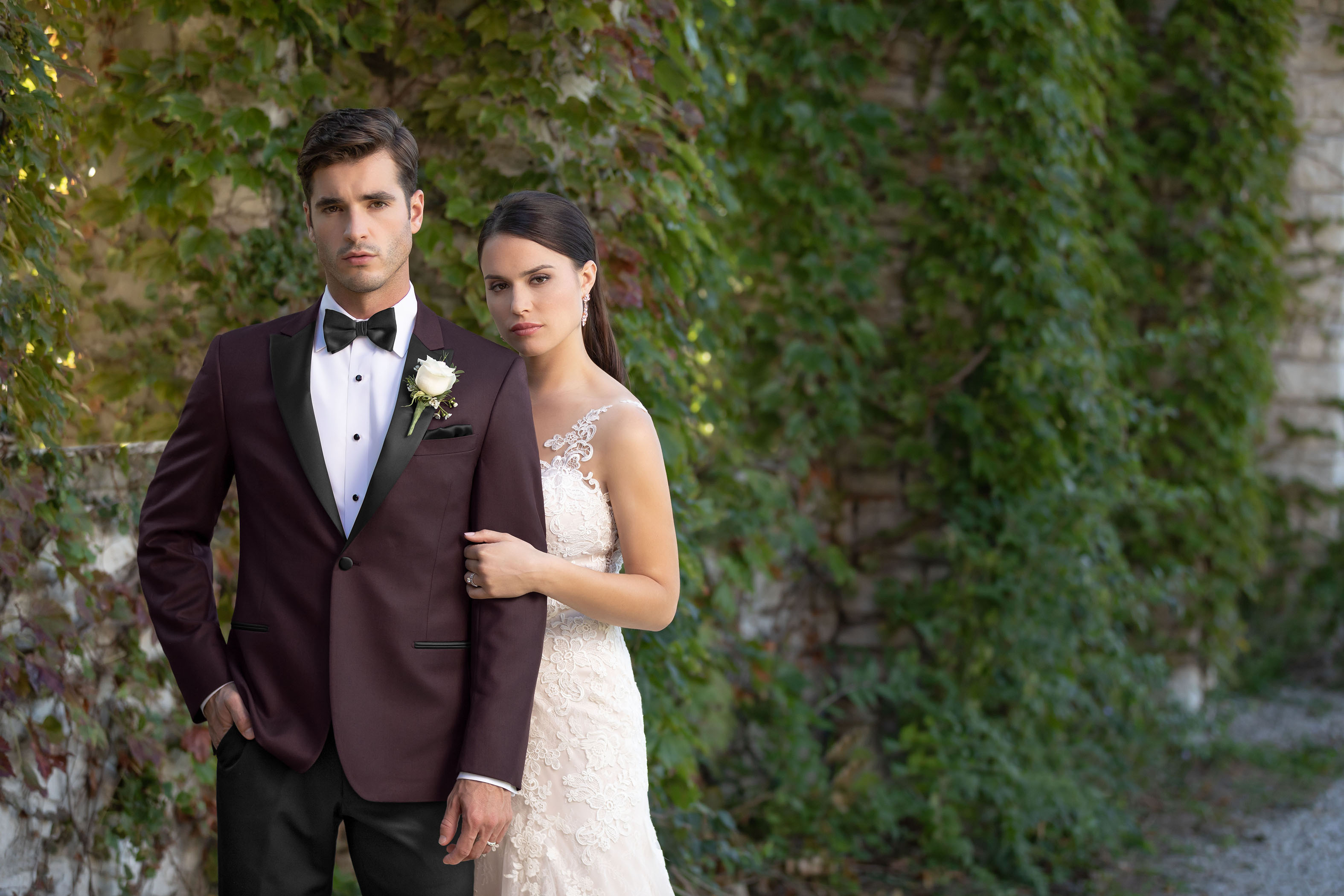 Your wedding is a very special time in your life, but if you've attended other weddings in the past as a guest, you may notice that wedding looks can feel a little cookie-cutter. Therefore, your wedding day outfit must fit your personality and style. If you and your soon-to-be spouse want a wedding look that breaks the mold, check out our ideas for 5 non-traditional wedding looks for grooms below.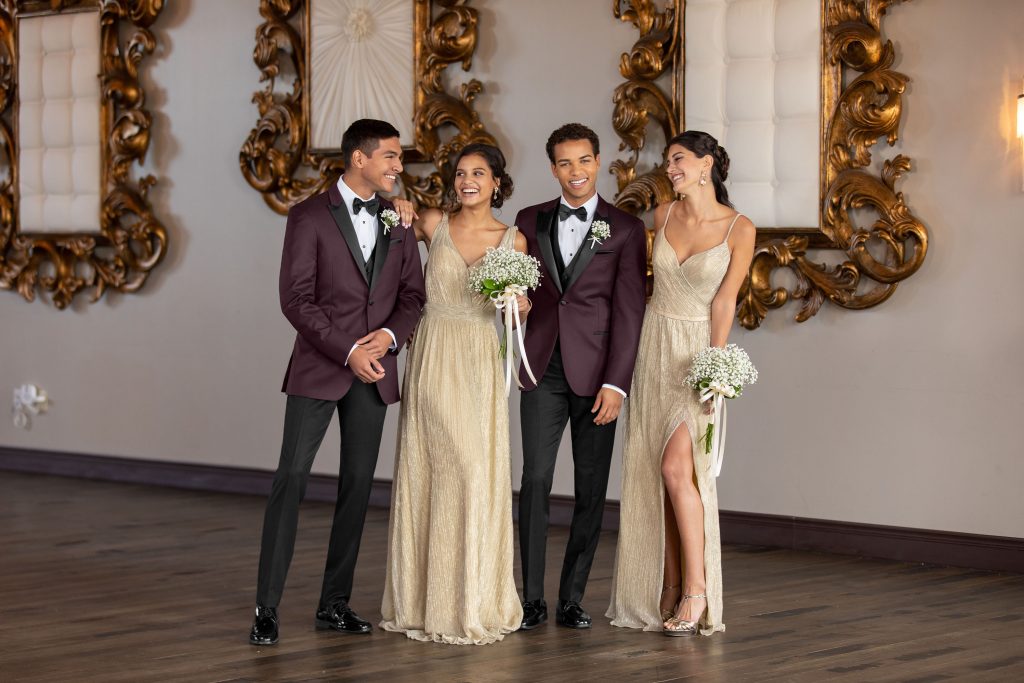 Rock a tux in an unexpected color
If your wedding is a semi-formal affair, ditch the traditional black tuxedo jacket and add a pop of color to your look. Not sure what color to choose? A burgundy tuxedo is perfect for fall or winter weddings when paired with other colors like marigold, emerald, navy, or plum. A forest green tuxedo works well in a lighter spring or summer palette of cream, mauve, dove grey, and dusty blue. 
Go monochrome
Can't decide on a color, or none of them feel like your style? Go the opposite direction and wear an entirely black outfit. A black shirt, black tie, black shoes, and black suit will look cool and unexpected. Just make sure all of the shades of black "match" in warmth and tone. To top it off, pick the perfect lapel flower that will stand out from your monochrome look.
Choose a quirky suit pattern or fabric.
Heading to the courthouse in the summer or having a ceremony on the beach? Why not wear a chambray, linen, or cotton suit? They're great choices for more relaxed, casual, and non-traditional weddings. If your dress code isn't that casual, consider a fun pattern that adds dimension and texture, like a grey plaid suit. 
If you'll have cooler temps on your wedding day, that doesn't mean you have to stick to black or charcoal grey wool suits. Instead, why not wear a cozy non-traditional flannel suit in green, navy, or red plaid? Or a luxurious velvet jacket with black trousers? We guarantee you'll stay warm in one of those options, especially if you add a waistcoat or pullover sweater to your outfit.
Mismatched jacket and trousers
For vintage and bohemian lovers, try a down-to-earth, informal look with a mismatching jacket and trousers. Got a beige tweed jacket that you love? Pair it with dark trousers in rust, navy, or dark brown and brown leather shoes. 
For a non-traditional afternoon wedding in warm weather, get creative with a tan suit: swap the tan pants for black, add a black bowtie, black leather shoes, and the perfect pocket square to create a fresh look. Or, create a perfectly preppy vibe with a navy blue suit jacket, grey pants, a pink dress shirt, and a tie.
Flowers, flowers, everywhere
Are you an eco-friendly couple who doesn't want to spend money on fresh flowers for decorations? We get it! You can still have lots of flowers at your wedding by putting them elsewhere: in your outfit. 
Swap a solid-colored or classic tie for a floral necktie or bowtie that complements your suit or tuxedo. Need more flowers? Wear a floral shirt instead of a white dress shirt with a black or navy blue suit. Or, go full floral and wear a suit jacket and trousers with a flower print. Remember that your floral suit is the star of the show, so keep your dress shirt, tie, and shoes classic for this look.
Start building your wedding outfit.
To make your wedding day truly special and memorable, find the perfect outfit with Jim's Formal Wear! We have wedding suits, wedding tuxedos, and accessories to create a look you'll love. Browse our online collection of traditional and non-traditional wedding looks today!