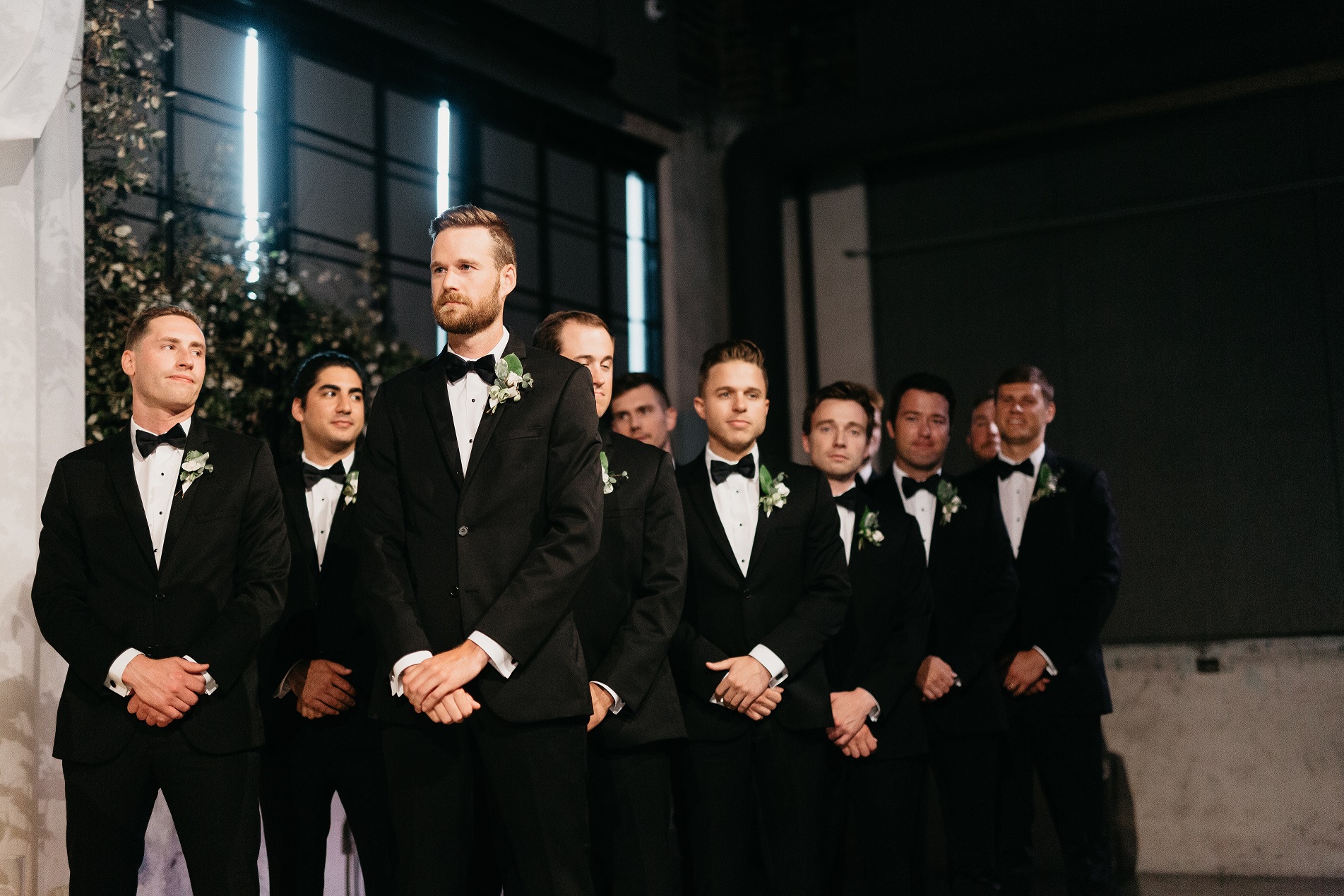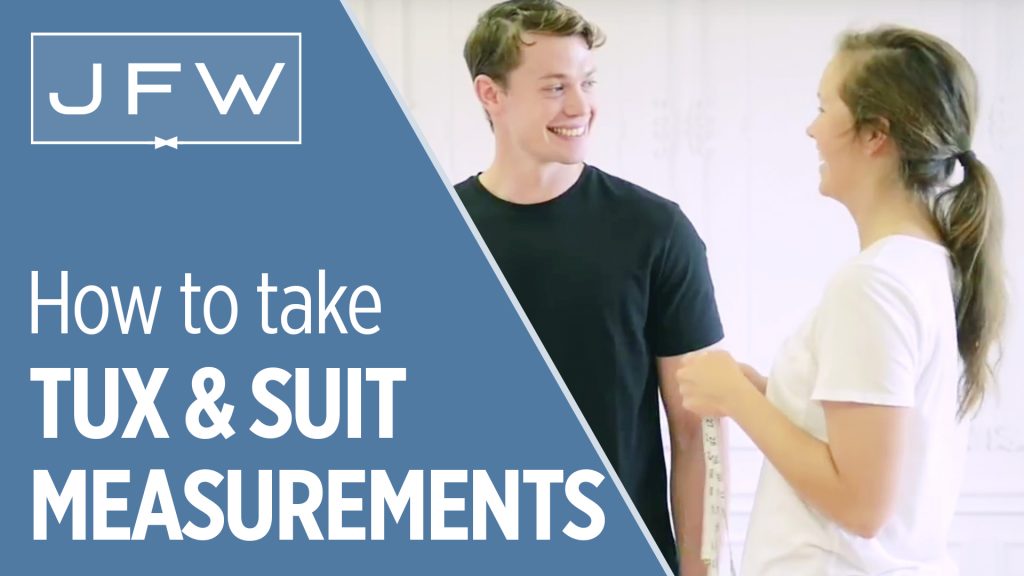 While it's generally best to have a professional take your measurements for a tuxedo or suit rental, we understand it's not always convenient. Whether you're an out-of-town groomsman who needs to submit measurements for a wedding, your busy schedule just won't allow you to visit a local store, or you feel more comfortable doing the measurements yourself, we have you covered. Follow these easy step-by-step instructions to learn how to measure for a suit or tuxedo out of the store and in the comfort of your own home.
For accurate results, you'll need two people to complete the process. You'll also need a quality tailor's measuring tape which is available for purchase at most stores. Follow the steps closely, as accurate measurements are important for a properly fitted tuxedo or suit.
Chest measurement
Overarm measurement
Waist measurement
Outseam measurement
Hip measurement
Neck measurement
Sleeve measurement
Measurement Form
Now that you've watched the videos and know how to measure for a rental suit or tuxedo, use our handy measurement form to ensure you collect all the necessary information. Once you've completed the process, send your information to a local Jim's Formal Wear Retailer to get the rental process started.