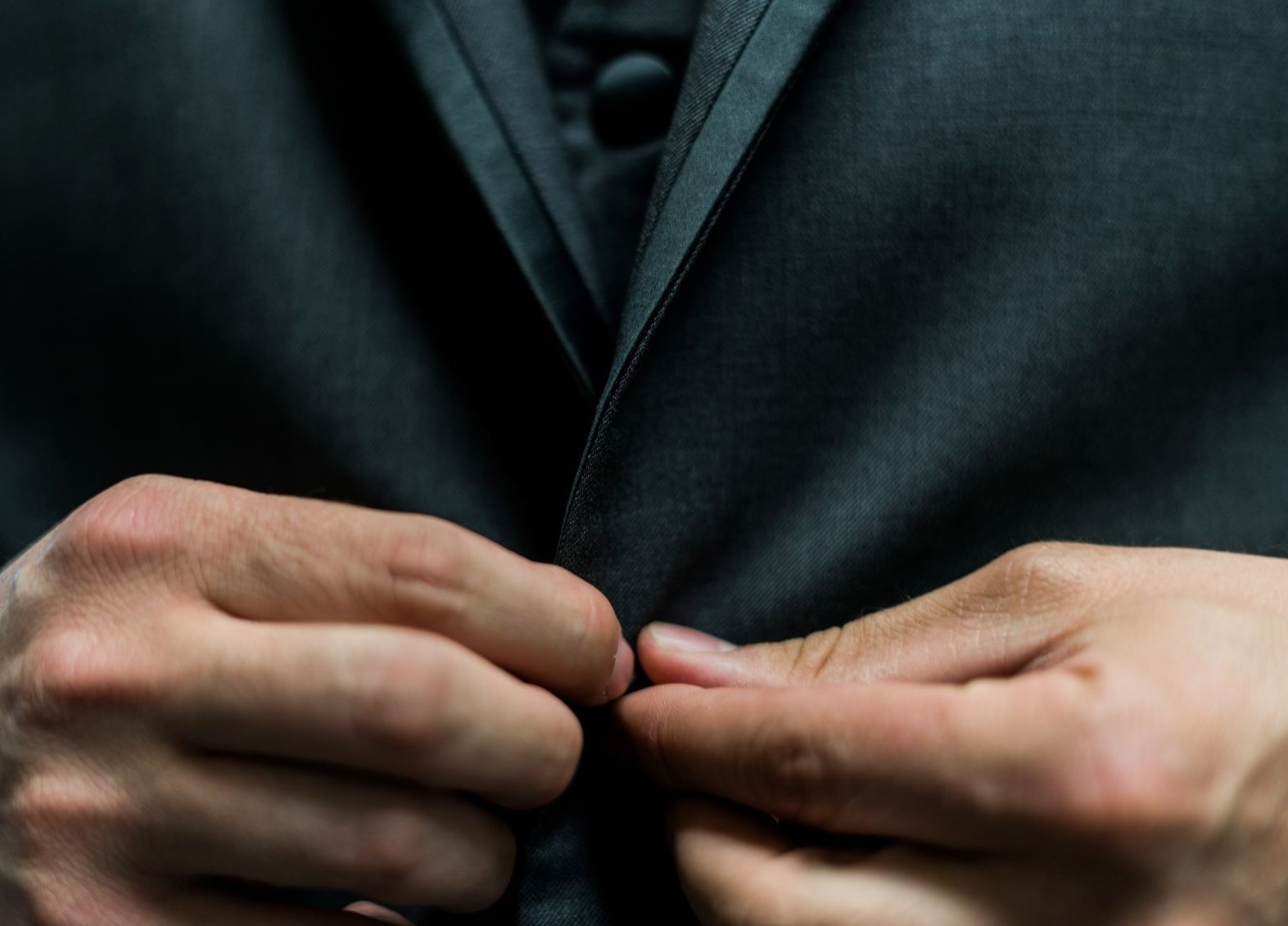 Double-breasted suits have come back in style. Dan Levy's chocolate brown and black double-breasted suit at the 2019 Emmys proved it; in fact, it was one of our favorite celebrity suits from last year. 
If you've never worn one, however, the idea of how to wear a double-breasted suit can be a little scary. The double-breasted suit fit often brings to mind Golden Age movie stars and white-collar businessmen from the 1980s. When not done right, you can easily look outdated and odd. But when worn well, a double-breasted suit makes quite a statement. Check out our tips below on when to wear a double-breasted suit and what to pair them with.
The double-breasted vs. single-breasted suit
First, let's talk about how a double-breasted suit is different from its single-breasted counterpart. "Double-breasted" can refer to an entire suit or just a jacket, but it really describes the fit. A double-breasted jacket has a six-by-two-button design on the front, forming identical columns on each suit panel. There's also an "anchor button" on the inner panel of the left side of the jacket that holds the suit together. Compare that to a single-breasted suit, which has one column of one to three buttons.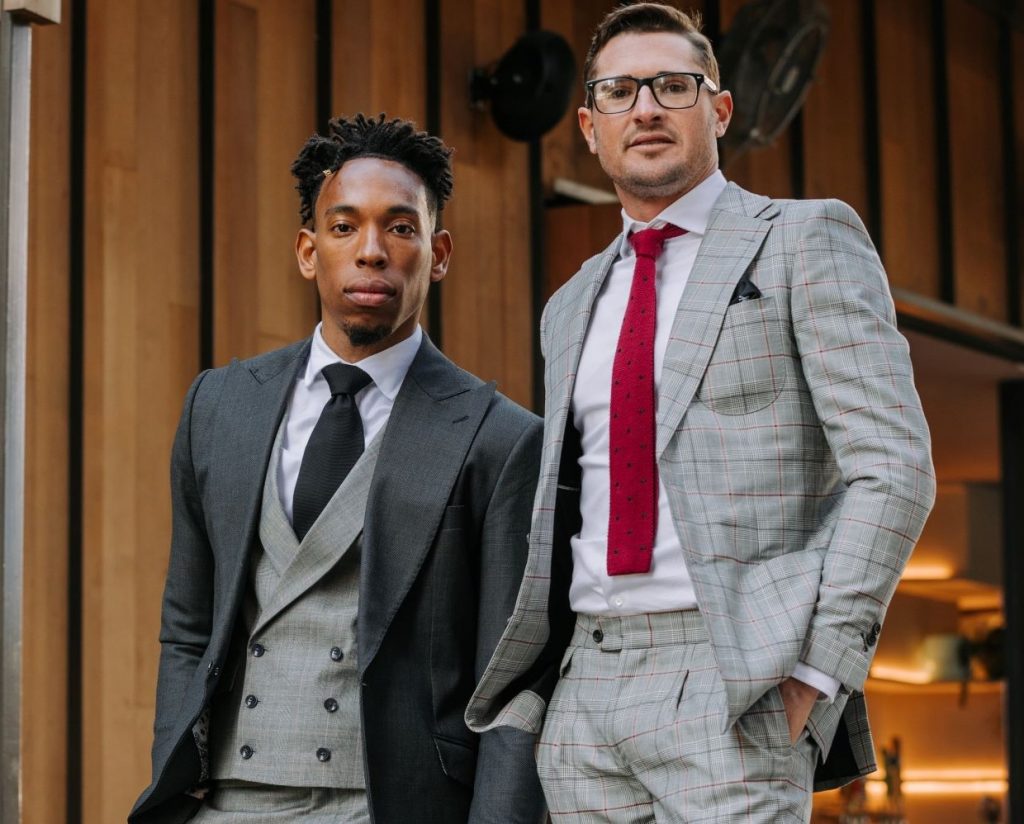 The peak lapels on a double-breasted suit are typically wider than on a single-breasted suit, making your chest and shoulders look broader. This detail, plus how it's been worn throughout history, places double-breasted suits a little higher on the formality scale. However, there are ways you can dress them down appropriately for your occasion.
Wear it with matching trousers to formal events
For formal events that call for cocktail attire like weddings, awards ceremonies, or fancy nights at the ballet or theater, go all out with a double-breasted suit jacket and matching trousers. The suit style is up to your preferences and the dress code: it can be a solid color like navy, charcoal grey, or beige. Or you might fully embrace its retro appeal and wear a check, plaid, or pinstriped suit. The choice is yours. 
Whatever you go with, make your suit the statement piece, especially if you pick a suit in bold colors or patterns. Stick to a solid dress shirt, subtle tie, simple formal dress shoes like oxfords, and minimal accessories. You want your double-breasted suit to be the star of the show.
Look great on date night with trousers and a dress shirt
Double-breasted suits aren't just for formal affairs. You can easily dress them down to wear to the office or on date night. For starters, stick with just the jacket and wear it with a non-matching pair of pants. Swap your formal oxfords for different shoes, and you have a slightly dressy yet stylish outfit. 
For example, you might pair dark navy trousers and cognac brown penny loafers with an indigo blue double-breasted suit jacket and a white dress shirt, no tie. Play around with the different elements in your outfit to dress it up or down even more. For example, a turtleneck or sweater could replace the dress shirt, or you could add a waistcoat underneath your jacket. 
Keep it casual with sneakers and chinos.
For hot summer days or casual occasions, you can dress down your double-breasted suit even more. An easy way to put a new twist on a solid double-breasted suit jacket? Wear it with a plain tee, chinos, and impeccable leather or canvas sneakers. A blue, grey, or beige double-breasted suit jacket creates a cool, preppy look with white or khaki chinos and classic white Chuck Taylors. It's a great look for an outdoor event in spring or summer that calls for style.
Update your look with Jim's Formal Wear
Need a suit or tuxedo for your next big event? Jim's Formal Wear has you covered. Browse our online collection of styles now and start putting together your perfect outfit.