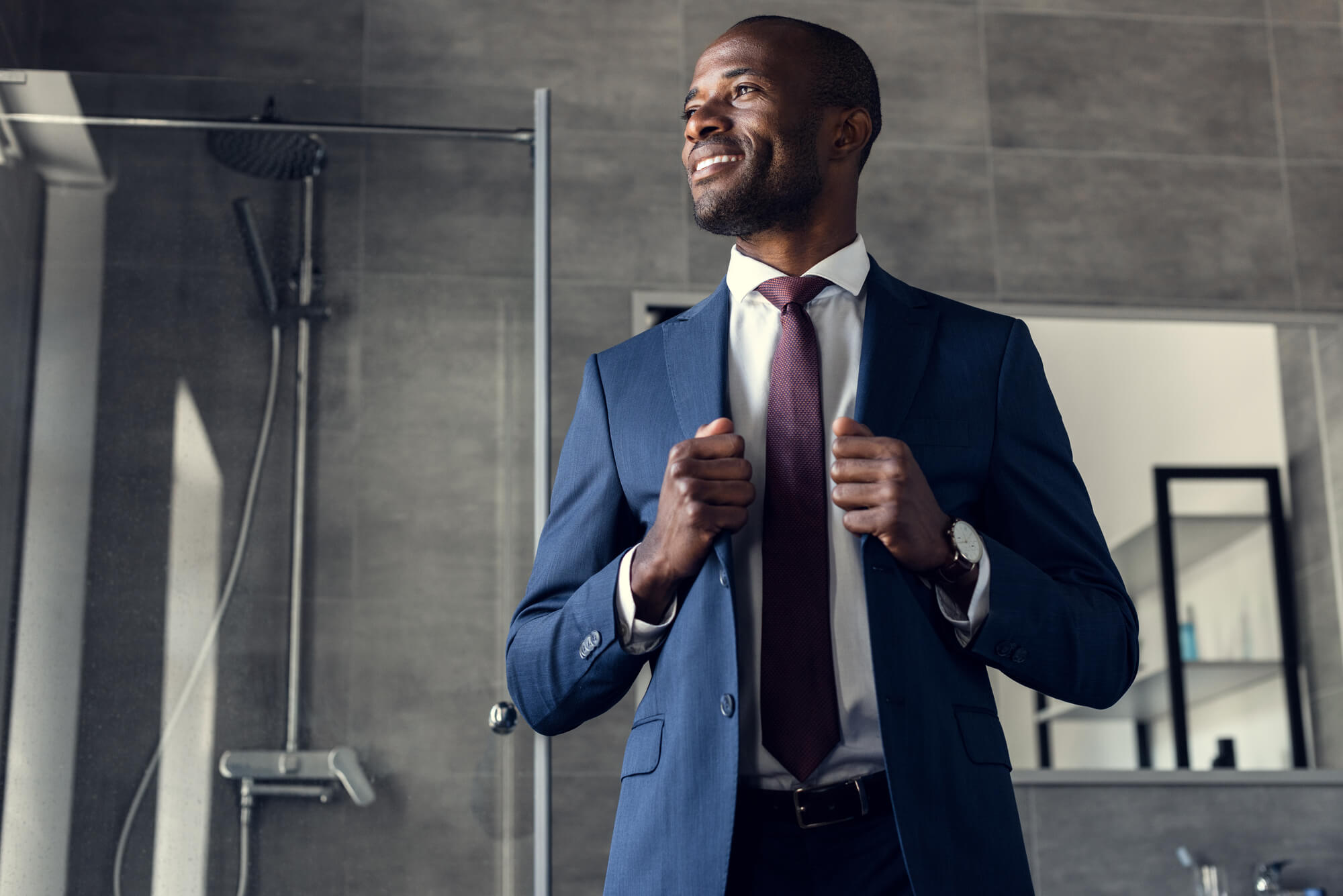 If you're anything like us, you may have been spending your time stuck at home planning out ways to refresh your style and come out of lockdown looking like a whole new, stylish man. Even if you're still spending most of your time at home, there are some easy changes you can make to upgrade your wardrobe and refresh your style!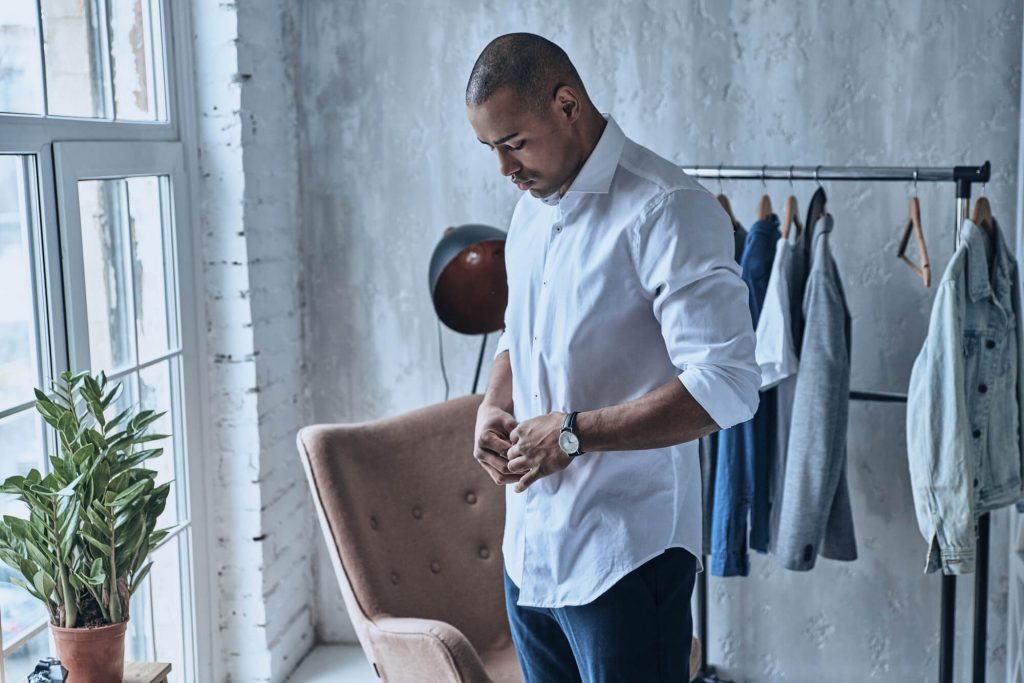 Change your practical accessories
If you don't know where to start when you want to refresh your style, look at the accessories you use most and change them up. Making changes to small, basic accessories is a lot less scary than switching out your entire wardrobe.
You might treat yourself to a brand new watch, or at least swap out the watch band for one in a different color or material. If you plan on wearing ties when you can return to the office (or on those video meetings!), consider getting a functional, beautiful tie bar that's practical and looks good. Not a tie guy? Do the same thing with accessories you wear the most, whether it's your favorite cufflinks, go-to tie, or knit beanie during the winter.
Try a new color (or colors)
One of the easiest ways to update your style is to incorporate more color into your wardrobe. Start with a button-front shirt in a color you haven't worn, but will go with a lot of pieces you already own. For example, if you usually stick to a lot of navy and charcoal grey and black, getting a dress shirt in light blue will work with the wardrobe you currently have.
Already have a wardrobe bursting with bold and bright colors? Step it up and add shirts with new patterns and prints. Floral, paisley, geometric, and abstract printed shirts will show off your style and originality when you pair them with jeans or with a suit. You can also upgrade your pocket squares and socks with a few in new colors or prints.
Upgrade your belt and shoes
Are your shoes looking a little worse for the wear? Or maybe you've been wanting to try a new style of oxfords or loafers? Now's the time. Pick a pair of shoes that will work with a lot of suits and belts that you already own. Or, pick up a belt that matches your new pair of shoes. Matching your belt to your shoes, if you haven't been doing that already, is an easy way to look stylish and put together.
Bonus tip: If buying a new pair of quality shoes isn't in your budget, dust off your old dress shoes and shine them. A fresh shine makes a big difference, and it'll prolong the life of your shoes, too.
Replace your basics
Our last tip isn't really a style tip per se, but it'll help refresh your style and make your wardrobe feel fresh and new anyway. Look through all your basics: Boxers, undershirts, and socks. Toss any that have holes, stains, or rips. Replace them, or try different versions of those pieces of clothing. If you notice that you reach for v-neck undershirts more than crew necks, or you tend to wear certain colors of dress socks the most, buy replacements that meet your wardrobe's needs. Then, you'll feel a lot better rocking your new outfits when your basics look and feel good.
Update your style with Jim's Formal Wear
Jim's Formal Wear has the accessories you need to help refresh your style, even if it's just to impress your coworkers during video calls! From dress shirts to ties to socks and more, Jim's Formal Wear has you covered. Browse our online collection of accessories today to find the perfect piece that will complete your look.