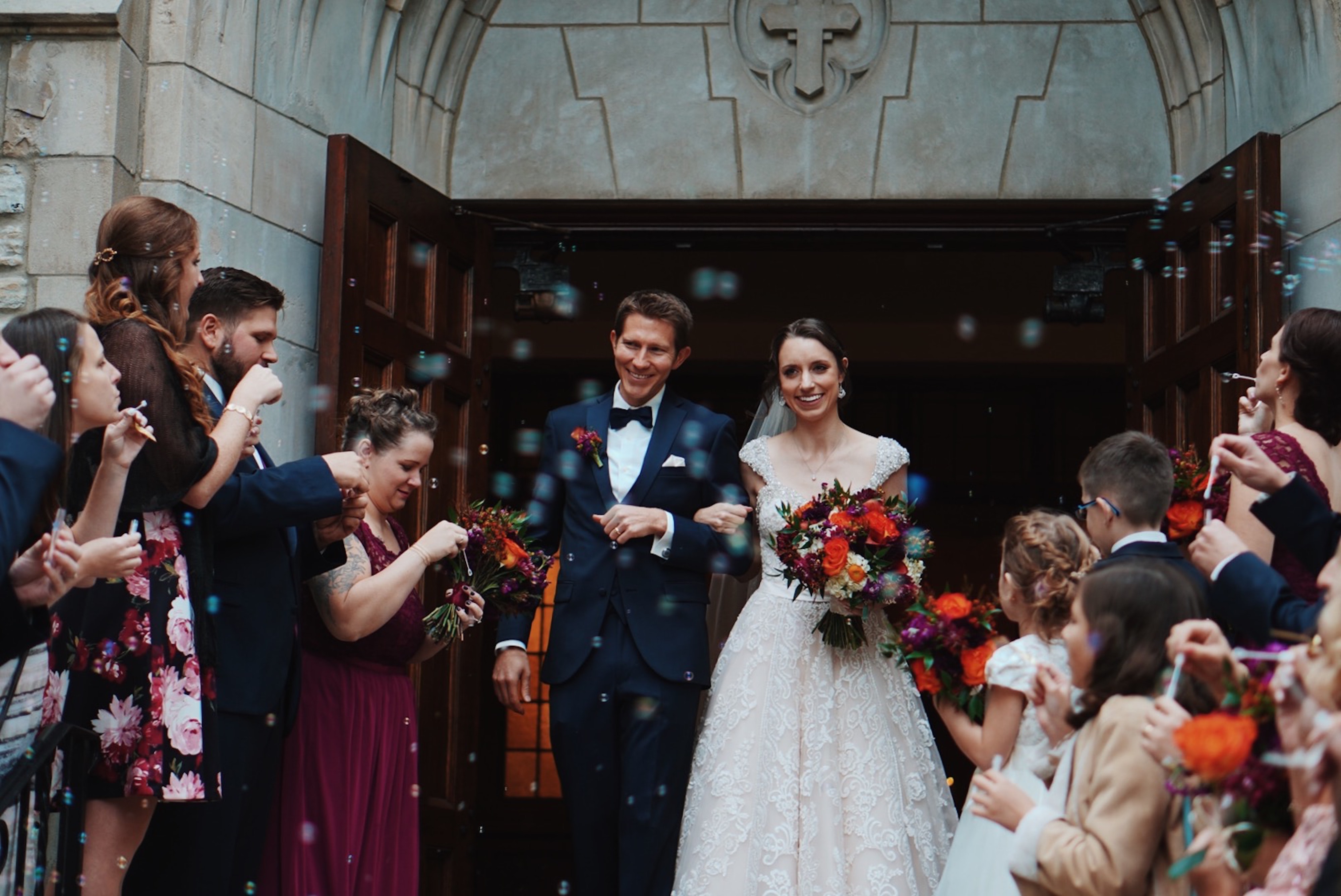 Picking a wedding date is a special moment and can have a unique meaning to the couple. With 2020 almost in the rearview, there are a lot of great wedding dates you can choose next year. We've listed some of the best wedding dates in 2021 to help you decide when to tie the knot.
Easy to remember dates
Think your husband or wife-to-be might have a hard time remembering your wedding anniversary? There are a few dates in 2021 that can help with that! One date is January 2nd and the other is December 11th. Why are those easy to remember? Because they are palindrome dates, which means they are the same date backward and forward (1/2/21 and 12/11/21)!
If you're willing to forego a weekend event, there are several easy-to-remember dates that fall during the week in 2021. You can get married on 1/20/21, 1/21/21, 2/1/21, or 12/22/21. Looking for a date even more unique? Pick April 3, 2021, which written in numbers is 4/3/21. It can't get much simpler than that! With the money you save on the weekday wedding festivities, you can spring for some fun favors that sport your special date.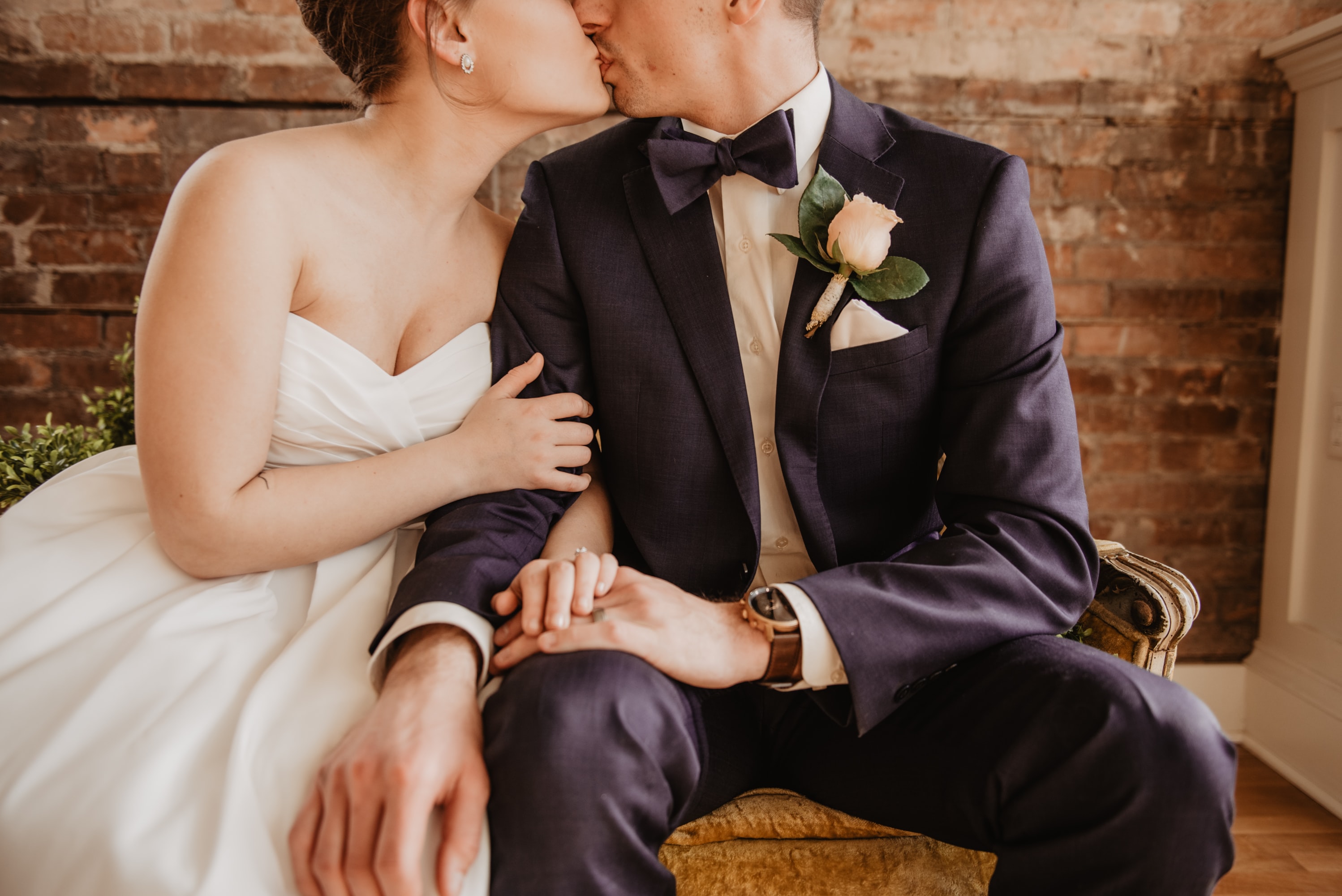 Best wedding dates inspired by math
Math isn't for everyone, but for those that love it, then some of the best wedding dates will be inspired by math.
3/7/21 – 3×7 = 21
7/3/21 – 7×3 = 21
4/17/21 – 4+17 = 21
5/16/21 – 5+16 = 21
8/13/21 – 8+13 = 21
9/12/21 – 9+12 = 21
March 14 (3.14) would be another great choice for a math-inspired date. Instead of the traditional wedding cake, serve a variety of pies for dessert to match the Pi theme. Use the equation "you + me = us" on your invitations or programs. Or use math in your seating chart. Just be sure to make it easy enough for those non-math lovers to find their seats.
Holiday inspired dates
The national holiday calendar is full of fun celebratory dates that can take on more than one meaning when used as your wedding date. August 28th is National Bow Tie Day. Have your groom and his groomsmen pair their favorite tuxedo or suit with a colorful or patterned bow tie. Or, complete the groom's and groomsmen's looks with a bow tie and suspenders rather than the traditional tie and vest combination.
Valentine's Day is on a Sunday in 2021 which would also be a fun and memorable date. Just be prepared to spend a little extra on your flowers and table centerpieces due to the holiday. You can consider using silk flower arrangements or asking a family member or friend to help with the floral decorations to save a little money.
If warmer temps are more your style, springtime brings with it ideas of new life and new beginnings. Tie in the symbolism by marrying on the spring equinox which falls on March 20th.
You are planning to marry your best friend. What better way to celebrate your special bond and relationship than choosing August 1st, Friendship Day.
When choosing the participants of their wedding party, many couples can't imagine their special day without their pet by their side. If you consider your furry friend as part of your extended family, choose April 11th, which is National Pet Day.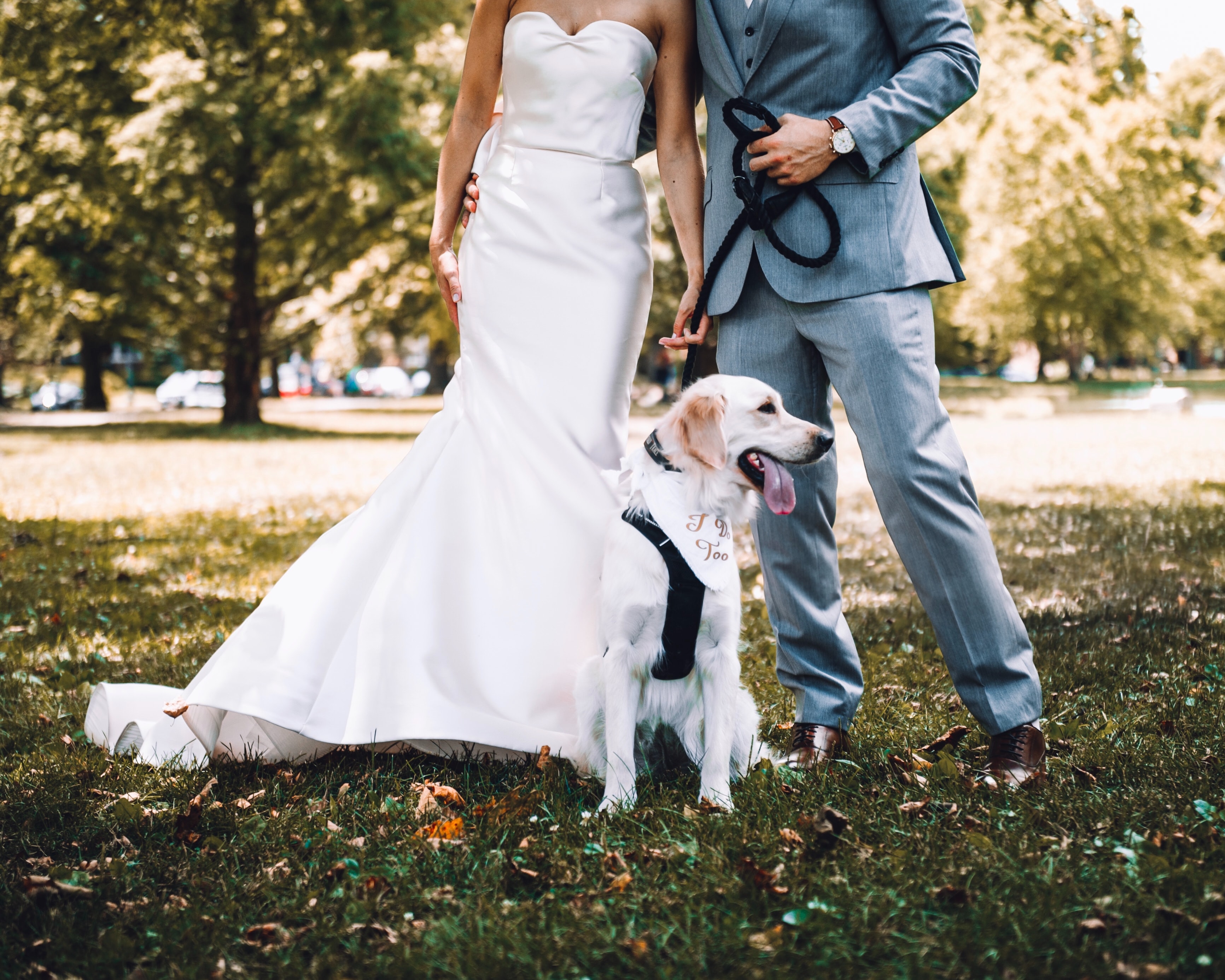 Not matter what day you ultimately choose, you'll want to look your absolute best in a custom suit or tuxedo. With Jim's Formal Wear, you can find options to both purchase and rent. Shop for both online. And if you need help from an expert, simply reach out to a member of our customer service team– we're here to help!