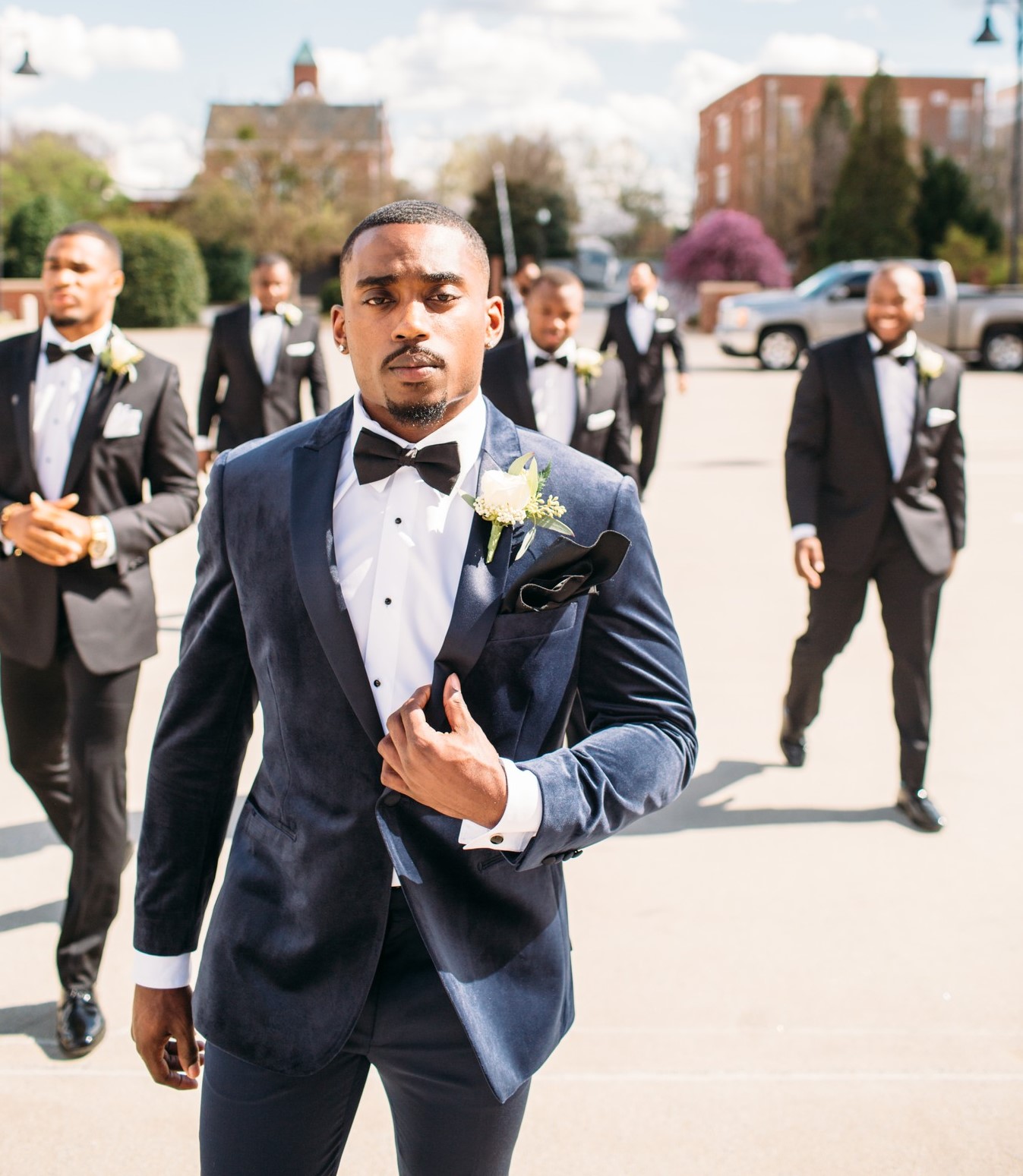 You've found THE suit for your wedding day! Then you realize it's only available as a slim fit option, and you immediately think of your groomsmen, dads, and grandfathers. Will a slim fit suit work for the bigger guys in your party? The answer is YES! Just because it's slim fit doesn't mean it's only meant for those thinner guys. Our slim fit options are tailored to fit all body types… including big and tall sizes. So if you're wondering if slim fit suits are an option for your upcoming wedding, we are here to explain why the answer is yes.
What does slim fit mean?
There are a few key differences between a slim-fit suit or tuxedo and a traditional or modern fit style. Generally speaking, a slim-fit style will offer a slimmer lapel, and the length of the coat will be shorter.  In addition, its design is just slightly narrower through the body; typically, by about an inch.  Slim rental options are not like a retail slim garment, since they are purposely made to fit a wide variety of shapes and sizes.  As the size of the coat gets larger, the fit becomes a little less slim to accommodate the body type.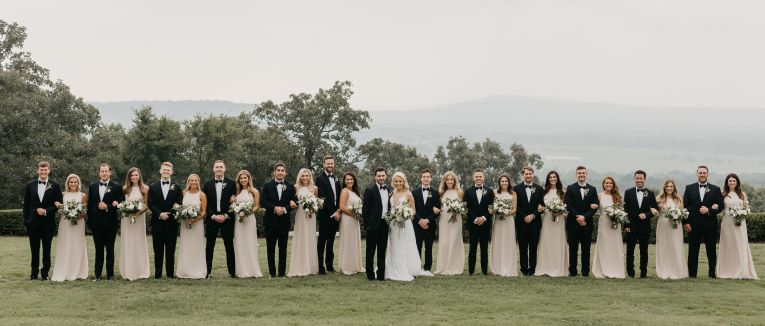 What is the difference between slim-fit suits and regular-fit suits?
Your first thought might be that a slim-fit suit will be tight-fitting and uncomfortable. Untrue! The suit or tuxedo will hug your body, not suffocate it. Slim fit suits and tuxedos are tailored to fit closer to your natural body shape. The result is a flattering look that accentuates your form and looks similar to a tailor-made garment.
If you're still concerned about how a slim fit suit option will work for your older or larger men in the party, you can certainly opt for either a modern or traditional cut suit or tux. Our modern fit styles offer a bit wider lapel than the slim fit option. The coat will be longer in length and the sleeves and the shoulders will fit looser. Our traditional fit styles are classic, fuller cut tuxedos. The coats are wider at the lapel, waist, sleeves, and shoulders. They are also generally longer in length.
Ultra Slim Fits
What about ultra slim fits suits or tuxedos? Can anybody wear them? Yes and no. Ultra-slim fit styles will be slimmer through the body, the shoulders, and in the pant legs than a slim fit style. Many of our ultra-slim fit options are available in a limited size range, so consult with your JFW Retailer for information on what sizes are offered.
If you have larger guys in your party, your retailer will offer suggestions for the best sizes to order to ensure a comfortable fit. In addition, many of our most popular styles are available in both slim fit and ultra-slim fit options.  While the color and styling are consistent, the two fits can accommodate everyone in the party if larger sizes are needed.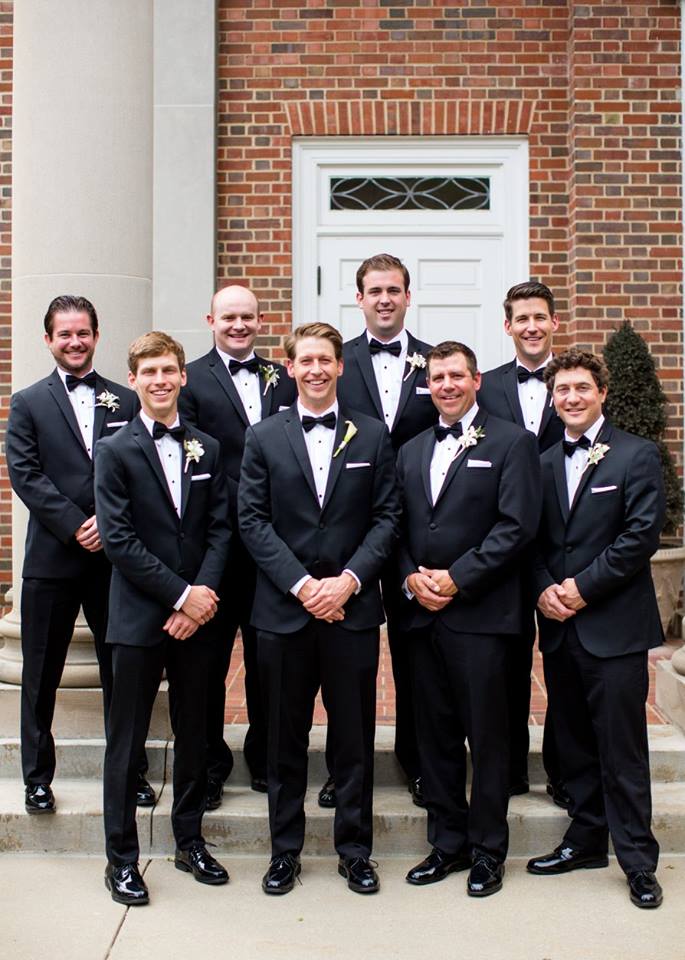 No matter what style or fit you choose for your upcoming wedding, Jim's Formal Wear has a variety of options to make everyone in your party look great. We can fit any wedding party, no matter what shape and size! Start shopping online, or if you need more advice, let our team of experts at a nearby location help!