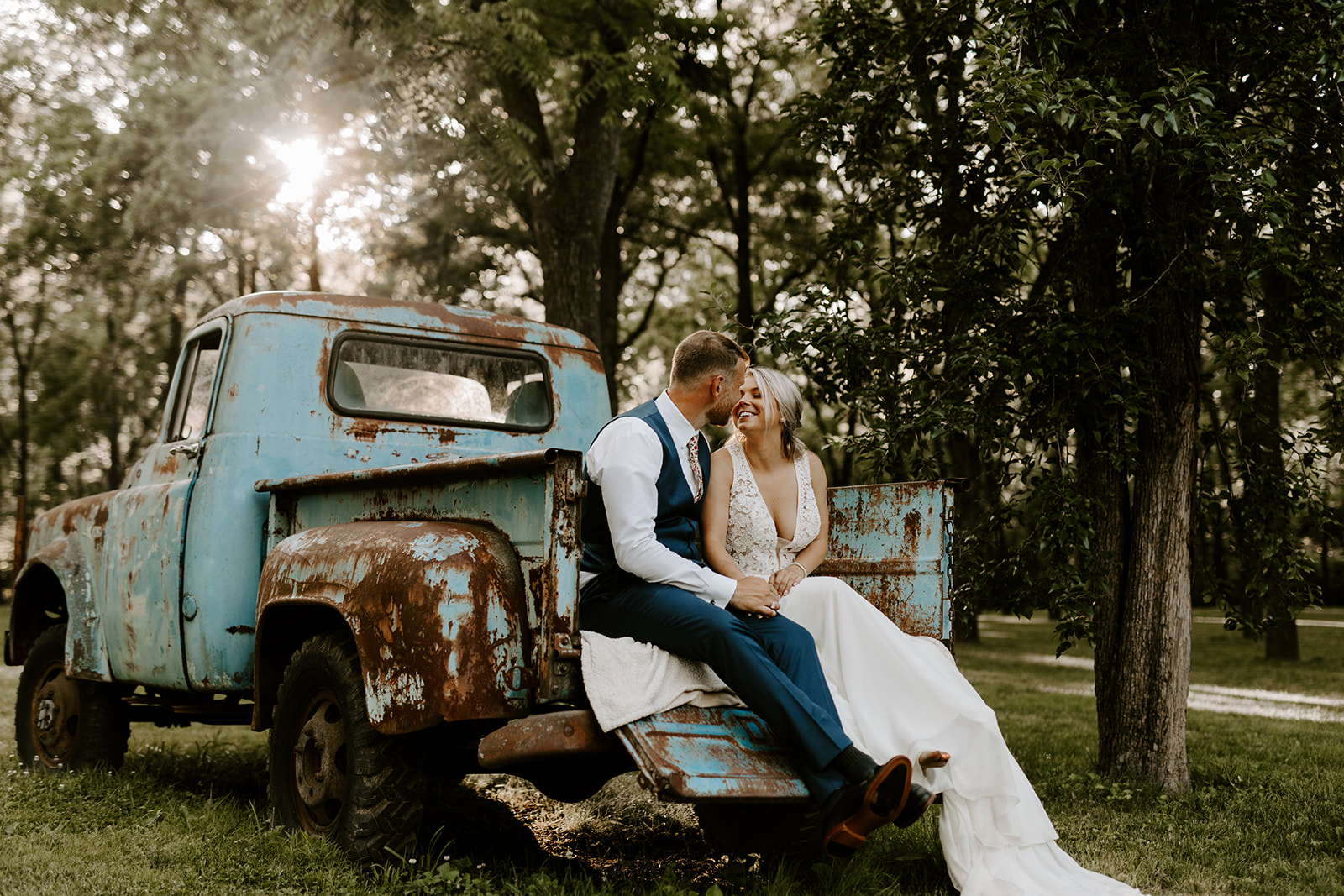 Planning a wedding is time-consuming, so asking for help along the way just makes sense. But for Type A brides, relinquishing control over wedding day details can be a source of anxiety and uncomfortable feelings. While you shouldn't hand over your complete list of to-do's to your family members or bridal party, there are several easy tasks to delegate on your wedding day for a stress-free day.
Paying or tipping vendors
Inevitably, no matter how much planning you put into the day, there will be wedding vendors that request to be paid on the day of the event. Communicate with your wedding day vendors beforehand, so you know what's expected. Be sure to take note if cash, check, or Venmo will be accepted. And come prepared with separate envelopes for each vendor with the payment (and tip) enclosed.  Enlist the help of someone you trust to take care of tracking down the vendor and handing over the envelopes.
Babysitting kids
Whether you've invited all of your family's and friends' kids or you've only included a few close relations (maybe they're your own children), kids can be a handful during the ceremony and reception. Your attention will be elsewhere during the event, so you'll want someone on hand to keep them entertained and safe. Choose a teenage relative or friend to watch them during specific times, or hire a trusted babysitter to entertain the kids at your wedding from start to finish.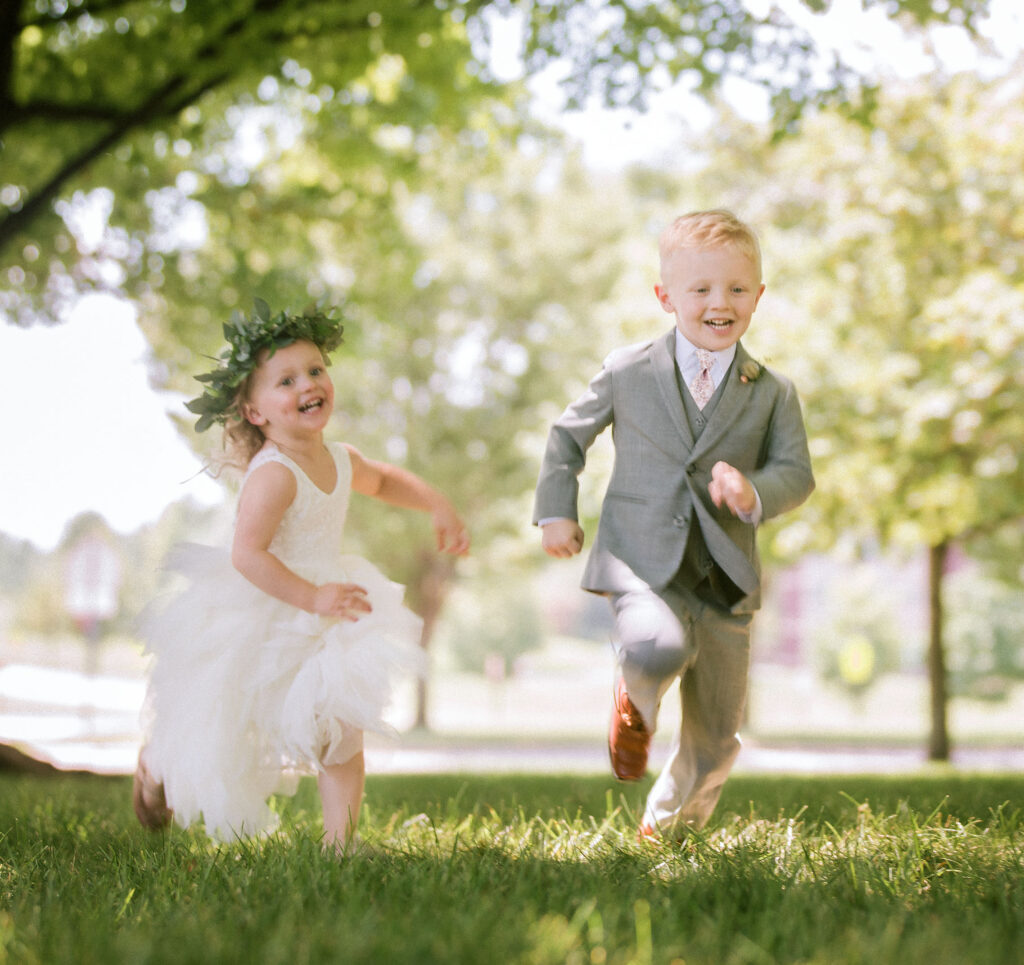 Running last minute errands
As the day draws closer, you'll likely have a long list of errands that need to be run. Separately, they aren't a big deal, but collectively they can take up a large chunk of your time. Consider doling out a few of these last-minute tasks to a wedding party member:
Picking up your dress from the cleaners or your suit from the rental location
Picking up guests from the airport
Gathering decor, flowers, or rentals from vendors
Ordering breakfast or lunch
Delivering items to the venue
Make a list of the tasks to delegate on your wedding along with who it's been assigned to, so you can easily reference it later. You might be surprised how difficult it is to remember the little things as the day draws closer. And be sure to give your loved one instructions including an address and a phone number for each job.
Updating social media
We all have that one friend who posts to Instagram like it's her job. She knows just which images and filters to use, and she always comes up with the best captions and hashtags. Whether you've decided to have an unplugged wedding or you've had your wedding hashtag since you and your fiance started dating, social media will ultimately play a role in your day. Consider asking one or two friends to help you update your social accounts. Choose people who you know will do a great job of capturing the right moments to post for you.
Last-minute decorations
Throughout your wedding celebration, you may be planning to re-purpose items from the ceremony to the reception like flowers, décor, and signage. Be sure to outline which changes need to be made and when they need to happen. Include items like lighting candles at the reception site, rearranging tables and chairs after the ceremony, or even delivering gifts and cards to your home before the dance starts. Top tip: Avoid asking your wedding party members or family members that might be involved in pictures immediately following the ceremony.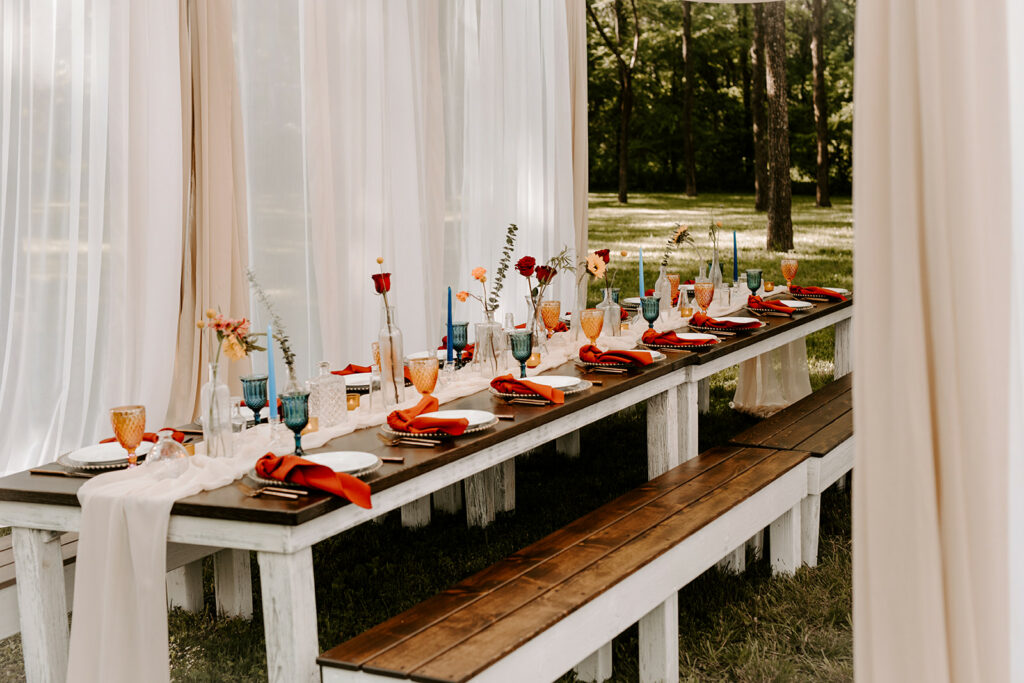 Rounding up guests for photos
Once you've said your I Do's, your photographer will most likely start to capture some of the family photos on your must-have list. This is the time when your guests will be mingling with others at the bar, near the DJ, or even outdoors. Find a friend or family member who is familiar with all the people on your list. They can wrangle the guests while you continue to socialize, so you can enjoy more of your day.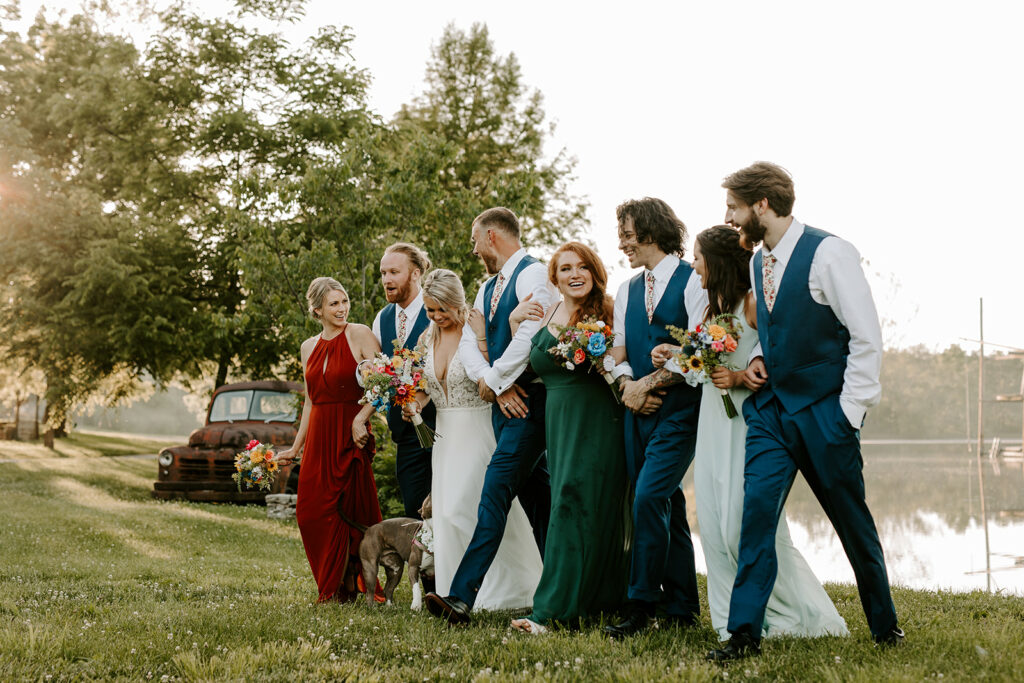 There are so many tasks that need to be accomplished before the big day. There's no harm in selecting a few key tasks to delegate on your wedding day. You can also get ahead of the game by checking tuxedos or suit rentals off your list early. You can start shopping online or visit one of our retailer stores for expert service.