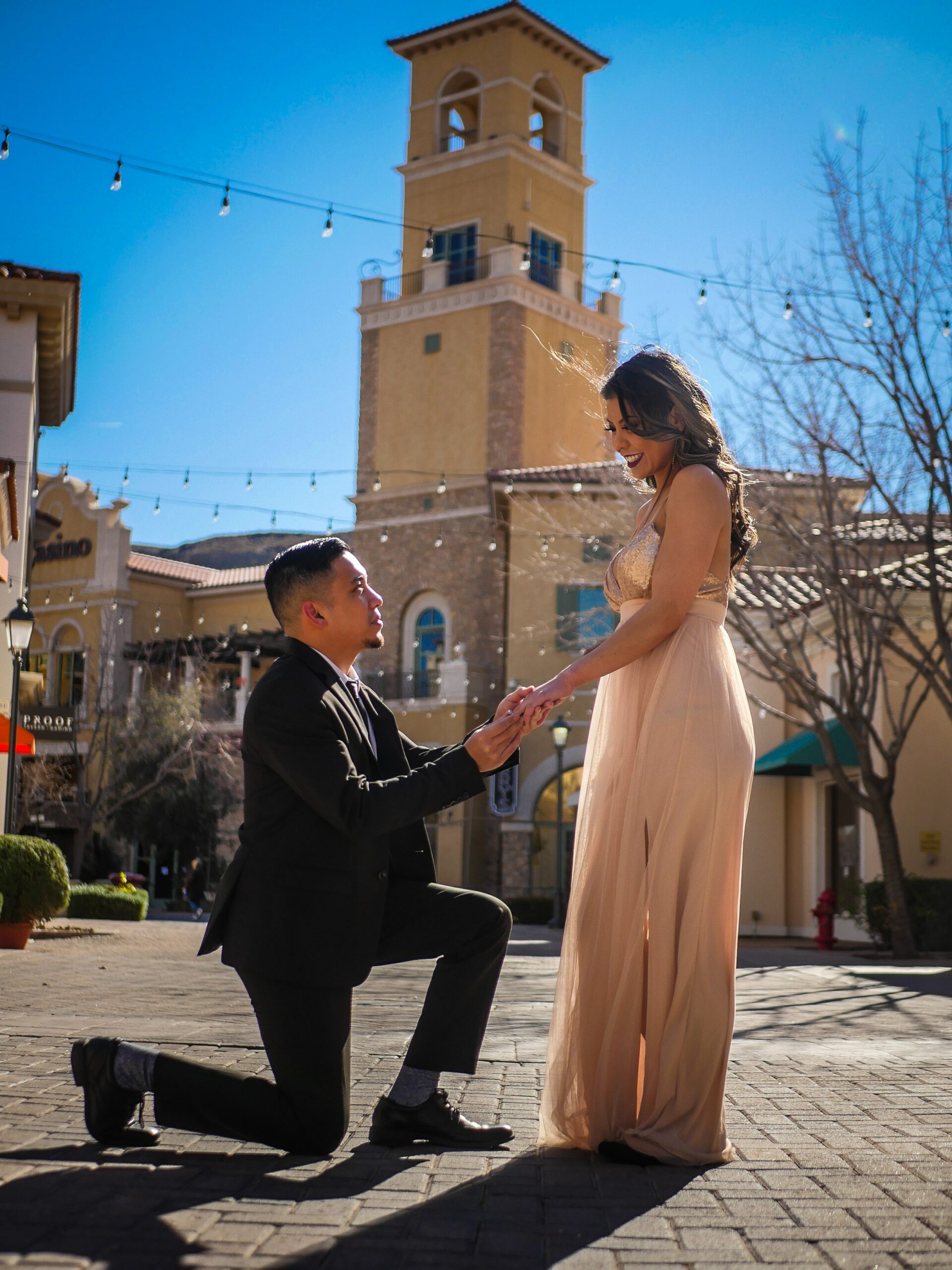 You're engaged! Congratulations!  But now what? Who do you tell and when? What tasks should you complete first? What venue should you choose? These are all relevant questions. We've put together the first few important steps of what to do after you've gotten engaged.
Spread the News
As soon as that ring is on your finger, you will want to let EVERYONE know. But first, we would recommend taking some time to soak in the "just got engaged" feeling. Enjoy each other! You'll be incredibly busy planning your wedding for the next several months.
The next step would be to notify your parents and immediate family first. Definitely do not text them! Give them a call or even better, FaceTime them so you can see their reactions. Next comes your extended family and friends and then you can make the announcement on social media.
Social media is the greatest way to let everyone else know about the wonderful news. Take a picture of yourself and your fiancé or take a ring selfie. Change your status, and make it Facebook official!

Pick a date
The easiest way to start narrowing down a date is to first decide on what season you would like to be married. Do you love the winter season that brings along with it magical holiday themes and snowy weather? Would you prefer a fall wedding with a rustic color scheme and crisp autumn air?
Dates can book up fast, especially for the more popular dates or seasons. We would recommend picking a few dates that you would love in case the venue you've chosen is booked. That way you'll have the next best option to pick from.
Get Inspired
Sit down together and start discussing what you both would like your wedding to look like. Start by going to Pinterest and do a simple search for "weddings". There are boundless wedding images and ideas out there, and you may discover something that you would have never thought of before, like getting married at a vineyard! Create a Pinterest account and start pinning away! If you see something you love, like table décor, pin it; even if you've already pinned 10 other table décor images. Now is the time to get ideas and explore wedding options. After a while, your style will become clear.

Organize
There are a lot of tasks to complete and decisions to make when planning a wedding. Schedule engagement photos, look at venues, send your save-the-date cards, contact vendors, and so on. The best thing you can do is start creating lists and get organized. While you may start to stress at just the sheer thought of everything you need to get done, there are a lot of great tools out there to help you along the way. For example, The Knot has a wedding planner app as well as a personalized wedding checklist that will surely help you stay on top of your to-dos.
While these are only the top four steps to follow after getting engaged, once you've got them complete, you will be well equipped to dive deeper into your wedding planning. You'll want to look your best on your wedding day. Jim's Formal Wear has what you need to create your perfect look online or in store.